D-I baseball final
Another tourney, another championship for ASIJ
---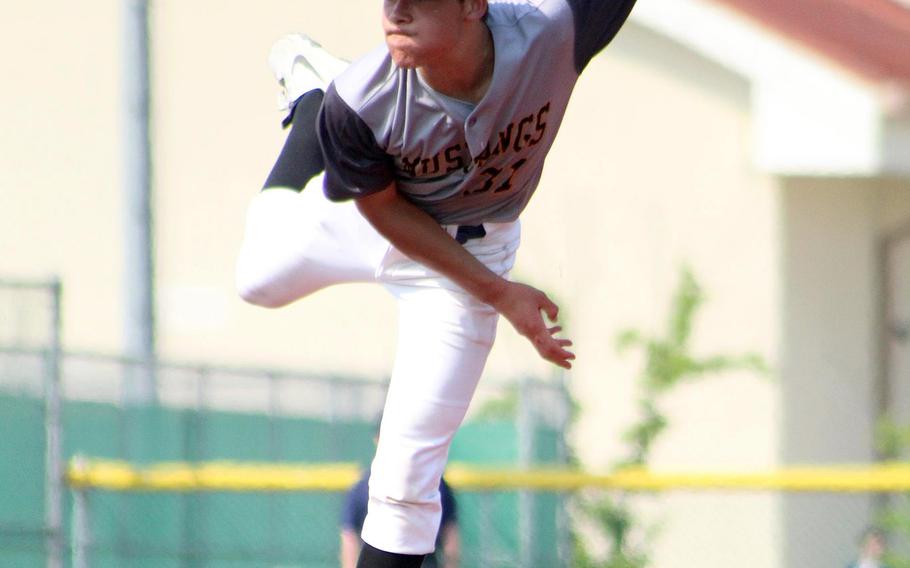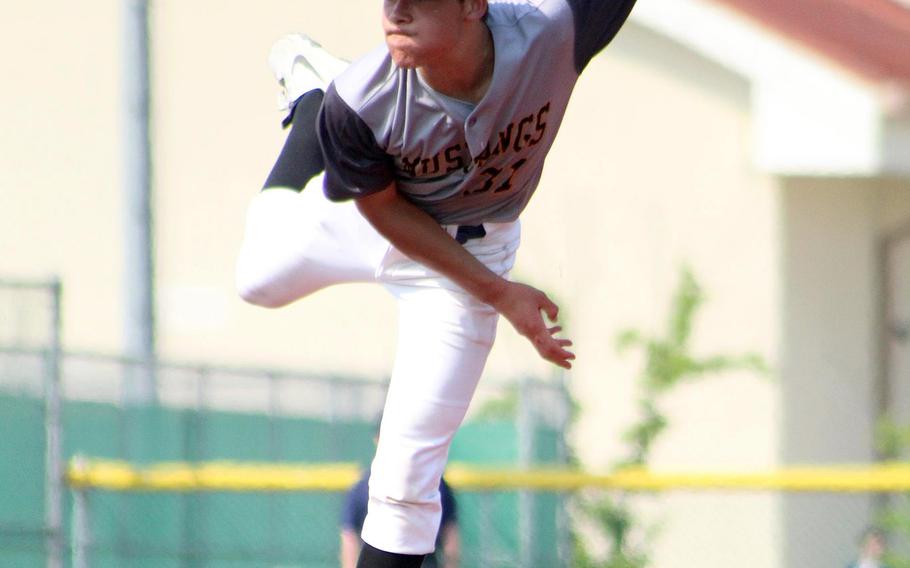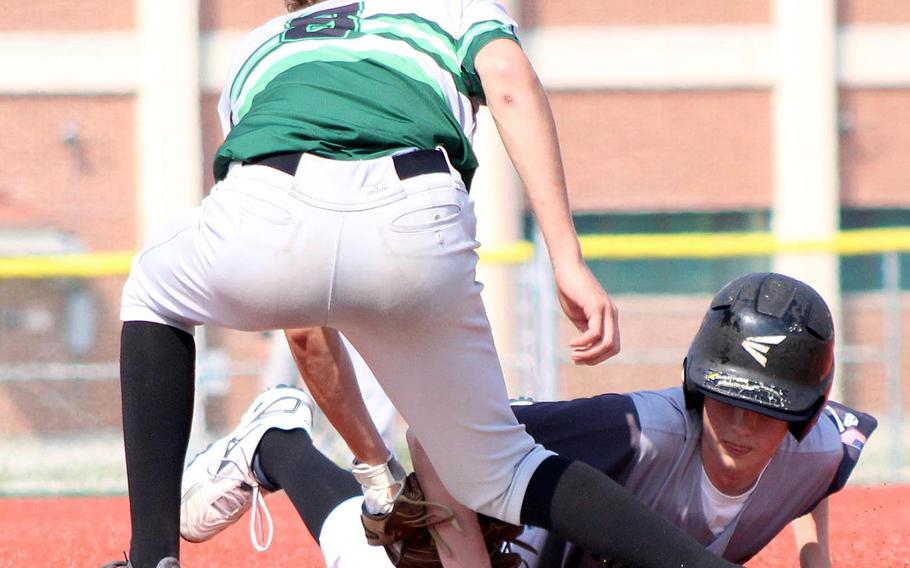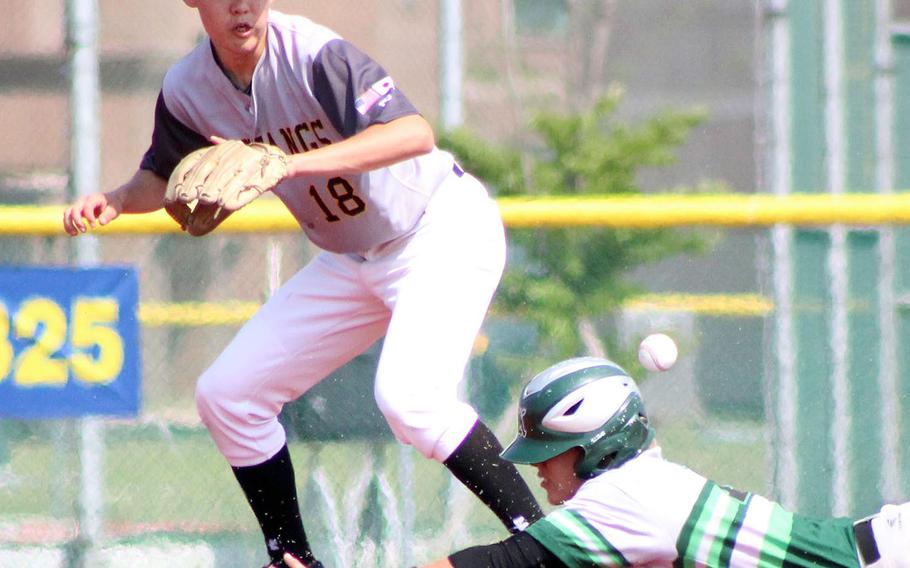 CAMP HUMPHREYS, South Korea – For six straight years, teams have tried to solve the puzzle that is American School In Japan's Far East Division I Baseball Tournament dynasty.
They've failed as many times.
Friday was no exception, as Ian Donahue pitched four innings of shutout ball and Ken Hemmer and Taiyo Ueda combined for three doubles and five RBIs as the Mustangs beat Kubasaki for the second straight season 13-3 in the D-I finals.
It was the sixth straight D-I title for the Mustangs and their seventh overall in the 10 years of Far East baseball tournaments. And it was the last one for coach Aaron Rogers, who retires after two decades with the Tokyo school; Greg Garrison is in line to replace Rogers.
"The bats were smacking the balls everywhere," Rogers said of his Mustangs, who banged out 13 hits off Kubasaki's Isaac Workman and Nick Patton, who took the loss. "My No. 9 batter (Kota Soda, 2-for-3) was batting just as well as our top four batters."
Hemmer went 2-for-3 with three RBIs and Ueda was 2-for-2 and drove in two Mustangs runs.
Donahue, named the tournament's Most Valuable Player, struck out four and walked four. Former MVP Sho Flores got touched for Kubasaki's only three runs on three hits and a walk in the fifth inning.
Patton came on in relief in the second inning and allowed nine hits and a walk and hit a batter while giving up six earned runs. Starter Isaac Workman worked the first 1 2/3 innings, giving up four hits, two walks and five earned runs.
Despite the one-sided defeat, coach Randy Toor was happy that his Dragons even got to the final.
"Nobody expected us to get here," Toor said of Kubasaki team with two juniors, six sophomores and five freshmen.
"To get here was an accomplishment for us. But they (Mustangs) hit everybody we threw at them. It was too much to deal with for our young team."
ASIJ finished 19-1 on the season, while the Dragons went 13-21.
---
---
---
---