American hockey players skate for fun, bragging rights
---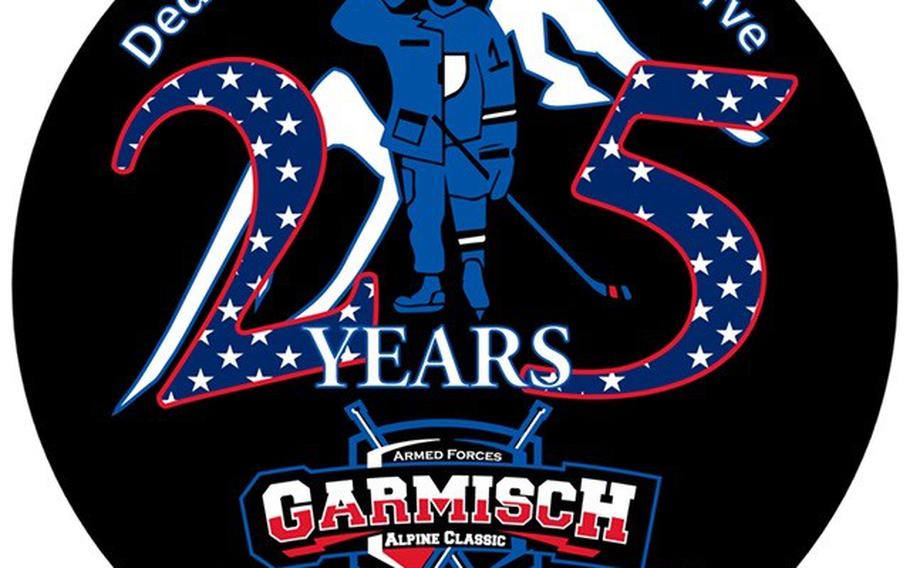 GARMISCH, Germany — American hockey players based in three countries in northern Europe are meeting on the ice in the 25th Annual Armed Forces Alpine Classic Hockey Tournament, held in the 1936 Olympic ice rink.
The athletes who began competing Thursday are a mix of active-duty servicemembers, reservists, retirees, NATO forces and Department of Defense employees. This year will be the largest in the tournament's history with 18 teams competing from nine hockey organizations in two divisions - competitive and recreational.
The organizations include: KMC Eagles, Bayern Rangers, Spangdahlem Sabers, Stuttgart Mustangs, SHAPE Shields, Baden Bruins, Wiesbaden Vikings, GK Flyers and UK Warbirds.
Formerly known as the USAFE Ice Hockey Championships, the tournament allows all of Europe's military affiliated hockey organizations to display their skills and spend President's Day weekend strengthening ties with fellow hockey players.
The teams started off in round-robin style, playing every other team in their groups. They then move into an elimination tournament, giving every team a minimum of four games.
The tournament culminates with the championship games Saturday. The ceremony will be held after the final game.
"It's going to be a raucous good time," tournament director Catherine Phelpski said. "There is a heavy sense of camaraderie each year between teams, but expect fierce competition. The gameplay is intense."
Admission is free to the public. For more information, visit: www.kmceagles.com.
---
---
---
---