All-Service tryout camp hopefuls hone their game at Firecracker
by
Dave Ornauer
July 4, 2010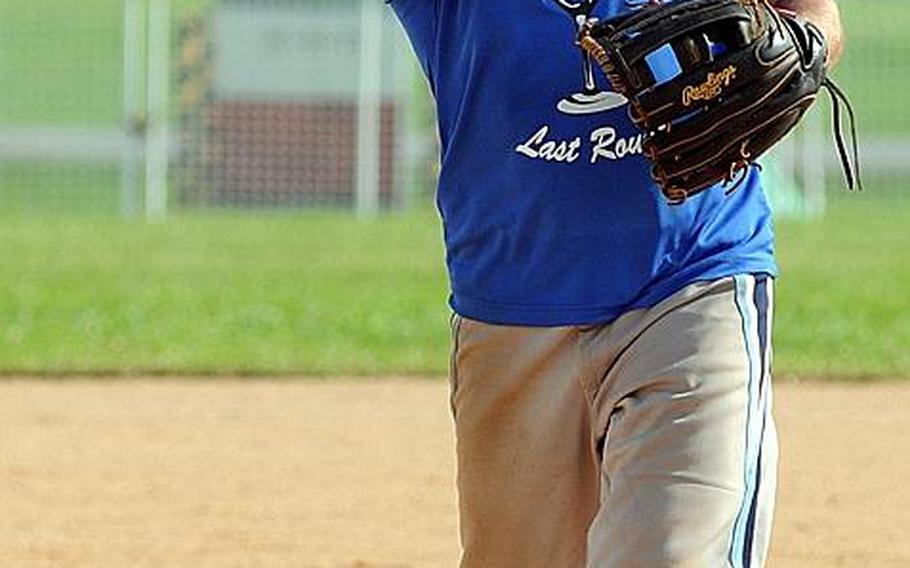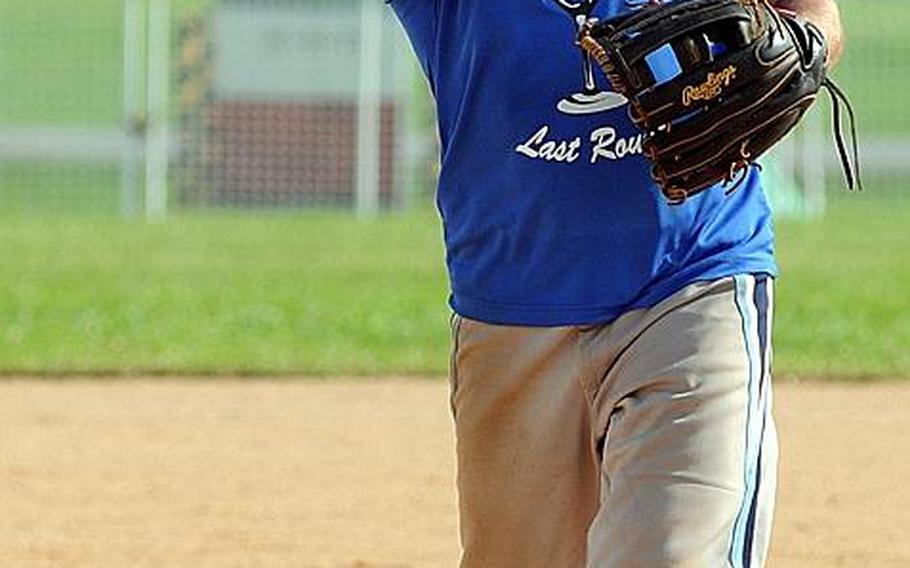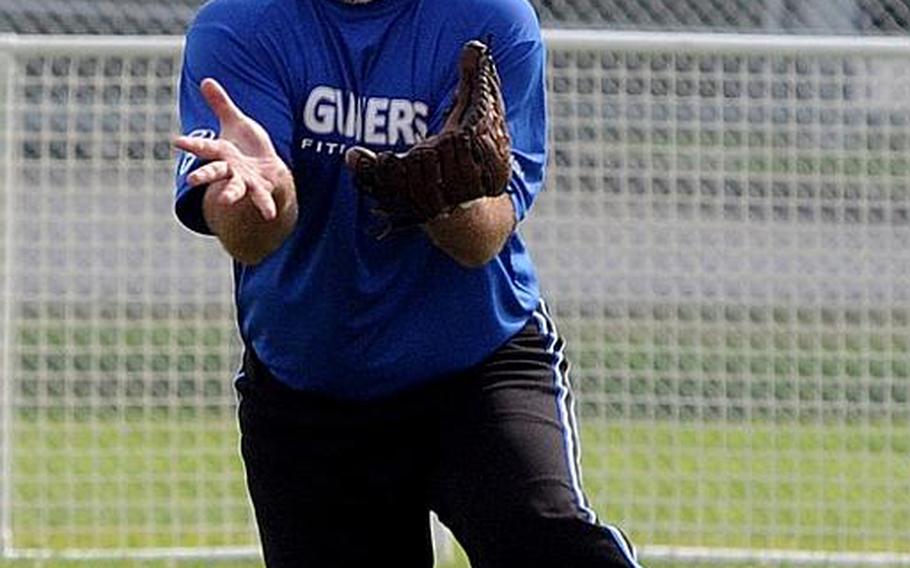 CAMP FOSTER, Okinawa – Call it Advanced Individual Training: Softball edition.
That's how some players hopeful of getting invitations to their respective All-Service softball tryout camps treated this weekend's 15th Firecracker Shootout tournament, as a proving ground to improve their game and see where they stand against higher competition.
"It lets me see what and whom I'll be competing with, sets the standard and puts in perspective where I need to be," said Robert Mitcham, 26, a private from Ludowici, Ga., assigned to Camp Casey in South Korea.
He's one of nine players in the Firecracker who've either applied for camp or plan to do so. Most are soldiers stationed in Korea.
He's one of nine players in the Firecracker never before selected to their respective All-Service teams to either apply for camp or plan to do so. Most are soldiers stationed in Korea.
Mitcham was scouted at the Pacificwide Open in May by All-Army men's team captain Elmer Mason, and again at the Firecracker by seven-time All-Army and four-time All-Armed Forces player Mike Dochwat.
"Definitely, it's a heck of an honor" to be considered for the All-Army camp, said Mitcham, adding that he takes batting practice four or five times a week in addition to playing Korea Traveling League ball since he and Mason talked. "All I've been doing is preparing."
"These are pretty big tournaments," said Casey's Roxy Martin, 21, a private first class from Valrico, Fla. "Some of the players here will get to go to camp and maybe play All-Armed Forces ball."
Shaqina Smith and Lisa Harris of Camp Casey have also applied, as have April Vick and Dann Rogers of Korea's Daegu/Area IV, Chelsea Kemper of Yokota Air Base, Japan, Michael Charvat of Kadena Air Base, Okinawa, and Chris Stevens, an Okinawa-based soldier.
Camps begin in late August, followed by the All-Armed Forces tournament Sept. 18-24 at Naval Air Station Pensacola, Fla. Air Force won last year's men's and women's titles, the women for a third straight year. The ASA Nationals follow Sept. 30-Oct. 4 at Oklahoma City.
Getting a spot in a tryout camp isn't easy, particularly in today's high-operations tempo, Dochwat said. One first has to get command clearance, submit a package to their fitness and sports director, and in most cases hope they've been scouted by a Dochwat or a Mason.
"We rely heavily on eye tests" by All-Army players or scouts, Dochwat said. He's assigned to Barbers Point in Hawai'i, and traveled to the Pacificwide and Firecracker both as a player and scout. "They're big stock," he said of the two tournaments.
What do scouts look for at these tournaments? Aside from talent, they seek those who they feel will represent their services well.
"You have to restock the program; we have a lot of guys getting to the age where they get out or retire," Dochwat said. "You want potential, attitude, experience and professionalism. This is a bigger responsibility than just playing softball."
Tournaments such as the Firecracker are the perfect test for all those qualities, said six-time All-Navy player Juan Navarez of Sasebo Naval Base, Japan. "They bring out the best in you; they show if you're mentally and physically prepared to go to the next level," he said.