Alconbury too much for Bitburg
by
David Hodge
March 24, 2012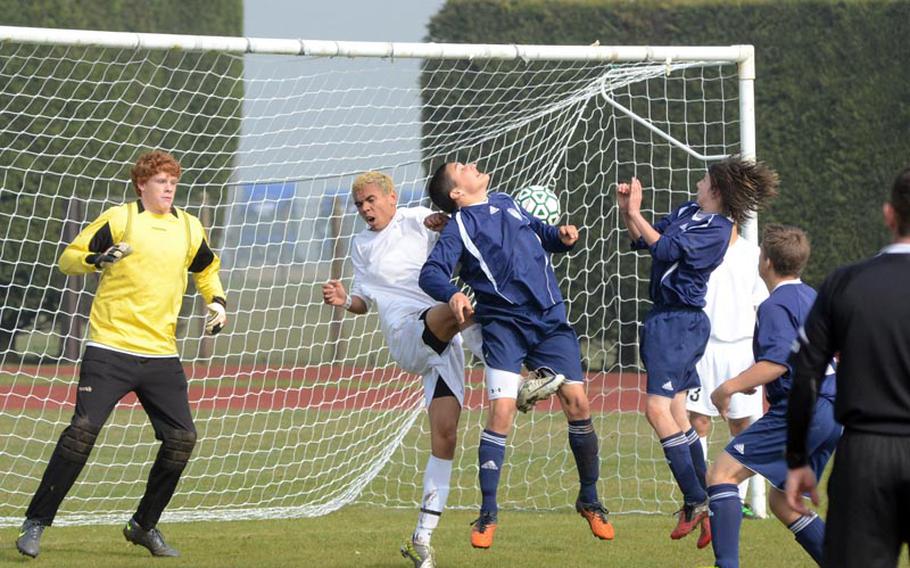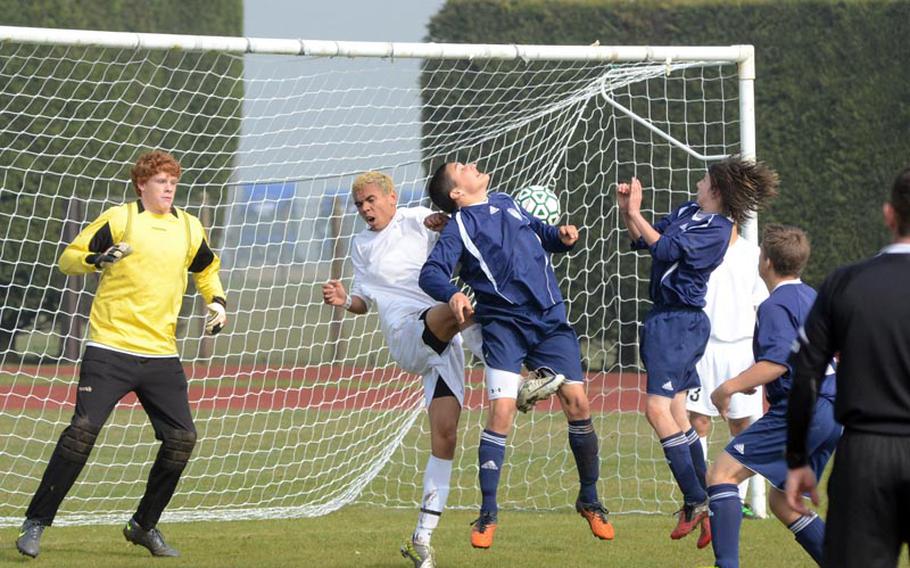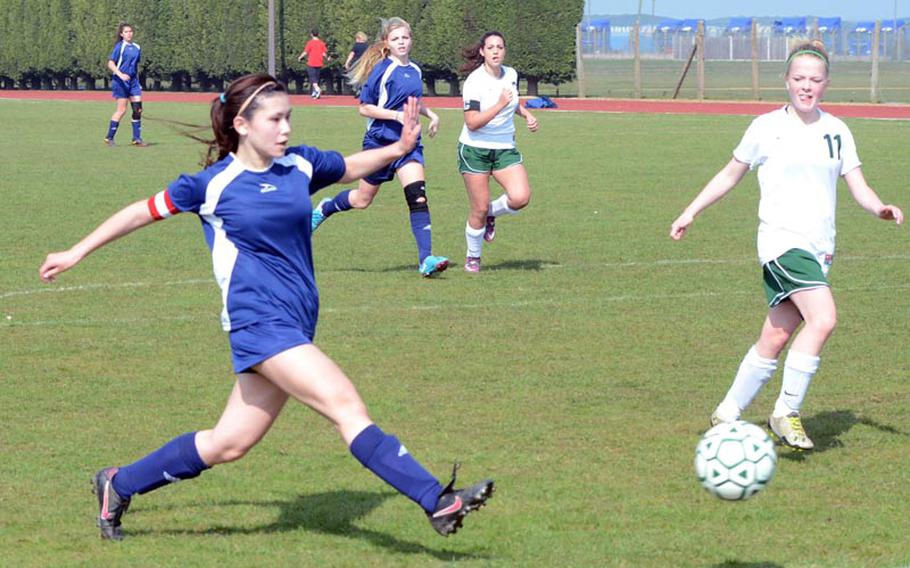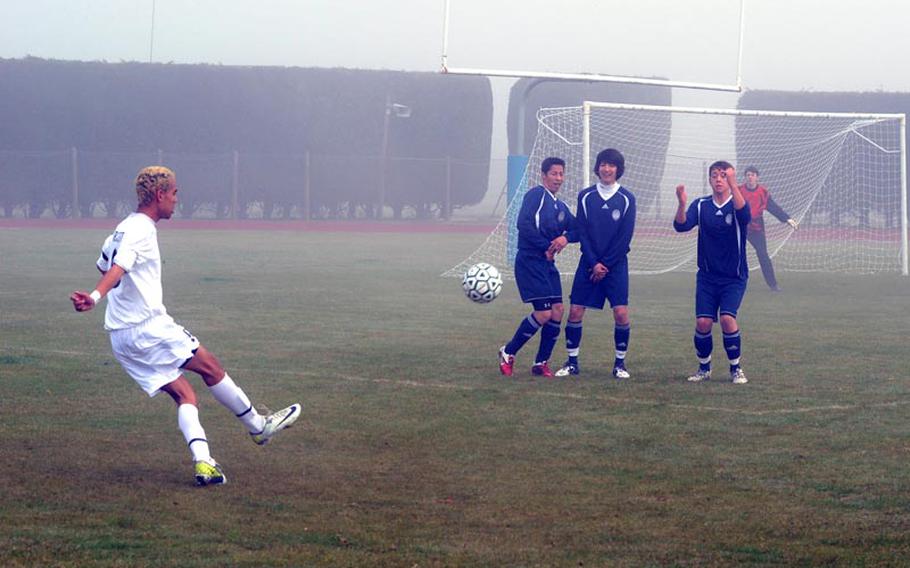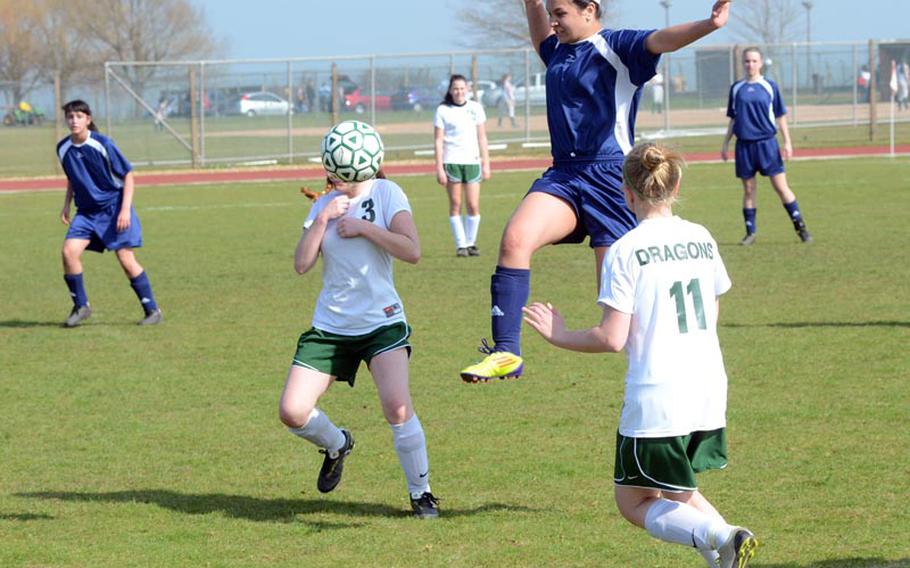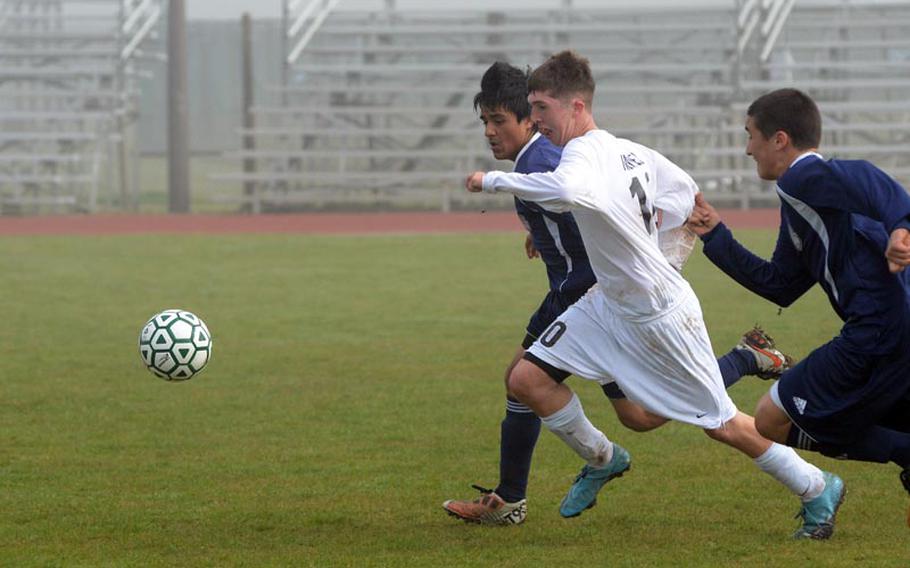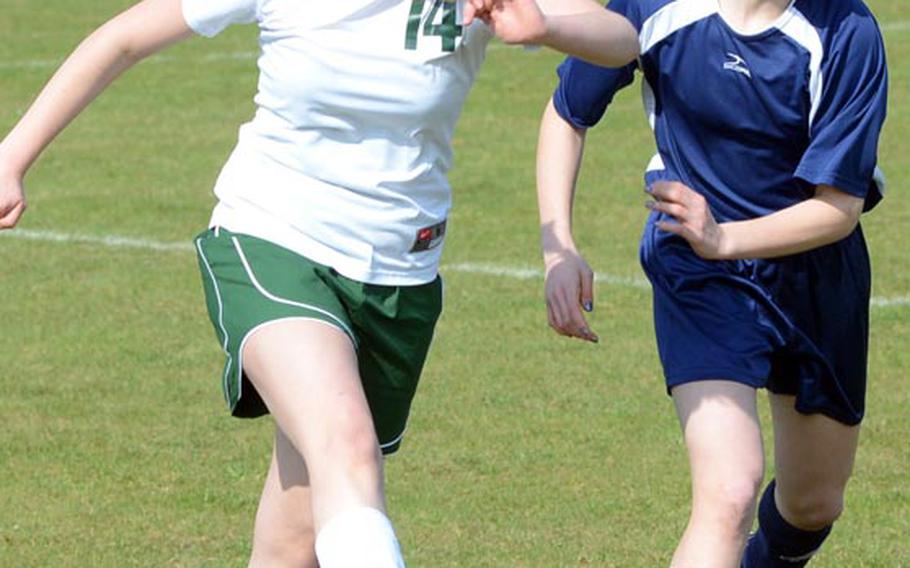 RAF ALCONBURY, England — Some home field advantages are stronger than others, as the Bitburg Barons found out Saturday.
Alconbury hosted Bitburg with a thick, morning fog blanketing the field for the beginning of the boys' game. Presumably used to such conditions, the Dragons took the lead early and never looked back — emerging with a 6-1 victory.
Alconbury sophomore Ryan Mantell and junior co-captain Jeff Black dominated on offense in the first half, amassing three goals and one goal with one assist, respectively. Mantell appeared to consistently be in the right place at the right time to boot the ball into the back of the net.
He said after the game he doesn't care who scores so long as the team wins.
"It was a good team effort and we didn't back down from a Division II school," Mantell said. "I think we played well."
Bitburg capitalized on a penalty kick by team captain Thomas Collins early in the second half and appeared to gain some momentum as the fog lifted and the sun beamed down on the field.
Barons coach Pete Goetz said he was happy with the team's overall performance and said he'd love to play the Dragons again.
"We played extremely well considering were an inexperienced team," Goetz said.
Alconbury forward Black scored his second goal to halt Bitburg's momentum and later earned another assist when senior Zach Nelson slipped one past the keeper.
The Lady Barons took the field for their season opener with only one returning player, team captain Averi Goetz, a junior. That experience paid off as she scored twice to lead her team to a 2-0 triumph.
Goetz' solid ball handling and passing cemented the Lady Barons' presence in the middle and offensive sides of the field. Her first goal came off of a steal. She maneuvered around a defender and dribbled seamlessly from the top of the 18-yard box and sent a right-footed strike to the back of the net.
"It felt good to score," Goetz said after the game. "It's a pretty new team and we did well together. I'm really proud of everyone."
Despite letting two goals into the net, Alconbury keeper Kayla Gray finished the match with six saves, according to head coach Valerie Pisierra. The Lady Dragons had four attempts on their opponent's goal.
"We got down there and needed to put a foot on it," Pisierra said about the lack of scoring opportunities during the match. "We definitely improved from last week."
Pisierra said the Lady Dragons will work on positioning, ball movement and control next week in preparation for their matches against AFNORTH and Brussels, March 30-31. The Barons host Kaiserslautern on March 30.