Alconbury games provide tournament preview
---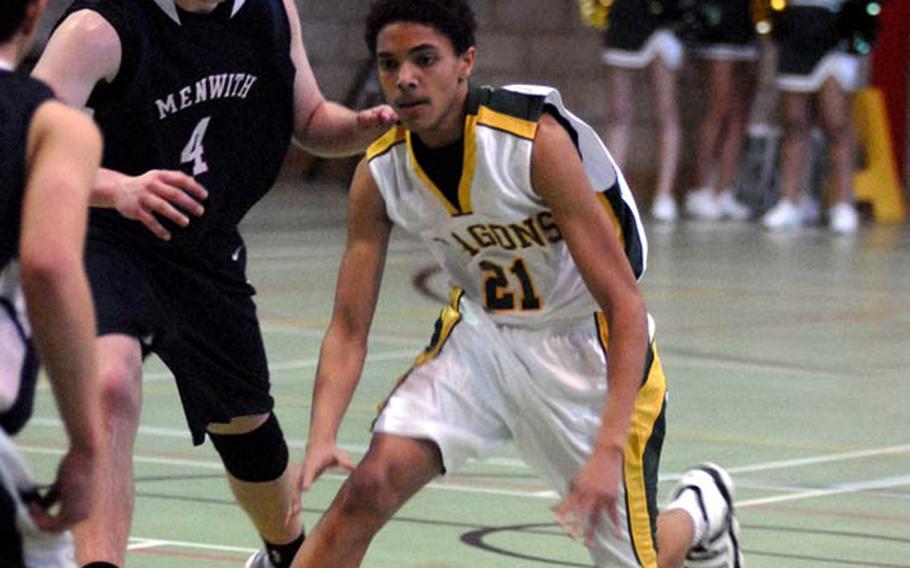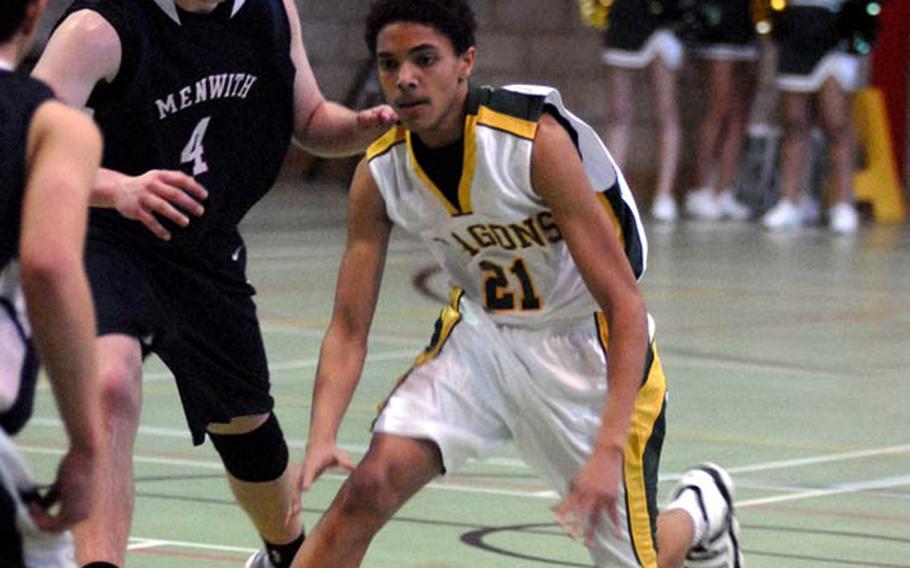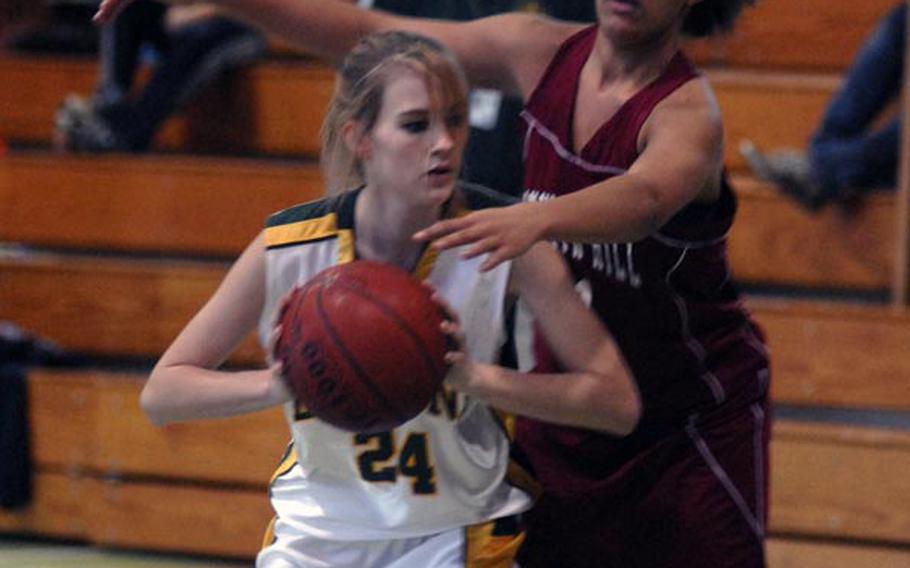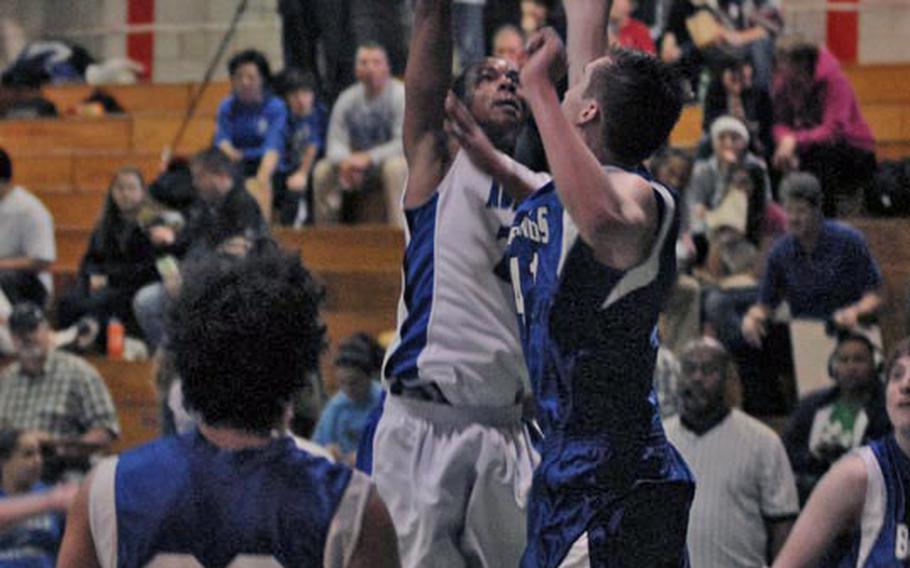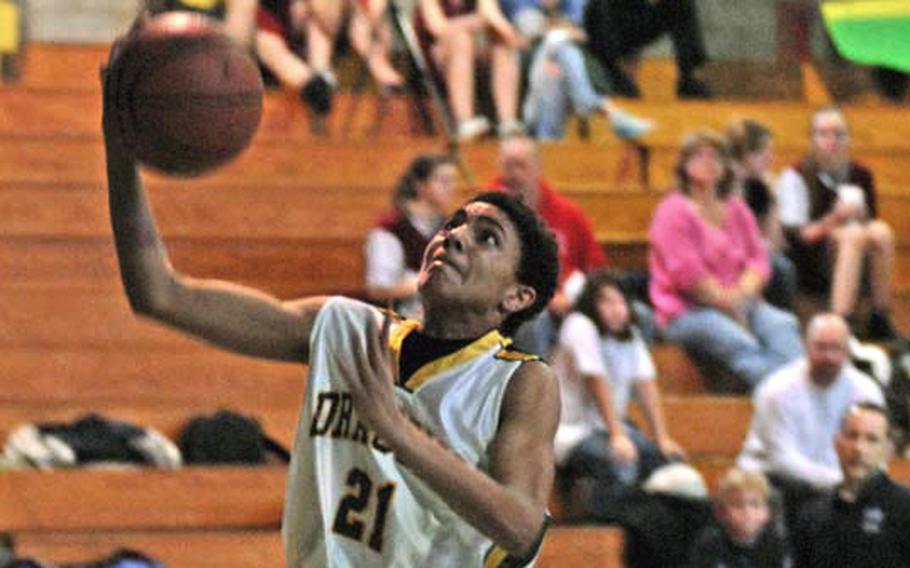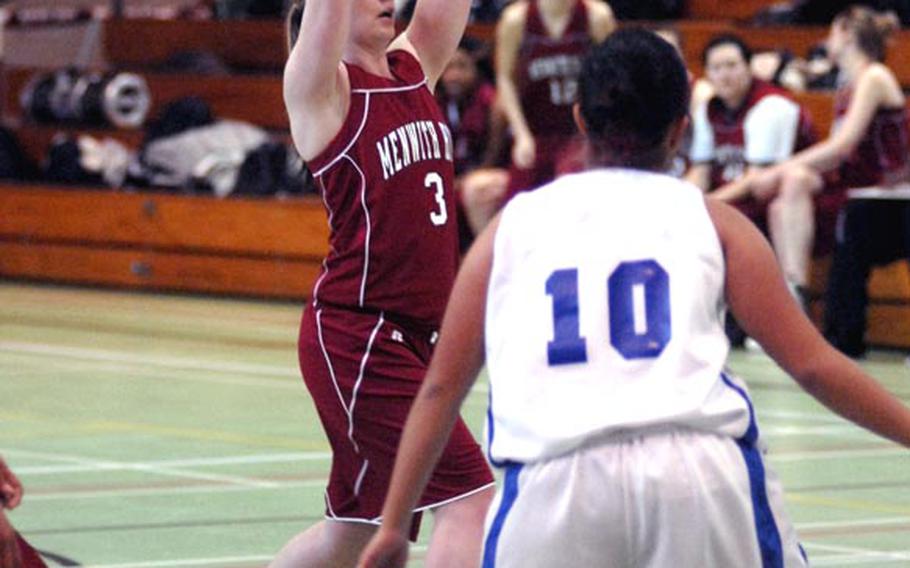 RAF ALCONBURY, England — The second of a three-day gathering of four DODDS-Europe Division-III schools saw a couple of close games and several blowouts as teams got a glimpse of what they might expect at the European championships less than a month away.
The home team Alconbury Dragons are hosting Brussels, Rota and neighborhood foe, Menwith Hill, with 16 games set over a three-day period. It's the closest all the teams will get to a tournament such as the European finals, scheduled for Feb. 22-25 in Wiesbaden, Germany.
"This is as good as it's going to get, as far as experience for the Europeans," Alconbury girls coach Duke Eidt said.
Eidt said the three previous Division III girl's champions were on hand: Rota (2009), Brussels (2010), and Menwith Hill (2011).
"We have a relatively young team, so every game presents an opportunity to improve our game," Eidt said. "It's good preparation for the kids. What we've heard about Rota has turned out to be true."
Action began Thursday and continues through Saturday.
Menwith Hill's sole victory came for the girls in an 18-16 victory over Alconbury. Alconbury's boys had one victory with one game remaining Friday night. Several games were still being played after Stars and Stripes' deadline.
Mustang boys coach Greg DeJardin also mentioned how similar this tournament is to the championships: "We played the early morning game after playing the night before," DeJardin said.
He also noted how his team, which is primarily composed of underclassmen, needs to improve on overcoming an opposing team's full-court press.
"We're still finding our bearings on the floor due to (junior Schuyler) Backlar changing positions on the court from the post to point guard," he said. "We have our work cut out for us."
Last year, DeJardin said, the Mustangs were fighting for third place at Europeans until Backlar went out with an ankle injury.
"We were really starting to hit our stride as a team and we never really recovered after that," DeJardin said. "We really wanted to be that third-place team last year, so I think we can be there again this year."
Saturday action from England will see the boys and girls team from Brussels and Alconbury take on powerhouse Rota.
---
---
---
---