DIII girls final
Alconbury edges Sigonella to retain title
by
Dan Stoutamire
May 20, 2017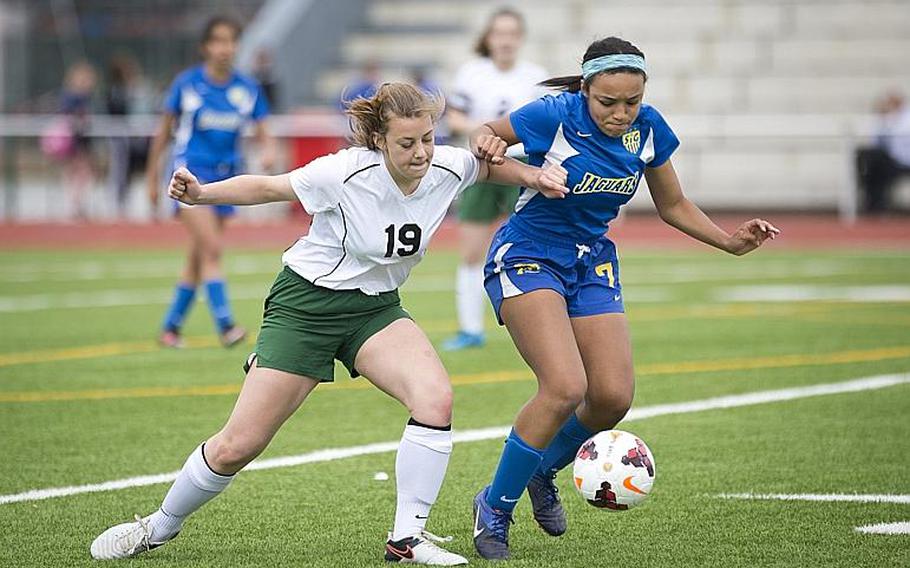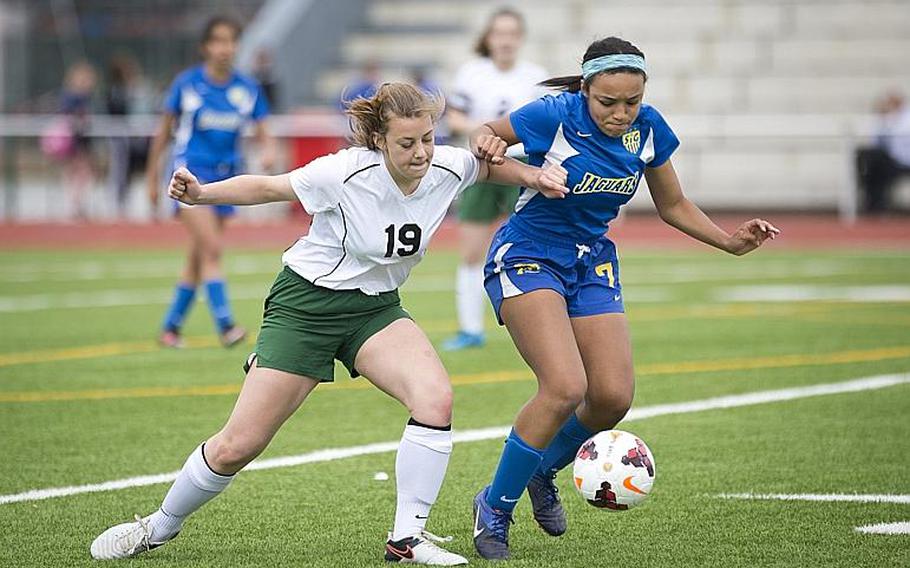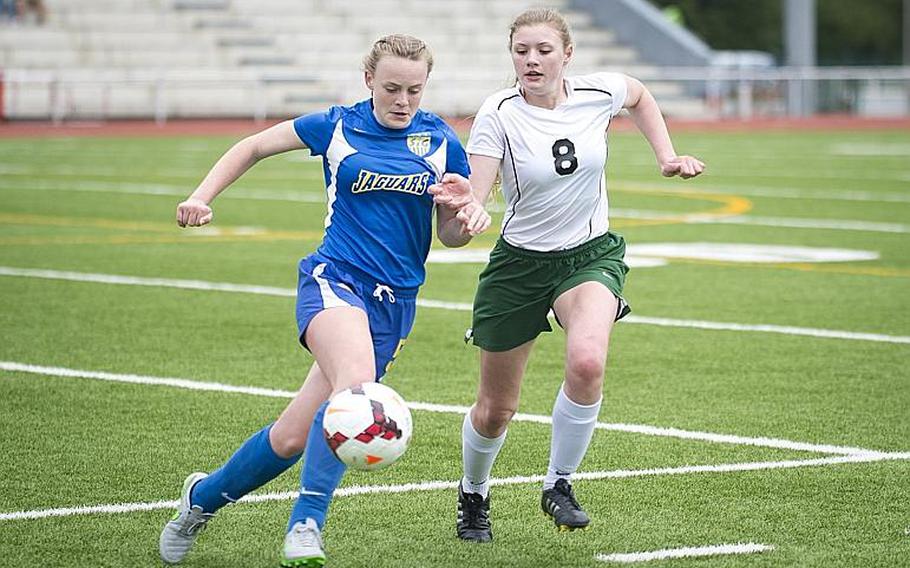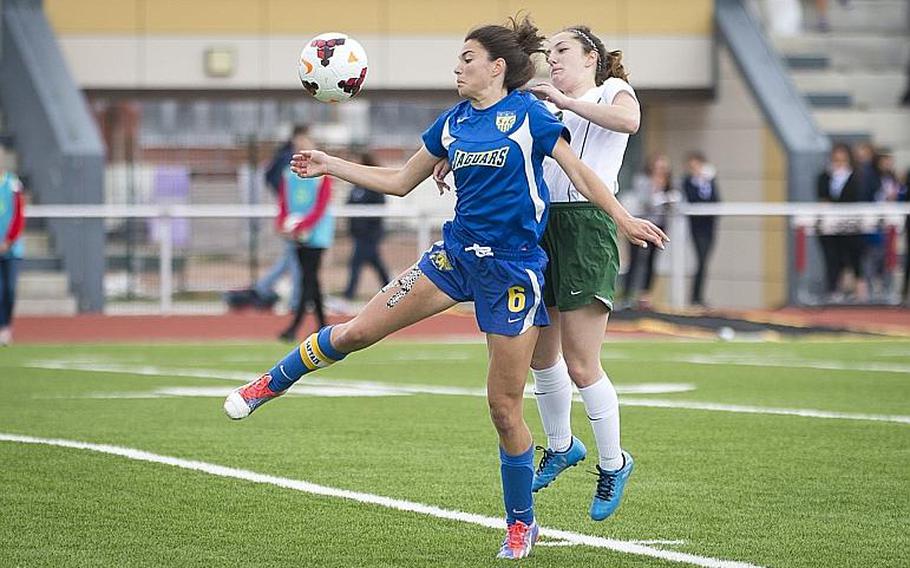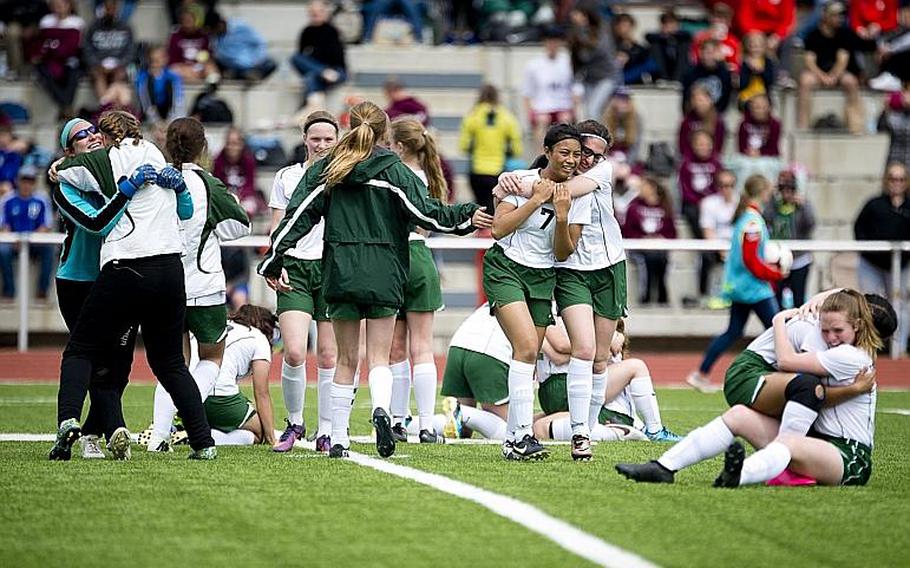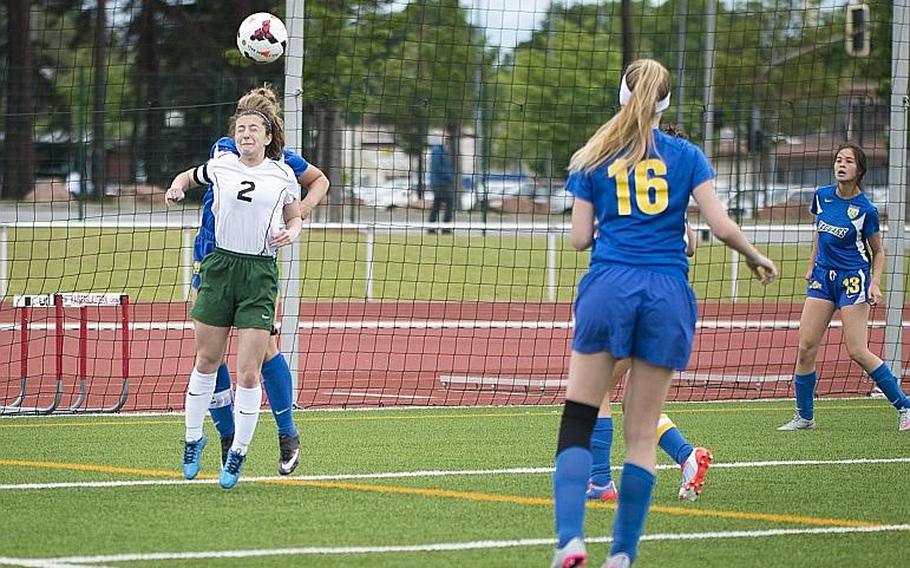 KAISERSLAUTERN, Germany — Alconbury junior striker Isabel Black didn't have much time to think as the cross from teammate Laela Evans found its way to her feet just inside the 6-yard box in the second minute of overtime in Saturday's DODEA-Europe Division III championship game.
"I don't even know, I wasn't thinking anything," Black said after her finish won the game 1-0 over Sigonella - the third championship in a row for the Dragons and fourth in five years. "Luckily it was a great cross from Laela, she couldn't have placed it any better – right at my feet – so I'm just thankful for her effort."
It was a harsh result for the Jags, who had defended well for most of the game as Alconbury continually applied pressure, racking up double-digit corner and free-kick opportunities but struggling to apply that last bit of magic to get a goal. In fact, it was Sigonella that had the best chance of the first half when striker Jessica Jacobs raced clear of the defense only to miss her shot wide left.
Sigonella's strategy was to hit the Dragons on the break, with Jacobs and Violender Duke a speedy combination up front. Alconbury was the more assured in possession, however, with senior Roni Teti seemingly everywhere in midfield.
"It's such an honor, honestly," Teti said of the win, her third European championship in her four years at the school. "Sigonella played their game well and we played ours. It was just an unfortunate event (for them) and our player was there at the right time."
There were warning signs for the Jags that Alconbury was gaining confidence, aside from all the corners and free kicks. Dragon winger Victoria Flores hit the crossbar midway through the second half, with the ball coming down possibly inside the goal line, though it was not clear, and play resumed without the goal being counted.
The game appeared headed for penalty kicks before Evans' cross was deflected into the path of Black, who did the rest.
"I thought (penalty kicks) would be a fair result, but both teams deserve credit," Alconbury coach Jeffrey Black said. "It's a long season, a long tournament, lots of games in a few days, they're tired, they're sore."
Having set such high standards in previous seasons, the Dragons had a little bit of a target on their back this year, Isabel Black said.
"It's always hard to come back having won two championships before this," she said. "There was definitely a lot of pressure on us to win. Overcoming that and pulling through – we showed up and we got the job done."
Twitter: @DKS_Stripes