Alba, Italy: Truffle festivals makes it easy to enjoy this sought-after delicacy
by
James Sajo
December 18, 2013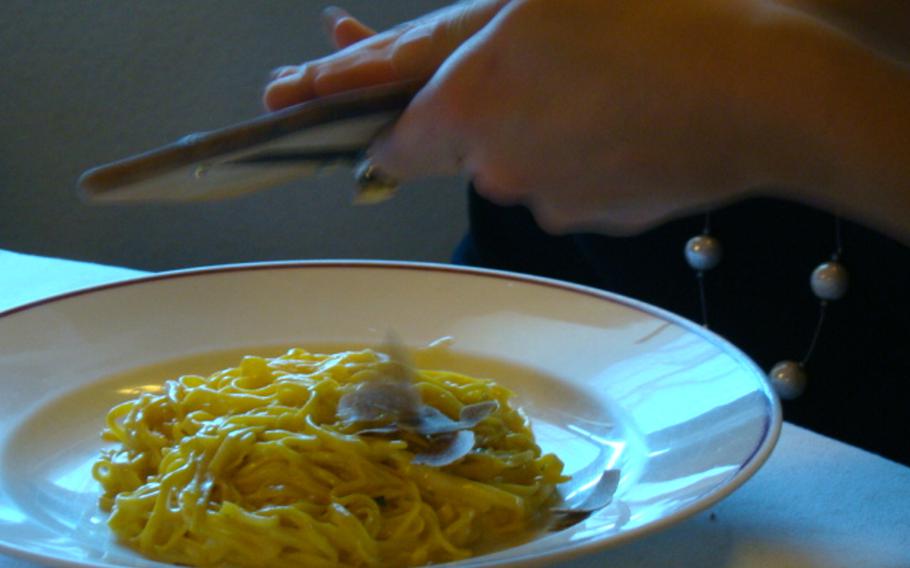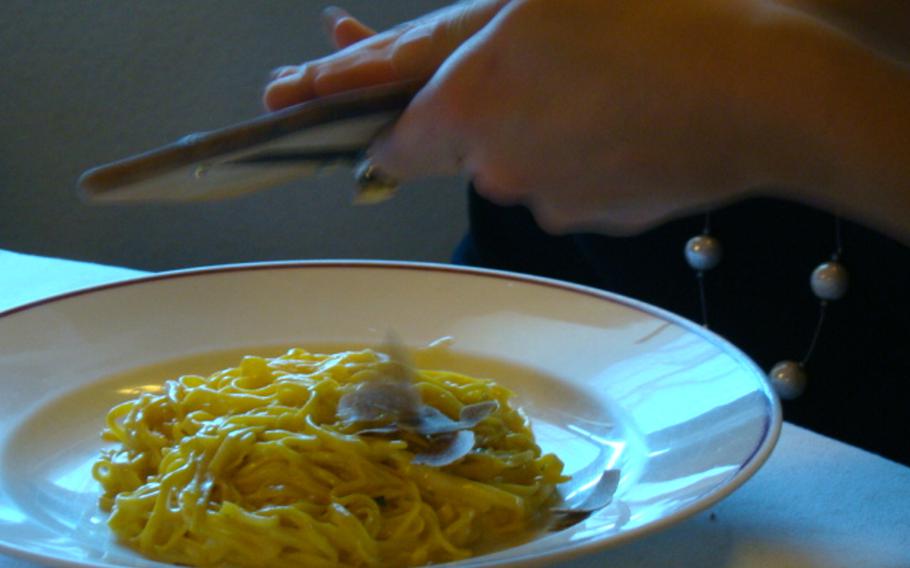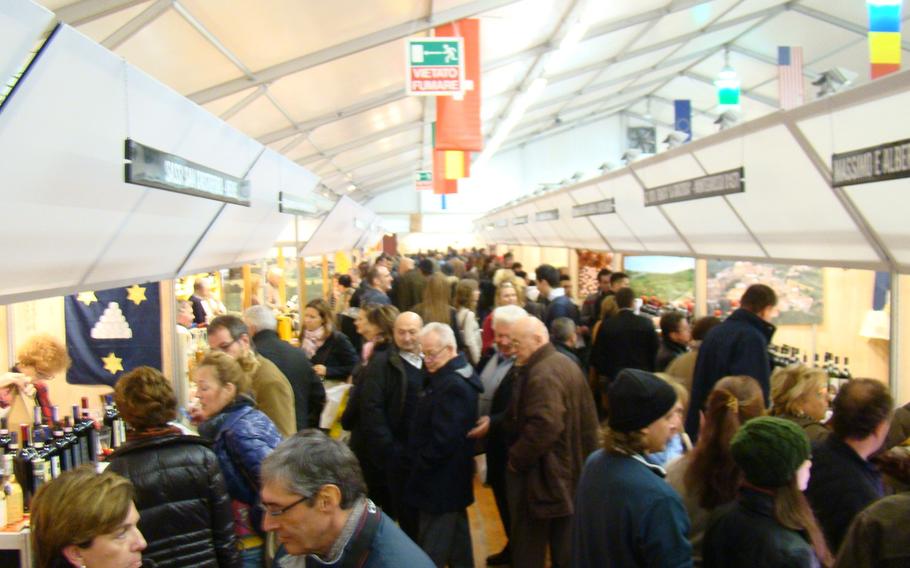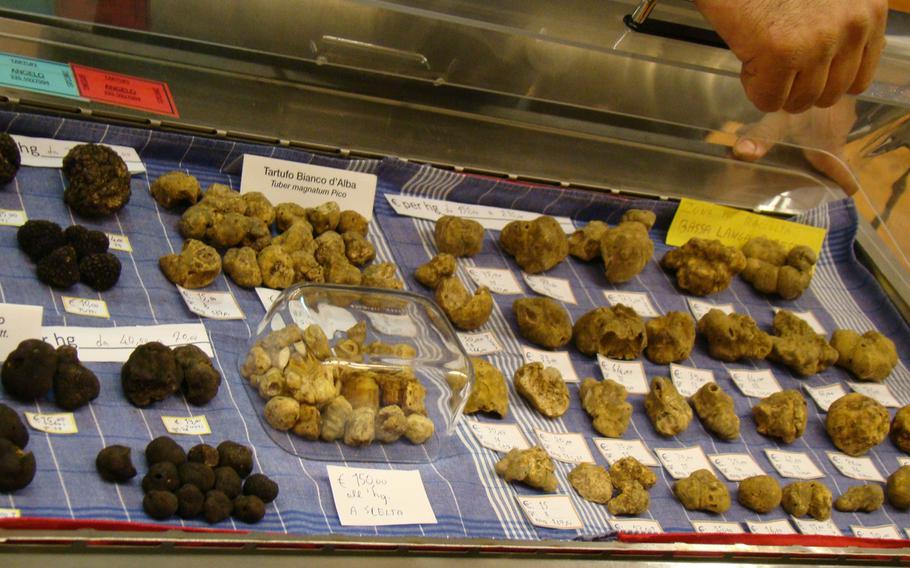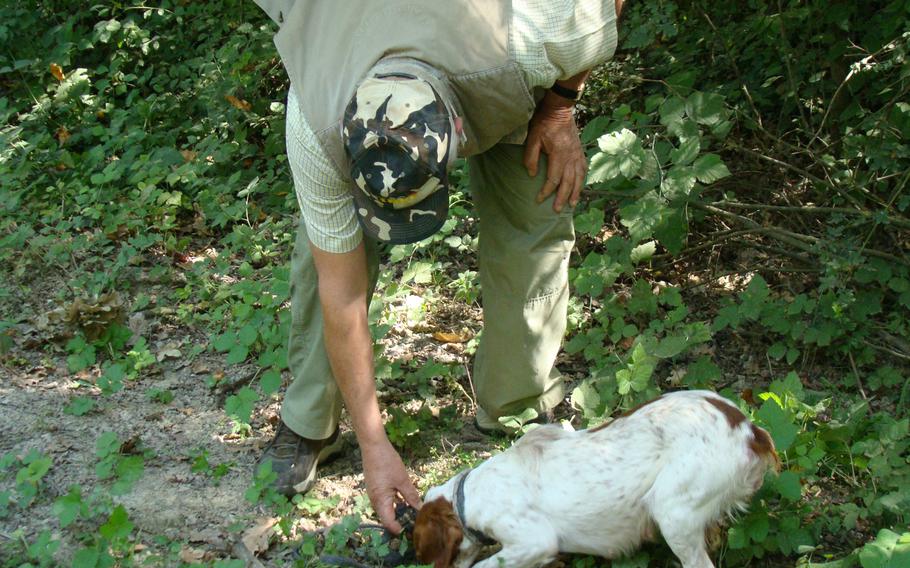 Many a chef, and, more importantly, pretty much anyone who has ever eaten anything, understands that the secret to fine dining is no secret at all. Fresh ingredients, simple recipes and quality olive oil characterize the best dishes.
But every now and then, something exotic comes along. Something like the truffle. And the best way to find truffles is to visit one of Europe's lively truffle festivals. Visit one, and you'll find plenty of tasty treats and an opportunity to wash them down with some wonderful wine.
But how do the truffles make their way to a festival in the first place?
The process of finding truffles is still a closely guarded secret among colorful truffle hunters. Truffles are a relative of the mushroom, but they grow underground, usually among the roots of hardwood trees.
From mid-September to the end of December, the hunters, accompanied by specially trained dogs, scour secret pathways among the trees searching for the great delicacy that is so revered for its flavor (and cost).
The hunt usually takes place at night when the hounds are not bothered by other distractions and the darkness hides the hunter from curious eyes. The dog, usually a mixed mutt, is an invaluable companion in the search; thanks to his well-trained nose, he is able to track down the precious fungus, which the truffle hunter then carefully extracts with a small shovel.
Truffles from northwestern Italy are considered the best in the world. Today, even though excellent truffles are found in Tuscany as well as France, Spain and Croatia, truffles from Italy's Langhe Hills in Piedmont are still at the head of the class.
A pleasant development is that truffle festivals are a growing trend in Europe. Italy, France, Spain and Croatia all host annual truffle festivals, drawing thousands of visitors and some of the top chefs in the world.
The largest, most famous and most crowded festival happens in the Italian city of Alba each year from late October to early November. In Croatia, more specifically on the lovely Istrian Peninsula, you'll find a truffle festival also in late October.
If you don't want to wait that long, the French Culinary Academy will hold its Foie Gras and Truffle Festival Jan. 12-13. The organization's website (ac-foiegras-truffe.fr) is in French, but the flavor of the truffle is international. This festival also features foie gras, so if you go, take your appetite with you!
These festivals are usually inside large temporary tents similar to what you see at a beer festival. Much less rowdy but almost as crowded as a beer fest, a truffle event will feature from dozens to hundreds of booths offering almost every imaginable food product. You'll find interesting cheeses, meats of all kinds, oils and condiments to use in myriad recipes.
Many of the products will be laced with truffles, saving you the trouble of buying the expensive delicacy yourself. At the festivals, you'll also find books explaining how to prepare all that food.
Vendors are usually the farmers who produce whatever is available at the stand, so they speak with pride about their products and are happy to offer free samples. They do that because they are pretty sure that once you have tasted what they have to offer, you will want to buy some to take home.
Truffle festivals also will have extensive wine areas. After all, if you're going to eat something as special as a truffle, you must accompany it with the proper wine. Unlike the food vendors, though, wine sellers are not likely to give away free samples.
Naturally, the star of a truffle festival is the area where truffle hunters show and sell their treasures. You'll see an array of small misshaped balls under glass. The seller will let you smell the truffle, but, since they can cost in the thousands of dollars per kilogram, probably will not let you touch it.
Those buying whole fresh truffles are typically restaurant chefs looking for just enough to feed guests for a few nights. Most visitors at a festival stop to see the truffles and the truffle hunters. Then they go buy ready-made truffle products.
Fortunately, many high-end grocery stores and gourmet shops now carry products with truffles already in them. Among them are truffle salt, truffle oil, ready-made egg pasta with truffles, truffles mixed with pitted olives, truffles with risotto, truffles with many kinds of cheeses, and even truffle-flavored chocolate pralines.
If your local shops don't carry truffles, there is a new (and rapidly growing) company just outside of Alba (considered the world truffle capital). TartufLanghe offers online sales and will ship most products to just about anywhere in the world (tartuf langhe.it/eng).
James Sajo is a writer living in northern Italy. Find more of his work at jamessajo.com and follow him on Facebook at Jim Sajo the Writer.
Find tuffle festivals Follow these links for more information about truffle festivals in Europe.
• Alba Truffle Festival: www.fieradeltartufo.org
• TartufLanghe: www.tartufLanghe.it/eng
• French Culinary Academy Foie Gras and Truffle Festival: www.ac-foiegras-truffe.fr
• Sarrion, Spain Truffle Festival: www.fitruf.es/en
• Istria (Croatia) Truffle Days: www.istria-gourmet.com