Airman follows his heart to victory in Marine Corps Marathon
---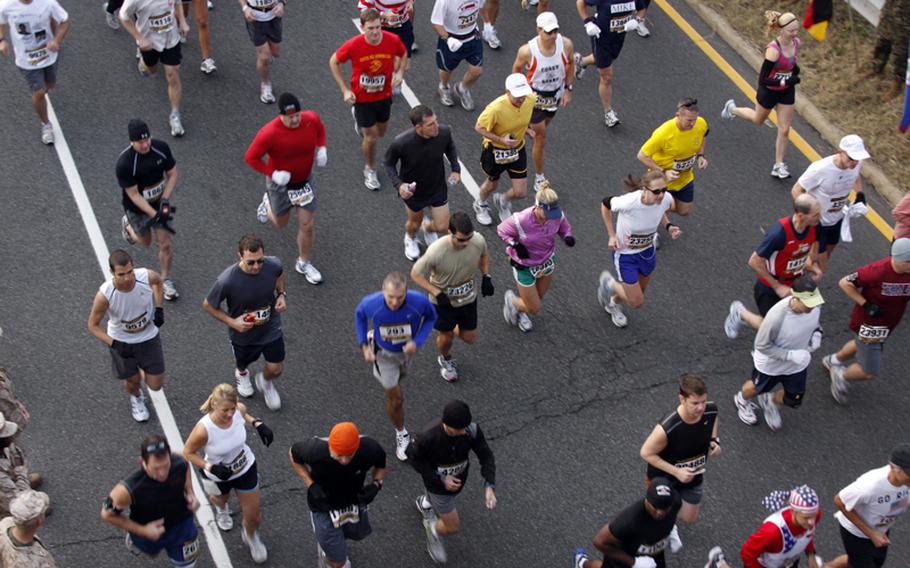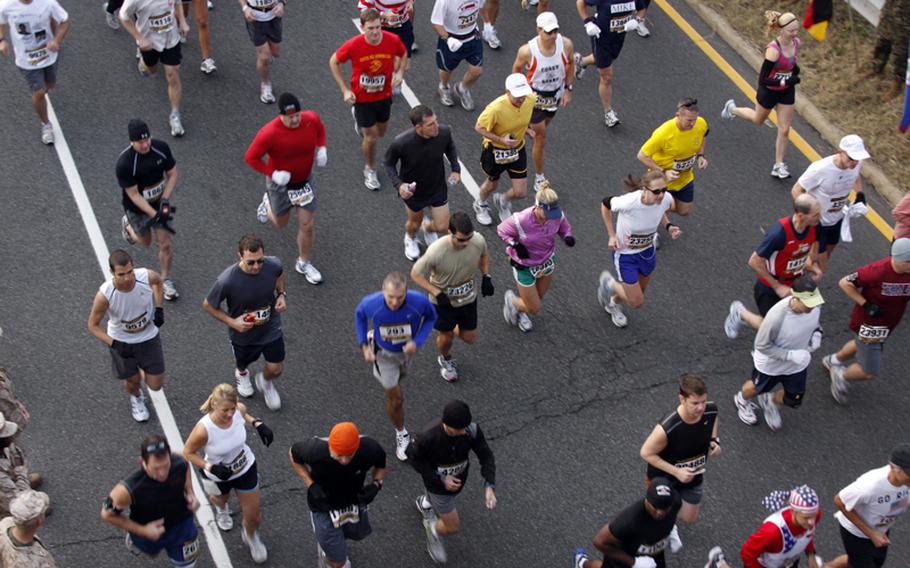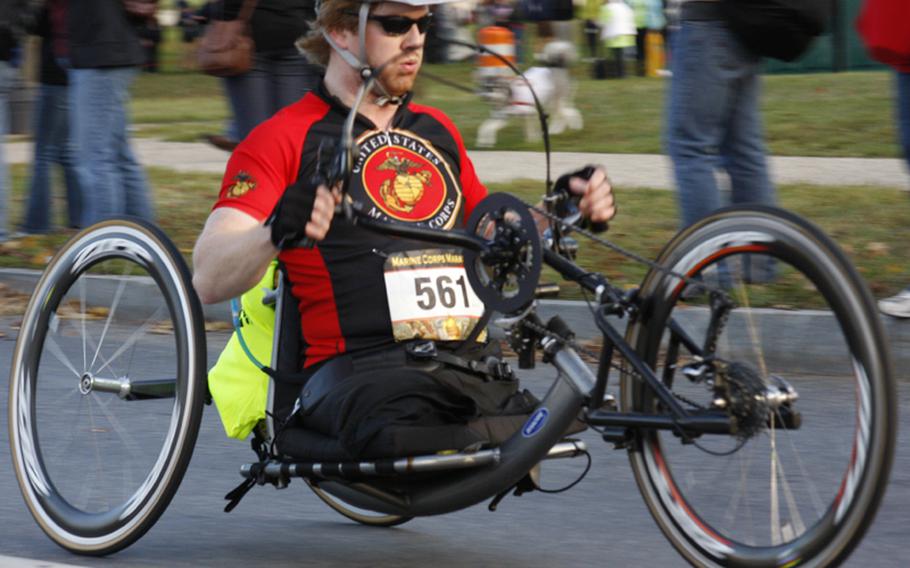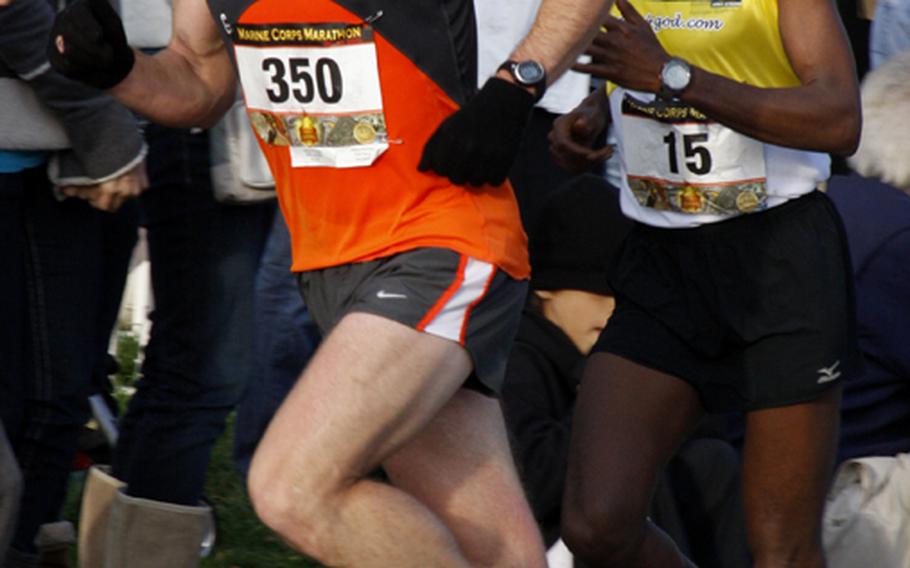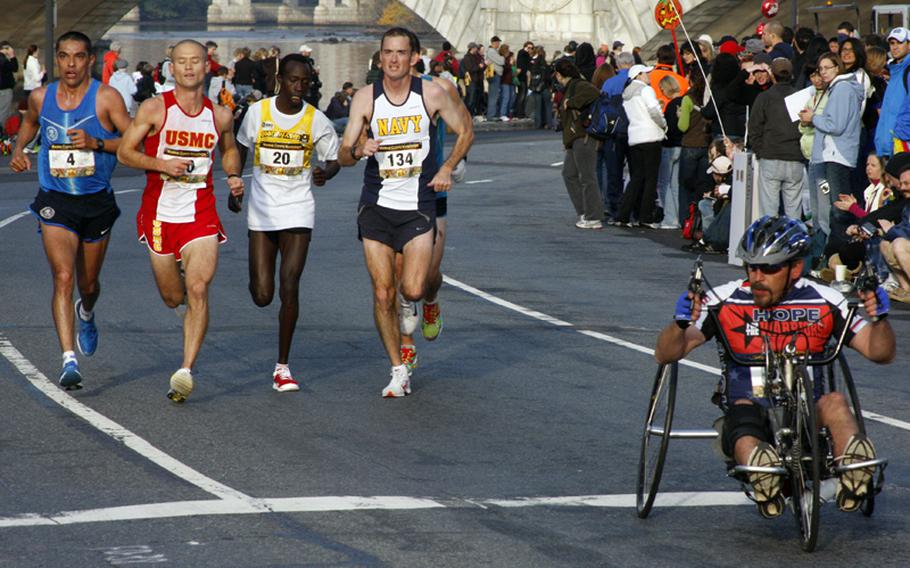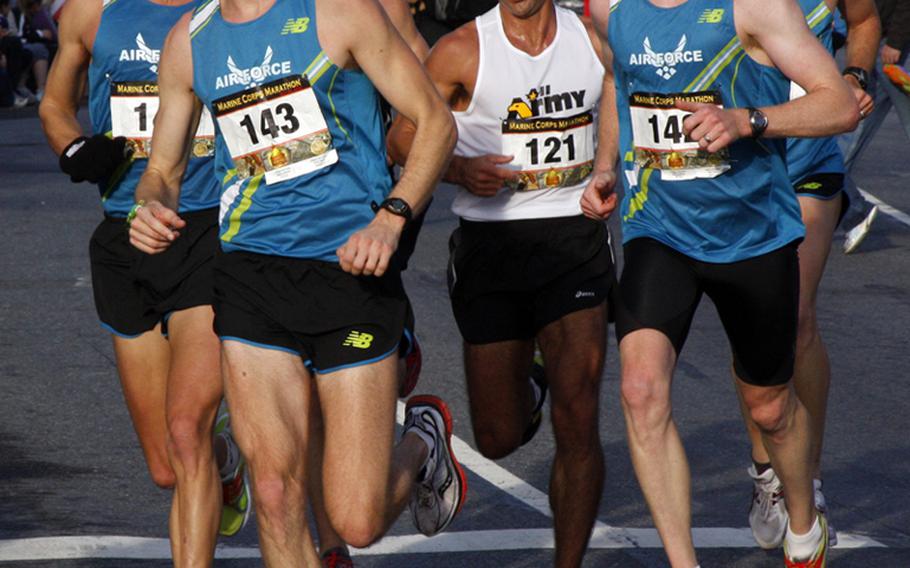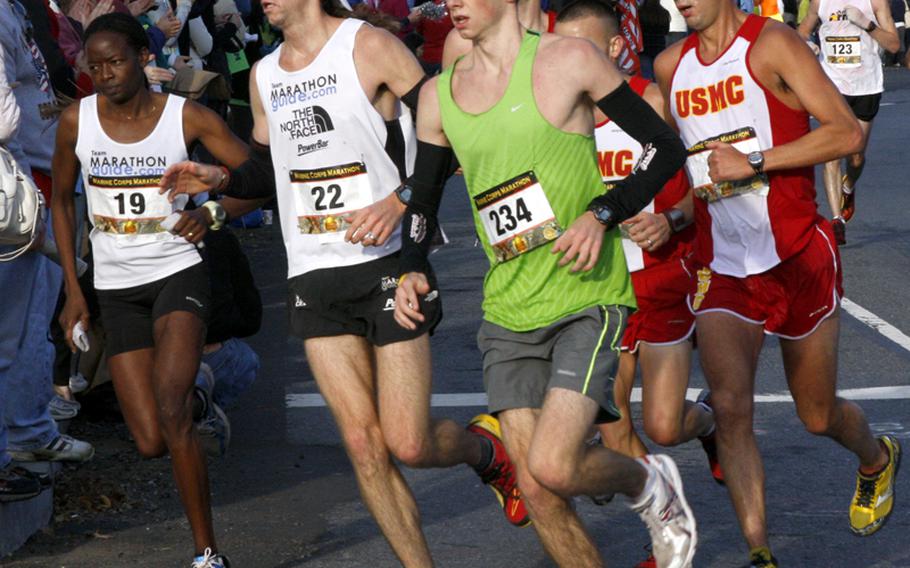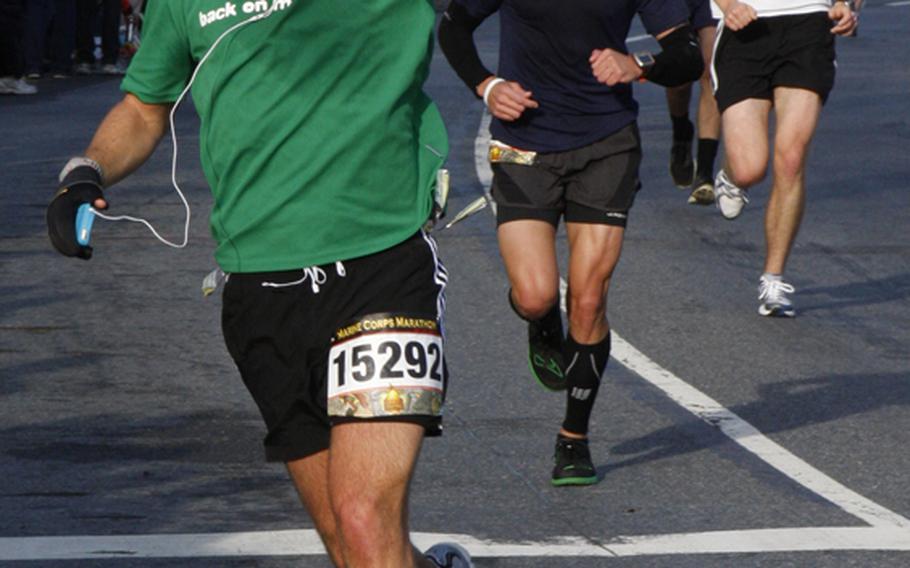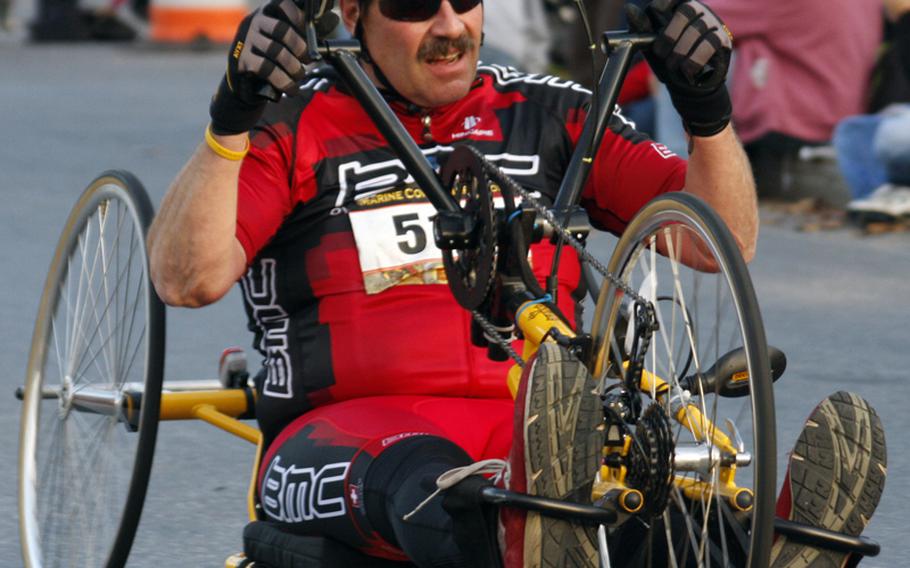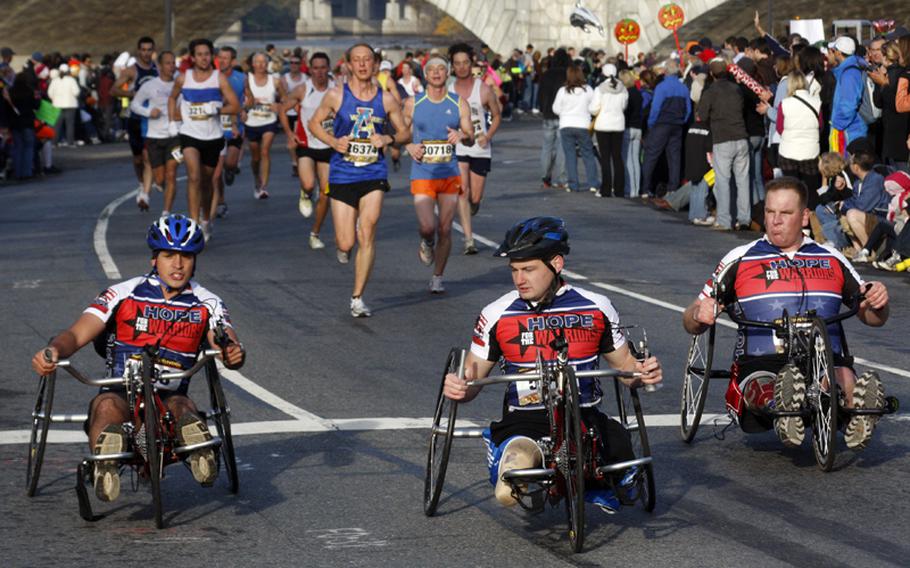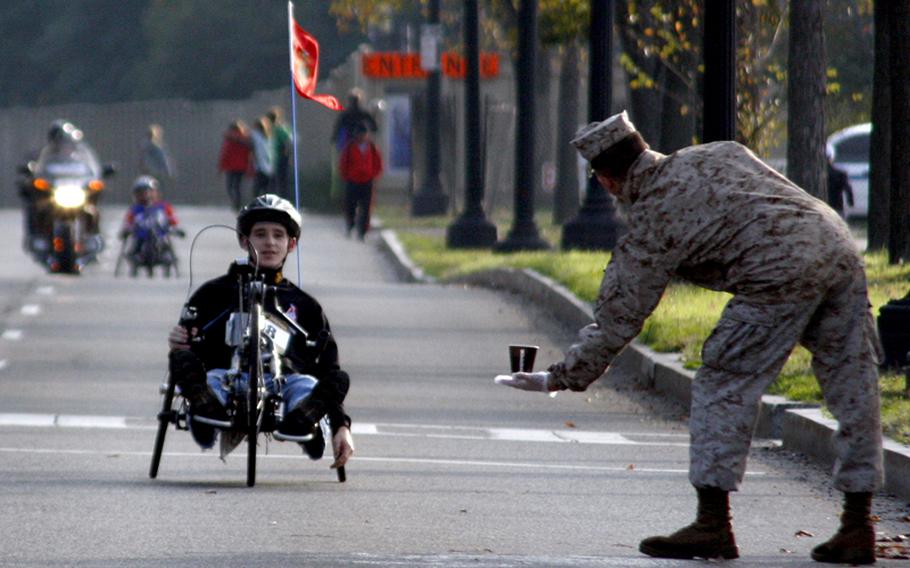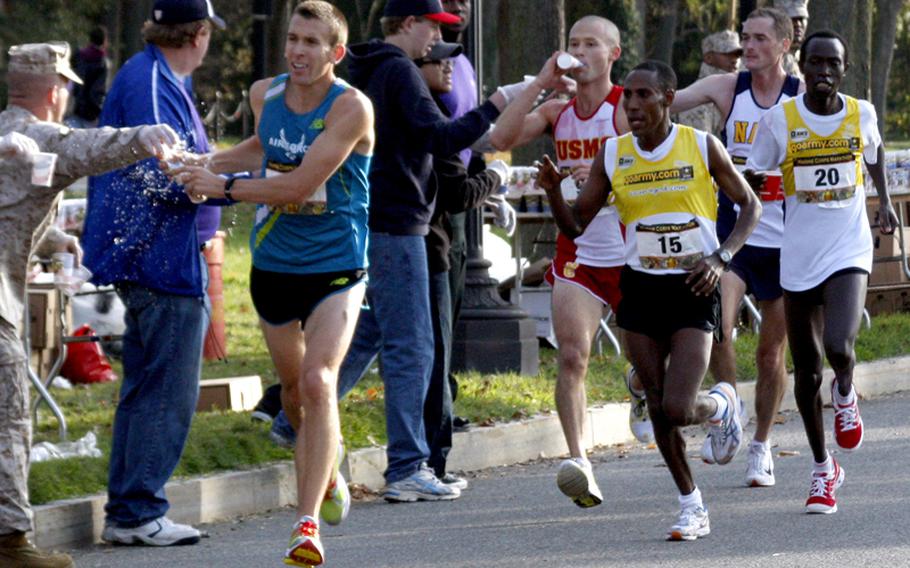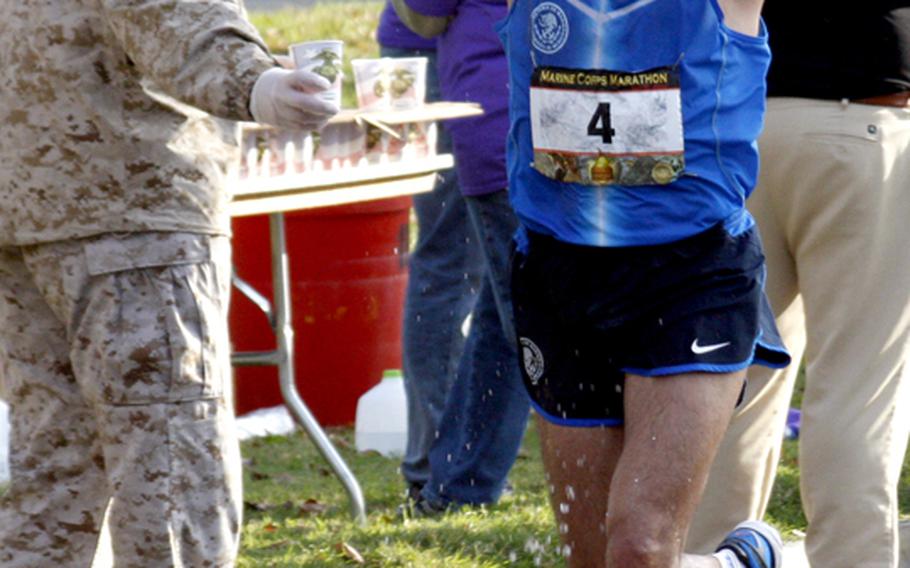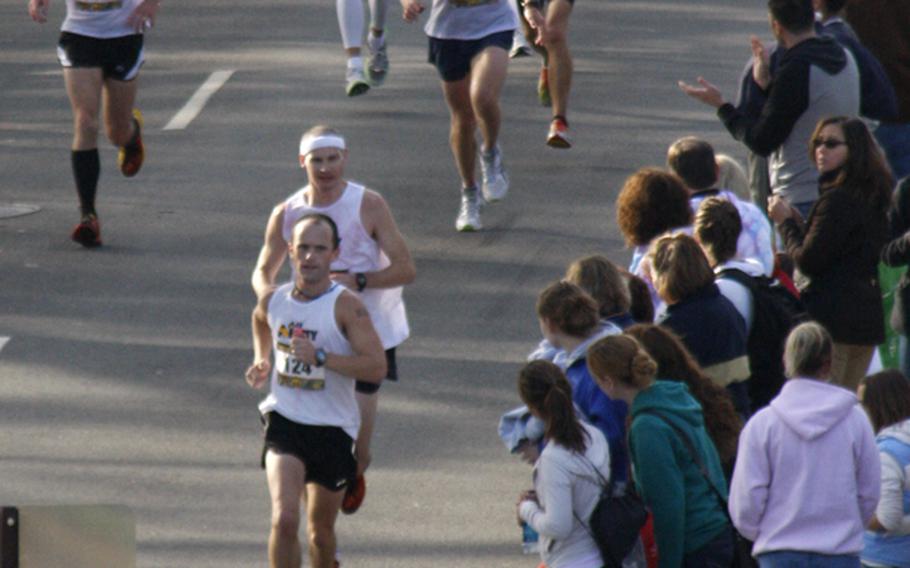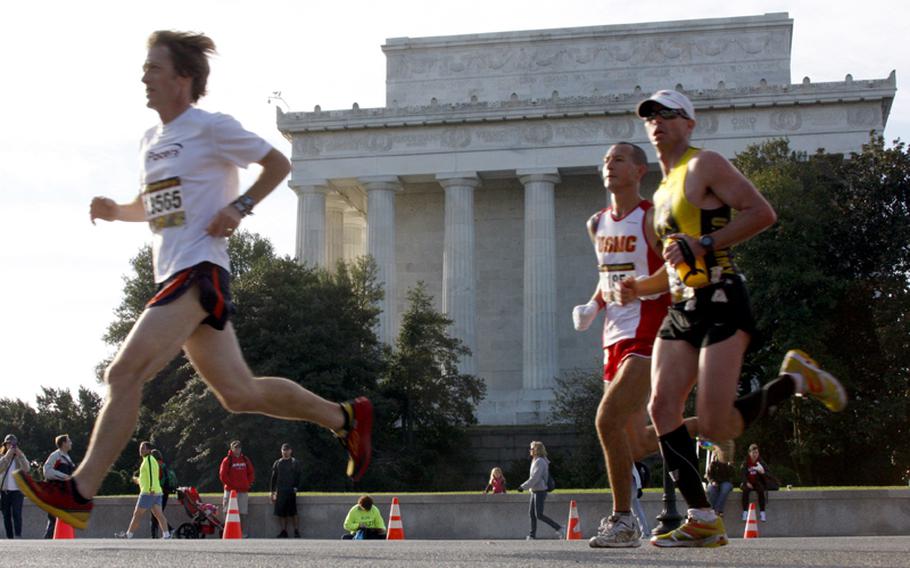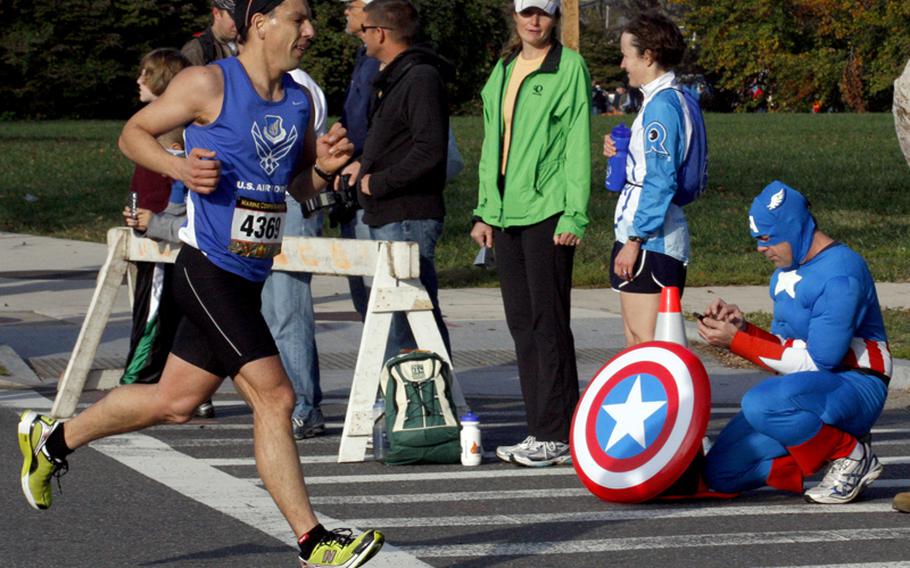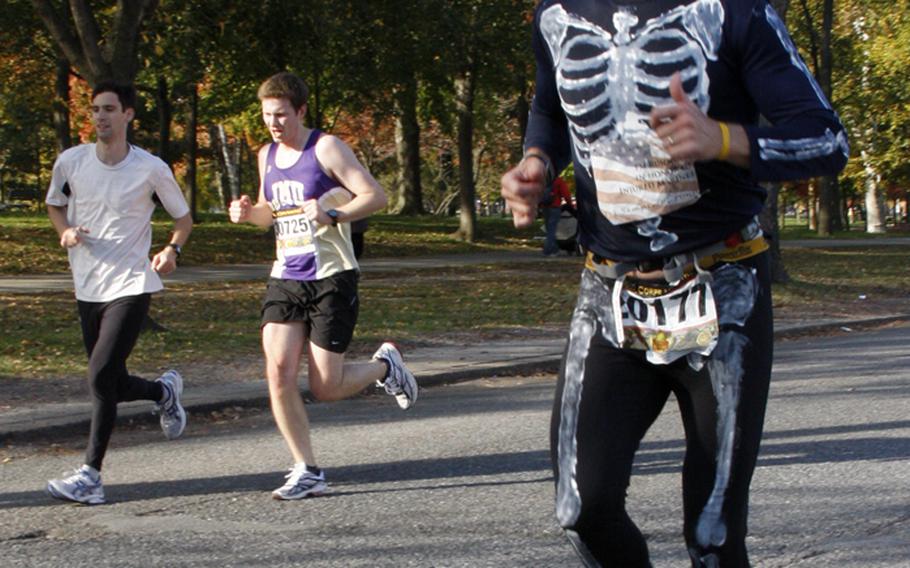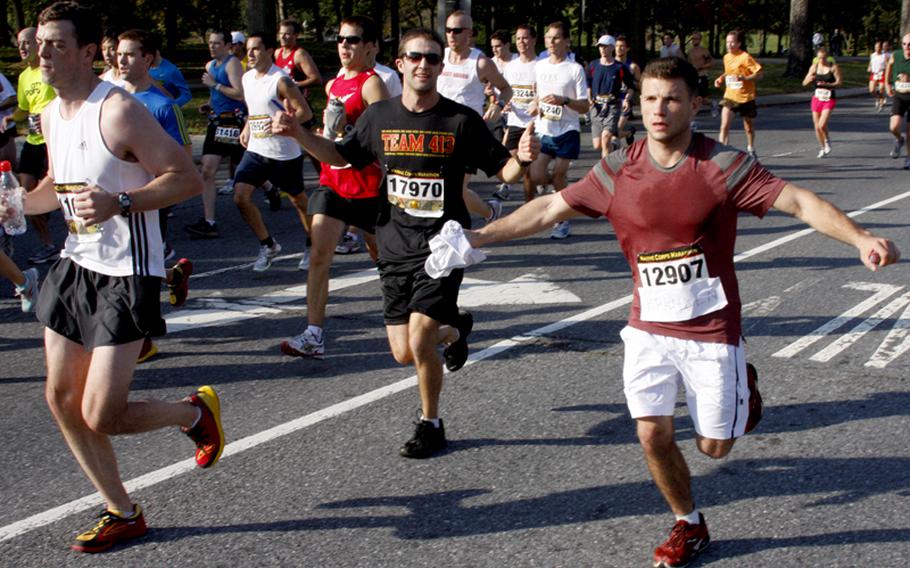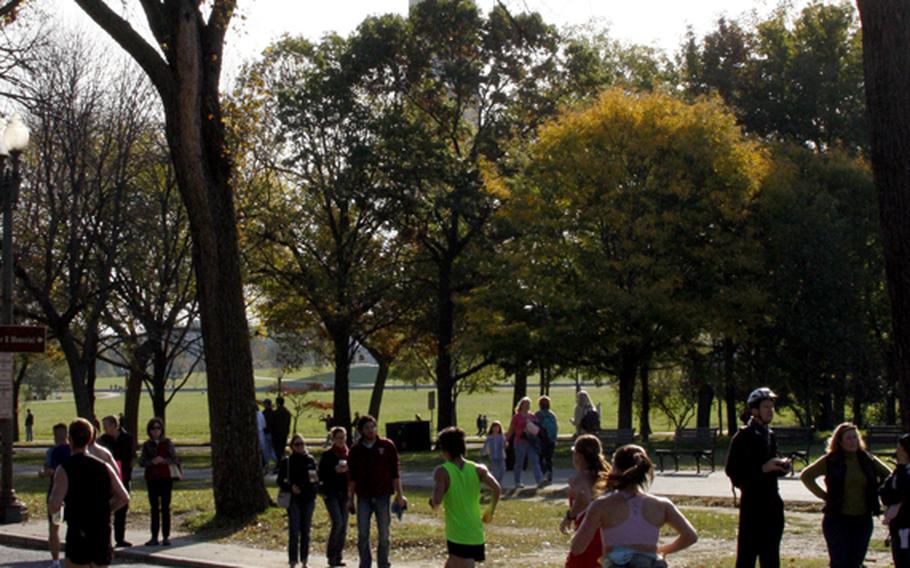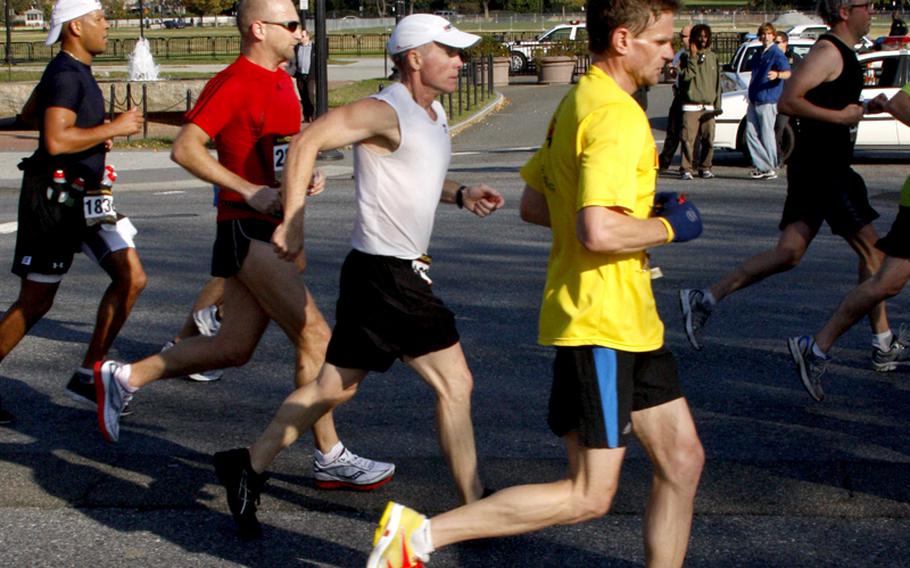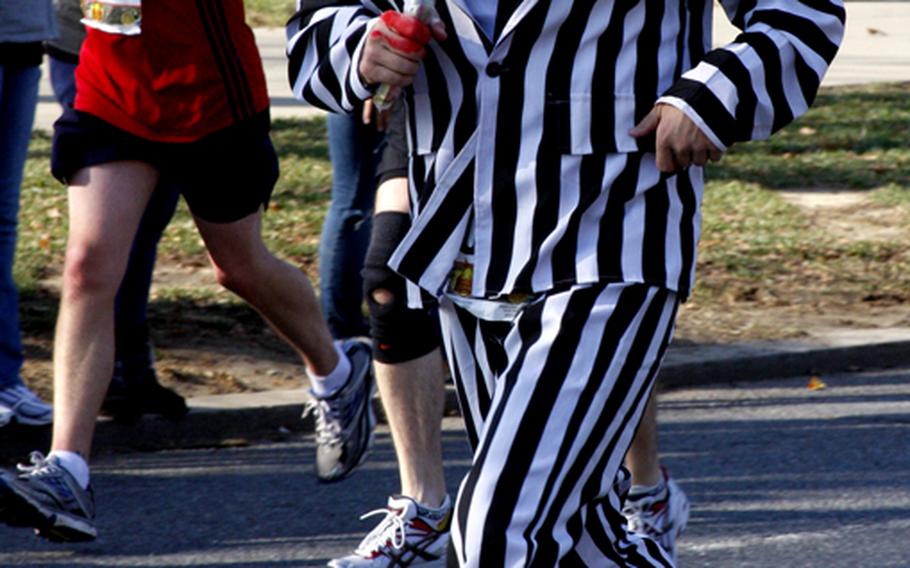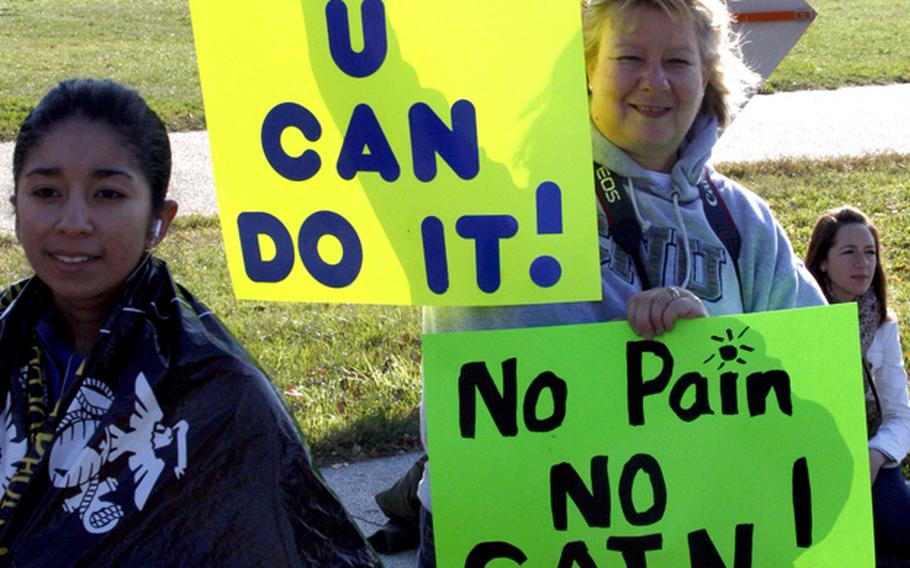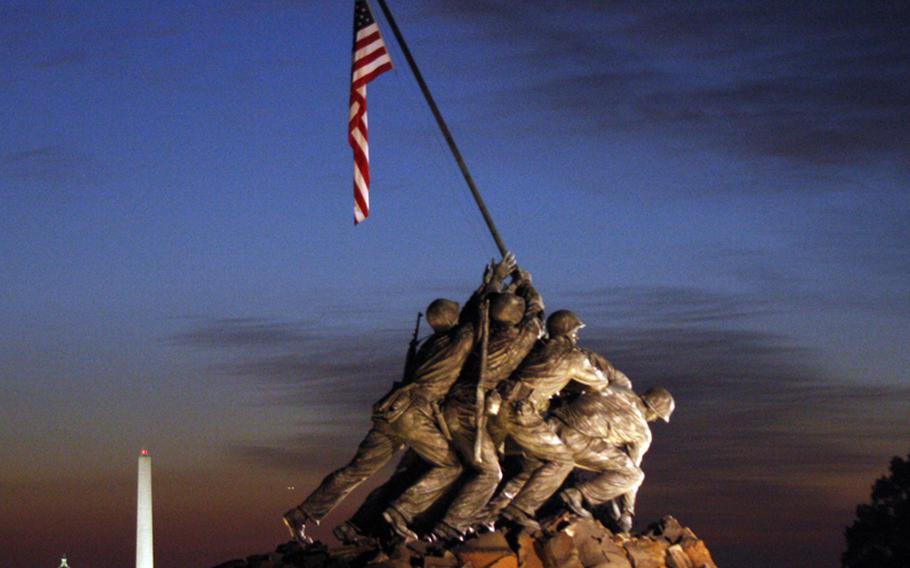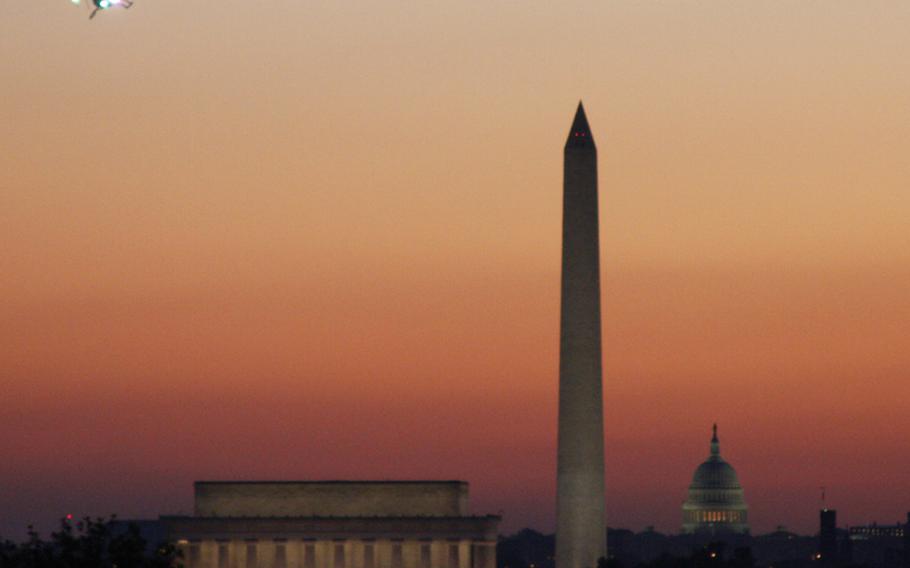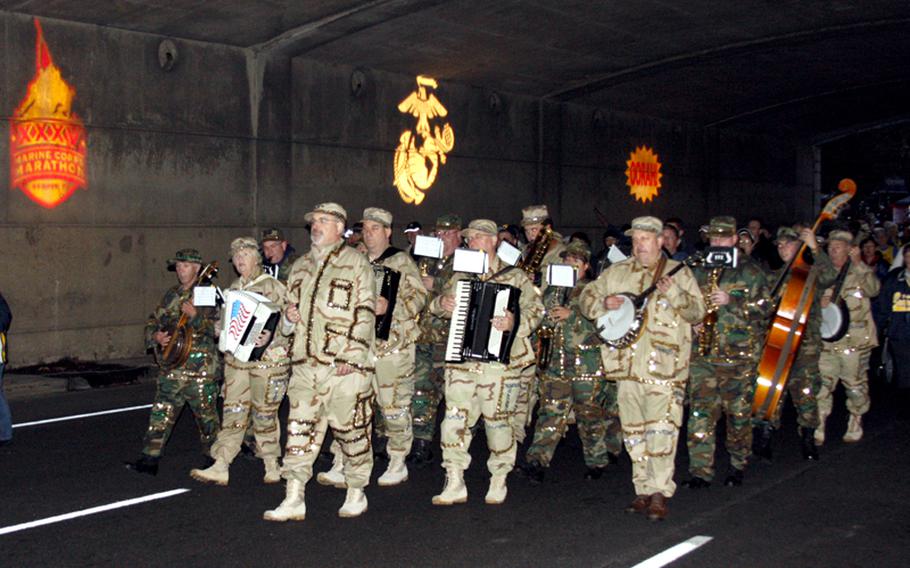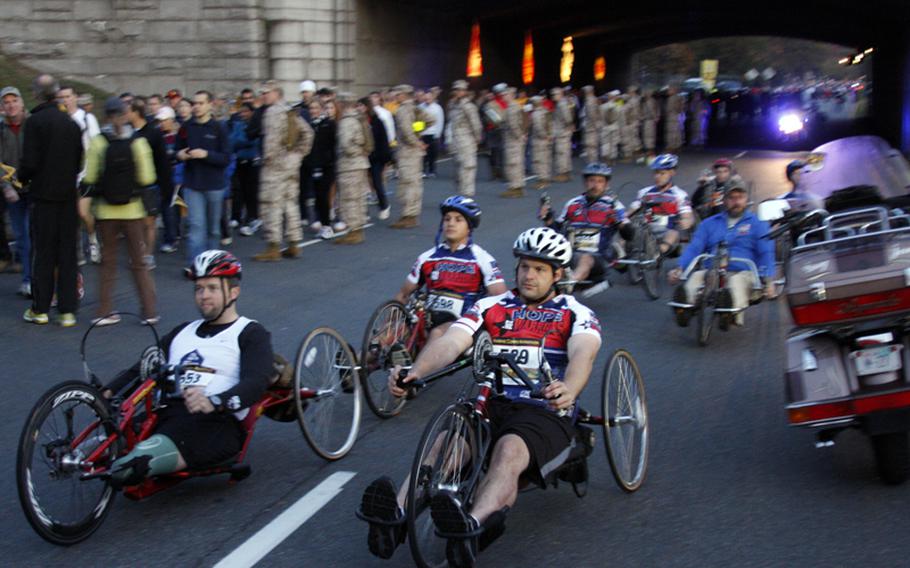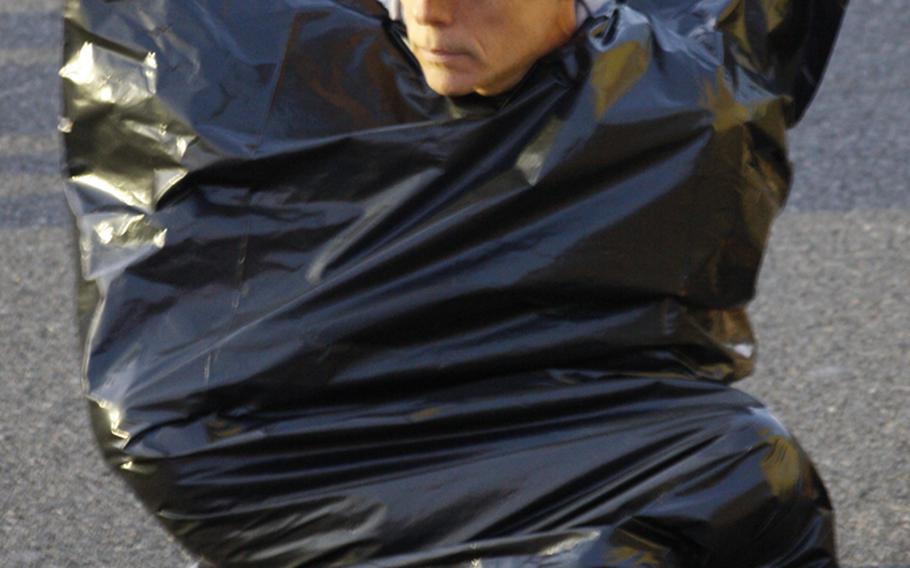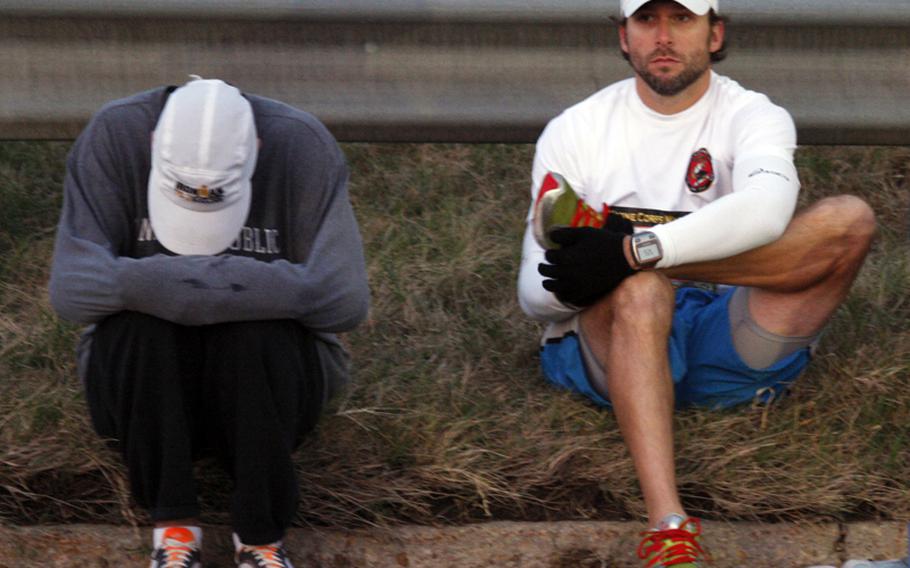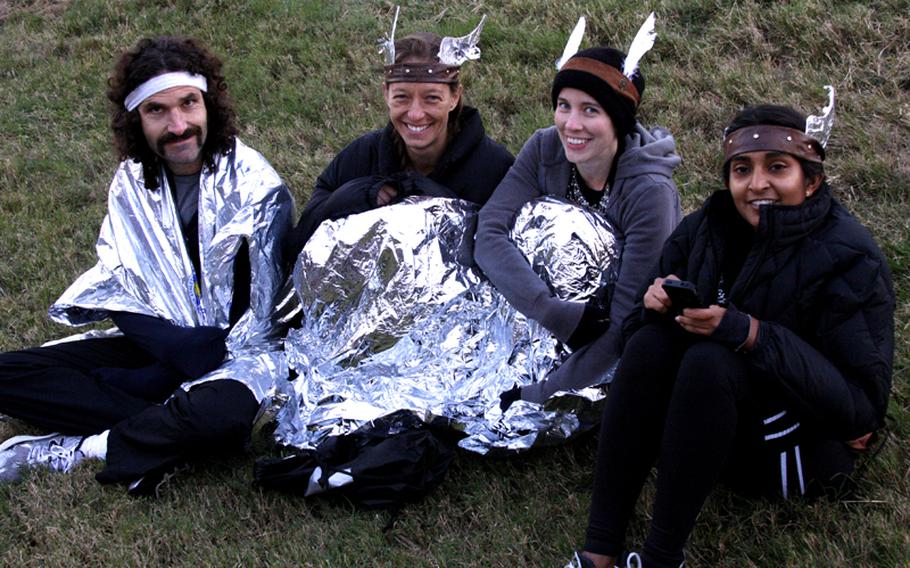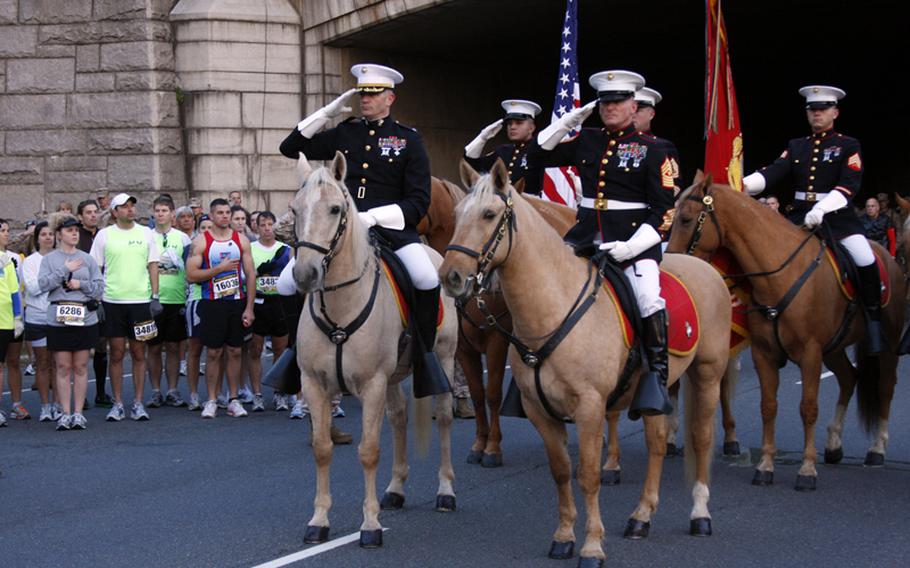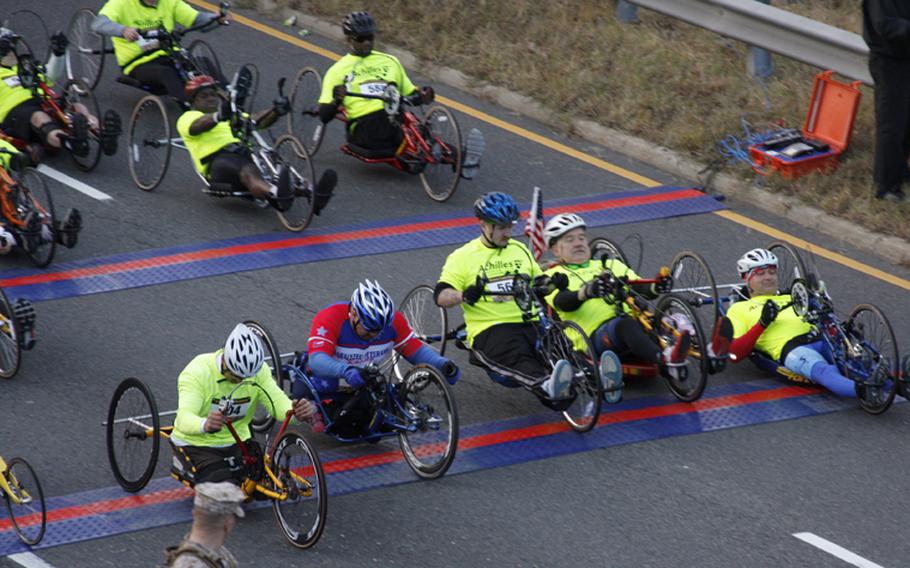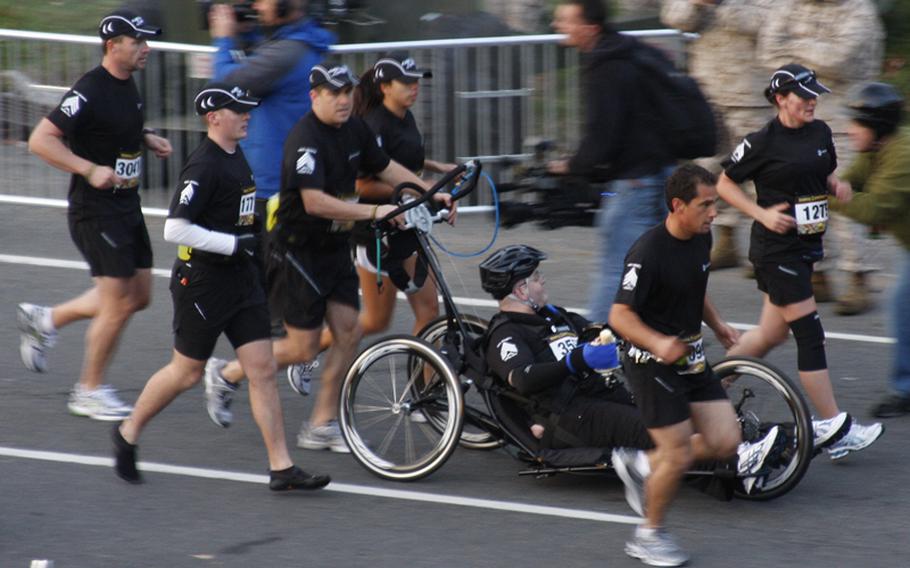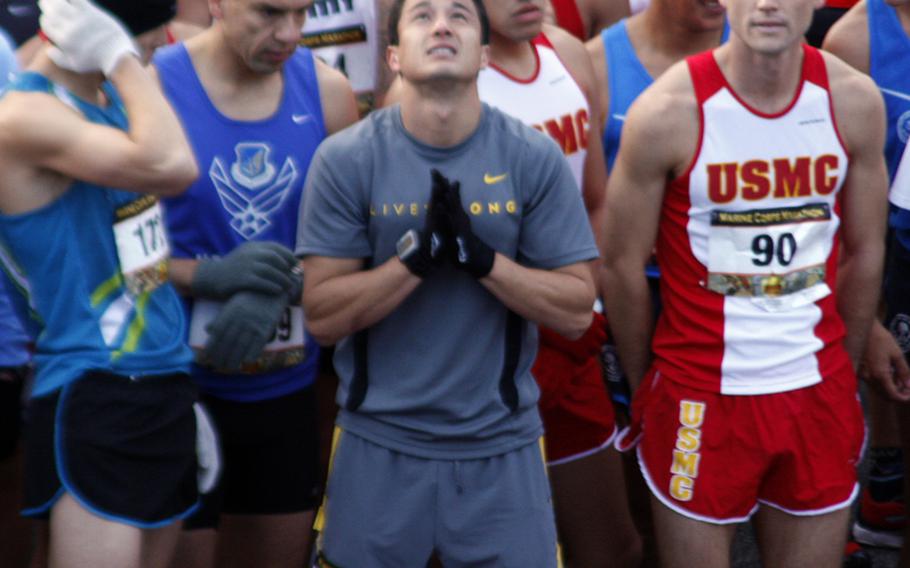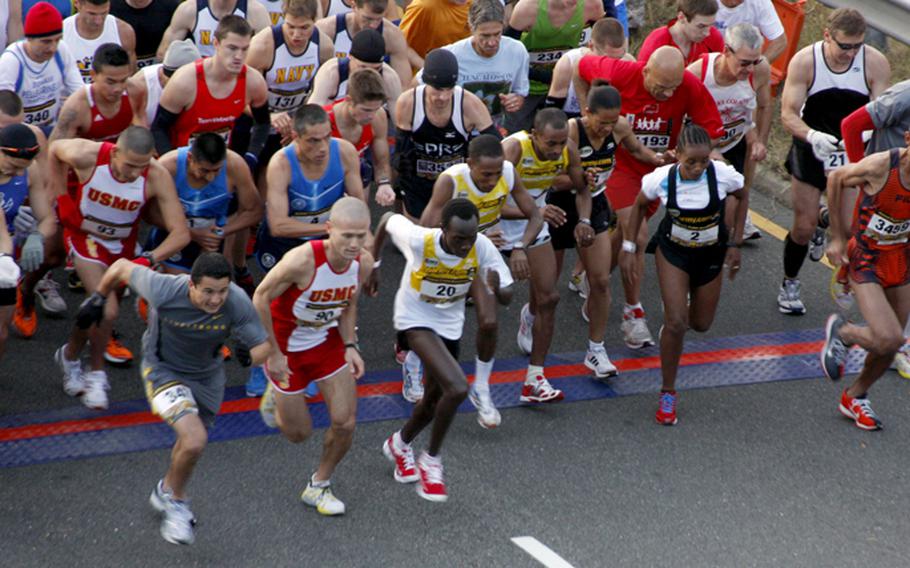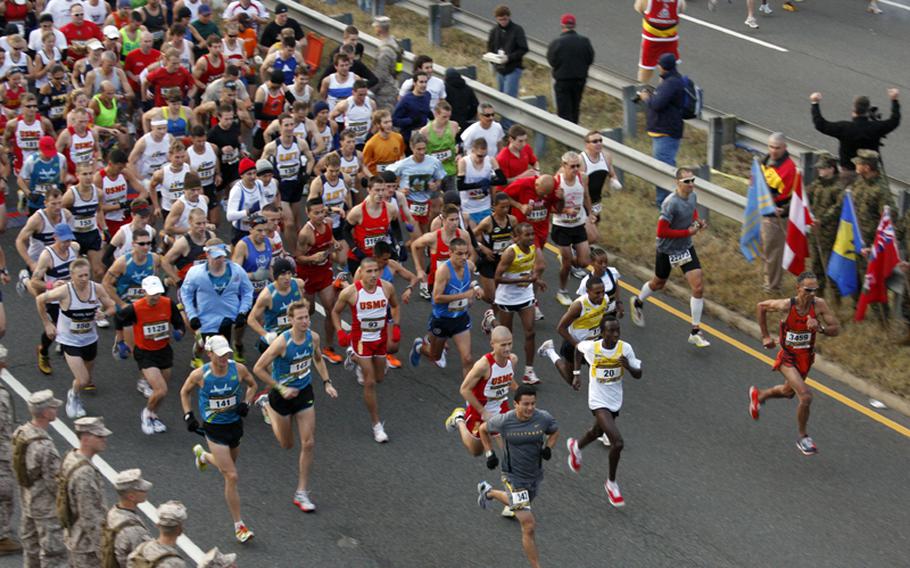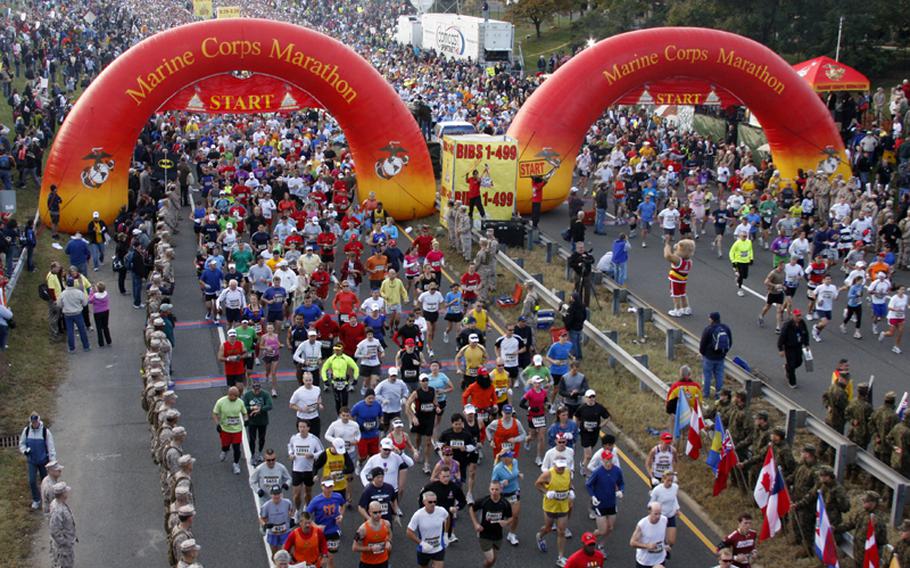 ARLINGTON, Va. — Active-duty servicemembers dominated this year's Marine Corps Marathon, coming in first and third in a race rife with elite runners.
Air Force 2nd Lt. Jacob Bradosky was the first runner to cross the finish line with an unofficial time of 2 hours, 23 minutes and 30 seconds.
"I've been training hard for this race and my goal was to win it," he said a few minutes after crossing the finish line. "I became more confident with each mile and I was just fighting through it at the end, trying to pick it up after the 20-mile mark."
Bradosky said he developed his strategy after listening to runner Ryan Hall on Saturday.
"He said run the first 20 [miles] with your mind and the last 10 [kilometers] all heart, so that's exactly what I tried to do and I think it worked well."
Sunday's marathon was held as the FBI is looking for someone who shot at the Pentagon, the National Museum of the Marine Corps and a Marine Corps recruiting station in Chantilly, Va.
Bradosky said he was not concerned that the shooter might target a runner in Sunday's marathon.
"The security was great and I saw the helicopters flying around and felt very safe the whole time, no concerns whatsoever," he said.
Ronald Kurui came in second place with an unofficial time of 2:23:41, followed by Marine 1st Lt. Sean Barrett, whose unofficial time was 2:24:08.
After Barrett finished the race, he told Marine Corps Commandant Gen. James Amos that he would win the marathon during Amos' tenure as commandant.
"I've got two more years while he's on deck to win it for him," said Barrett, who got back from Iraq this spring and is headed to Afghanistan in January.
Barrett said he had a lot of support from his fellow Marines, "although that means you can't let them down, so you got to keep moving."
Janet Cherobon, the first woman to cross the finish line, found the last two miles excruciating, but she was determined to complete the race.
"When I crossed the finish line, I could not believe [it]; I was very excited about it," said Cherobon, whose unofficial time was 2:42:38.
Runners braved the cold and pre-dawn darkness early Sunday to make their way from the Pentagon to the marathon's start line in Arlington National Cemetery.
It was still frosty after the sun came up, so many were wearing sweat shirts and pants, but Prasad Gerard was shirtless with the hair standing up on his bare chest.
"It'll be warm in a few minutes," said Gerard, who was running the marathon for the 16th time on Sunday.
Alex Ewald brought his bulldog Smedley along to watch the race on Sunday. The dog was shivering, but Ewald said that was because he was nervous with so many people around, not cold.
Like others waiting for the event to begin, Ewald said he was not concerned that the marathon might be targeted by whoever has taken pot shots at the Marine Corps museum and recruiting station.
One California woman, who declined to give her last name, said the shootings were on her mind, but she felt there were a lot of people in place to protect the runners.
"I have confidence in our military," she said.
---
---
---
---