AFNORTH, Black Forest split soccer games on neutral ground
by
Gregory Broome
April 6, 2019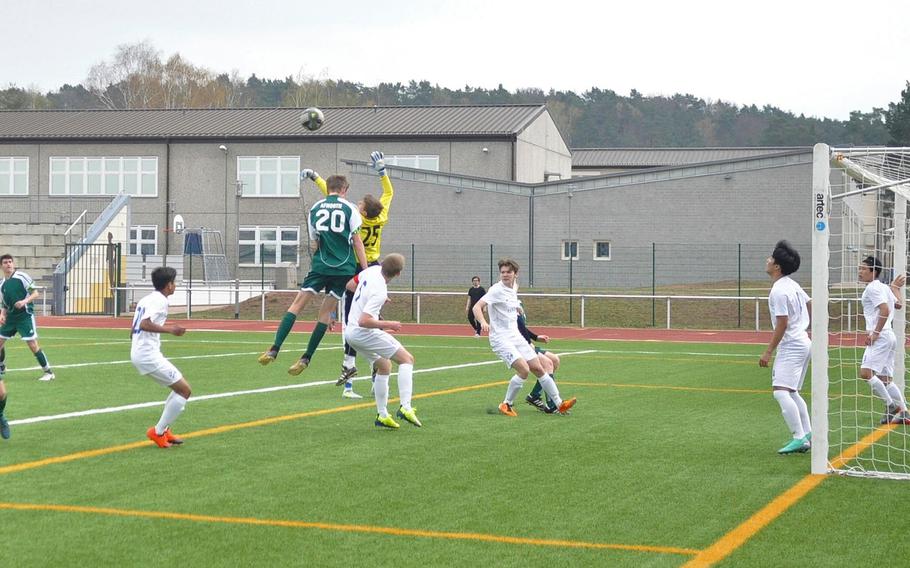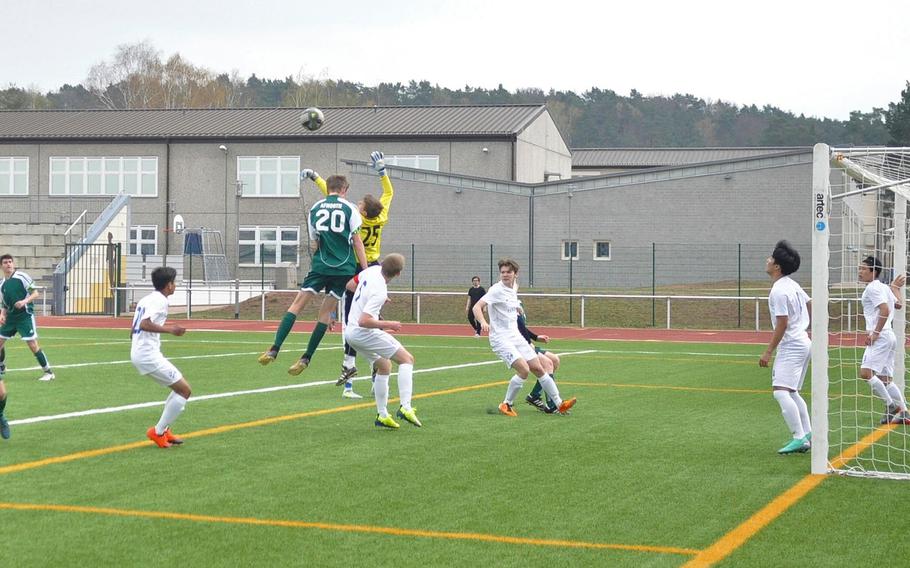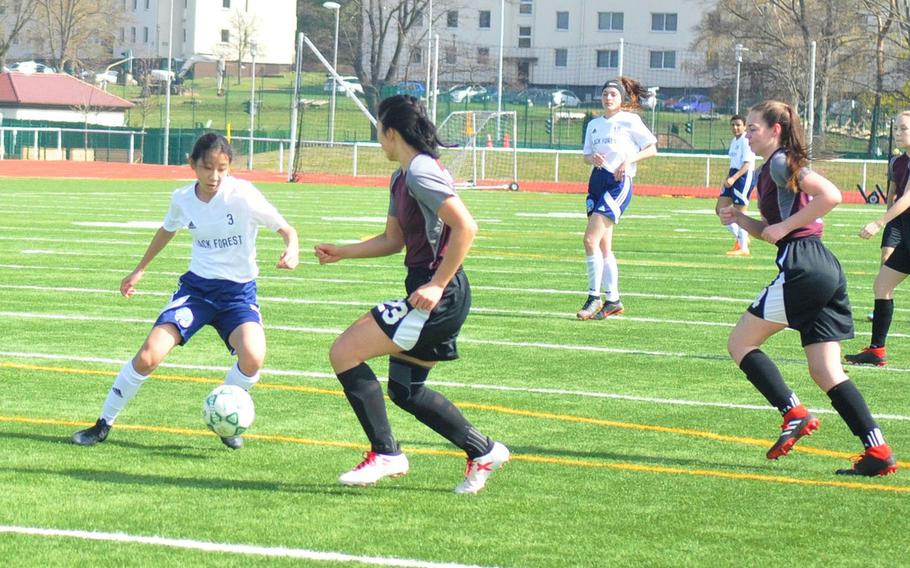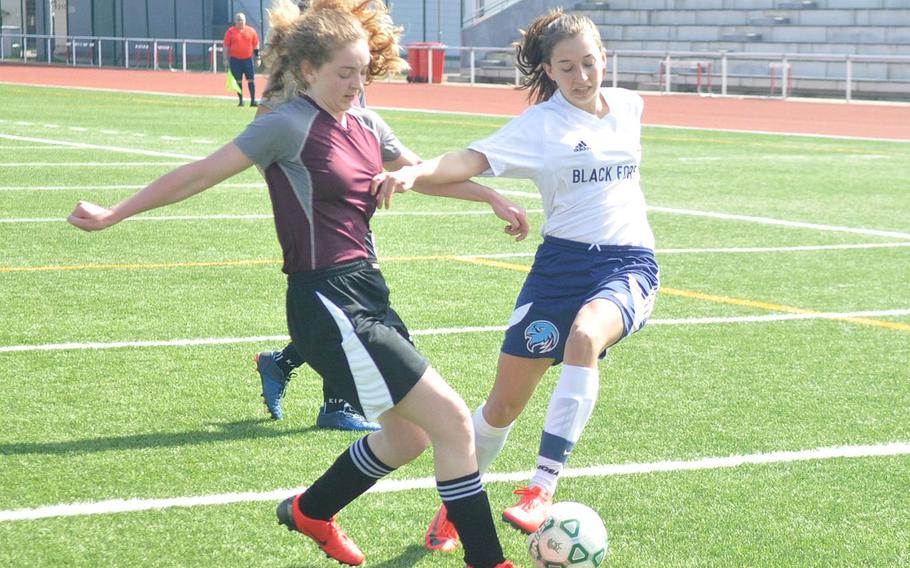 KAISERSLAUTERN, Germany -- An idle soccer field created an opportunity Saturday for DODEA-Europe and two of its international member schools.
The AFNORTH Lions and Black Forest Academy Falcons played a girls and boys doubleheader Saturday at Kaiserslautern High School, taking advantage of a facility left empty by DODEA-Europe's spring break. AFNORTH and BFA follow different schedules than the mainstream DODEA-Europe calendar, leaving both teams looking for a game while most opponents were sidelined.
"With three different spring breaks it's really hard to get people matches," DODEA-Europe athletic director Kathlene Clemmons said.
Saturday's set, and another BFA-AFNORTH pair of games set for May 4 at Wiesbaden, was a solution to that issue. Kaiserslautern is roughly equidistant from BFA's campus in southern Germany and Netherlands-based AFNORTH, offering a manageable trip for each. Furthermore, the matchup is between Division II schools, addressing DODEA-Europe's priority of scheduling matches between opponents who will compete for the same championship in May.
"It's not a long trip for either of them," Clemmons said. "They can roll up Saturday morning, play two matches, go home."
Clemmons stepped in to make the neutral-field matches happen, personally hosting the event in the absence of KHS's usual game-day staff. The scaled-down event lacked the usual ambience of a scoreboard, public address announcer and concession stand. But the spirited play on the field, the exuberant cheers from the small groups of supporters in the stands and weather as pleasant as an early German spring can offer made for a very successful day of soccer, with each school coming away with a victory.
The Lions enjoyed a 3-1 boys victory on the same field where they celebrated their breakthrough championship less than a year earlier.
AFNORTH striker James Barbara dominated the action with his relentless pursuit of the ball and skillful handling of it when he caught up to it. At one point in the first half Barata raced up to a dribbling BFA defender, plucked possession from his frazzled opponent, spun into the clear and lofted a perfectly placed lob over the outstretched arms of the Falcon keeper for his third goal of the afternoon and a 3-0 Lion lead.
"I try to push forward as much as I can," said Barata, who led the Lions to a thrilling Division II championship game win over Marymount last spring.
That was the strategy for the Lions as a whole, and it eventually outclassed a very solid BFA squad that controlled its share of possession and produced several good looks at the goal. Chan Park scored the Falcons' only goal, which was also the only goal of the second half.
"We came out aggressive and just playing as hard as we can because we knew how good they are technically," Barata said.
The BFA girls cruised to a 6-0 shutout win, teeing up shots at will and converting more than enough of them for a blowout victory.
Bianca Liberti and Yewon Park scored three goals apiece for BFA, which calmly and competently ran its offense through and around AFNORTH's active but overmatched defense. Park, a freshman, attributed the Falcons' success to "communication," a promising sign for a team playing its regular-season opener Saturday.
Twitter: @broomestripes