Admirals set for a bounce-back season in revamped D-II
by
Gregory Broome
September 5, 2019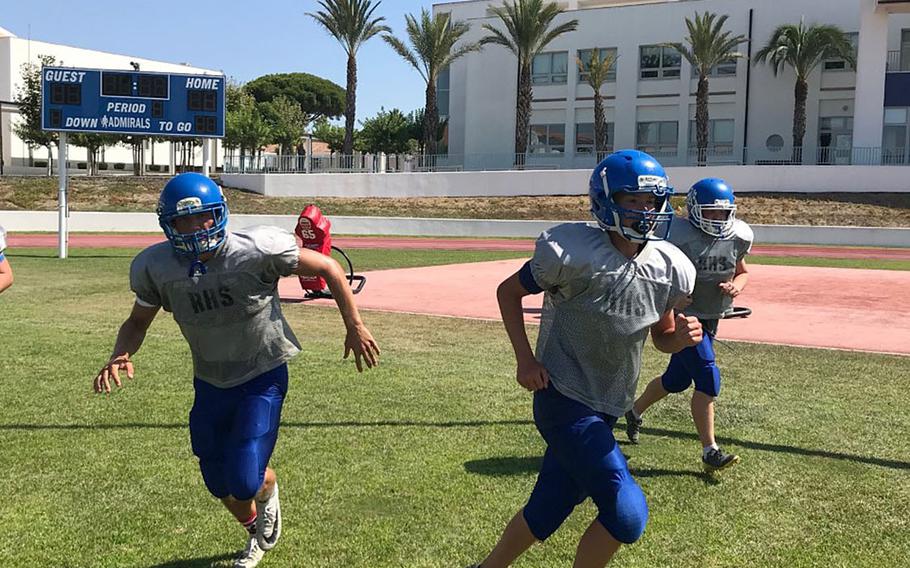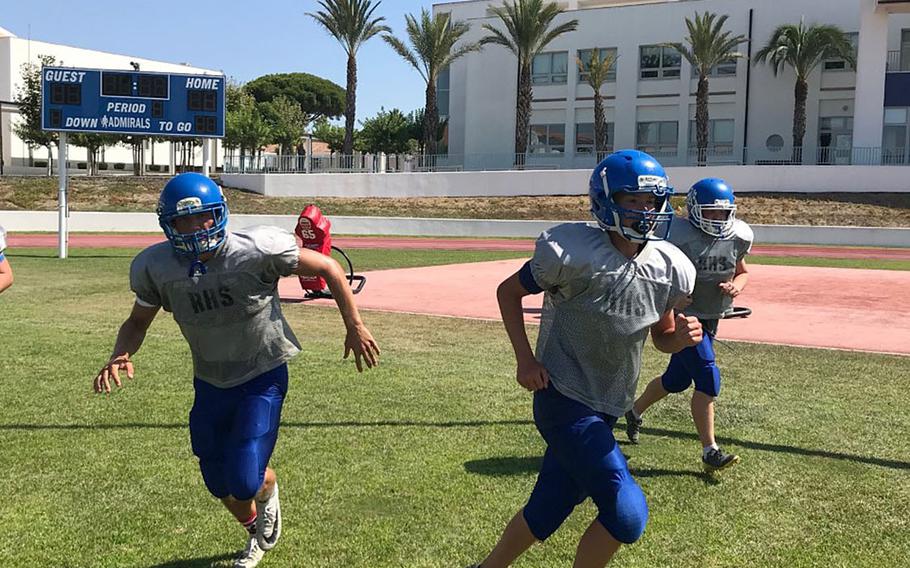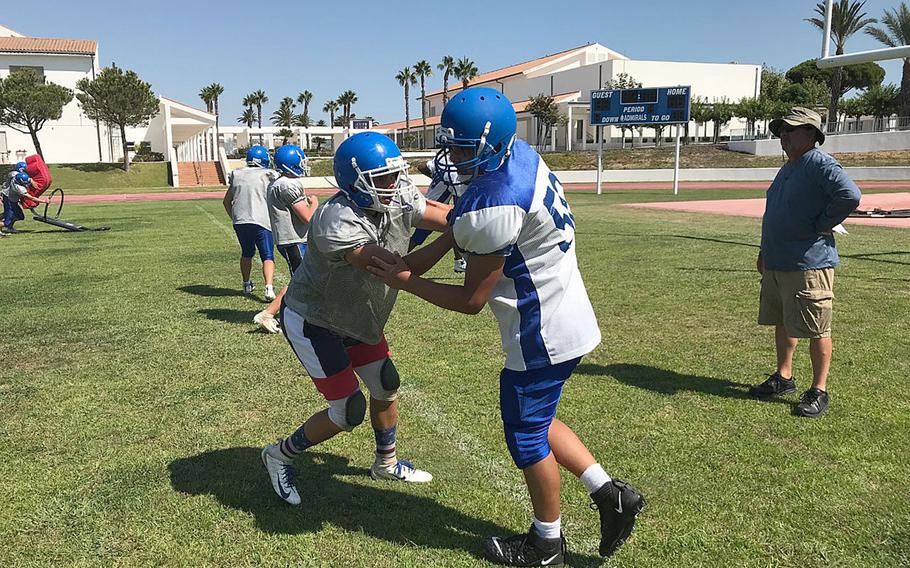 Eighth in a series of DODEA-Europe high school football previews.
The Rota Admirals took a step back from the DODEA-Europe Division II football championship scene last fall. But they don't intend to stay on the fringes for long.
A talented and experienced group of Admirals will relaunch the program's bid for divisional dominance this fall, a year after missing the European title game for the first time in three seasons.
Rota emerged among the Division II elite with a title-game berth in 2015, claimed the championship in 2016, and reached the final again in 2017 before its 2018 season went awry. The Admirals plan on making last season an outlier.
"Last year our season was beset by injuries," Rota coach Luke Spencer said. "Our team is hungry to get back into the playoff discussion."
Spencer has 15 returnees, close to half of the squad's 34 players, as a foundation for renewed success, and said that group has "worked exceptionally hard" to restart Rota's stalled momentum. A seat on the sidelines for last year's playoff round didn't change the team's annual aspirations.
"We have high expectations as a group," Spencer said.
The team certainly has the talent to live up to those expectations. Senior Ray Reyes is a game-changing presence as a quarterback and wide receiver on offense and a defensive back on the other side, while a pair of two-way linemen, senior Alex Bozwell and junior Charlie Everhart, give the Admirals an edge in the trenches.
Rota won't have to wait long to find out where it stands. The Admirals open their season Saturday by hosting the reigning champion Aviano Saints.
broome.gregory@stripes.com Twitter: @broomestripes