Boys basketball Player of year
Adams' transfer helped push Zama to top
---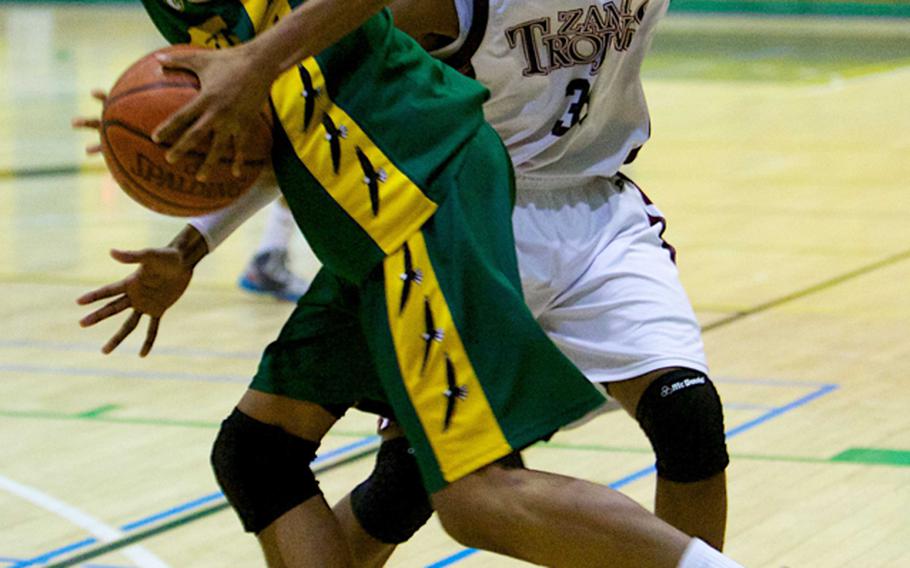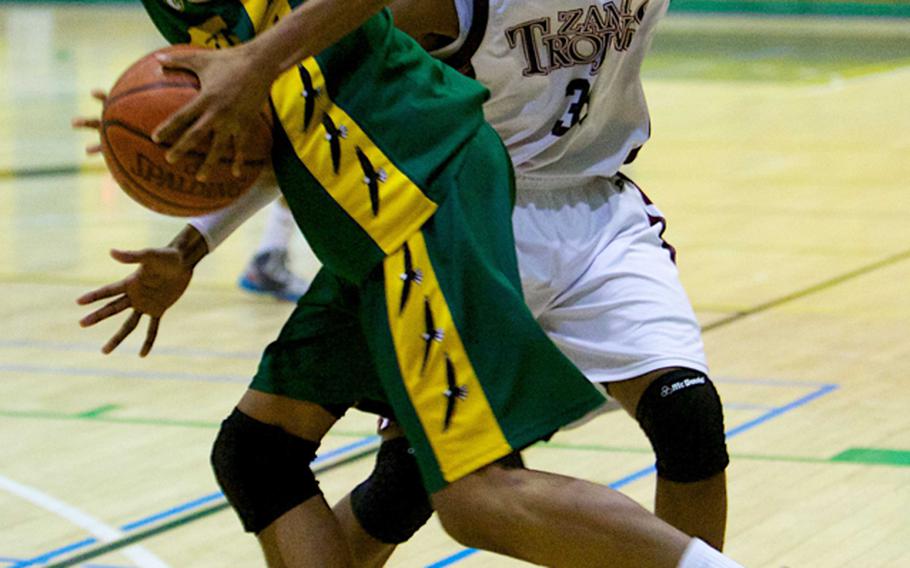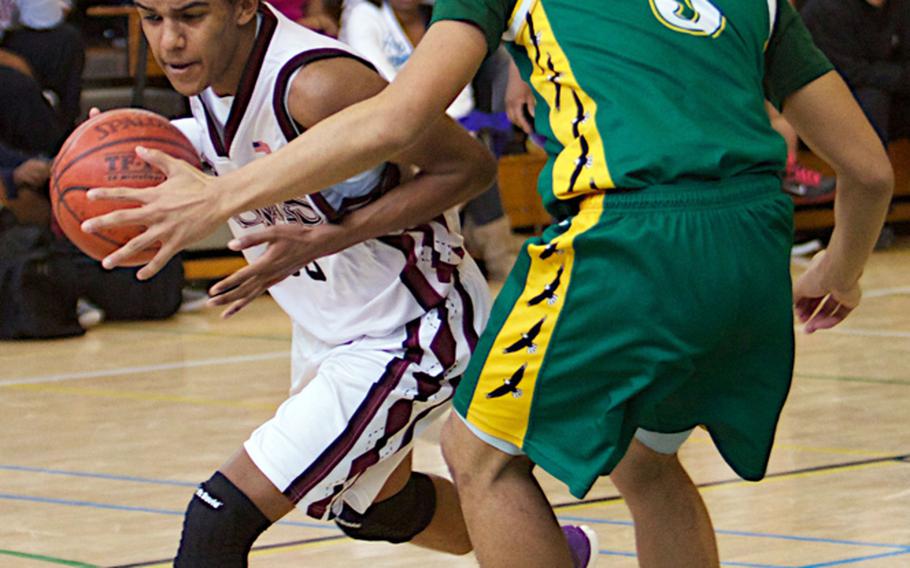 A major worry that nagged Parish Jones heading into the 2012-13 season was how he would replace the scoring and rebounding of departed Zama American star Mike Duncan.
Turned out, those fears were unfounded. Sophomore swingman Andrae Adams transferred from American School In Japan and was immediately inserted into the lineup.
Adams averaged 15 points and 9.5 rebounds per game, but more than that provided playmaking and finishing spark, Jones said. All were major contributing factors to the Trojans' 22-5 record, including an in-season 15-game winning streak and the school's first Far East Tournament title since 1963.
"He made a big difference," said Jones, the team's second-year coach, a week after his Trojans vanquished St. Paul Christian of Guam 28-25 in the D-II Tournament final at Camp Zama's Yano Fitness & Sports Center.
For his efforts, Adams has been named Stars and Stripes Pacific high school boys basketball Player of the Year.
Adams made a huge difference, Jones said, when it came to finding somebody to replace Duncan and complement the returning Trojans, among them multi-skilled David Coleman and RayVaughn King and perimeter specialist Yoshinobu Nicolas.
Duncan "was that guy last year," Jones said. "We needed somebody to come in and create and make something happen. He (Adams) was the last piece of the puzzle."
Zama got off to a slow start at 2-3, but after falling at Robert D. Edgren in December, the Trojans reeled off 15 straight wins, the school's best run since opening the 2006-07 season 34-0. Their 22-5 record was a 7½-game improvement over the team's 17-15 ledger of 2011-12.
Adams injured a thumb in Zama's 70-53 upset loss Feb. 9 at Edgren in the DODDS Japan Tournament final and missed the Trojans' 68-45 defeat vs. ASIJ at Mustang Valley four days later.
That turned out to be Zama's last stumble before going unbeaten and winning the Far East D-II Tournament on Feb. 20 – the first D-II title in school history, the school's second Far East Basketball title in history and the fifth D-II championship won by the Trojans this school year.
Through it all, Adams "was that quiet guy" who would get a "key rebound, a big basket or a three-point goal the old-fashioned way when things were slowing down, when we needed a spark, when somebody went into a slump," Jones said.
In short, the Mustangs' loss was the Trojans' gain. "I'm so glad he came to Zama," Jones said.
All-Far East team Andrae Adams, Zama American Grant Robinson, Morrison Academy Sheik Carino, St. Paul Christian Henry Wallrapp, American School In Japan Jalen Creer-Amos, Kadena
---
---
---
---