A year to remember for Seoul American
---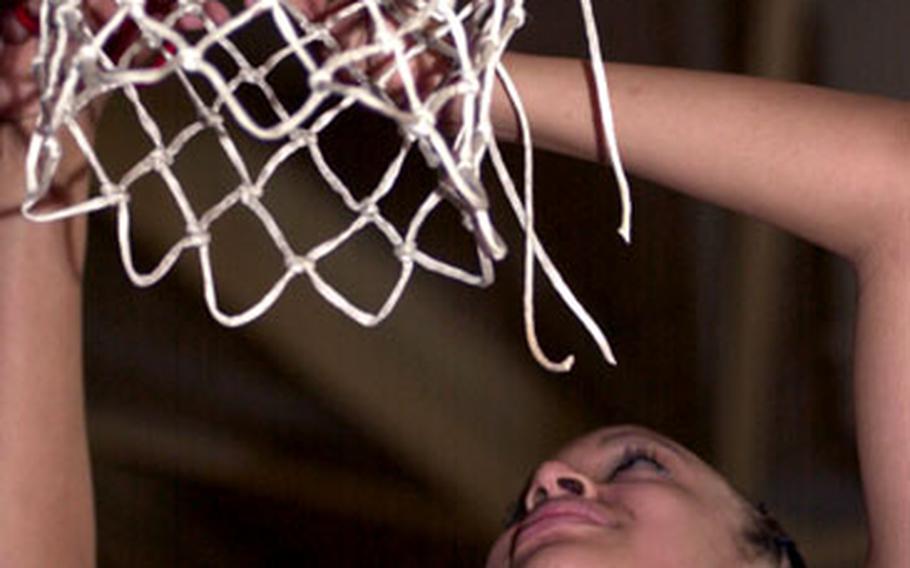 YONGSAN GARRISON, South Korea — "Psst! … Hey, buddy! Got a spare trophy case?"
That might be an appropriate question for Seoul American High School athletics officials, given this year's trophy spree: three Far East tournament championships — tennis and cross country (Clark Bean's first title in more than 20 years of coaching) in the fall and, Saturday, the girls Class AA basketball title on the Falcons' home court.
And then there's the second-place finishes in football and boys basketball.
"It's been a great year so far," said Donald Hedgpath, who presides over a Falcons program that had just one Far East title before his arrival in 1991 but since has raked in seven — six in the past three years.
Heady times for a program that dominated the Korean-American Interscholastic Activities Conference since its 1973 formation but had little Far East success. Until 2003, the boys and girls basketball teams had just one title each, and cross country boasted only an individual champion.
But after the Falcons defeated Kadena 60-49 in Saturday's girls Class AA final, basketball coach Charlotte Hicks said, "We're not just a KAIAC power. We're a Far East power now."
Hicks, in her 20th season, owns 14 straight KAIAC regular-season championships and, now, two straight Far East crowns.
There's always been talent, according to coaches, but the Falcons couldn't get over the hump. Once they did, the coaches say, a winning tradition builds on itself.
"In the last few years, the light's gone on … and everybody's doing well across the board," wrestling and football coach Julian Harden said.
Winning "does create a desire," said boys basketball coach Steve Boyd. "We've succeeded, now [other teams] want to succeed. It's a competition between the sports here but in a positive way."
Said senior boys basketball guard Jamaal Mohn: "Wherever we go … we're the program to beat."
Carrying the guidon recently have been the basketball teams. The boys captured championships in 2003 and '04; the girls, the past two years.
Mohn and Boyd cited one 2003 boys tournament game as the catalyst: when Seoul American beat Morrison Christian Academy of Taiwan 68-65 on a buzzer-beating half-court three-point shot.
Said Boyd: "The kids said after that game, 'Wow, we can really do something here.'"
Added Mohn, "That first title gave us the competitive drive to come back and win another and everybody caught the fever."
"The kids have taken to what the coaches believe," said Denny Hilgar, the dean of Far East volleyball coaches in his 26th year. "We have a good coaching staff, a good group of people. They have the kids' interest and well-being at the forefront."
Said Harden, who came to Yongsan in 1992, "Other teams in the Pacific may have more talent but the kids here have figured out that hard work, dedication and sacrifice are the foundation for winning and are their own reward. And they can take that with them the rest of their lives."
For instance, junior David Smalls said the championship game losses in basketball (to Yokota on Saturday) and in football (to Kubasaki in November) have him excited about his senior year already.
"There's a big fire in my belly," Smalls said. "To be that close and not get it motivates me."
Avenging those defeats could keep the title run going long after he and his teammates depart, Smalls said.
"If we work together, we can keep this up as long as we want," he said.
---
---
---
---