Cross country preview
A few title favorites return, but team races appear wide open
---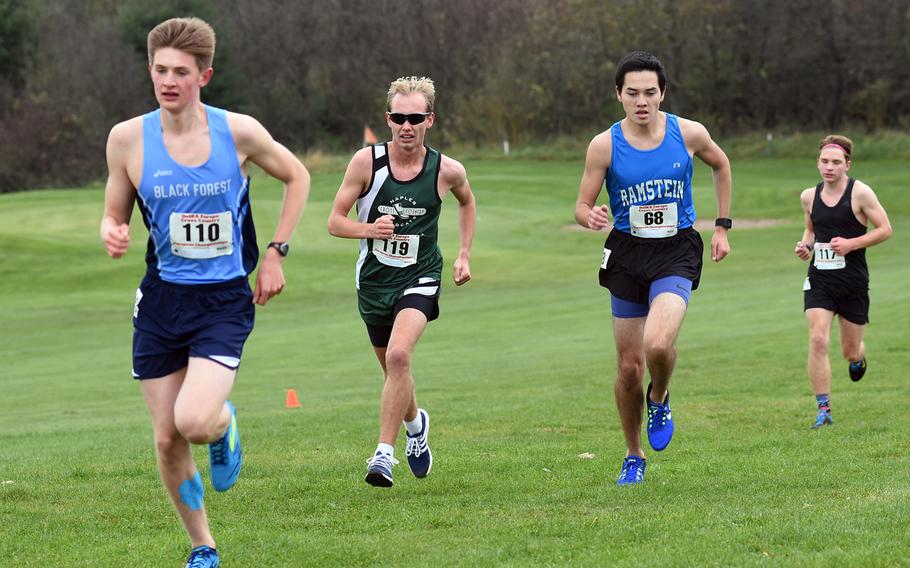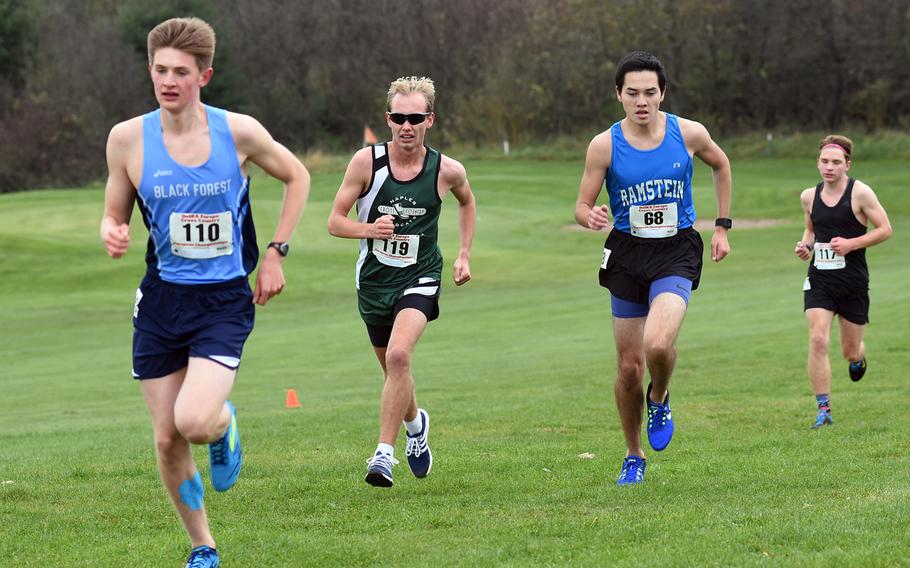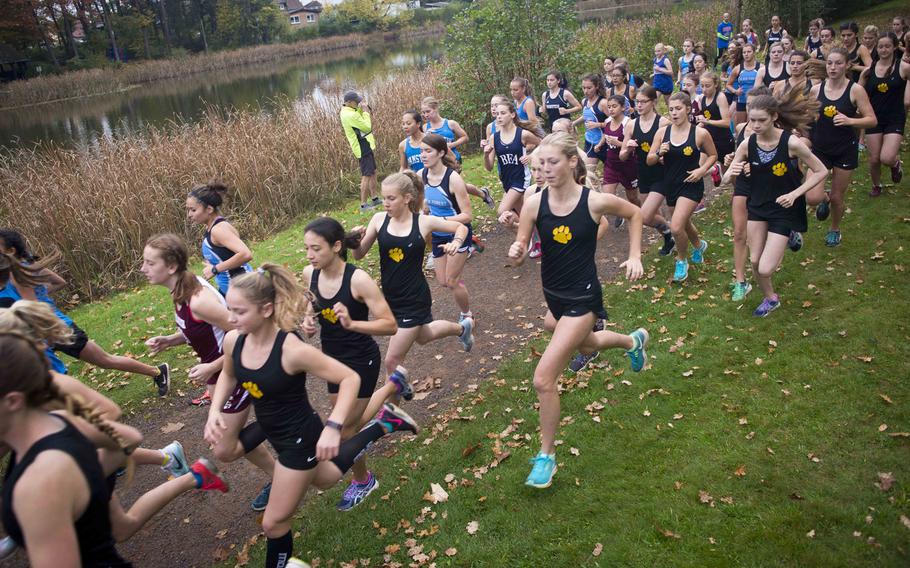 DODEA-Europe's large-school cross country programs will throw healthy numbers of runners into competition this fall, hoping to claim enough high finishes to collect regular-season meet victories and, perhaps, a European team championship.
But they'll have more than each other to contend with.
Several standouts from international schools and smaller DODEA-Europe programs are strong candidates to run away with DODEA-Europe's individual titles when the European finals take place Oct. 27 at Baumholder, Germany. Preparations for that defining event ramp up Saturday as the DODEA-Europe regular season opens with five scheduled meets.
Boys Mac Roberts of Black Forest Academy is back to defend his title this fall, headlining a Falcons squad that is the reigning Division II European team champion. Roberts claimed his crown last fall with a time of 16 minutes, 48 seconds, setting a high bar both for his own repeat bid and his many pursuers.
While Roberts is a favorite to repeat, the Division I team race is less clear.
Reigning champion Ramstein lost considerable talent from a year ago, most notably runner-up Jose Serrano. But the Royals return fourth-place finisher Dashiell Rodgers and eight-place finisher Denver Dalpais to lead their title defense while adding the services of 13th-place finisher Conner Mackie, a transfer from archrival Kaiserslautern.
Regardless, the Raiders will make their move on Ramstein behind a deep roster of strong performers, including 2017 sixth-place finisher Joseph Purvis. He's one of four returning Kaiserslautern runners to crack last year's European top 20, and that experienced core could make the math work in the Raiders' favor in the season's decisive meet.
Stuttgart, Naples and Lakenheath rounded out the Division I top five in 2017, and each will be heard from again this fall as the large-school race sorts itself out.
Among small schools, Baumholder returns four of its top five runners from a squad that finished second to annual powerhouse Hohenfels in last year's Division III team competition. Senior Jesse Espinoza leads the Bucs' efforts at knocking off the Tigers.
Girls St. John's International School has come to dominate the girls' side of DODEA-Europe cross country in recent seasons, primarily behind the efforts of three-time European individual champion Kayla Smith. While Smith has moved on to the next phase of her career, her alma mater has plenty of potential champions lined up to take her place.
The rising St. John's hopefuls will vie with several returning top finishers for the vacant solo title.
Perennial contender Holly Moser of SHAPE is back for another shot at the crown after finishing third last fall. She'll lead the Spartans' efforts at ousting reigning champion Stuttgart from the top team spot after finishing second to the Panthers a year ago.
Supplanting Stuttgart won't be easy, however, as the Panthers return fourth-place finisher McKinley Fielding and seventh-place finisher Tatiana Smith for a title defense.
Black Forest, meanwhile, has a chance at an individual sweep with 2017 fifth-place finisher Bianca Liberti back on the course.
Twitter: @broomestripes
---
---
---
---