Cross country preview
A few new faces, but contenders remain strong
---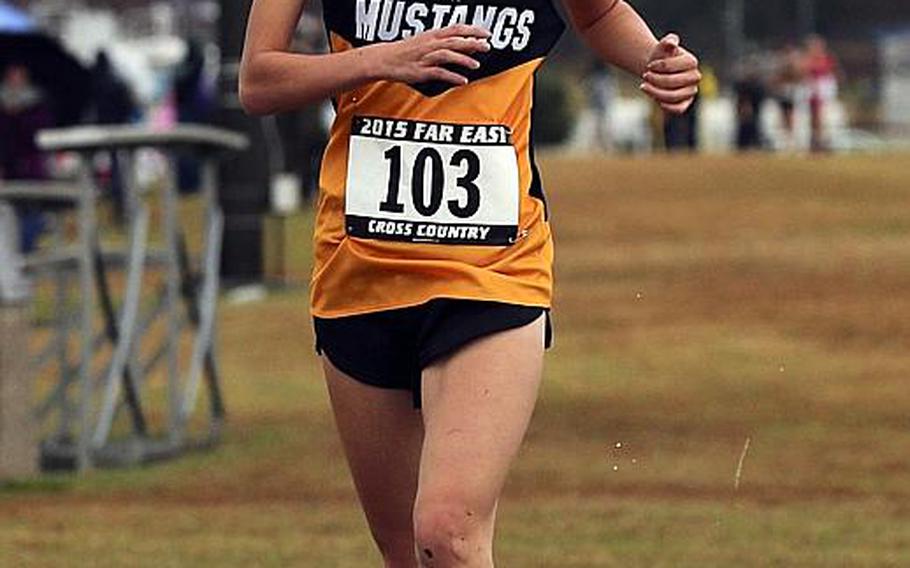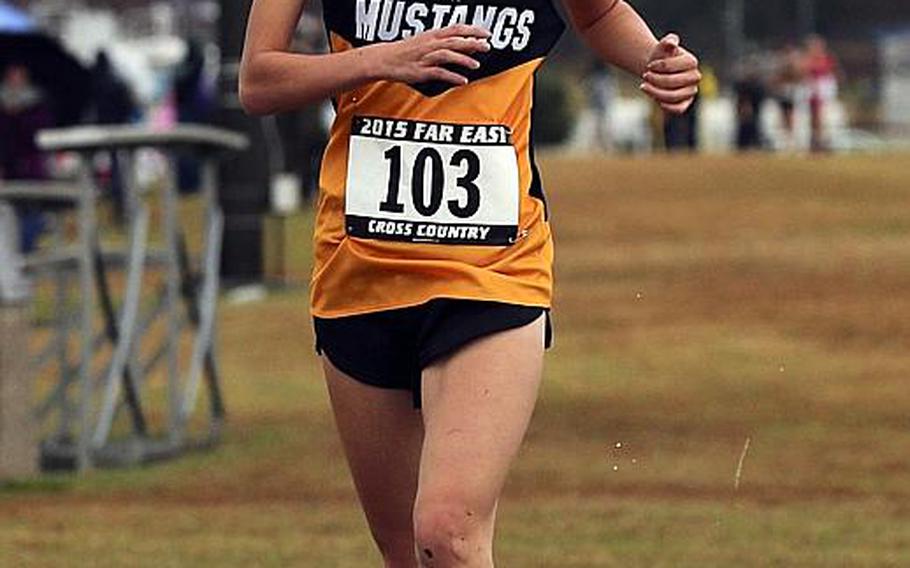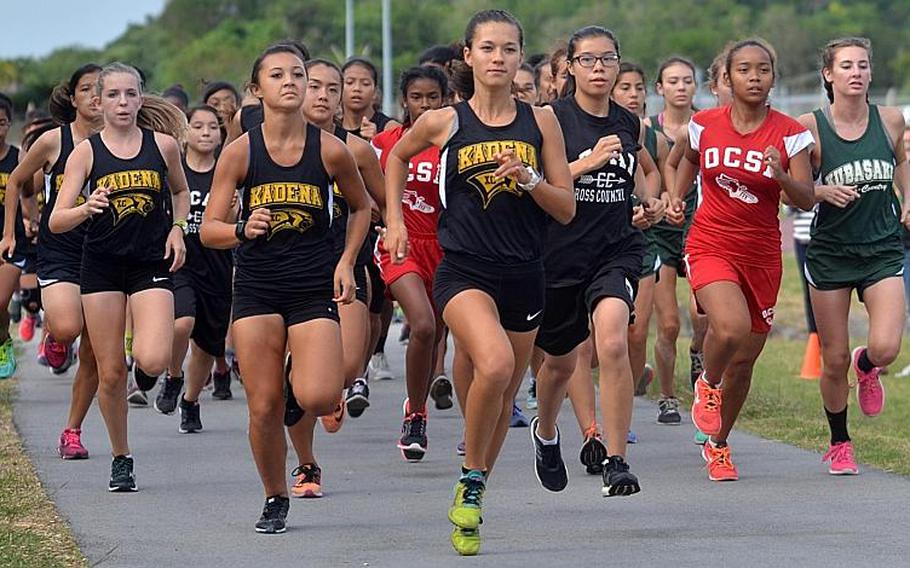 TOKYO – The Kadena cross country team's goals haven't changed just because there's a new coaching staff for the first time in 13 years.
Maureen Taylor takes over as head coach, assisted by Ben Switzer, with longtime mentor Tom McKinney having ascended to the post of DODEA-Pacific athletics coordinator.
Many faces responsible for the Panthers' Far East Division I runners-up finish remain the same.
District champion and D-I girls runner-up Wren Renquist returns as senior team captain.
She's joined by the entire Panthers girls unit that ran at Far East. Renquist and fellow senior Sierra Fitzgerald finished in the top 10.
So, too, did three of the five boys top-10 finishers, seniors Alex Burrell, Junta Callahan and Aziel Rubero.
"We've been training hard throughout the summer and I'm excited to see how we do," Renquist said Thursday, six days before the Panthers' first meet Sept. 14 at Okinawa Christian in Yomitan.
Though an individual discipline, cross country teams in the Pacific tend to push each other during workouts and races.
This year's Kadena team, Renquist says, mirrors the one in 2013. That year, she ran as a freshman for a Panthers team that won everything there was to win.
"Our team has great chemistry this year," Renquist said. "And this year with our new coach and a new program, I'm very excited."
Taylor's and Switzer's program differs some from the one McKinney piloted to six overall Far East team banners, with seven of his runners capturing individual titles from 2003 to 2015.
McKinney tended to stage hard workouts every day, Renquist said, while Taylor and Switzer have mixed hard days and some easier days.
"All three coaches are very knowledgeable, and we're very lucky to have had such a diverse and experienced group of coaches," Renquist said.
While Kadena hopes to push two-time defending D-I overall champion American School In Japan, Yokota is hopeful of retaining its boys Division II championship and bettering its girls and overall runner-up finishes, even with last year's boys champion Daniel Galvin now running at Iona.
Panthers coach Dan Galvin calls his boys team rebuilding, but with a gaggle of up-and-coming freshmen such as Jeff Ferrand and Mickey Galvin. Senior Danny Cordoba took third in Far East D-II last year.
On the girls side, senior Taylor Peche is returning from a knee injury and is looking strong, Galvin said. Sophomore Alyssa Garza transfers in from Louisiana and sophomore Ai Robbins returns. "It's a small girls team, but they're all pretty good."
Far East features just one returning champion. But Lisa Watanuki, an ASIJ senior, won everything: the Kanto Plain finals, the Asia-Pacific Invitational on Guam and the Far East D-I crown.
Watanuki says she's optimistic, yet realistic about her chances.
"It is worrying," she said of a defending champion's pressure. "Anybody can get better, anybody can come in over the summer. There are endless possibilities."
But rather than focusing on that, Watanuki says she's hoping to beat her personal bests – "I would like that more than anything in my senior year," she said – and helping the Mustangs to a D-I three-peat.
"It shows our collaboration, our teamwork," Watanuki said. "The banners represent what the team has achieved."
Twitter: @ornauer_stripes
---
---
---
---