Boys tennis Athlete of Year
A bit more patience made difference for Stavropoulos
by
Gregory Broome
November 21, 2012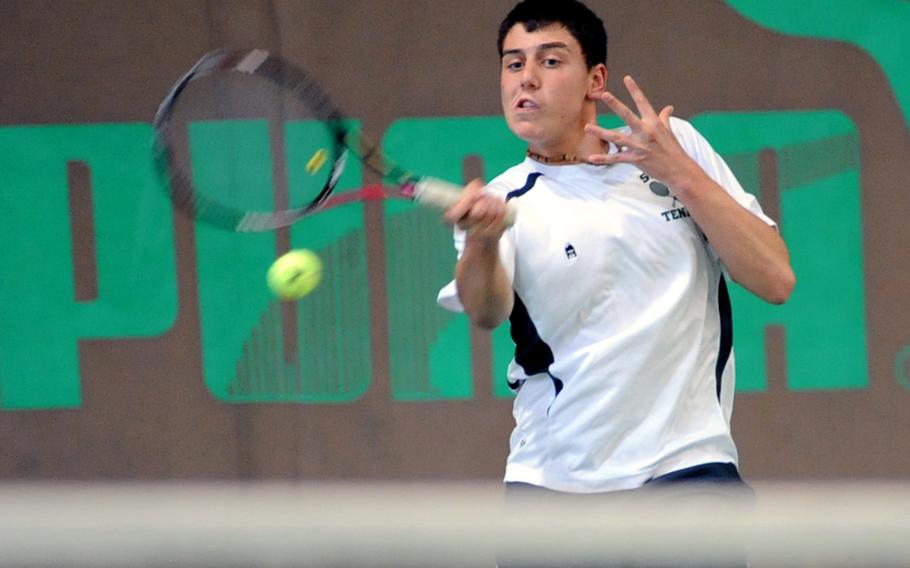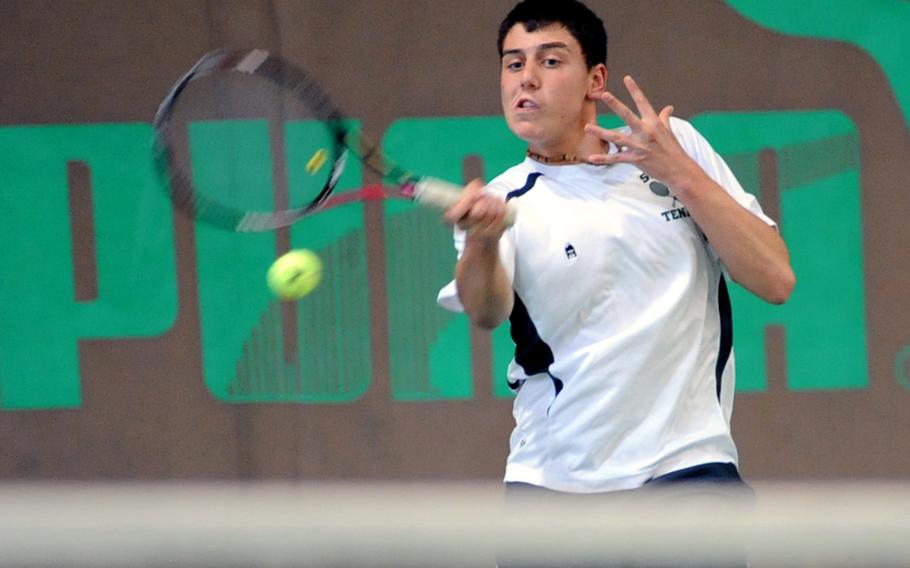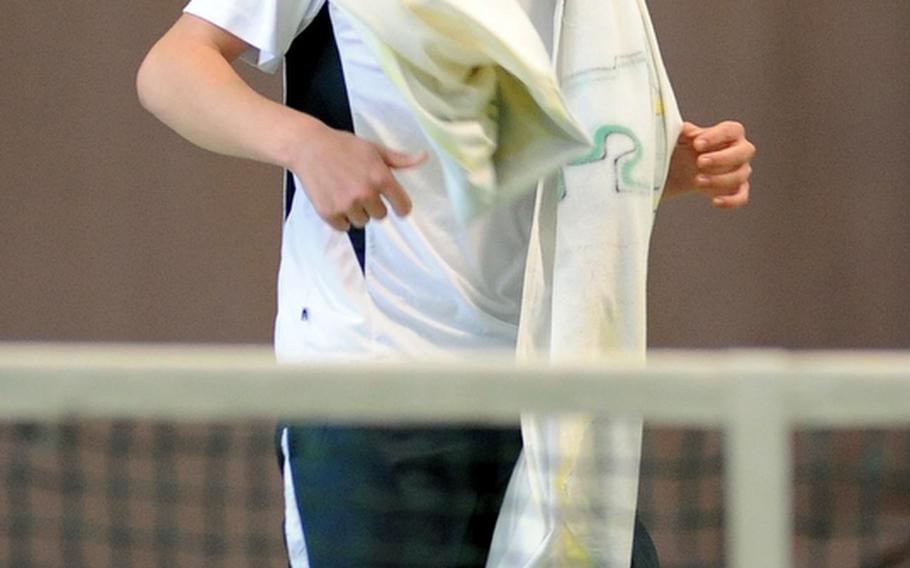 Dimitris Stavropoulos has a lot of positive traits as a tennis player.
Patience is not among them.
"I don't like long rallies," the SHAPE sophomore said. "So I try to finish the point earlier."
That strategy works just fine against most opponents. But at the highest levels of DODDS-Europe competition, a subtler approach is required. Stavropoulos encountered such a match at the European championships last month at Wiesbaden.
His normally reliable serve began to desert him and he found himself down a set to Ajdin Tahirovic, the top-seeded two-time defending champion from Patch. The seasoned champion wore down Stavropoulos, threatening to break the challenger's will along with his serve.
It was then, Stavropoulos described, that he found "the psychology of a comeback."
"I felt that here I am, and I can do this," he said. "I never gave up."
With renewed focus, Stavropoulos tapped into the lessons learned from the previous year's disappointing loss to Tahirovic. SHAPE coach Samuel Ochinang recalled what went wrong in that failed championship bid, and made sure it didn't happen again.
"The first thing that I saw in him, he was more patient this time," Ochinang said. "Last year he tried to finish the point as short as he could. That forced him to make errors."
Stavropoulos can be intense on the court, Ochinang said. And while that's not an inherently bad thing for a tennis player, it does have destructive potential.
"I had to encourage him to focus all the time," Ochinang said. "To avoid little things that could normally distract him from playing a good point.
"Concentrate and focus and you should be OK."
That message reached Stavropoulos clearly and the young ace put it into action.
"I was trying to be more aggressive," he said. "I played more at the net."
The adjustments translated to a three-set victory for the second-seeded Stavropoulos. As a result, the rising SHAPE star is the Stars and Stripes boys tennis Athlete of the Year.
The effort to expand Stavropoulos' on-court attention span is ongoing. The long points still don't appeal to him.
"You get tired, and I prefer to play a game without being tired." he said. "I think I need to be more patient."