3rd MLG repeats as Far East regional softball champion
by
Dave Ornauer
August 12, 2011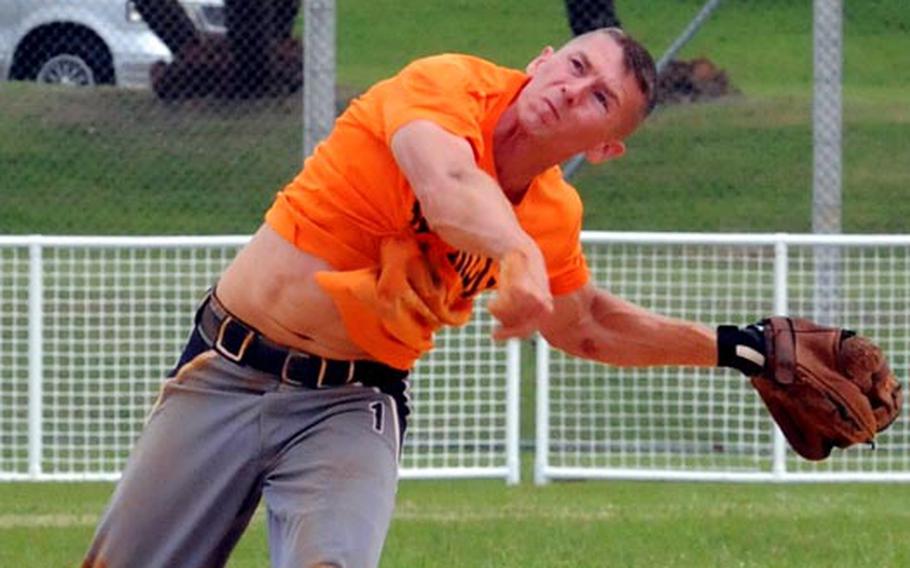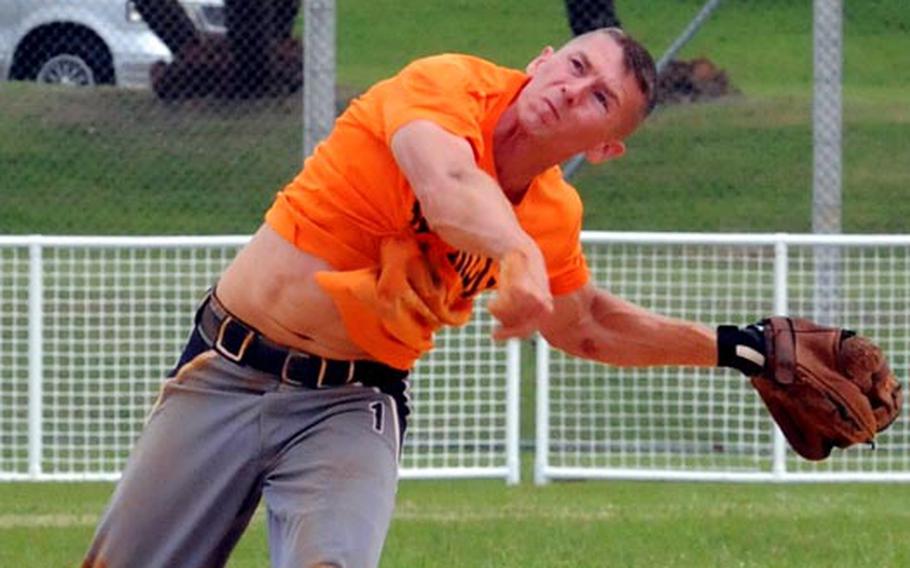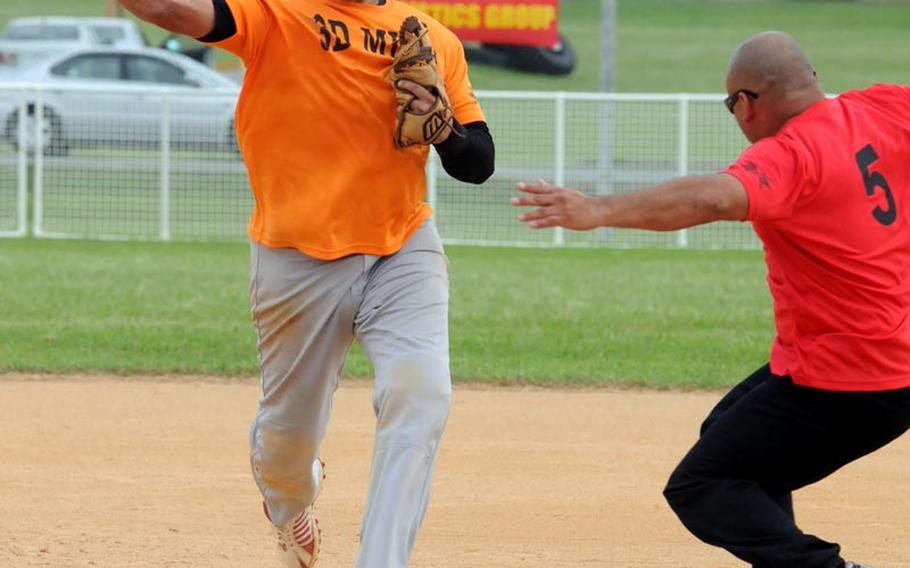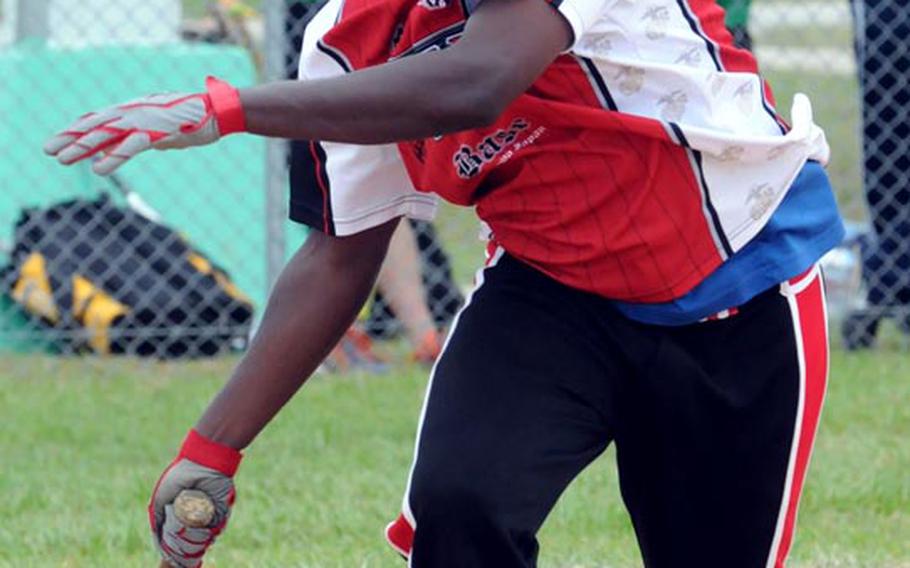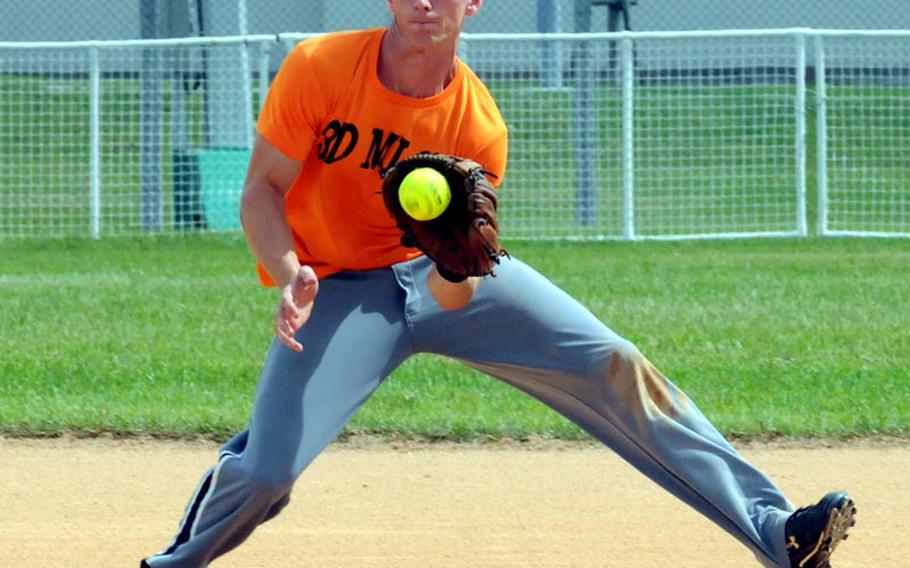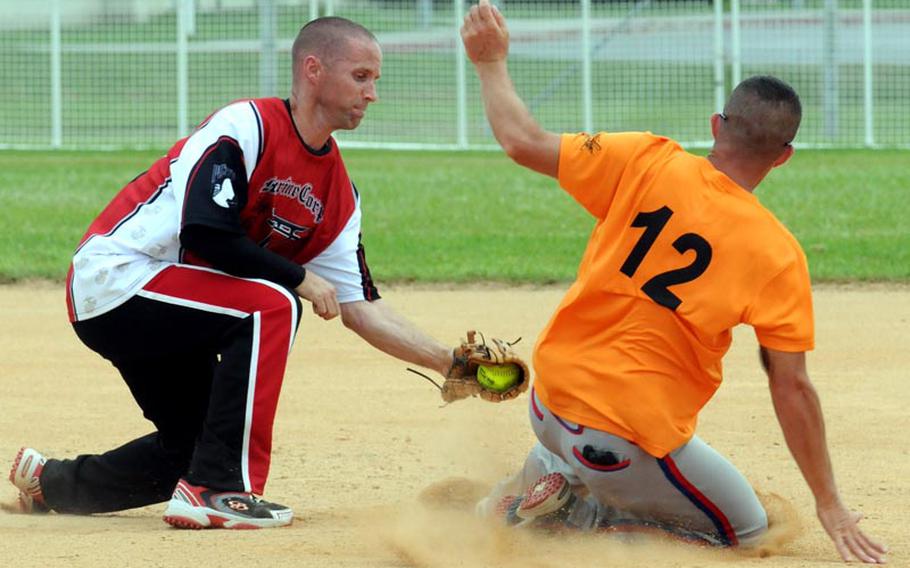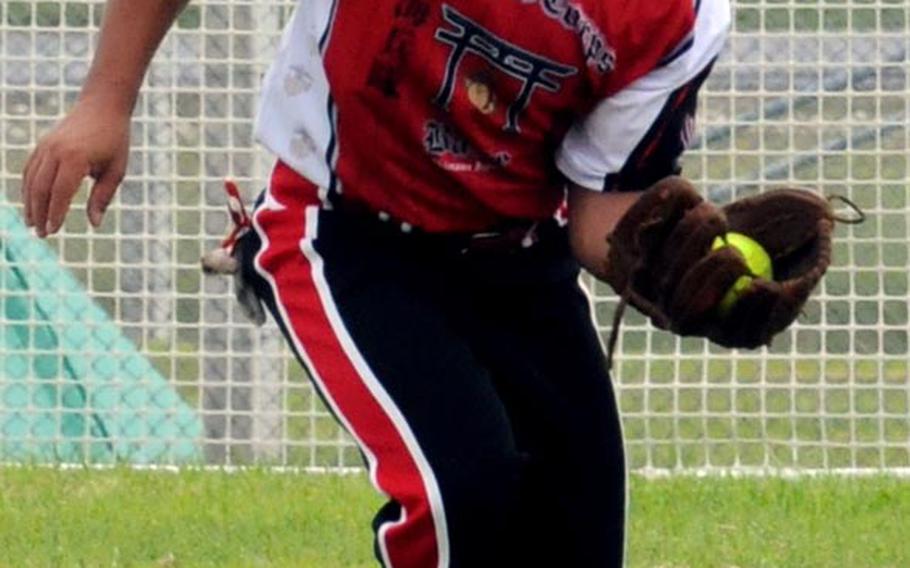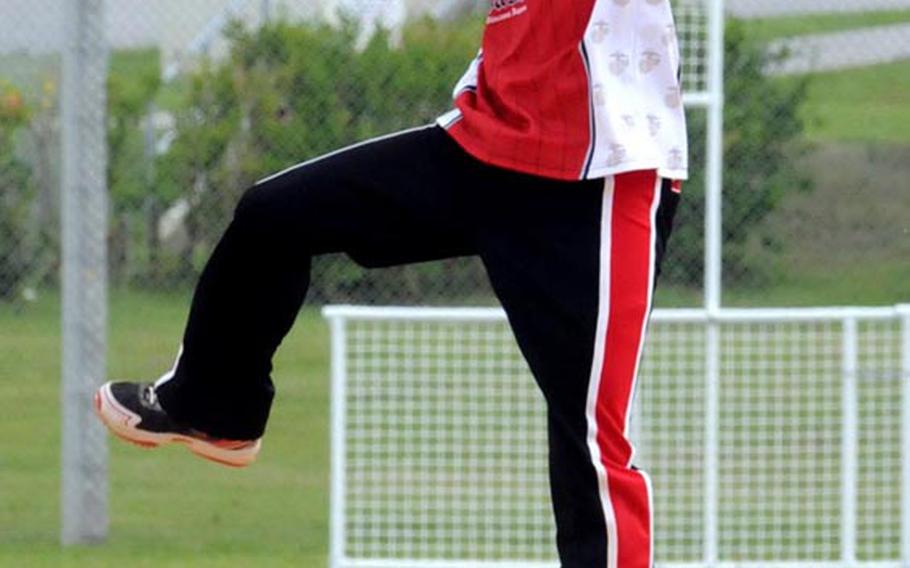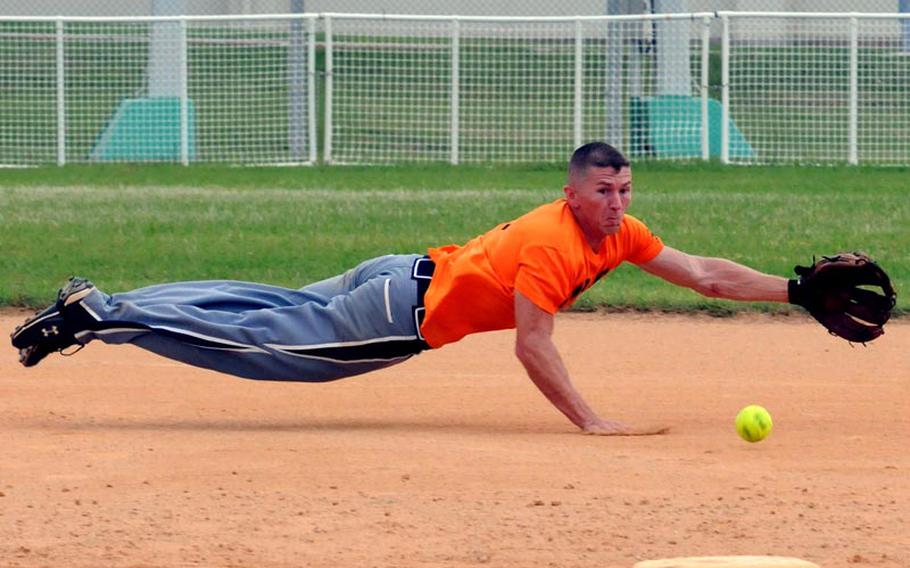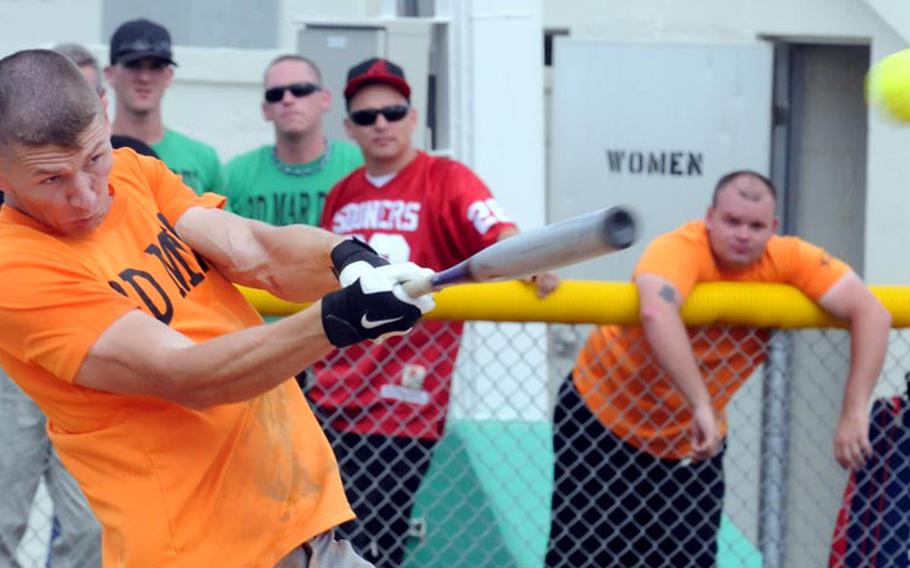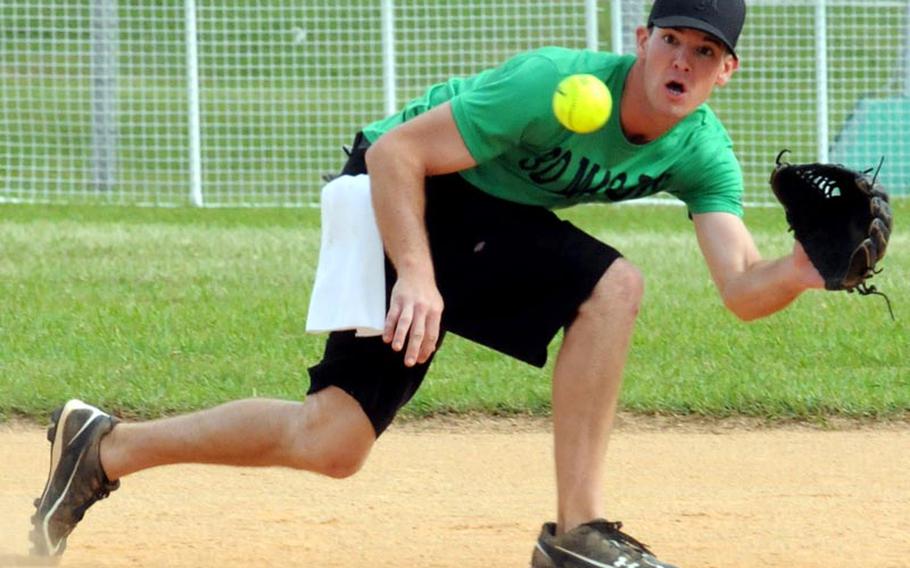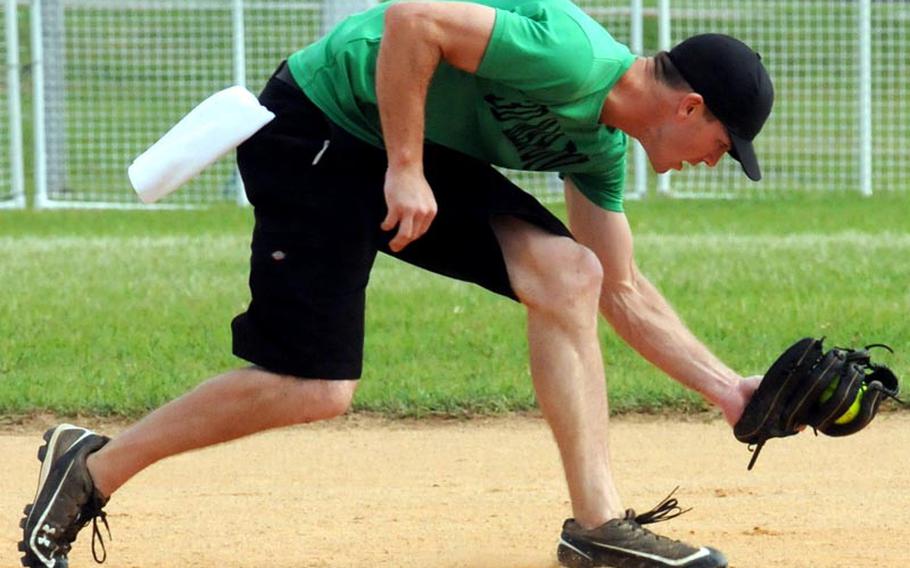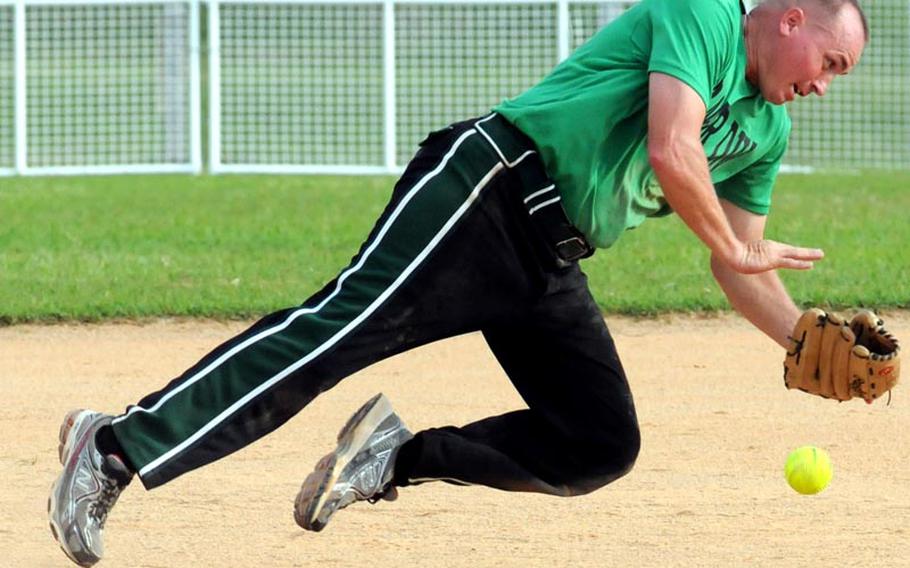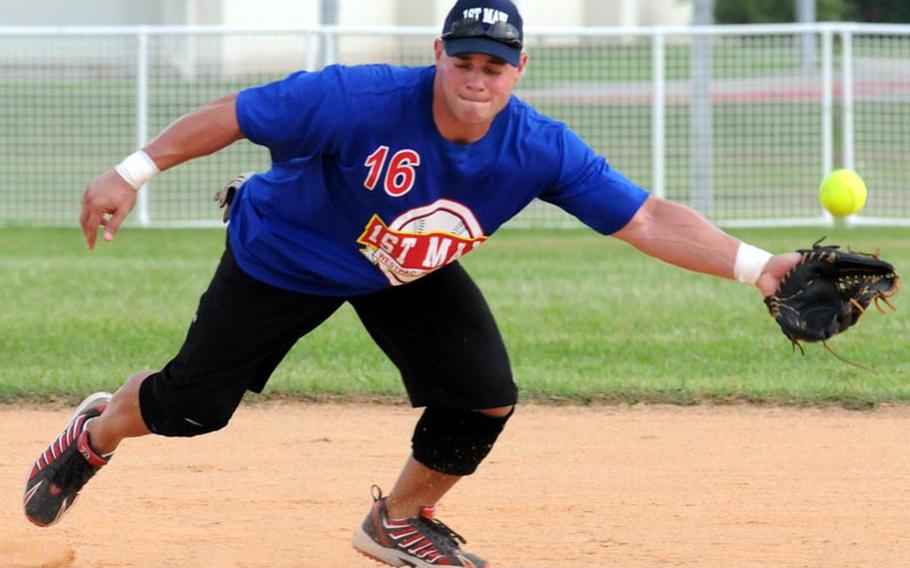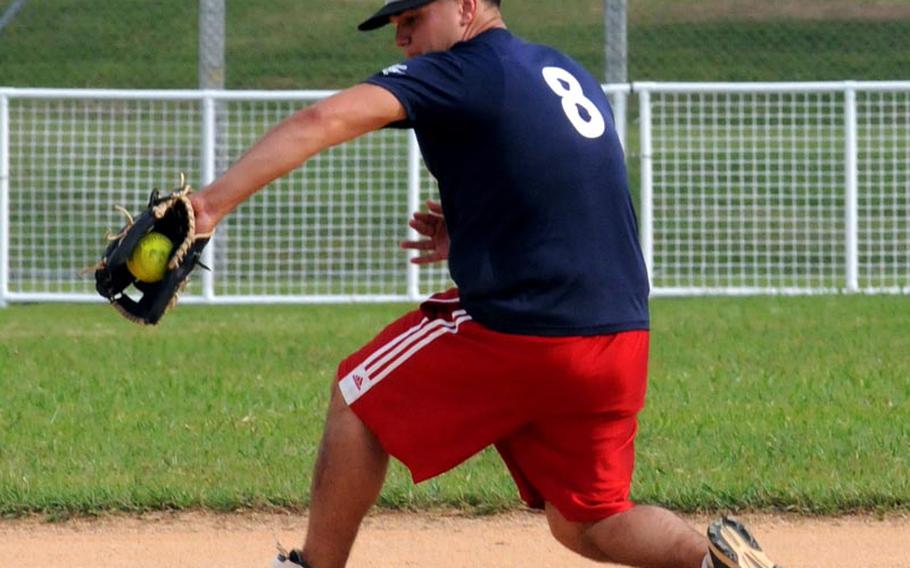 This story has been corrected
CAMP FOSTER, Okinawa — Francisco Poo could not have picked a better time to get hot at the plate.
He batted 4-for-4 with two triples and two RBIs and Roger Davidson added three hits and drove in three runs as 3rd Marine Logistics Group repeated its Marine Corps Far East Regional Softball Tournament title, beating Marine Corps Base Camp S.D. Butler 11-9 in Friday's championship game.
Poo, who battled knee problems all week, had been 7-for-32 at the plate with two triples and two RBIs going into the title game. "He's a veteran," coach Robert Bamm said. "When he was slumping, his leadership with the rookies on the field was key. It kept us going as a team."
"It's amazing," said Poo, a staff sergeant from Yuma, Ariz., stationed at Camp Foster. "When the team expects so much from you as a player and veteran, as frustrating as it is to not pull your weight, the team gave me the inspiration to come through. And this is the result, champions once again."
Third MLG, which dethroned 1st Marine Aircraft Wing 8-1 in last year's final, entered this week's double-elimination playoff as the No. 4 seed, and had lost its last two pool-play games.
But after winning its first-round game 10-3 over Marine Corps Air Station Iwakuni, 3rd MLG upset top-seeded Wing 22-11 on Thursday, then reached the final by outlasting Base 7-6 in nine innings.
Third MLG never trailed in the championship, scoring the first five runs in the opening three innings. Base, behind Tommy Meinhart's two-run inside-the-park home run, rallied for nine runs in the fourth, fifth and sixth innings to cut the gap to one run.
Poo, a member of the All-Marine team a year ago, led off the bottom of the sixth with his second triple of the game and scored on Michael Rubio's sacrifice fly.
3rd MLG's Battle leads All-Marine camp picks
Shortstop Derrick Battle of 3rd MLG, who batted 17-for-34 with three home runs, four doubles and 10 RBIs in nine games, headlines six players selected to attend the All-Marine men's softball tryout camp Aug. 27-Sept. 16 at Marine Corps Air Station Cherry Point, N.C.
Battle is a first-time selection, joining teammate Tommy Macias, who went to camp last year but didn't make the team.Joining them are Anthony Hawkins and 2010 selection R.J. Robertson of Base; Robert Swierbitowicz of 3rd Marine Division/III Marine Expeditionary Force; and Henry Kelcinski of 1st Marine Aircraft Wing.Players who make the All-Marine team will play in the All-Armed Forces tournament Sept. 17-23 at Naval Air Station Pensacola, Fla. The All-Armed Forces team then plays in the Amateur Softball Association's national championship tournament Sept. 30-Oct. 2 at ASA headquarters in Oklahoma City.
CorrectionsEarlier versions of this article incorrectly stated that Francisco Poo was invited to this year's All-Marine tryout camp. He was actually a member of last year's All-Marine team and is an alternate to attend this year's tryouts. Henry Kelcinski's selection was omitted from earlier versions.