3rd Marine Logistics Group repeats as tourney champion
by
Matt Orr
March 11, 2011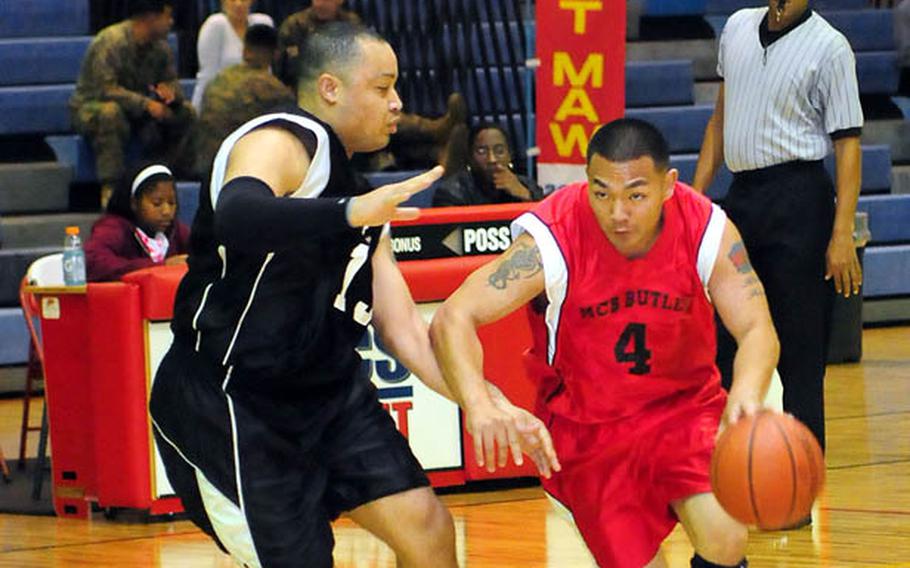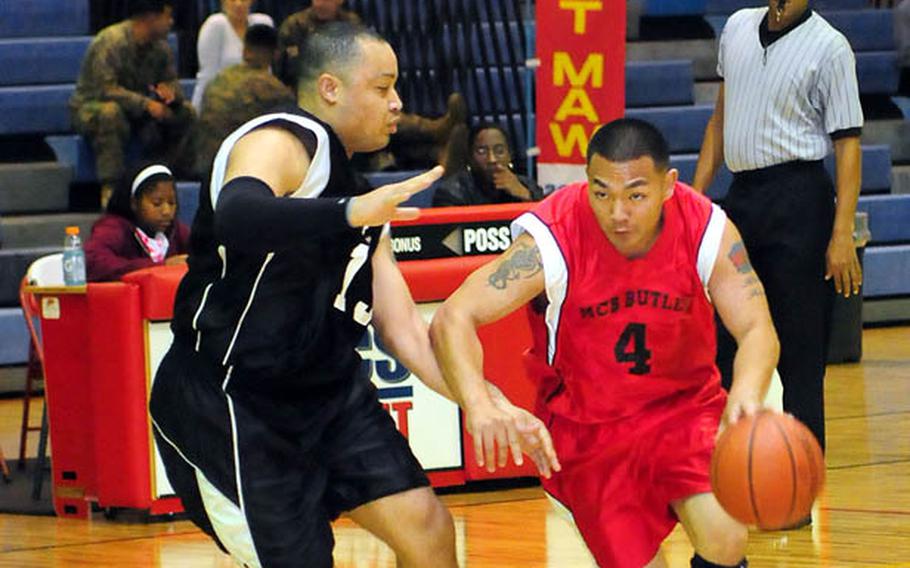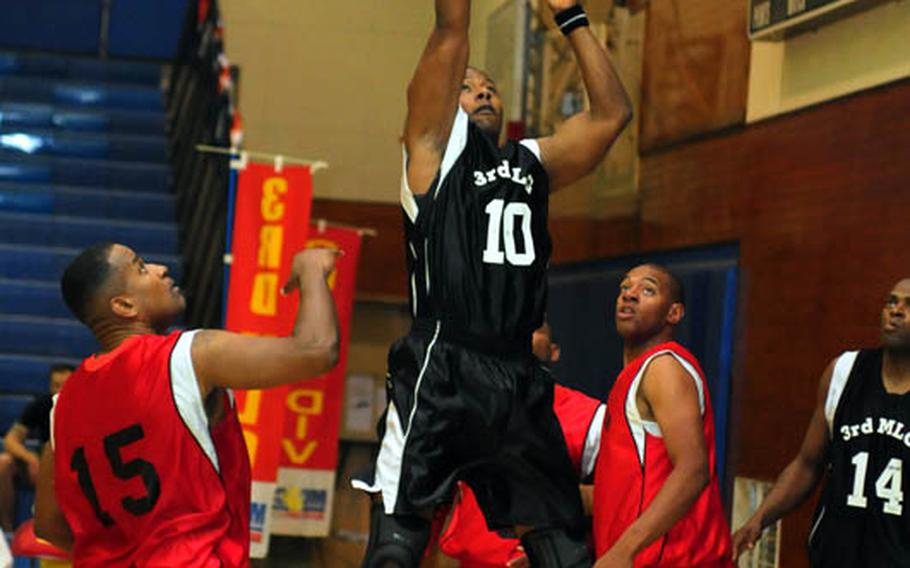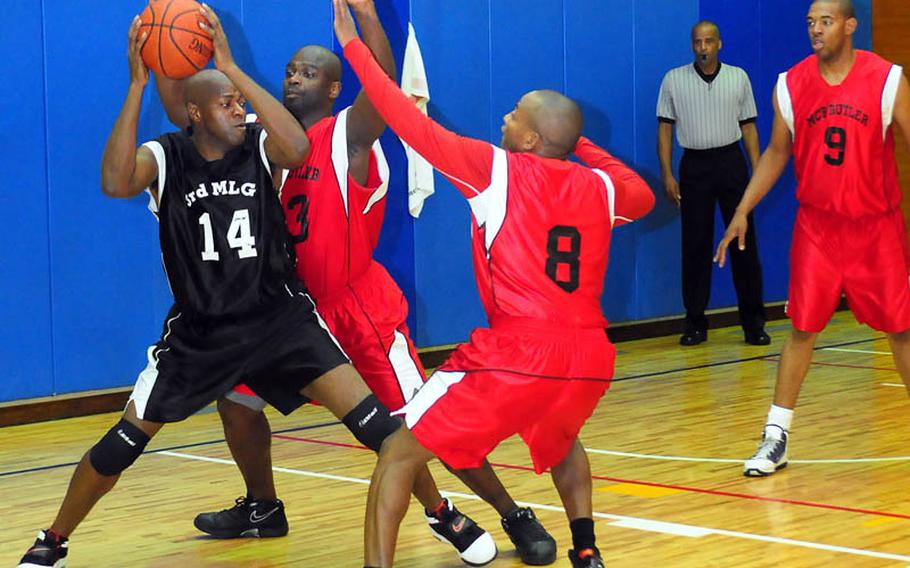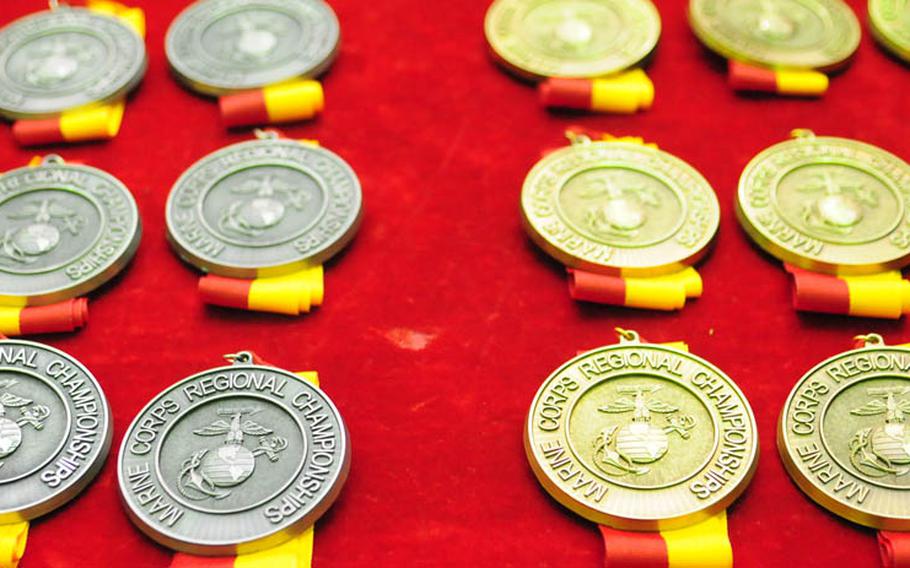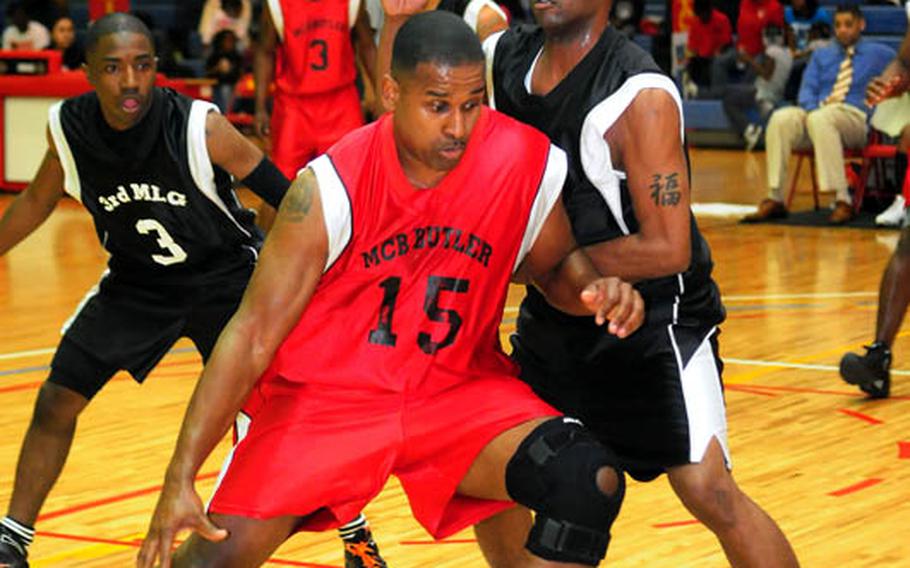 For the second year running, 3rd Marine Logistics Group took home the title as the Far East Regional Basketball Tournament Champions, beating Marine Corps Base Camp Butler 70-60 on Friday at Marine Corps Air Station Futenma.
Going into the second half, only one point separated the two teams.
"Was I worried? Actually no," said 3rd MLG coach and All Team Coach recipient Prentice Lucas. "Not to sound cocky, but I knew our team had prepared themselves to be in this position."
It was not until the last few minutes of the game that 3rd MLG managed to take the lead for good.
"It was a really close game and they managed to hit shots that we didn't," said Calvin Brown. "It all came down to the last 4 minutes or so of the game where the deciding factor was them shooting three three-pointers."
After the final buzzer rang and with medals hanging from all the players' necks, 3rd MLG player Antonio Gibbs said, "It was a great game. We didn't want to give them any breathing room but once we had them up against the ropes we did what we needed to do."
"I want to applaud the other team; they are great ball players and kept the game really close," said Lucas. "Going into this I told my team before the to urnament began that last year we had to work hard to get the championship game, this year, we would have to work even harder to keep it."
Tournament MVP Marvin Shannon will be heading to Camp Pendleton with five other players from the tournament to compete for spaces on the All Marine Basketball team.
The other players joining him are: Shun Haskins, Myric Porchia, Andre Brown, Tony Moses, Jason Edwards.
---
---
---
---