2005 a season of change for football on Okinawa
---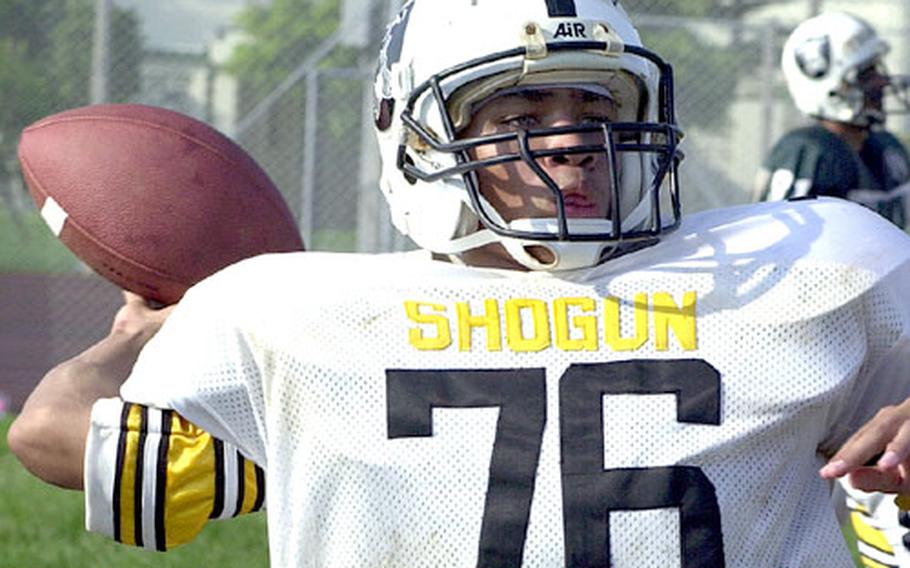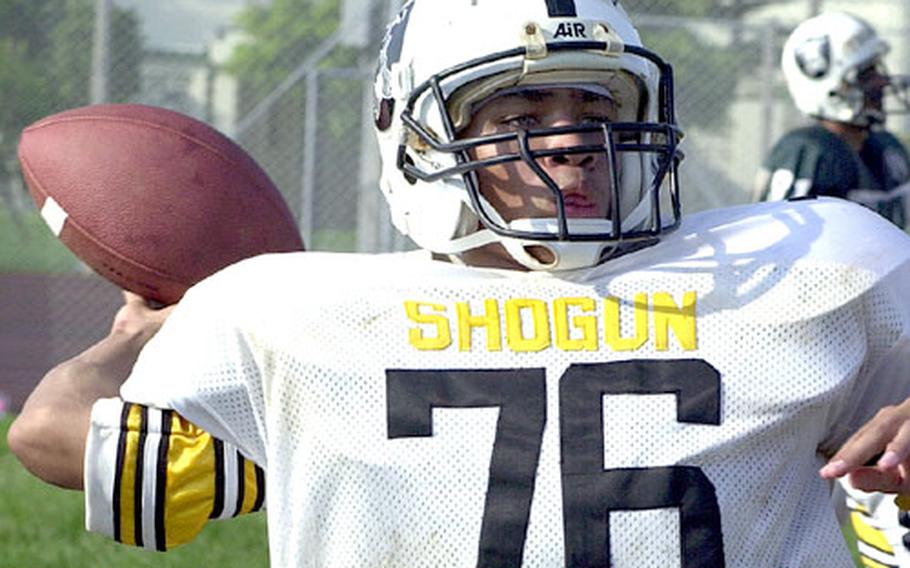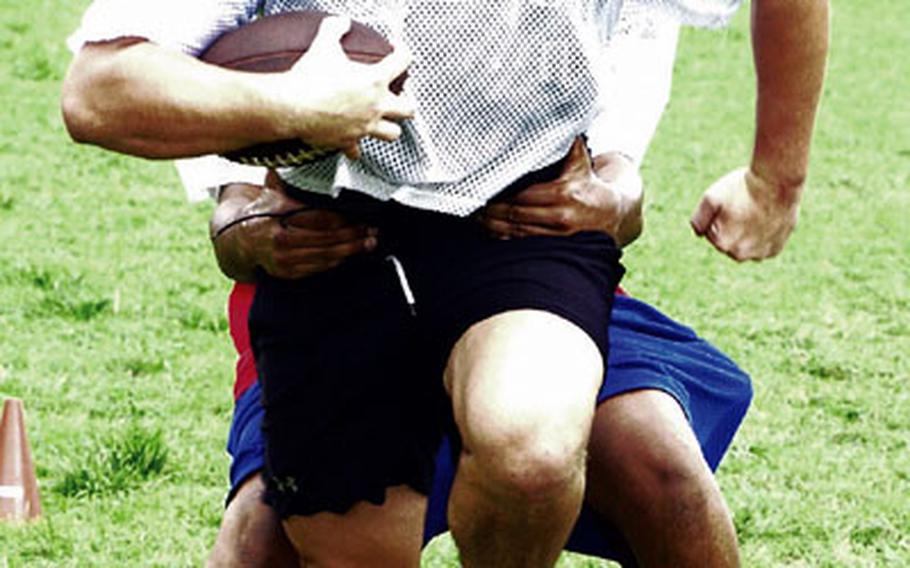 For too long, Yokota players held too many of the cards at the Japan high school football table simply because they were "one team, one school," say Kadena and Kubasaki football coaches.
As Yokota's one football team, the Panthers enjoyed an entire base's full support. They won the past five Rising Sun Bowl All-Japan championships while larger Kadena and Kubasaki high schools fielded split squads.
But Department of Defense Dependents Schools-Okinawa has abandoned that format, and Kadena and Kubasaki will field one team each — the Panthers and Dragons. DODDS-Pacific also established Pacificwide playoffs for Class AA (large) and Class A (small) schools.
DODDS-Pacific officials had justified the split squads by enrollment disparity. Kadena's enrollment averages 850; Kubasaki's 650. Yokota's is about 400.
But Okinawa coaches argued that split squads also divided communities. "We can get more community involvement and support and get the things we need," said Kadena's Brian Wetherington.
"That's the way it should be," said Fred Bales, who coached the Kubasaki Samurai split squad last season and will helm the Kubasaki Dragons this year. "You can develop a program instead of having a house divided."
From 1999 until last season, Okinawa's split-squad champion would play the JFL champion in the Rising Sun Bowl. Yokota won the JFL title in each of those seasons and lost to the Samurai only in the 1999 Rising Sun Bowl.
From 2001 until last season, Okinawa ran a two-week playoff involving its four teams, with the winner advancing to Rising Sun.
The new format harkens to pre-Rising Sun Bowl days, when the Shogun, Samurai, Islanders and Buccaneers played a five-game regular season. The best players from the split squads then were grouped under the Panthers and Dragons umbrellas for a best-of-three All-Star series.
Now, the winner of that series will advance to the DODDS-Pacific large-schools tournament on Nov. 5 at Guam High. That winner hosts the JFL champion or Seoul American in the Nov. 12 Class AA football championship game.
The type of Panthers or Dragons to face Guam High in the semifinals, Wetherington and Bales said, will hinge on which school better and more quickly develops relatively young players.
"Everybody's young," said Wetherington, who hopes for up to 40 players. Of those, 18 return from last year's teams. "It's who can develop all these young players the fastest," he said.
Of the 80-some players Bales has welcomed, only about 20 are returnees. "A lot are young and developmental but as long as they show up, work hard and stay eligible, we want them," he said.
Okinawa's new season format is at once developmental and competitive, coaches say.
The schools will pool their players into Kadena black and gold and Kubasaki green and white units, each taking turns playing each other in a preseason jamboree Sept. 2 at Kubasaki's Mike Petty Stadium and the next four weekends until Oct. 7.
Then Wetherington and Bales will make final cuts to form Panthers and Dragons varsity and junior varsity squads. The varsities will play a best-of-three series starting Oct. 14 to determine the island champion and Class AA playoff representative.
"We'll have some growing pains but we're looking forward to the adventure," Bales said.
---
---
---
---