YEAR IN REVIEW
US, South Korea agree to again delay handover of wartime operational control to Seoul
by
Ashley Rowland
December 22, 2014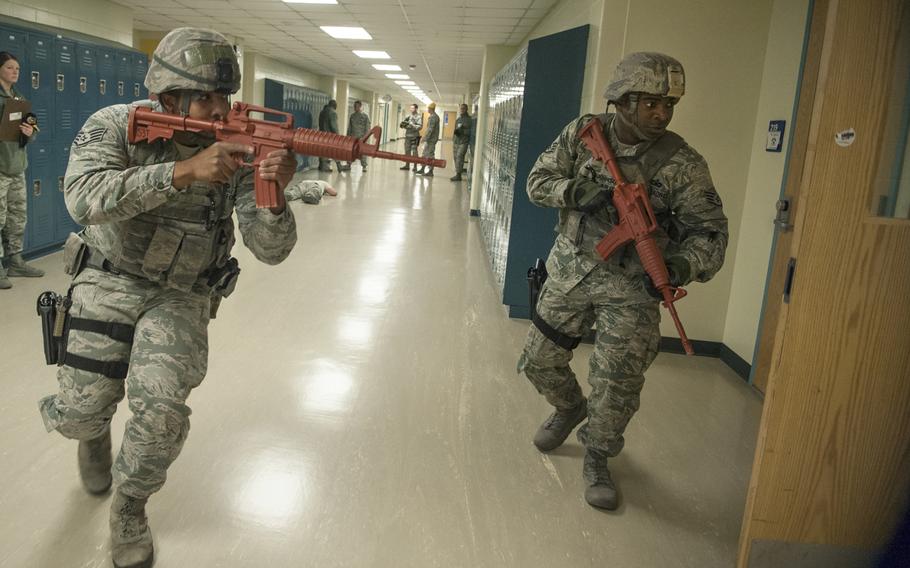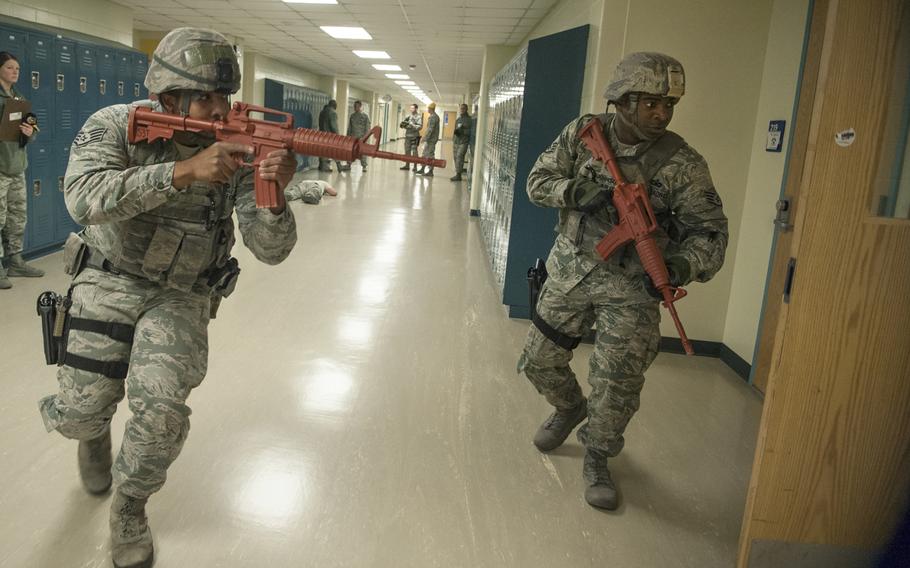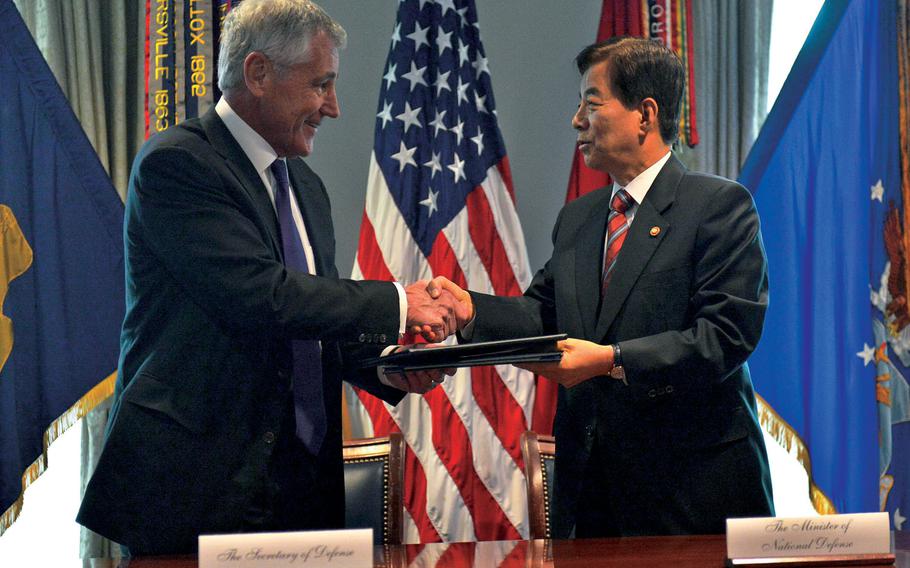 SEOUL, South Korea — Citing the threat posed by North Korea's apparently growing nuclear capabilities, the U.S. and South Korea agreed in the fall to again delay the handover of wartime operational control to Seoul.
While South Korea maintains control of its forces during peacetime, the delay means a U.S. general will continue to lead both U.S. and South Korean forces should war break out on the peninsula, as has been the case for years.
The transfer of wartime leadership to a South Korean commander was supposed to take place in December 2015, but the October decision to move to a "conditions-based" OPCON transfer came as no surprise following Pyongyang's third nuclear test last year.
That test — described as a "game changer" by former U.S. Forces Korea commander Gen. B.B. Bell, who said it demonstrated the failure of negotiations over the North's nuclear program — was followed by a particularly tense period of heightened threats by from the North, prompting Seoul in 2013 to request a delay.
The transfer originally was planned for 2007 but was pushed to 2012. It was then pushed to 2015 amid questions about the South's readiness for the job following the North's attacks on South Korea's Cheonan warship and an artillery attack on the civilian-populated Yeonpyeong border island in 2010.
A firm date for wartime OPCON transfer has not been set, though analysts believe it will take place in 2020 or later, giving South Korea time to increase its defensive capabilities.
"This will ensure our combined defense posture remains strong and seamless while the Republic of Korea develops or acquires the critical military capabilities necessary to assume the lead in the combined defense of South Korea," USFK commander Gen. Curtis Scaparrotti told reporters in Seoul in November.
At the same time the wartime OPCON transfer delay was announced, the two allies said they would keep the Combined Forces Command headquartered in Seoul, despite a plan to relocate most U.S. forces to regional hubs south of the capital. The 210th Field Artillery Brigade will also remain in Dongducheon, not far from the North-South border, "until the Republic of Korea fields a comparable capability," Scaparrotti said.