FEATURE REPORT
The bloody battle for Okinawa: Veterans recall the luck, grit that got them through
by
Matthew M. Burke
August 5, 2015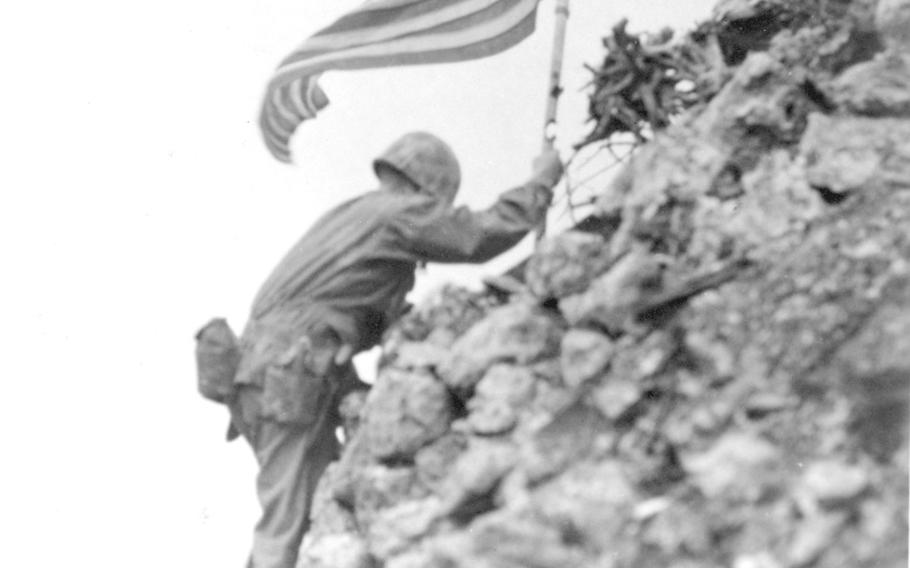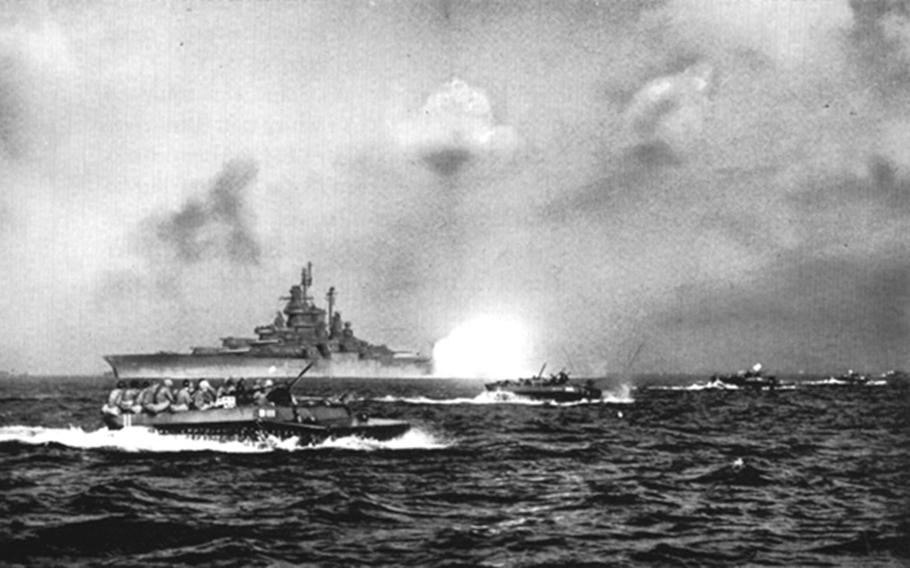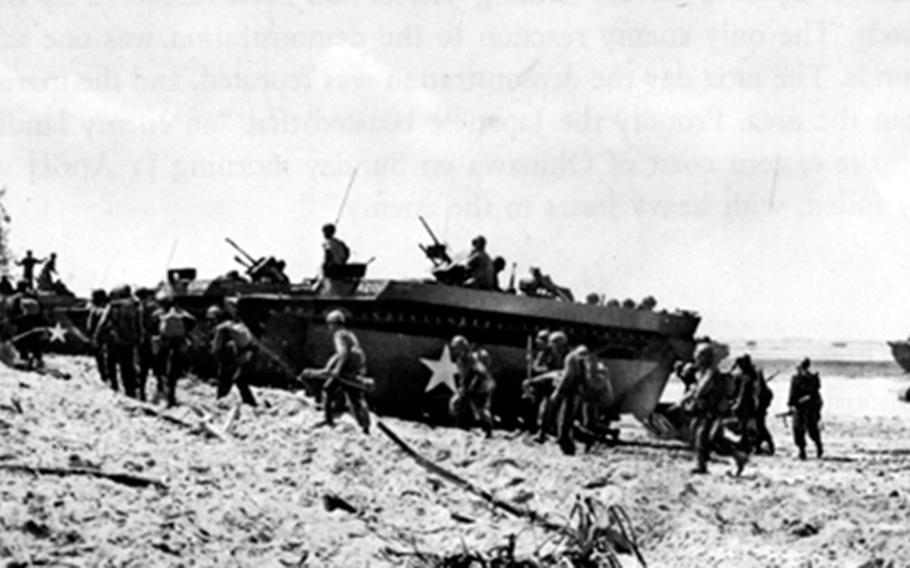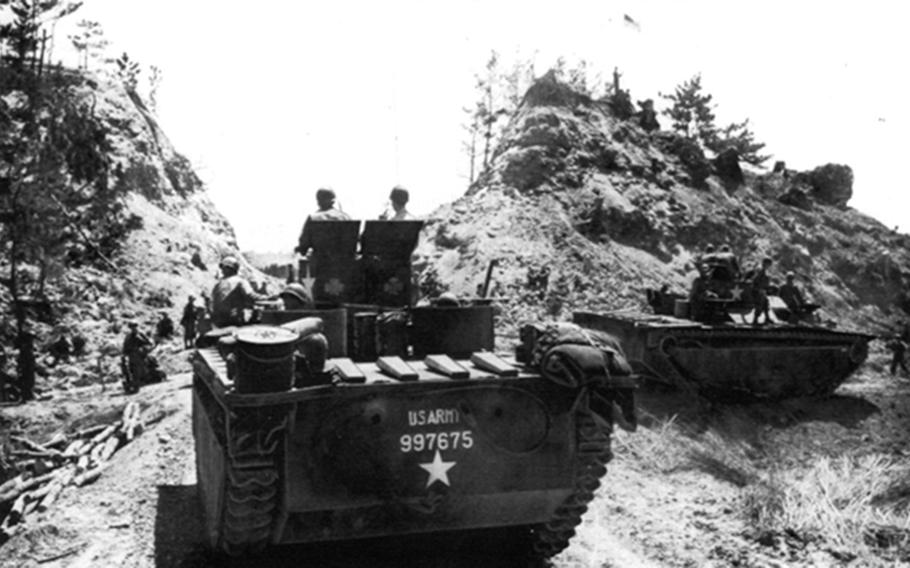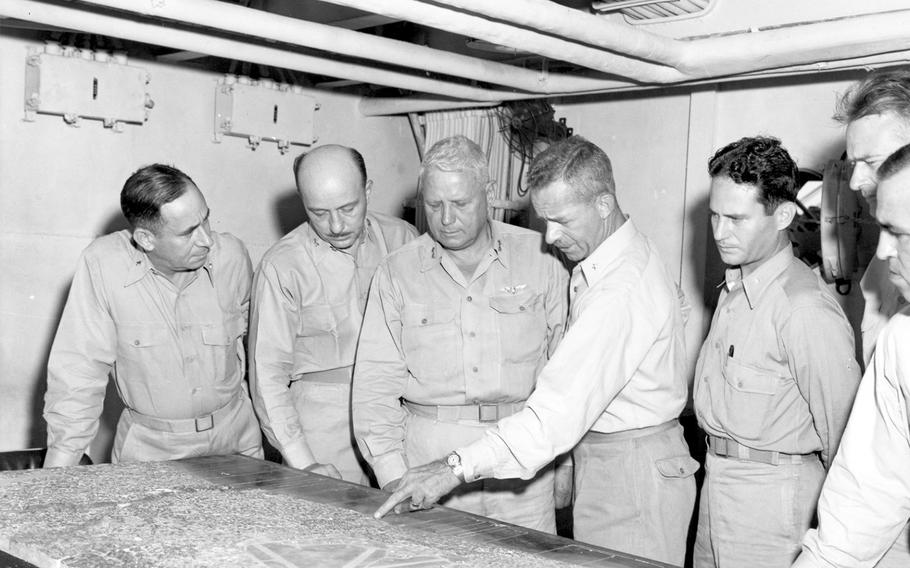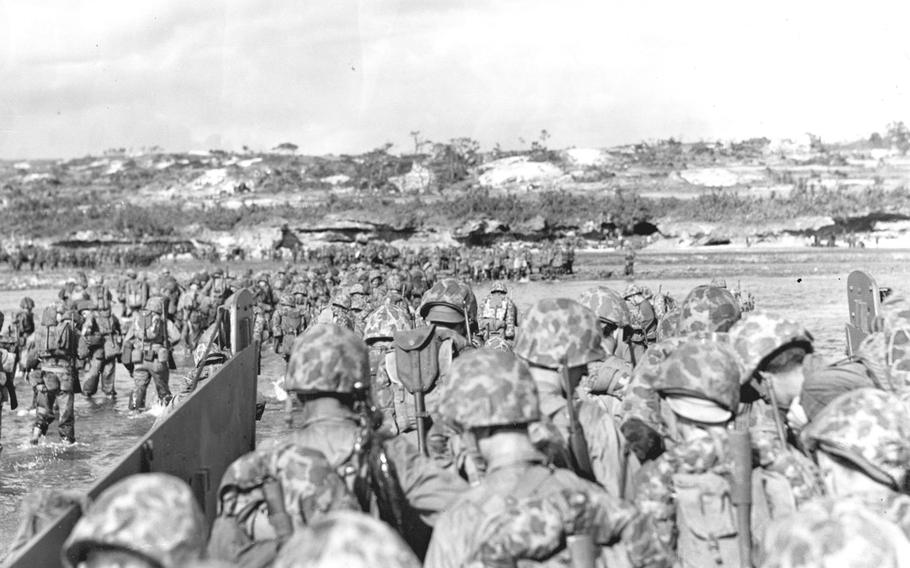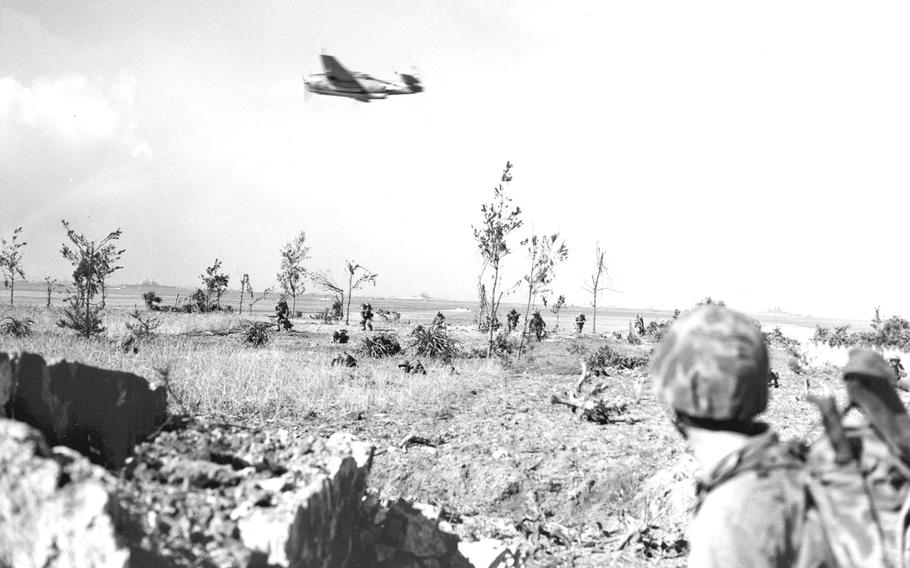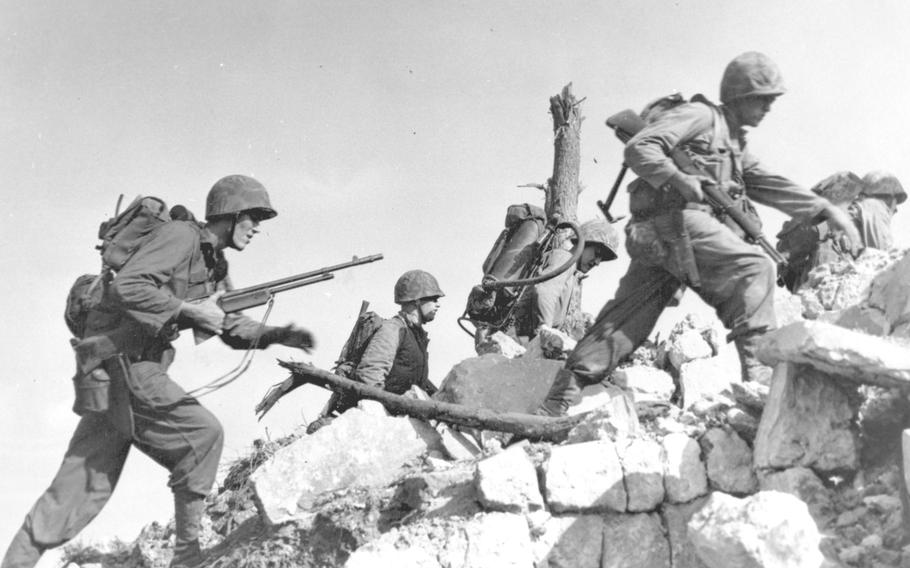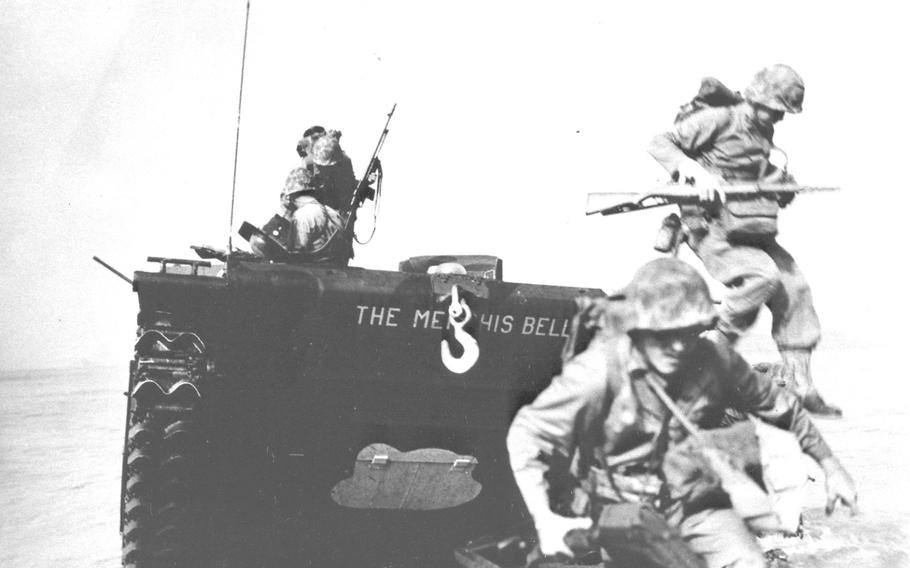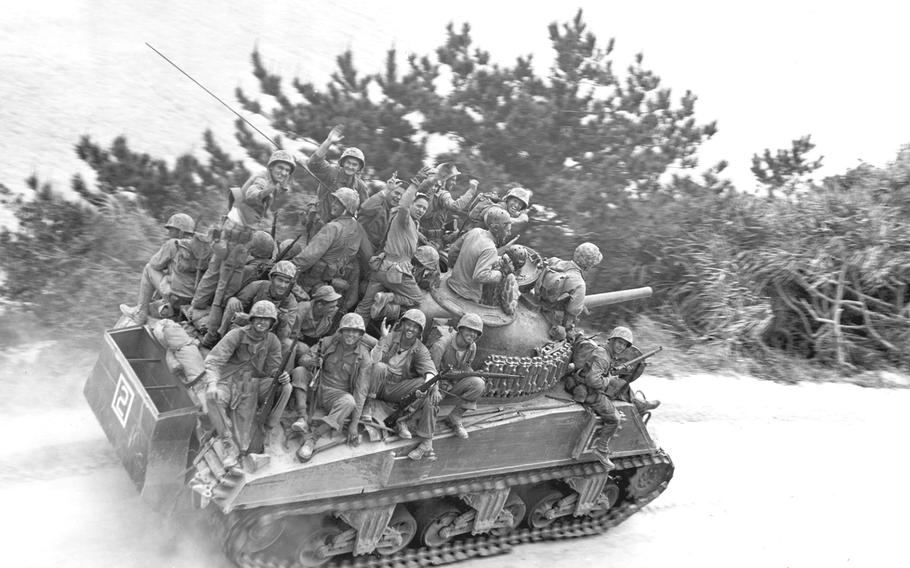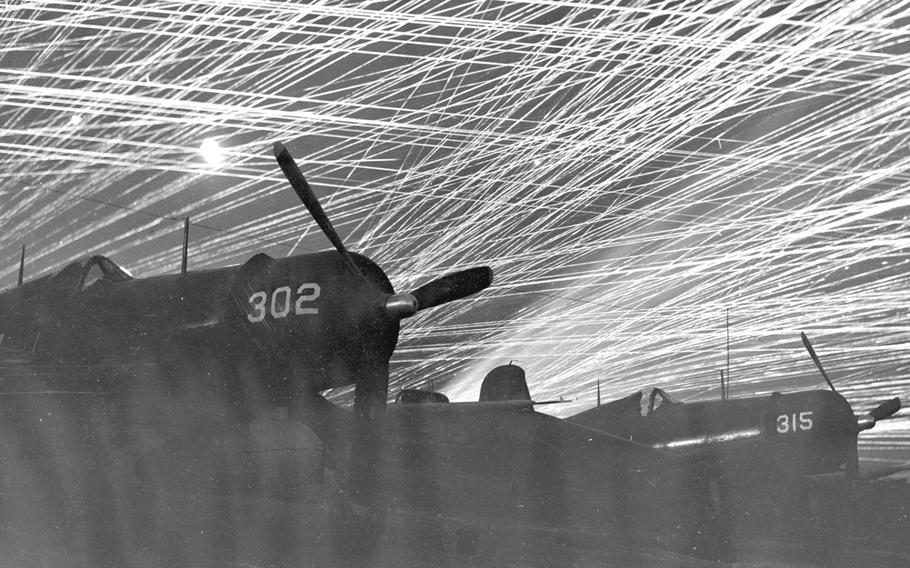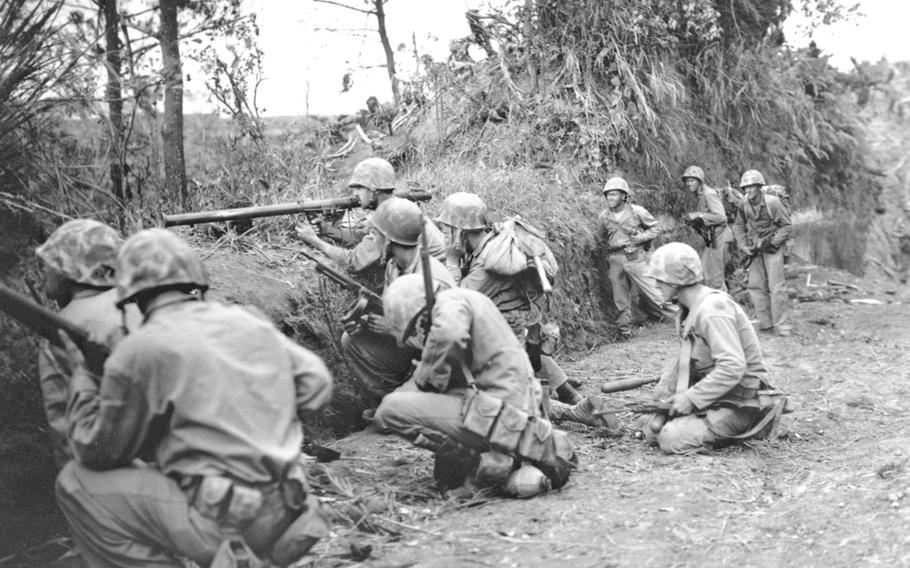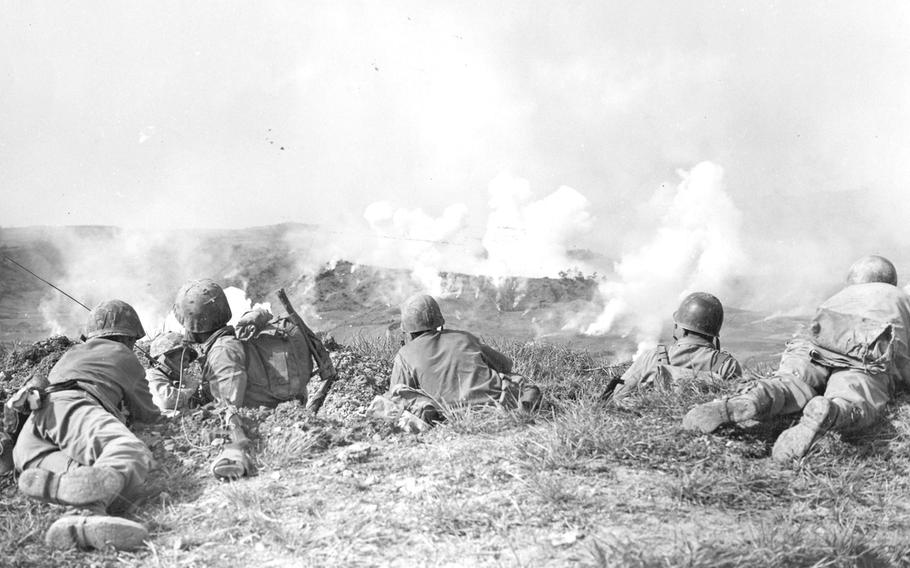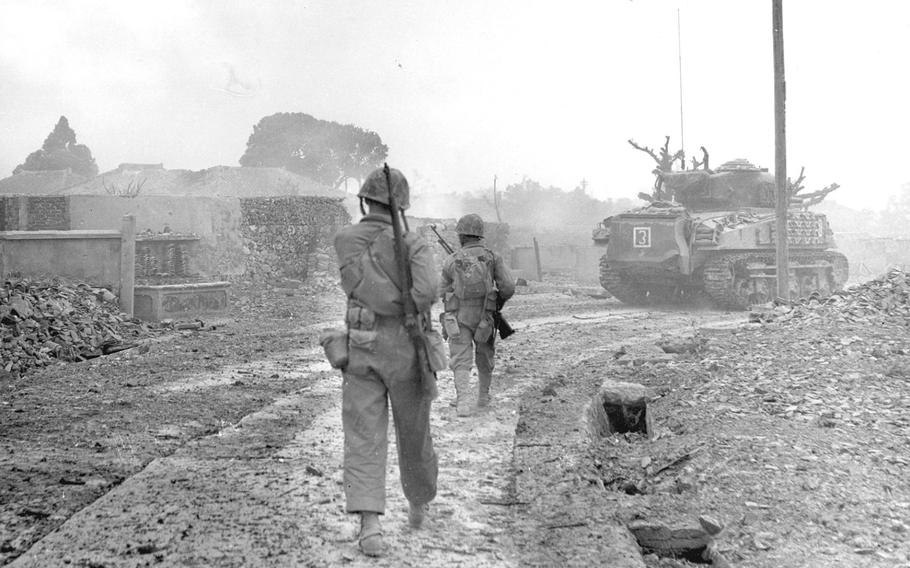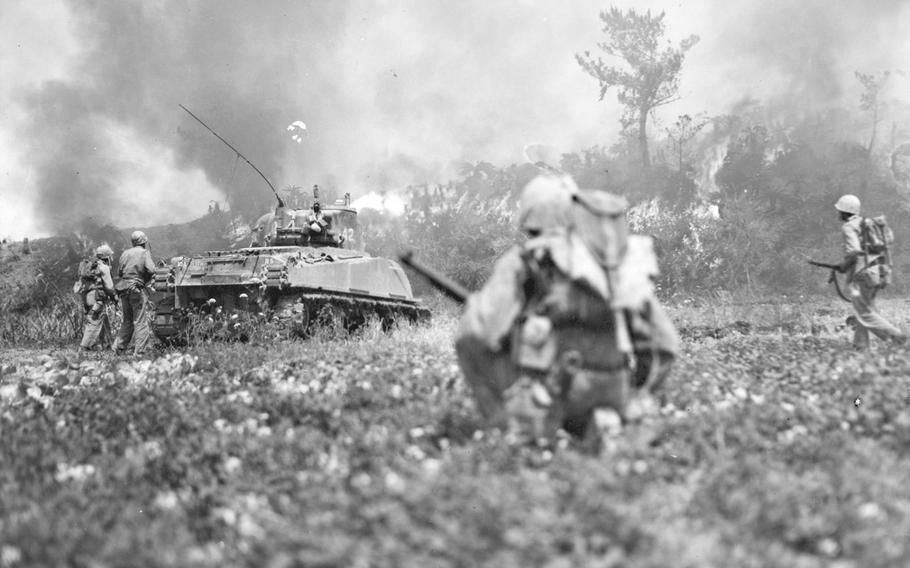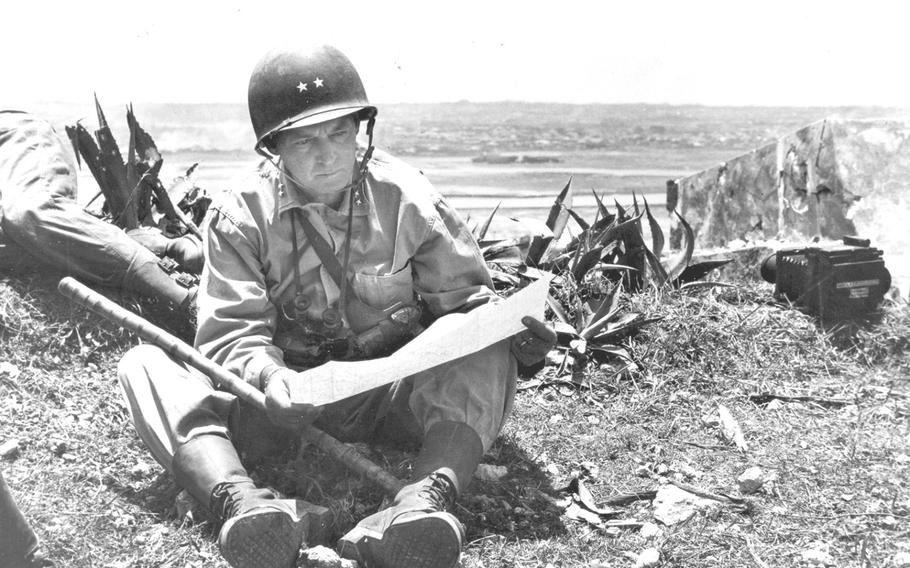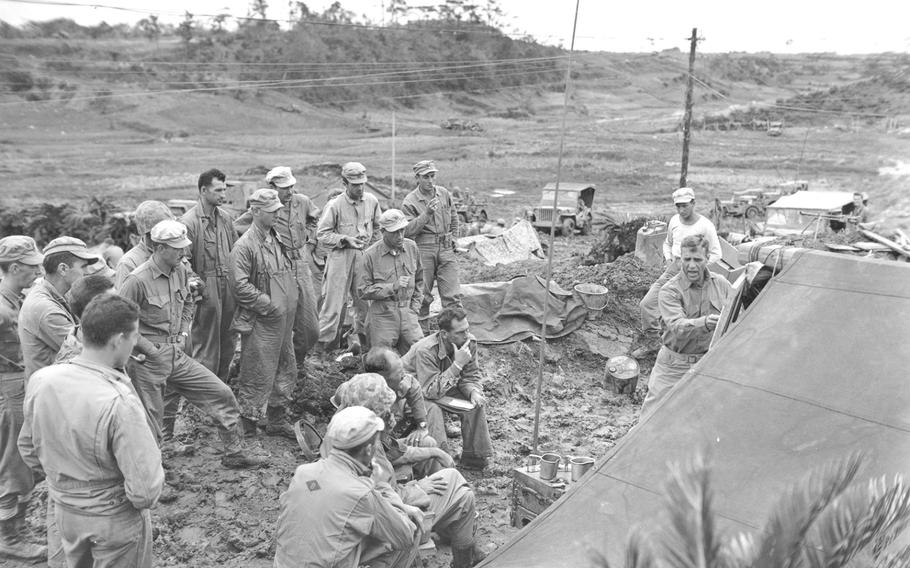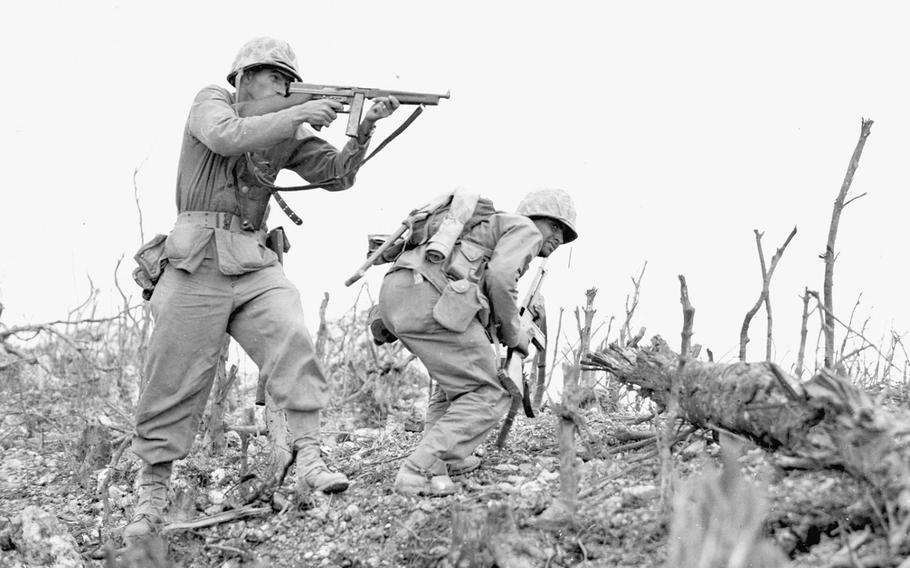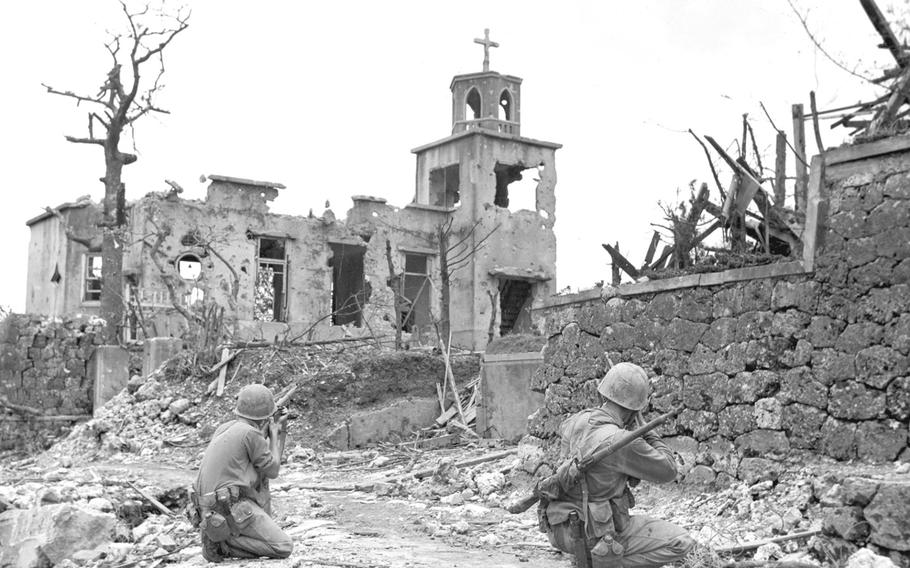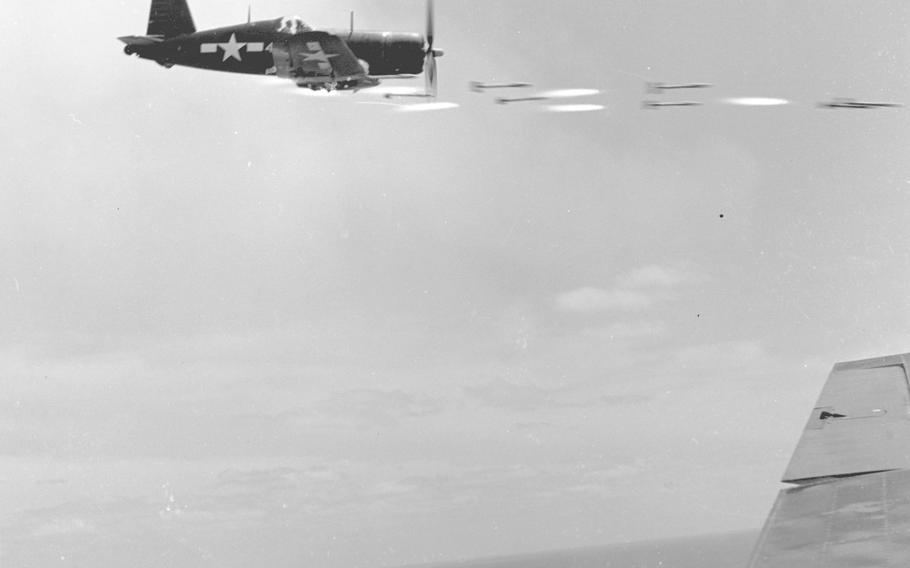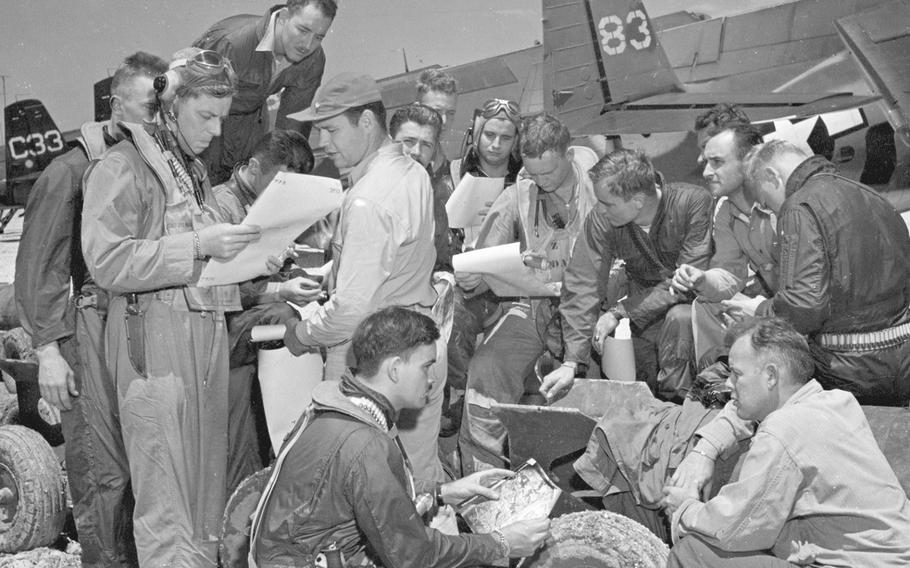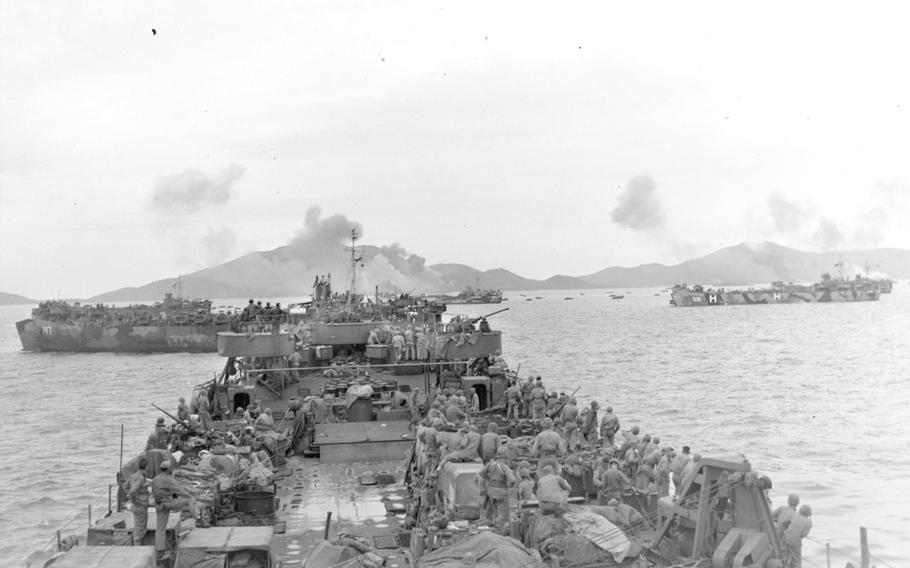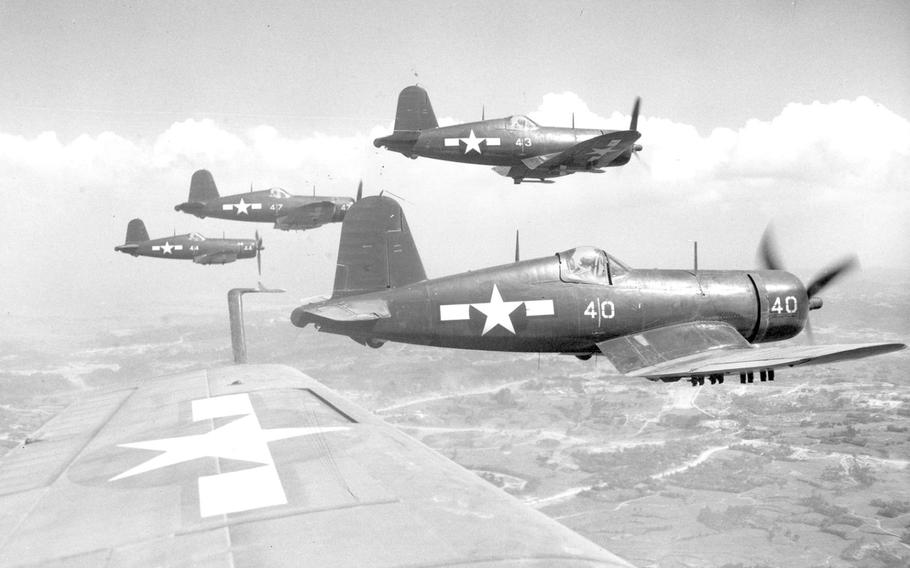 CAMP FOSTER, Okinawa — Virgil "Bub" Simmons' Army demolition squad unit was called to the front to blow up a cave as the 82-day Battle of Okinawa was winding down. Walking up a trail, he heard a "clip-clop" and ordered his men off the trail.
Next thing he knew, he was face to face with a Japanese officer on horseback in a "beautiful" dress uniform. Simmons raised his .45, ordering the man to drop his pistol. He obliged.
Then Simmons noticed he had unsheathed his sword. The officer reared back.
"I just couldn't take it," the 91-year-old recalled in June, when he and four other veterans returned for the 70th anniversary of the battle. "I could see my head laying there on the trail. So I touched one off. I blew him out of the saddle."
The man's name was Army Maj. Gen. Sadaichi Furuyama of the Infantry Corps. Simmons collected his dog tag and still has it.
The dog tag was once a young man's war trophy. Now it carries an unwanted memory because he still ponders his decision to fire: Was Furuyama going to use the sword? He wasn't going to wait to find out.
The Battle of Okinawa is one of the bloodiest and most tragic chapters of the Pacific war, claiming the lives of 110,000 Japanese troops, 140,000 Okinawan civilians and 12,520 American servicemembers.
It's etched in the memory of every survivor. Though their numbers are dwindling — most are in their early 90s — they all have stories to tell, including the moral quandaries they faced.
---
---
---
---