'Nothing was going to stop this child'
by
Mark Patton
June 4, 2010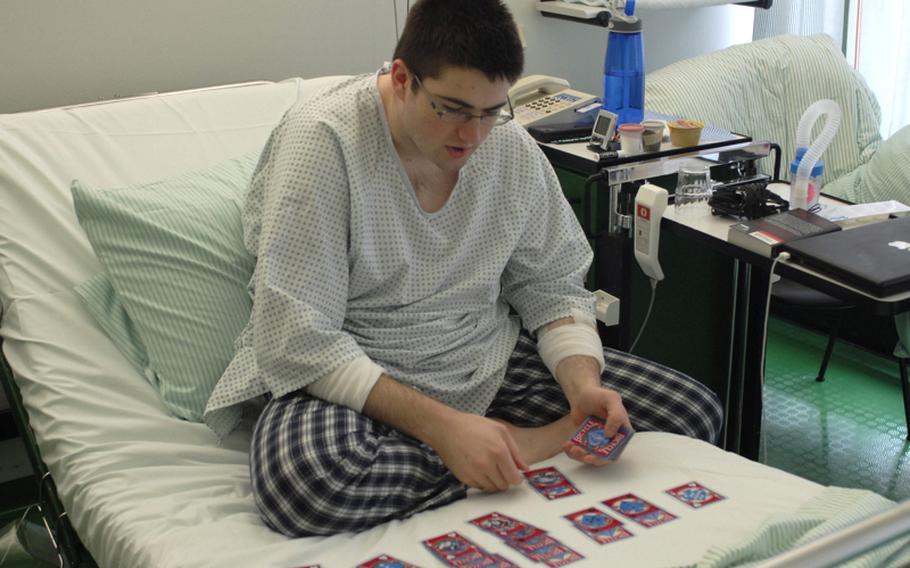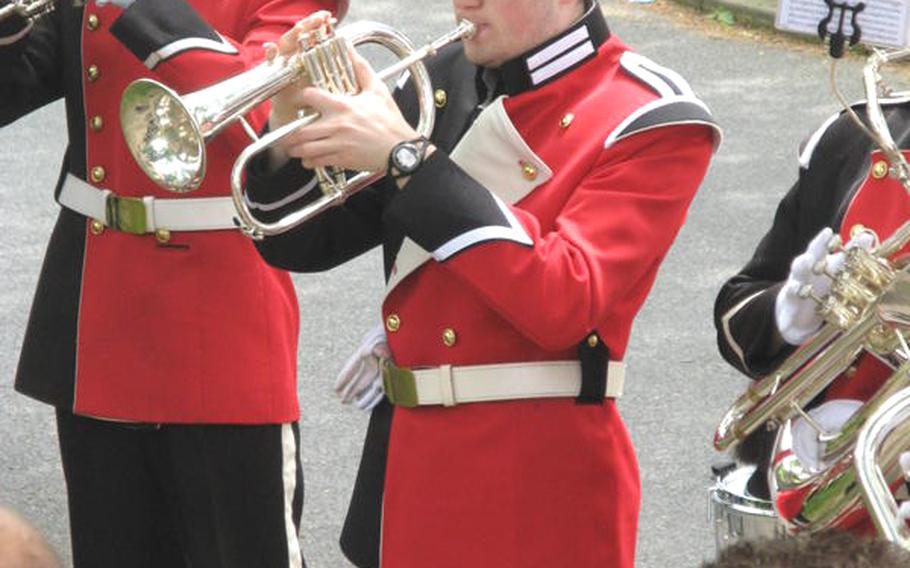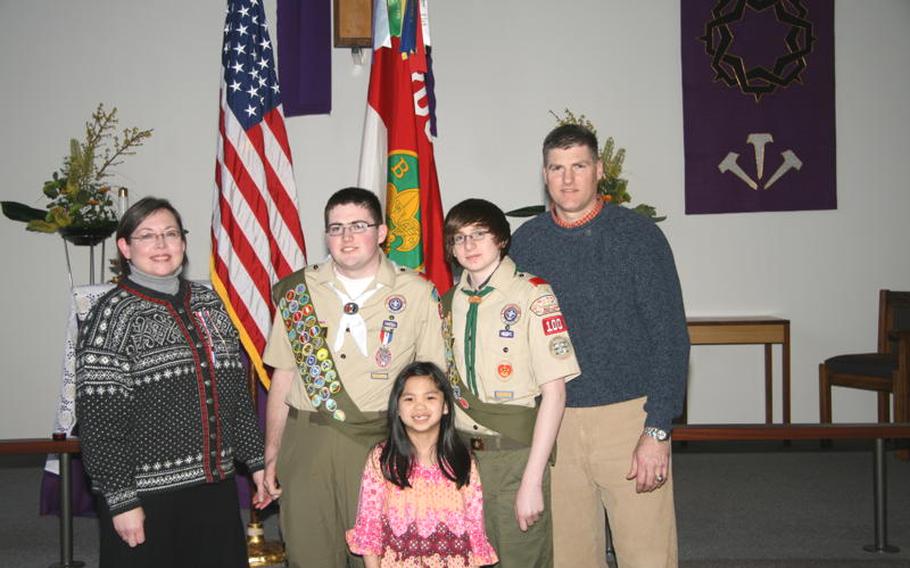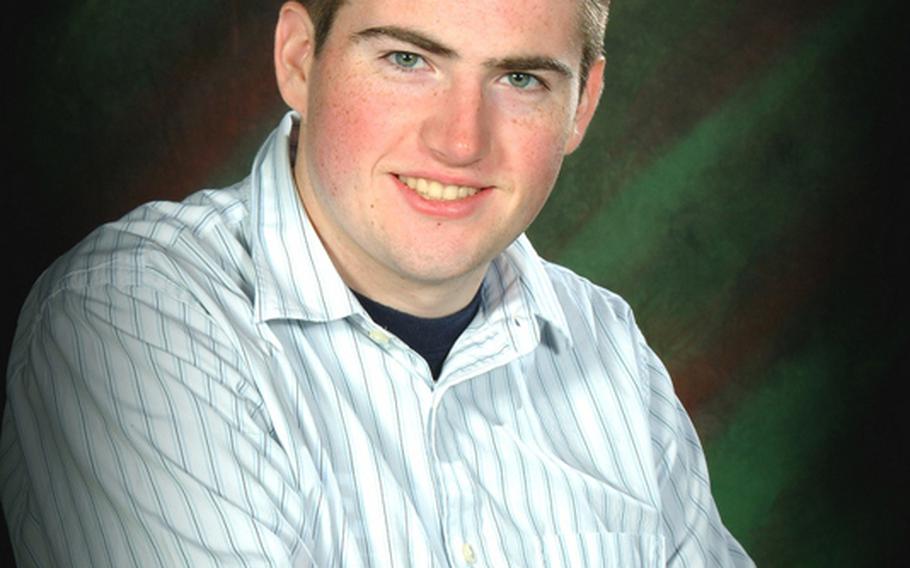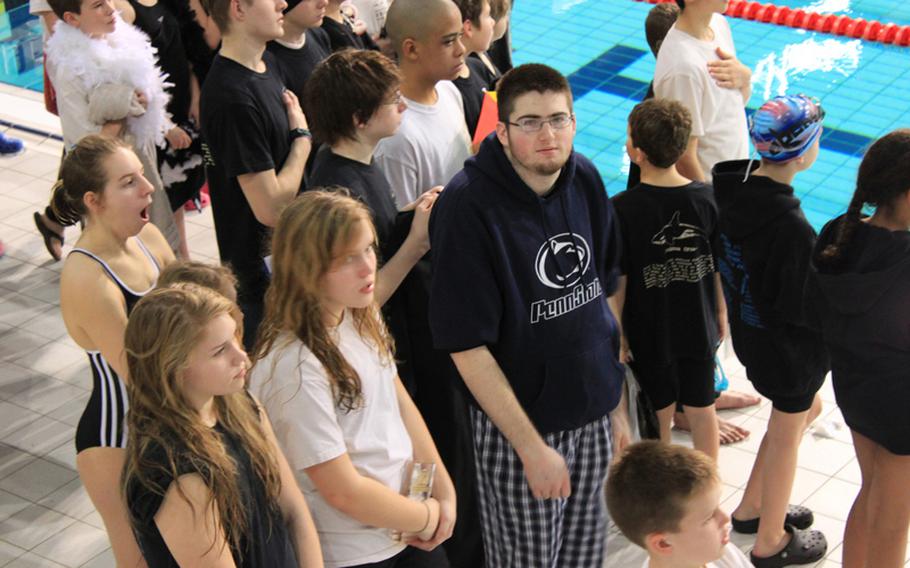 In some ways, Sean Ballard appears to be a typical high school student as he hangs up the phone, closes his Facebook page on his laptop and reaches for a deck of cards.
But the AFNORTH High School senior is anything but typical. Ballard, 18, has spent a good deal of the last two years in and out of hospitals undergoing a series of surgeries to correct a severely curved spine.
When Ballard receives his diploma from the Department of Defense Education Activity school in the Netherlands this month, he'll have aced much of his course work after studying in a hospital room. Often, an AFNORTH teacher was at his bedside after school hours, helping him prepare for advanced placement tests and other requirements.
The school serves U.S. and NATO students and is located in Brunssum, Netherlands.
"The nature of our work calls for flexibility and the ability to care for students beyond their immediate academic needs," said Tom Bohler, who teaches street law and contemporary issues.
When Ballard's parents told him he may have to delay his entry into Penn State University next fall, he had a one-word answer: "No."
"Nothing was going to stop this child," said AFNORTH guidance counselor Doug DeBacker. "He's got more strength than brigades of soldiers."
Last month, Ballard was again at Germany's University Hospital Aachen preparing to undergo the seventh surgery on his spine in the past two years.
"There's not much point in agonizing over it," Ballard said the day before the surgery, adding that he was more concerned about keeping up with his schoolwork. He plans to study aerospace engineering at Penn State.
"Sean has never once said 'why me?' " his mother, Tracy Ballard said. "I have."
When Ballard was in seventh grade, he was diagnosed with Scheuermann's juvenile kyphosis, a disease that can cause the spine to curve abnormally forward, resulting in a severe hunchback.
Ballard initially was treated with physical therapy, he said, because sometimes the condition doesn't progress.
"Mine turned out to progress further than they thought," he said.
The summer before his junior year, doctors informed Ballard that the curve in his spine had become so pronounced that he needed to have surgery or it would worsen, eventually encroaching on his lungs.
"He would have more trouble standing up and sitting down," said AFNORTH junior Trudy Koelstra. "You could tell something was wrong, but he never complained."
Ballard had several more surgeries; first to implant rods and screws in his spine, then to remove them after he developed a severe infection.
"I tell Sean 'as bad as this is, you see someone with a shaved head in the hospital,' " said his father, Chris Ballard, an Air Force lieutenant colonel, indicating that the person was worse off than his son. "We always try to keep it in perspective,"
Ballard has been just as successful at outside pursuits as he has been at academics.
He served as co-captain of the Orcas International Swim Team. When he wasn't swimming, he was poolside, cheering on his teammates.
He played fluegelhorn with the Showband Antonious, a Dutch marching band and he played trumpet for AFNORTH's concert band, earning a spot on the All-Europe Honor Band for the past three years.
The Veterans of Foreign Wars Department of Europe named Ballard Scout of the Year, and the American Legion Department of France elected him Eagle Scout of the Year.
"We made a conscious decision not to pull him out of everything and just do schoolwork," his father said.
Ballard's friends say his nonchalant attitude about his struggles have helped him retain a sense of normalcy.
AFNORTH senior Kristen Yasenchak said joking with Ballard about his condition helped to keep things lighthearted.
"I would walk by him in the hall and say, 'geez Sean, when are you getting your back fixed?' " Yasenchak said.
Ballard said if he were able to stand up straight, he'd be 6 feet 3 inches tall. Before his last surgery he measured 5 feet 8 inches.
During the mid-May surgery, he underwent a two-stage spinal reconstruction in which doctors implanted titanium rods along his spine. Three days after the surgery, Ballard was up on his feet.
"The nurses were surprised," Ballard said. "They put this walker thing in my room. I didn't touch it."
Ballard, who returned to school 10 days after his latest surgery, said he gained 2 inches in height — now standing 5 feet 10 inches tall.
"It was a shocker for my mom, because I can see clearly over her head now," he said.
Ballard will attend his June 18 graduation ceremony. Plus, he plans to go to Penn State early in order to audition for the marching band.
"I think it's going to be liberating," Ballard said. "Everything's culminating at once, high school and this ordeal. It's all going to be over at once."
pattonm@estripes.osd.mil
---
---
---
---