Medal of Honor recipients are the rock stars in Hawaii
---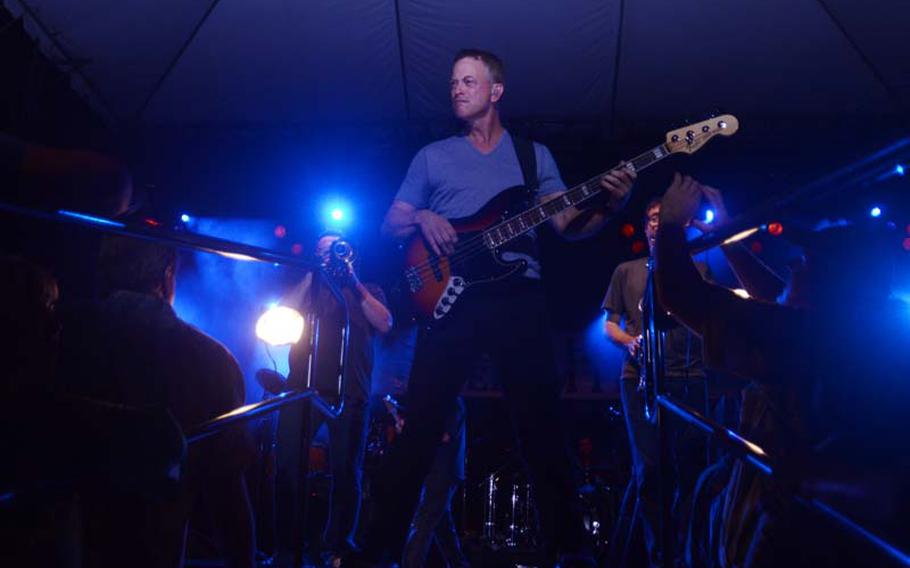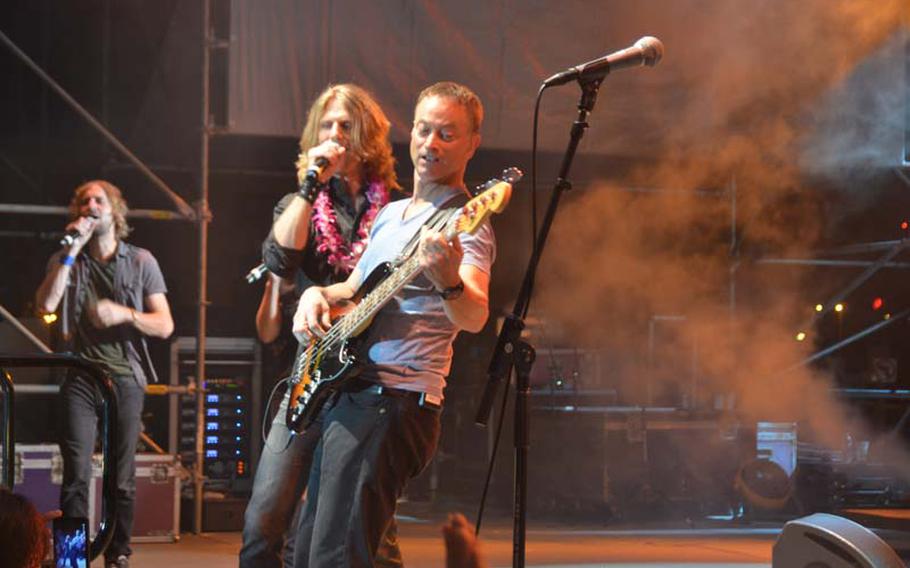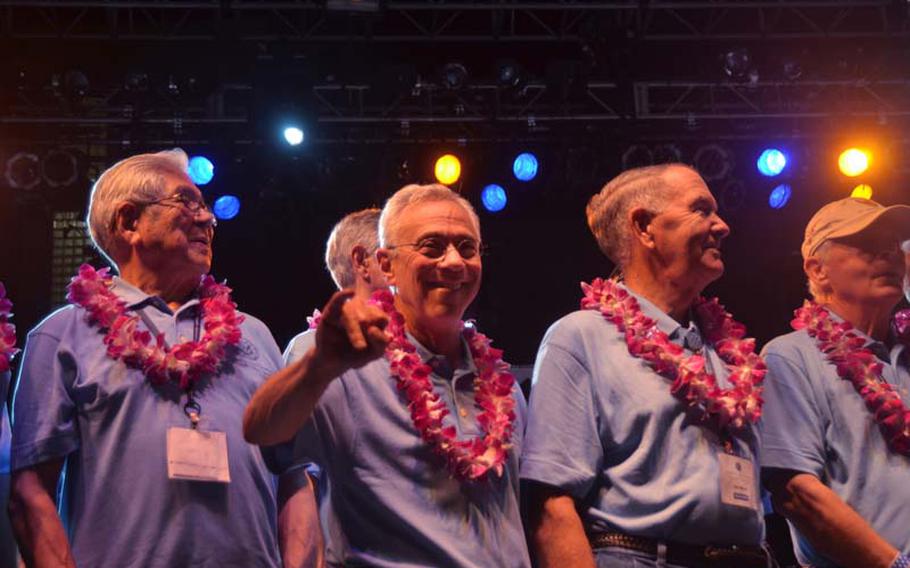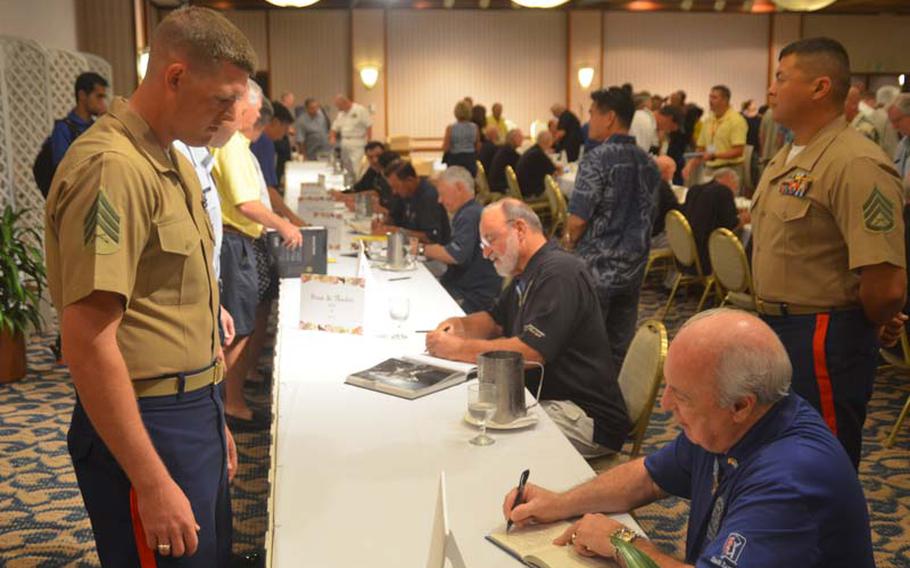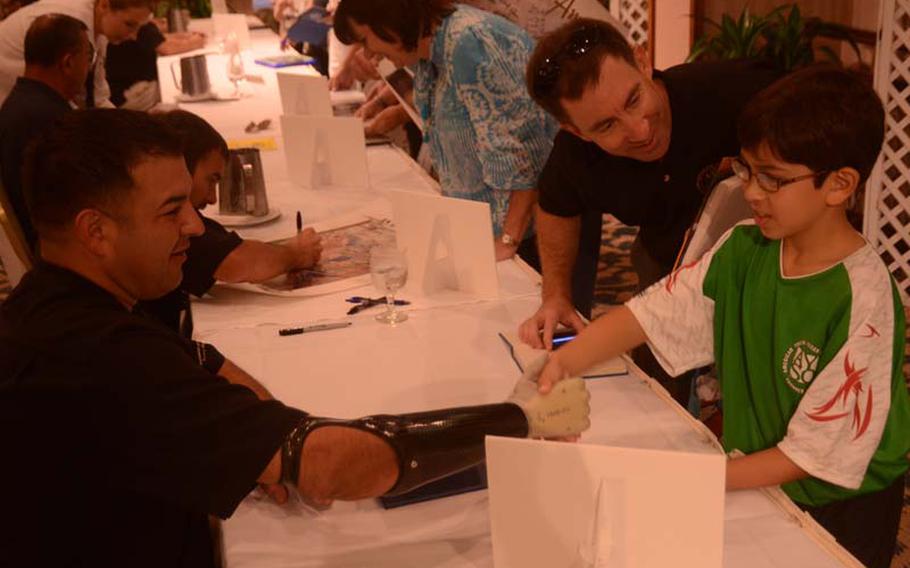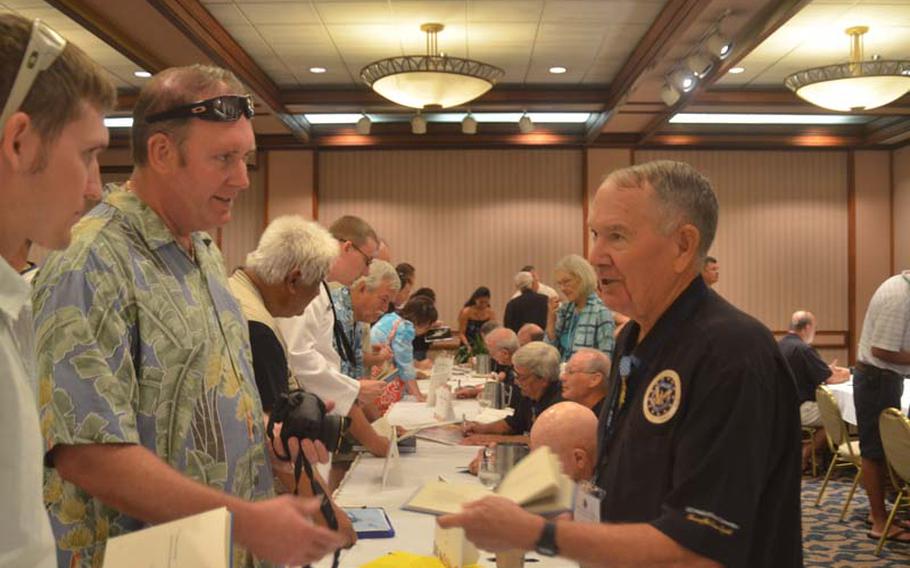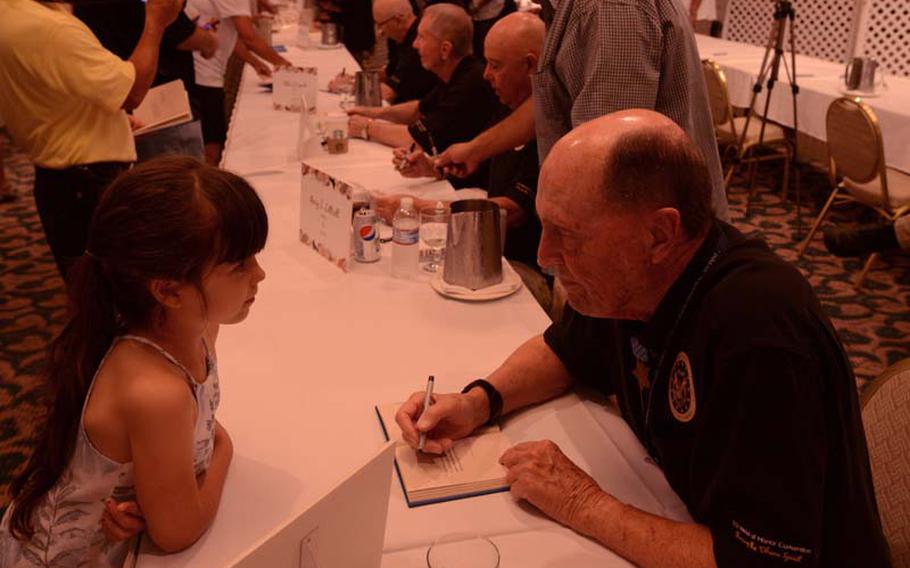 HONOLULU — The men decked out in matching polo shirts and tropical flower leis looked a lot like the scores of other visitors whose organizations hold conventions amid the sun and sand of Hawaii.
Most of the men are in their sixties, or older. They remained largely anonymous and unassuming, until the moment that these Clark Kents wrapped the nation's highest military honors around their necks and walked up a rock 'n roll stage saturated with multi-colored lights and surrounded by concert speakers.
Hundreds of onlookers — most of whom weren't alive during WWII or the Korean War, some of whom were children during Vietnam — swarmed below them in a cacophony of cheers and flashing smartphone cameras.
The largest group of Medal of Honor recipients ever thought to be in the same place wrapped up their weeklong convention with two public events — a block party featuring Gary Sinise's Lt. Dan Band on Friday, and a sold-out book signing on Saturday.
"The outpouring of appreciation for what we have done is fantastic," said Medal of Honor recipient James Taylor, who earned his award following a daring rescue in Vietnam. "I've had people walk up and just say thank you, thank you."
Medal recipients and their families attended social events earlier in the week, including a luau, a governor's reception and tours of Pearl Harbor. They also paid tribute to fallen medal recipients at the Cemetery of the Pacific, and dined aboard the USS Missouri.
To many of the recipients, the most fulfilling moments were spent inside Oahu classrooms, where they spoke to students promoting values like service, patriotism and commitment. They told stories about servicemembers who undertook dangerous missions with little chance of success, just so their comrades might make it back home.
"It's giving them another type of hero to look at, besides basketball players," said Don 'Doc' Ballard, a former Navy corpsmen and Army officer, who threw himself on an ultimately defective grenade while treating wounded Marines in Vietnam.
Ballard and several other recipients saved some of their highest praise for today's servicemembers.
"The kids going into war today know they're going into combat for (multiple deployments)," Ballard added. "I did one tour in Vietnam. They've got more stamina than we had."
Tech Sgt. Steve Dracup, an Afghanistan veteran, said he volunteered to provide security at the book signing, just for the opportunity to do something for the recipients.
He described them as superheroes in one moment, but also gained some added perspective after shaking a few hands and collecting several autographs.
"It's weird, because what they've done is extraordinary," said Dracup, of Philadelphia. "But when I meet them, they seem just like me."
---
---
---
---