'You've got to be a little bit off to do what we do'
---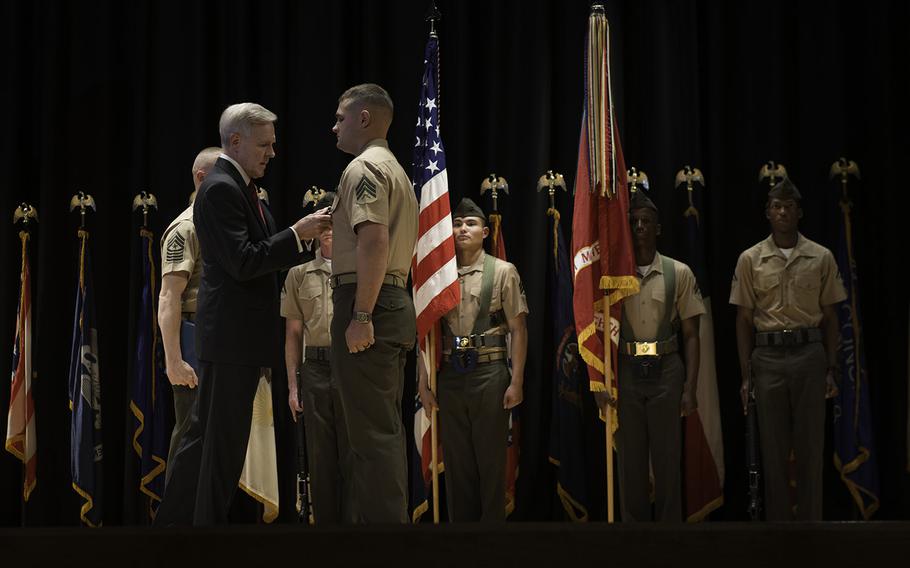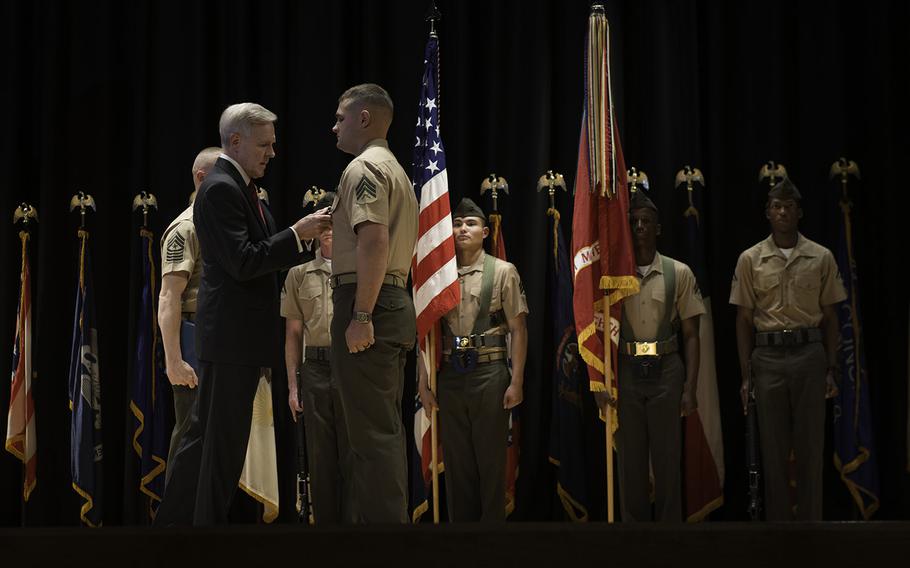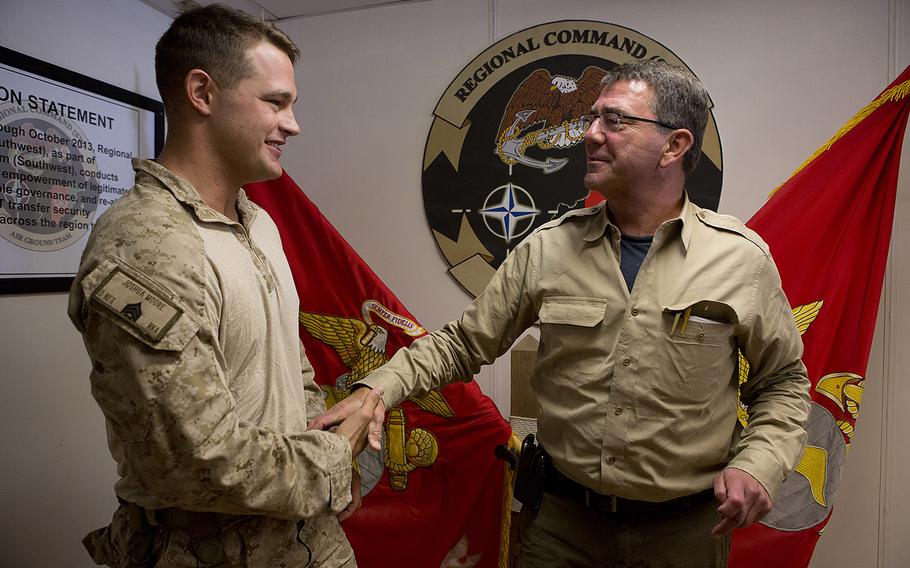 Marjah, Afghanistan — March 14, 2011
He felt the two objects hit him in the back.
When he looked, he saw two grenades at the feet of one of his fellow Marines. Then-Lance Cpl. Joshua Moore, a Marine scout sniper, picked up one grenade and threw it out of the compound his unit was occupying. The second grenade was corroded and didn't explode.
His team could have died that day had Moore not taken action.
"And that was the driving force behind what I did," said Moore, now a sergeant. "It was all about those guys. ... We were very fortunate and very blessed."
While a few in the unit were injured that day in Marjah, Afghanistan, Moore said no one died.
On March 14, 2011, the shooter-observer teams with Moore's section were compromised while in a hide site northeast of Marjah and had to return to a nearby compound. The section came under attack again after only a few hours, and that's when Moore threw back the grenade that could have killed his unit.
Shortly afterward, Moore left the compound to help three Marines who were wounded in the attack. Enemy forces 100 meters away fired at him, but Moore stood his ground and returned fire, forcing the enemy to retreat. He provided security until a quick reaction force and another sniper section arrived.
"Everything you've been trained to do matters," Moore said.
Moore was awarded the Navy Cross for his actions that day at Camp Lejeune, N.C., on Nov. 1, 2013. "The real honor was all of the guys on my team," Moore said. "We made it home. Some of us were banged up pretty bad."
As a scout sniper instructor assigned to the Advanced Infantry Training Battalion-East, Moore tells his students about the engagement that earned him the medal, but not about being awarded the medal. "That's honestly not the important part," he said.
He said he teaches his students based on his experiences. "As a scout sniper you're going to find yourself in some hairy situations," he said. "You're going to have to rely on your teammates, and you're going to have to rely on your training."
Moore did a second deployment to Afghanistan, but he said he experienced nothing as severe as the 2011 attack. After nearly six years as a Marine he's planning on "sticking around" as a scout sniper as long as the Marine Corps will have him.
"Honestly," he said, "you've got to be a little bit off to do what we do."
simoes.hendrick@stripes.com Twitter: @hendricksimoes
---
---
---
---