'I saw only one thing in their eyes: courage'
---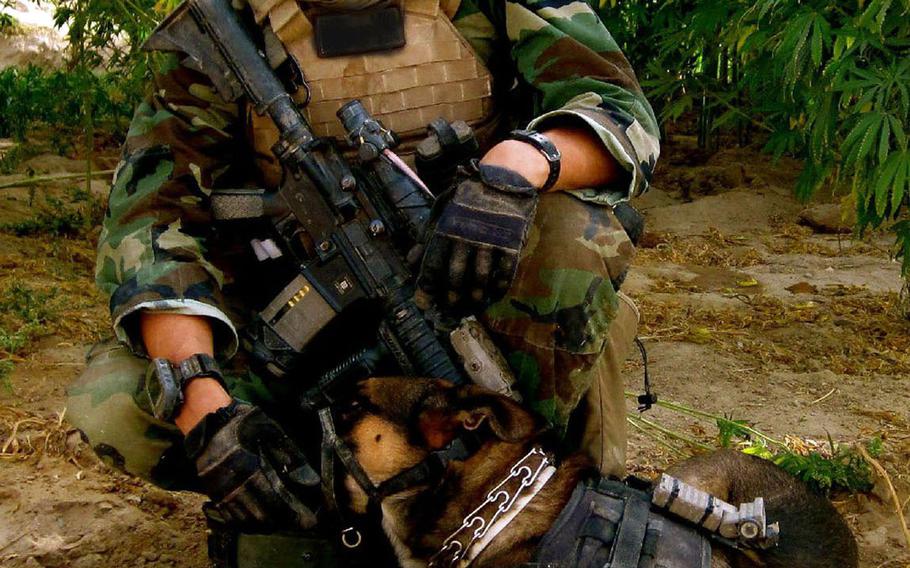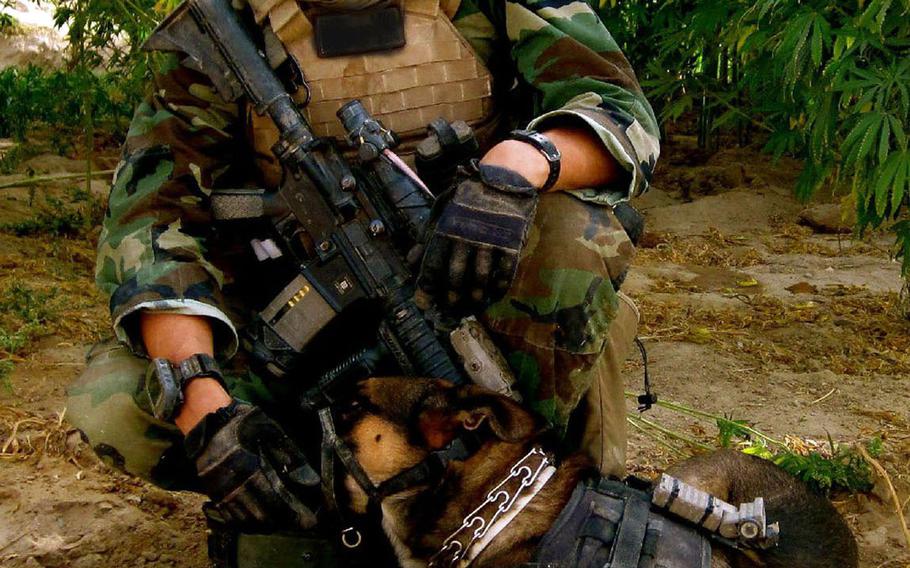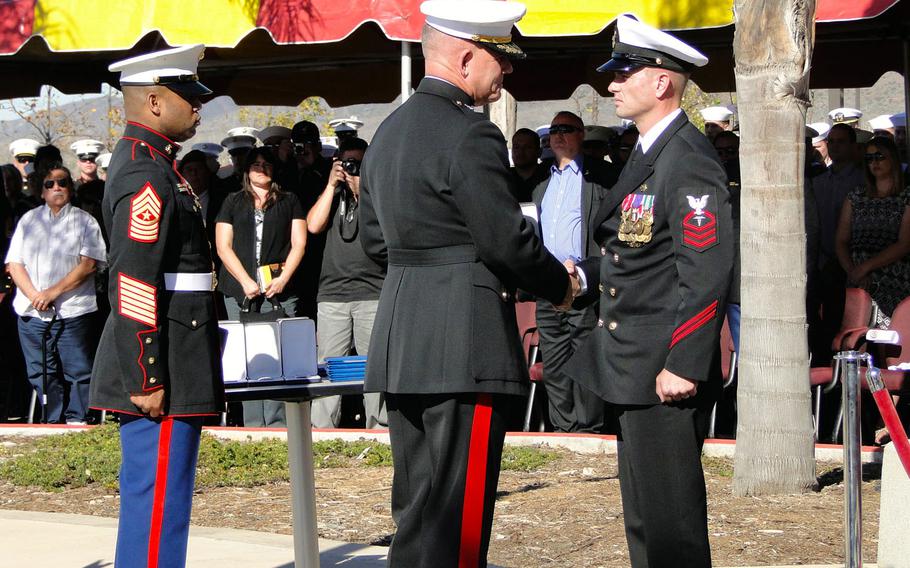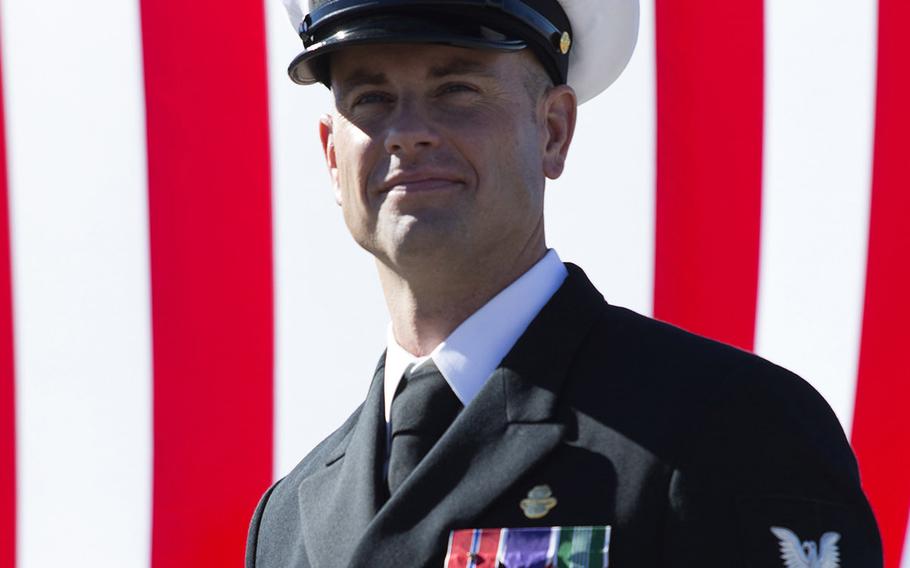 Upper Gereshk Valley, Afghanistan — Sept. 28, 2011
When the bomb exploded, Navy Chief Petty Officer Justin Wilson didn't run away.
He ran toward it.
On Sept. 28, 2011, Wilson and Marine Staff Sgt. Nicholas Sprovtsoff had gone to investigate an Afghan police checkpoint in the Upper Gereshk Valley that they heard was riddled with hidden improvised explosive devices. While Sprovtsoff, an explosive ordnance disposal technician, was working to get rid of the pressure plate bombs, one went off.
Wilson knew that there were more bombs around Sprovtsoff, but it didn't stop the corpsman. Wilson was helping Marine Staff Sgt. Christopher Diaz and Army Spc. James Butz move Sprovtsoff to another area when a second IED went off, throwing Wilson against a barrier and mortally wounding the other three men.
Wilson was injured and disoriented, but he ignored his wounds to help the fellow members of Marine Special Operations Team 8113. First he dragged one of the men out of the blast area and cared for him until he died, then he went back to search for the other two. Only after he had confirmed that all three had died would he allow anyone to treat his injuries.
Wilson was awarded the Navy Cross for his actions, becoming the first Marine Special Operations corpsman to receive the award. But he said his teammates were the true heroes. Each received a posthumous Bronze Star with "V" device for valor.
Butz had been sleeping when the first bomb went off, Wilson said, but he jumped out of his rack, put on his helmet and sneakers and ran 200 yards to help, accompanied by Diaz.
"I think everybody knew what was going to happen that day, but they came in. I made eye contact with them. And I saw only one thing in their eyes: courage, the love of a brother and the desire to get him out, save his life and bring him home," Wilson said.
"Some people tell me I'm lucky to be alive, to walk out of that," he said. "I'll tell you, I'm lucky to have served with them. They made me a better person.
"I've had some bad days in the past three years, but in all that I've done, I've never felt alone."
Diaz and his military working dog, Dino, had saved thousands of lives, Wilson said, and Sprovtsoff's actions that day alone likely saved more than 100 people.
Hero "is a word we tend to use pretty frequently these days, or we have for the last 10 years," said Maj. Gen. Joseph Osterman, commanding general of Marine Special Operations Command. But after reading the award citations, he said, it's clear that "these are genuine and true heroes."
Wilson is "a man who literally ran through multiple IEDs with complete disregard for his own safety," Osterman said. "He didn't hesitate for one second to run to the sound of the guns."
All of the men were "willing to give up their lives for those men and women on their flanks," he said. "They are terrific Americans and really do everything possible to protect our way of life."
Diaz's father, Salvador, said his son didn't care about medals, but the family appreciates that his actions and sacrifice were recognized.
"It's not going to replace our son — nothing will — but it's something we can hold on to," he said. "We're still processing a complicated array of emotions, among them grief, a sense of emptiness, but also a sense of pride."
Sprovtsoff's wife, Tasha, said she initially didn't want to know the details of her husband's death. When she finally learned what happened, more than a year later, she said she had to smile.
"I thought, it would take two bombs to get rid of Nick Sprovtsoff. That's the kind of man that Nick was, one that would instill in his wife a faith in his abilities and in his badassery," she said. "I feel like if he were here today, that's what he would say. He would say, 'Yep, I'm a badass.' "
Wilson said he has often tried to forget that terrible day, but has come to realize the importance of remembering.
"I could crawl inside of a bottle. I could be sad. I could be self-destructive, but what good would that do?" he said. "Words can't explain what those guys meant to me, and there's times when I want to shut out the world, act like this whole day never happened and block it all out.
"But I've learned that to do that, you don't remember. And without remembrance, there is no honor."
At the ceremony to honor Wilson, Diaz and Sprovtsoff, Osterman said Marines cannot afford to forget.
"What a lot of people don't realize is this fight against the enemies of our nation is continuing on, and at the forefront of that fight are the men and women who are here with you today, who wear the uniform, who are continuing to dedicate themselves to the safety of our nation … to allow us to enjoy our life without fear in our own country," he said.
hlad.jennifer@stripes.com Twitter: @jhlad
---
---
---
---