VII Corps readies for duty in gulf
---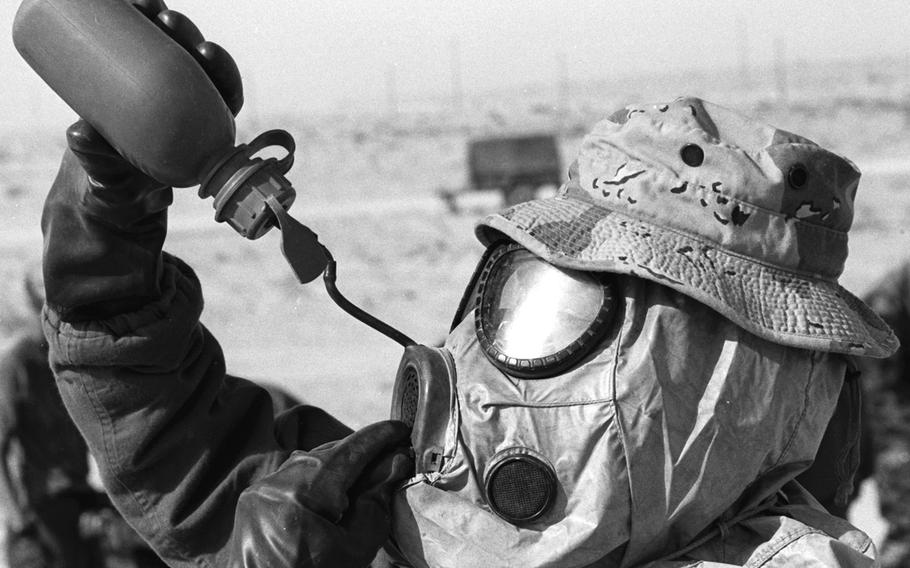 STUTTGART, Germany — There's a "sense of excitement in the air" among VII Corps soldiers about their impending deployment to Saudi Arabia, the corps commander said Saturday.
"We're proud to be able to answer the call, and we're proud to be able to go join a team that has been down there in Saudi Arabia now for some time," the VII Corps commander, Lt. Gen. Frederick M. Franks Jr., said in an interview.
Franks said, however, that he doesn't know yet how the corps will fit into the U.S. Central Command's command structure for Operation Desert Shield. That's a de-cision for the theater commander to make, he said.
"We are trained, we are mission capable," Franks said when asked why VII Corps headquarters and so many corps units were picked to deploy. He added that unit selections are policy decisions. He said he gauged reaction to the deployment announcement by talking to family members, enlisted soldiers, noncommissioned officers and officers Friday.
"There is, obviously, a sense of excitement in the air. Soldiers are proud to be able to answer the call and to go do their duty," Franks said.
Although the 1st Armored Division, 2nd Armored Cavalry Regiment and other designated units will deploy as a corps, some VII Corps units will remain in Germany. The corps is drawing up plans to administer them and the military communities, Franks said. The current proposal calls for Maj. Gen. Roger Bean to become deputy commander of VII Corps (Rear).
His duties would include responsibility for residual community-based operations, and he would report directly to U.S. Army Europe headquarters in Heidelberg. Bean probably would shuttle between the corps' Kelley Barracks headquarters in Stuttgart and his current job, Franks said.
Bean now commands the 56th Field Artillery Command in Schwabisch, the Pershing II missile command scheduled to inactivate May 31 in accordance with the 1987 Intermediate-range Nuclear Forces Treaty. Maj. Gen. Wilson A. Shoffner, commander of the 3rd Infantry Division, would assume control of the corps' remaining tactical units.
Existing family support programs will remain active, Franks said. "A chain of command ... will be in place that will be able to support and assist the families of those soldiers who are deploying. That chain of command, together with U.S. Army Europe, will be able to make the adjustments necessary as they arise," he said.
Asked how the corps will help people such as off-post, non-working spouses, Franks said he was reluctant to discuss hypothetical situations. "There will be a chain of command here, military and civilian, who will be responsive to questions and responsive to concerns, and responsive to needs of our family members who are left here," Franks said. He added later, "There's also, of course, a long tradition of Army families helping each other. And there's just an awful lot of teamwork and good will out among our family members."
The commander deflected a question about the deployment's potential effect on VII Corps role in protecting NATO. He said such a question should be addressed to the USAREUR commander. "Our principal tasks have been to re- port to Desert Shield in any way that we are called on to do so, and we've been called; to continue our focus on training and mission readiness here; and to execute Project Homeward Bound," Franks said, referring to unit inactivations announced in September.
This article appears as it did in the print edition of Stars and Stripes.
---
---
---
---