VIDEO, PHOTOS
Ryan Pitts awarded Medal of Honor for a day when 'valor was everywhere'
by
Chris Carroll
July 21, 2014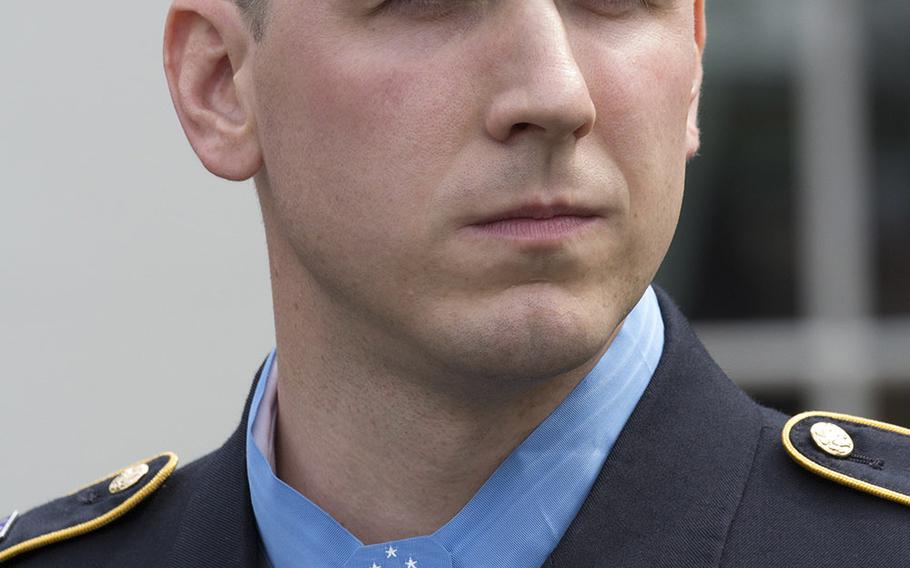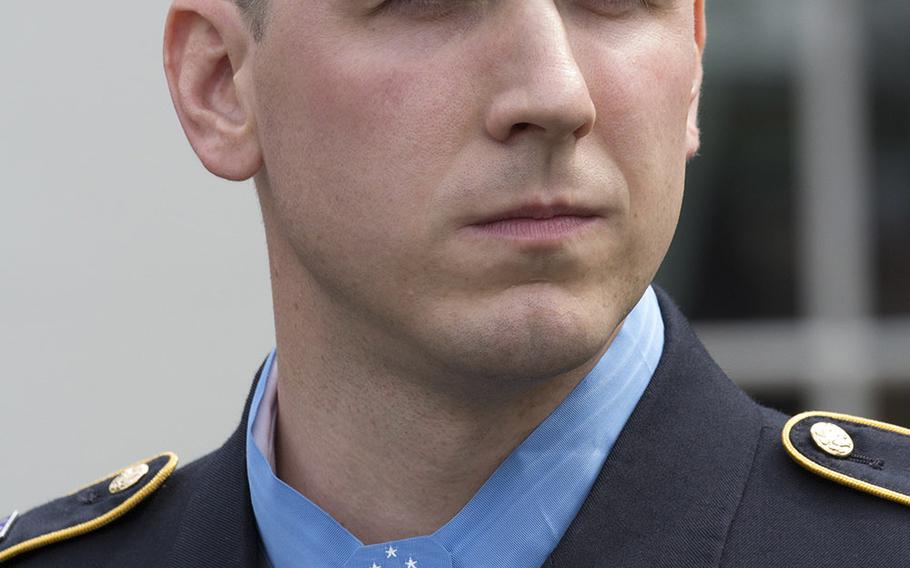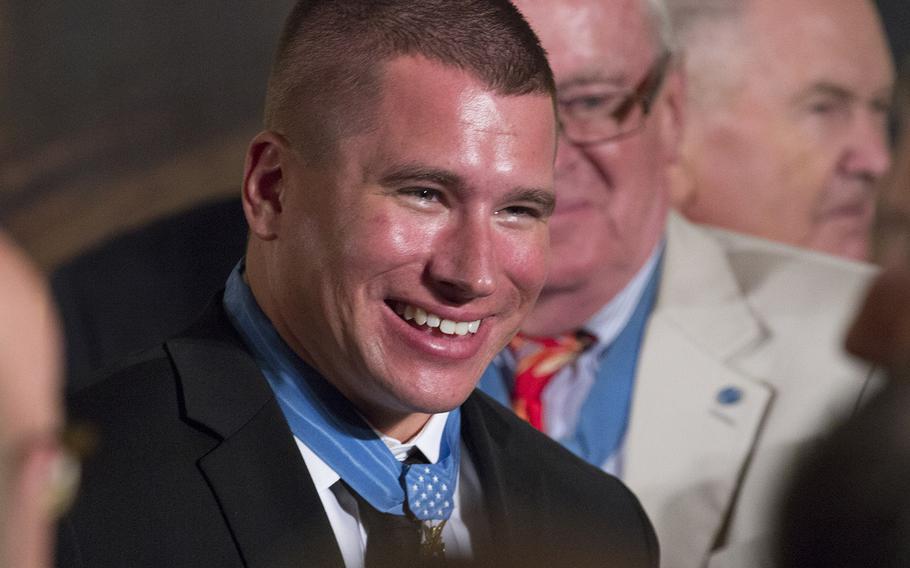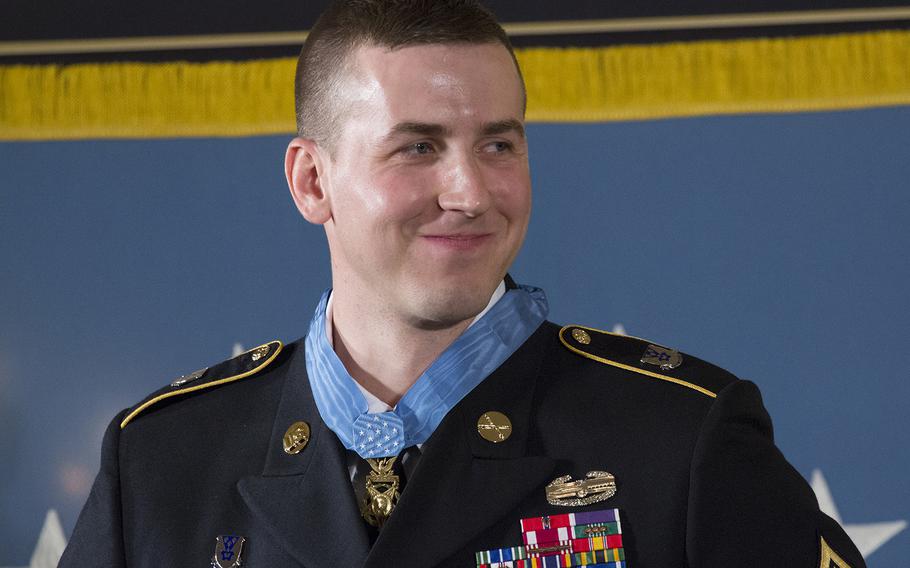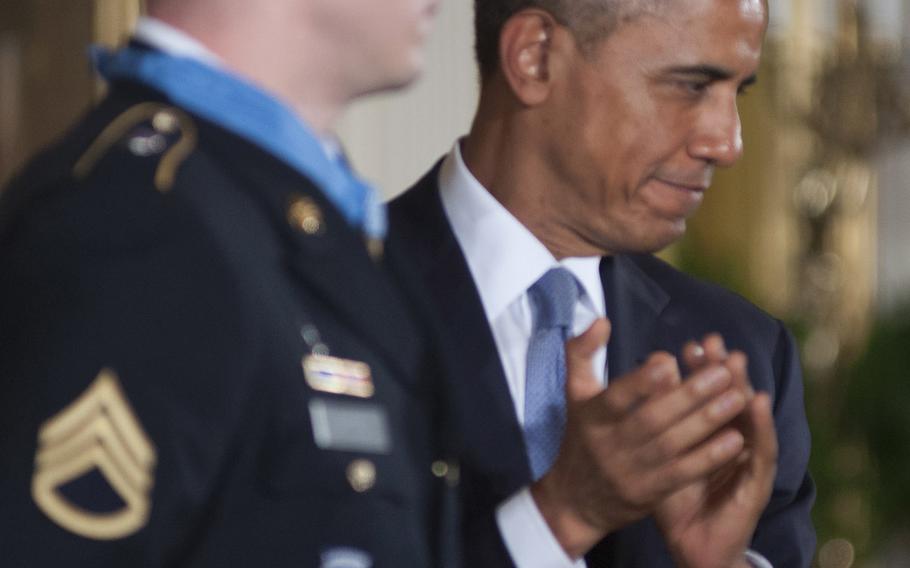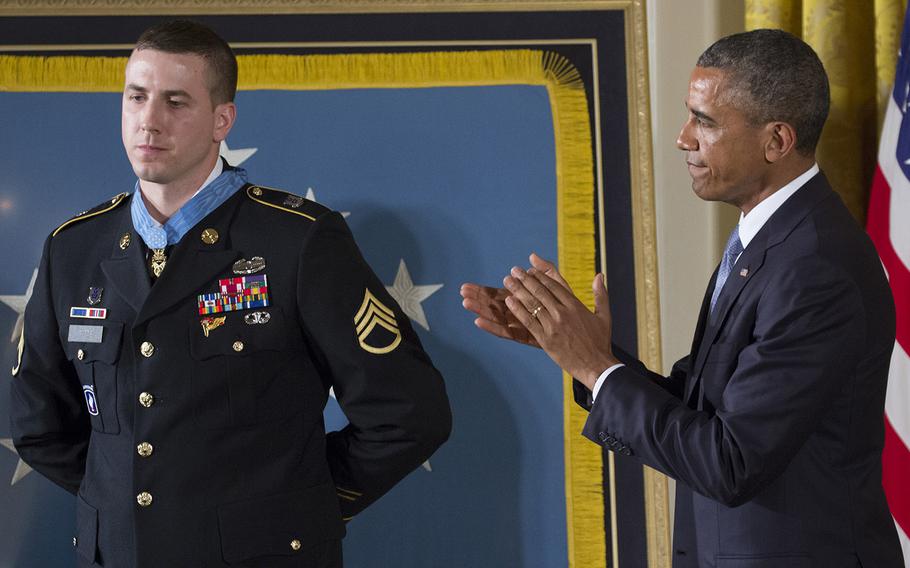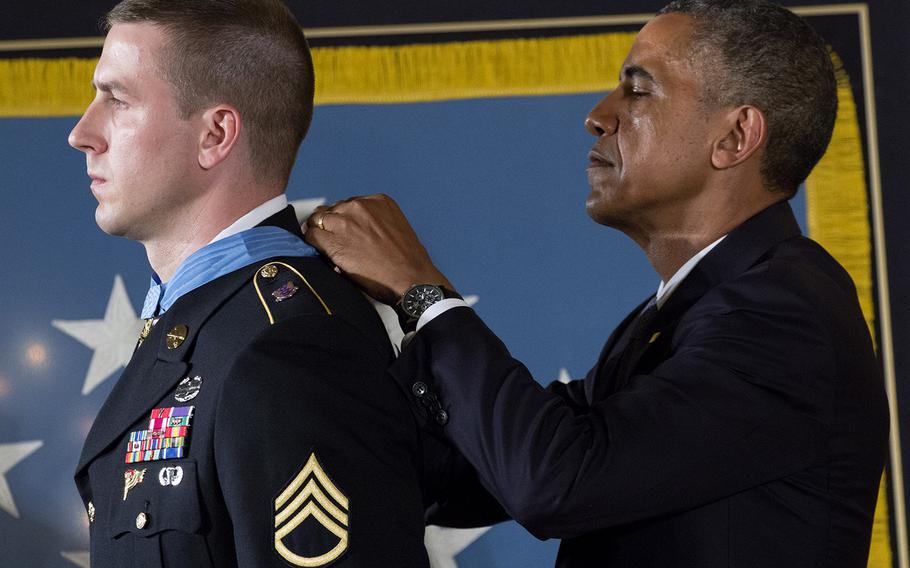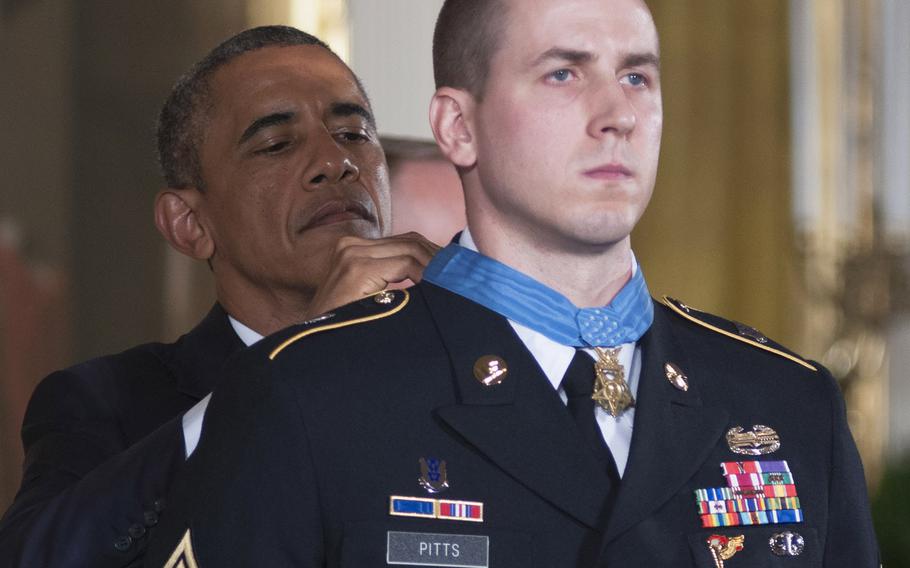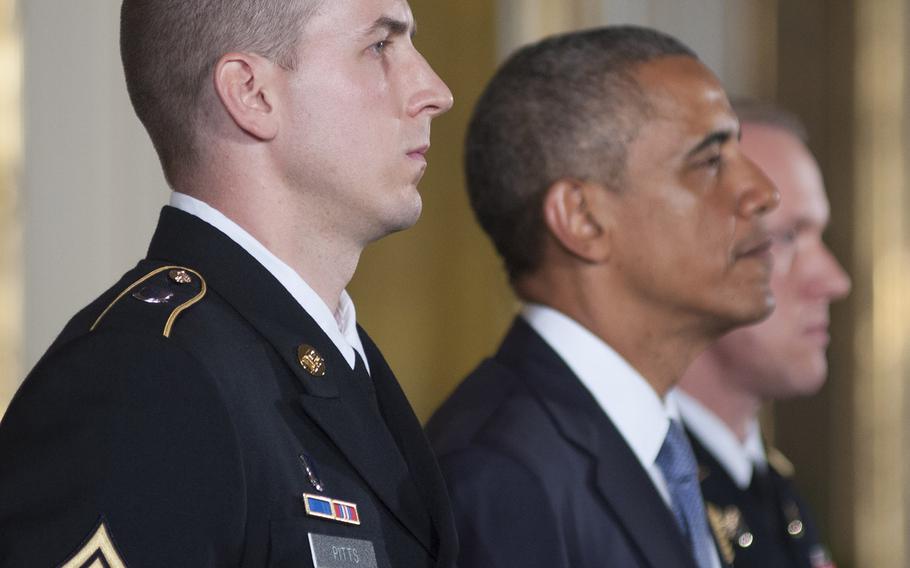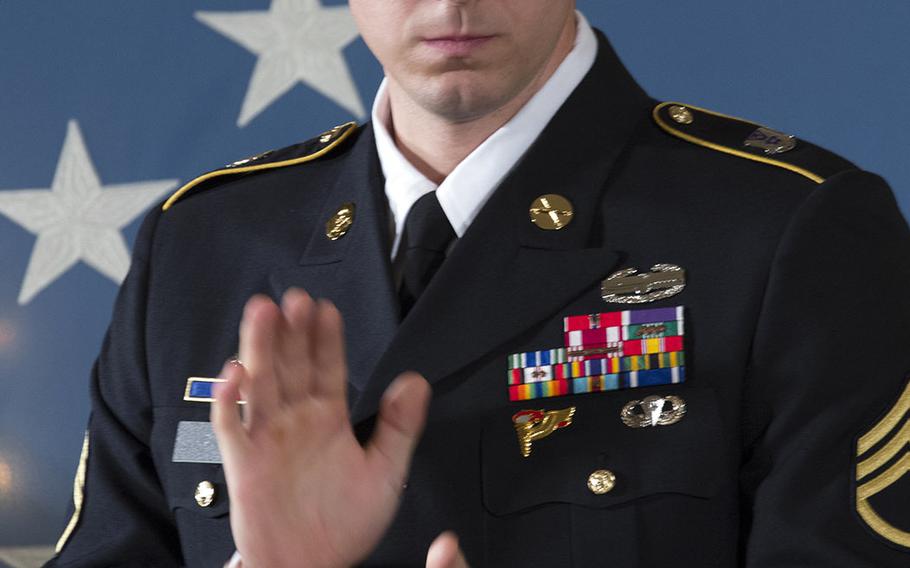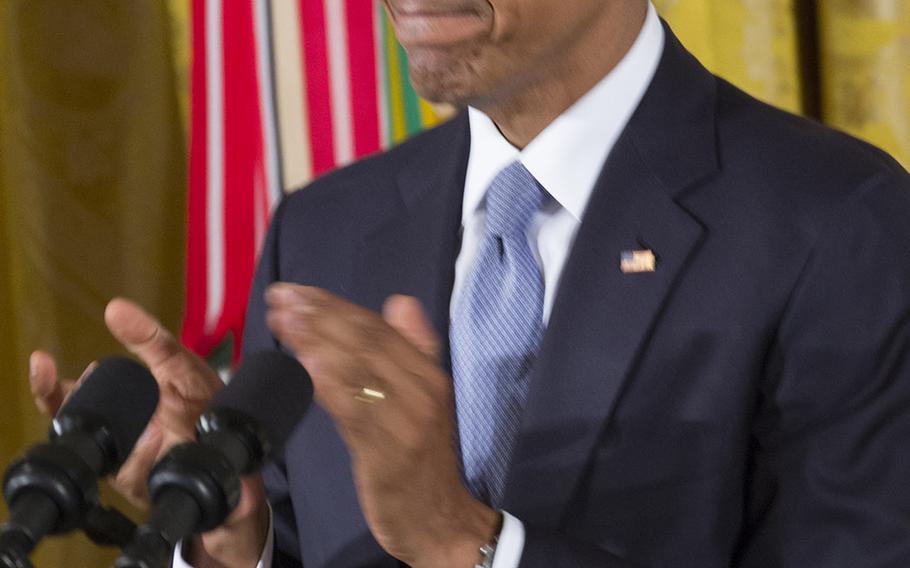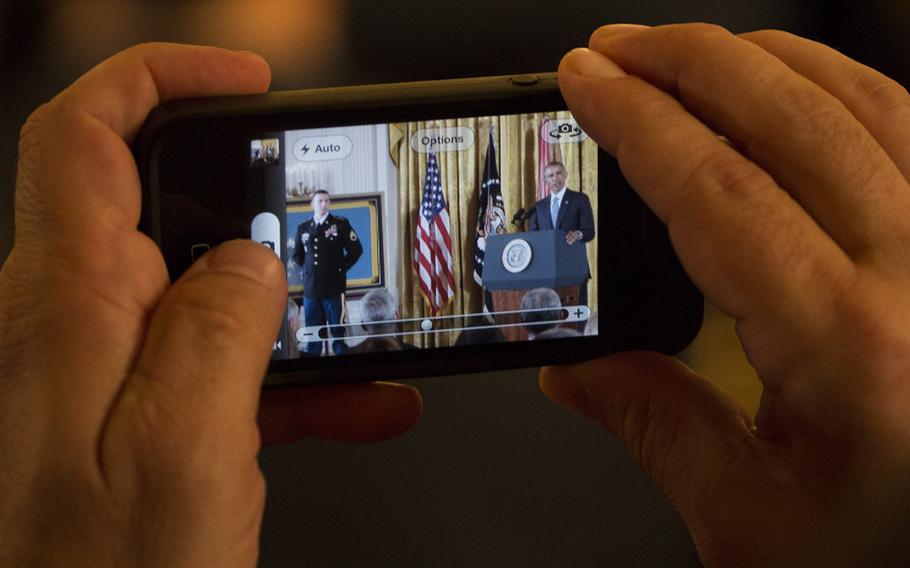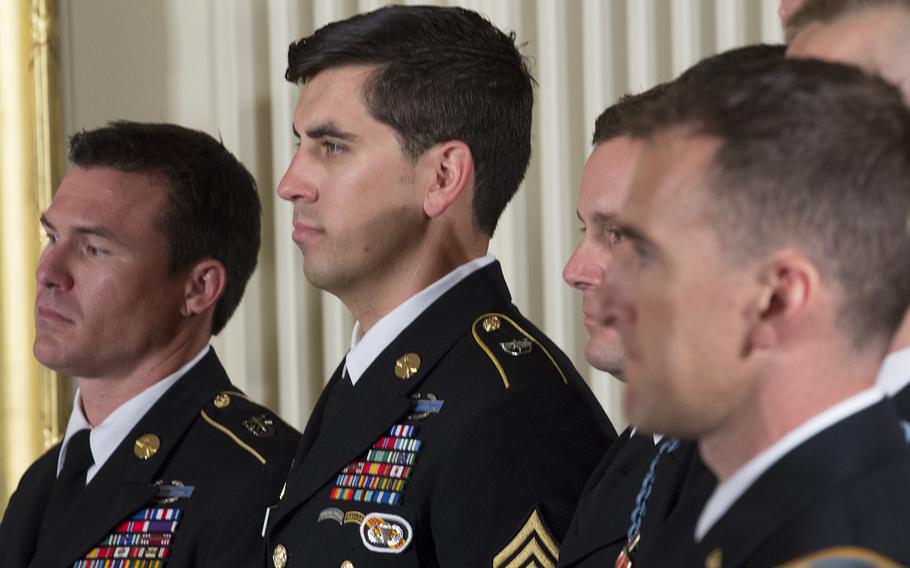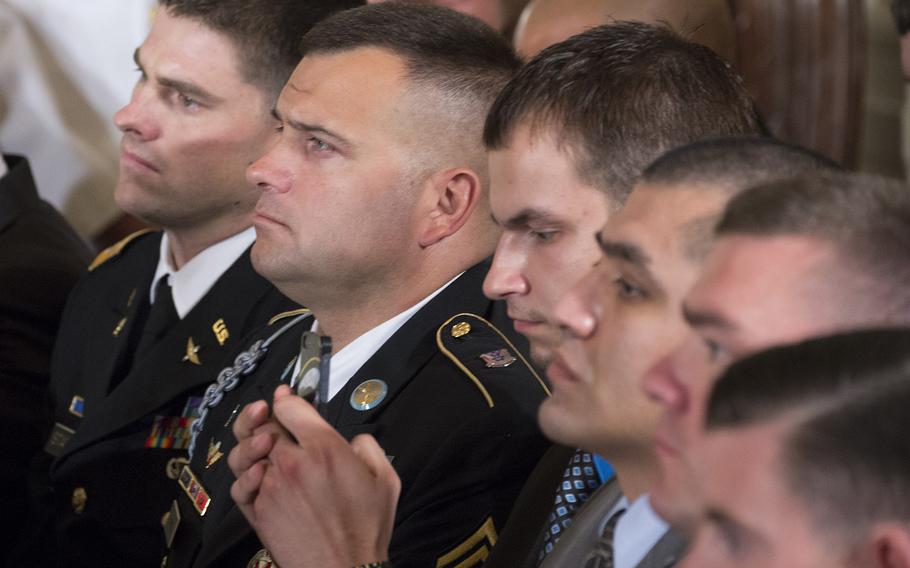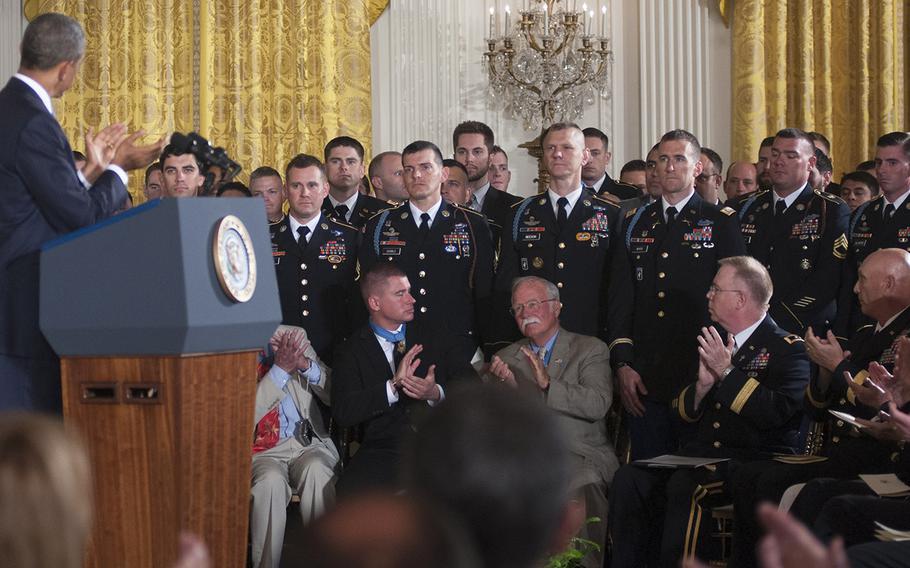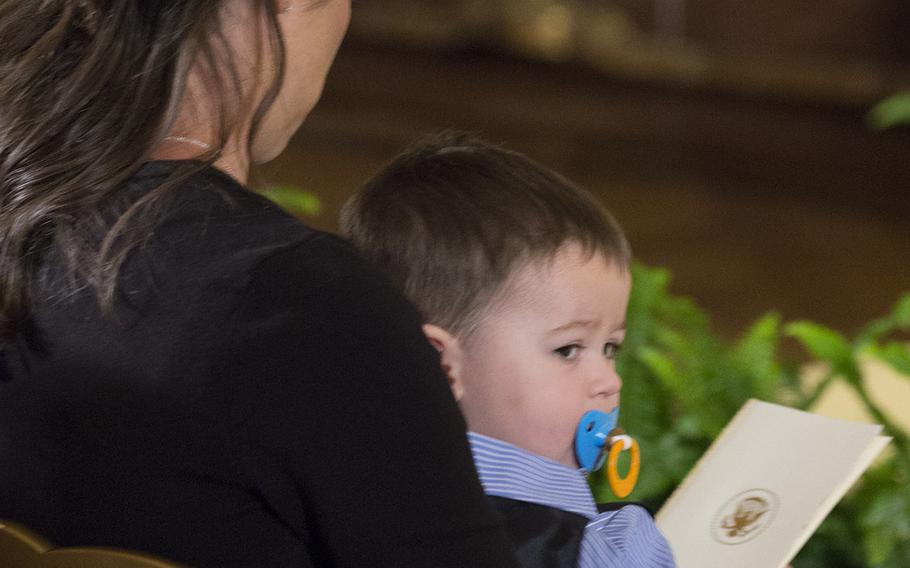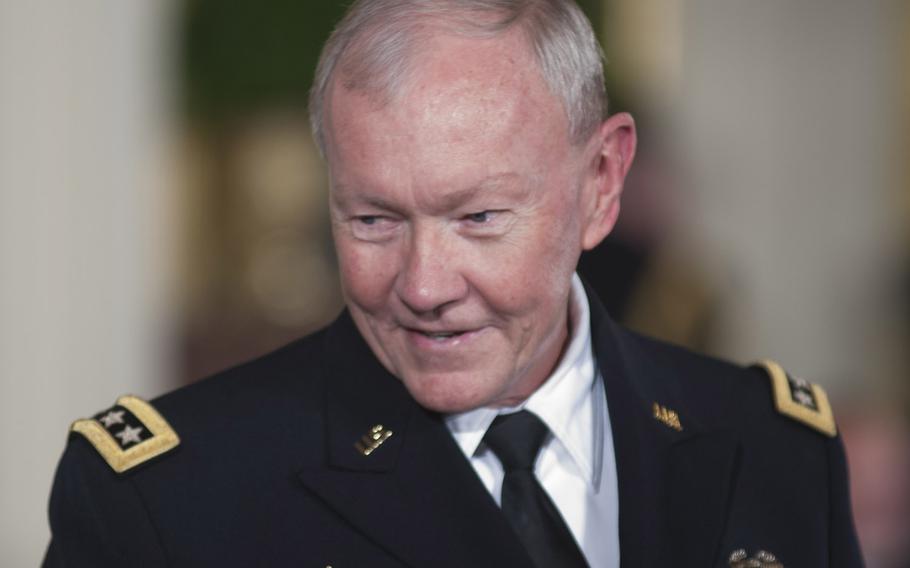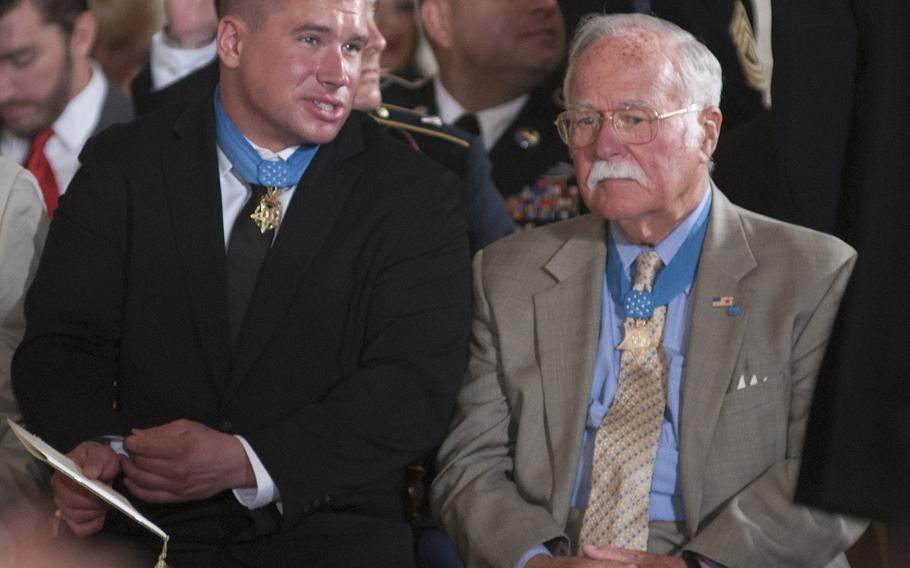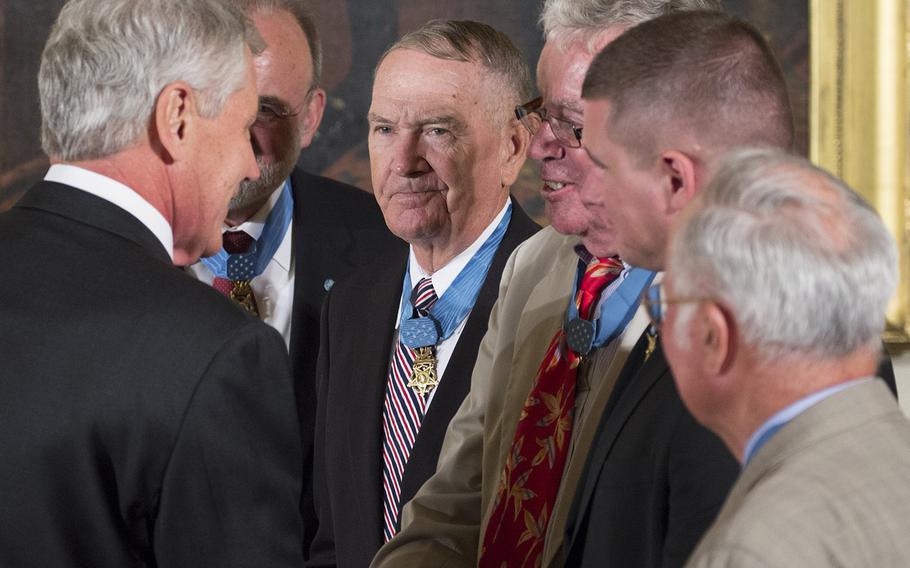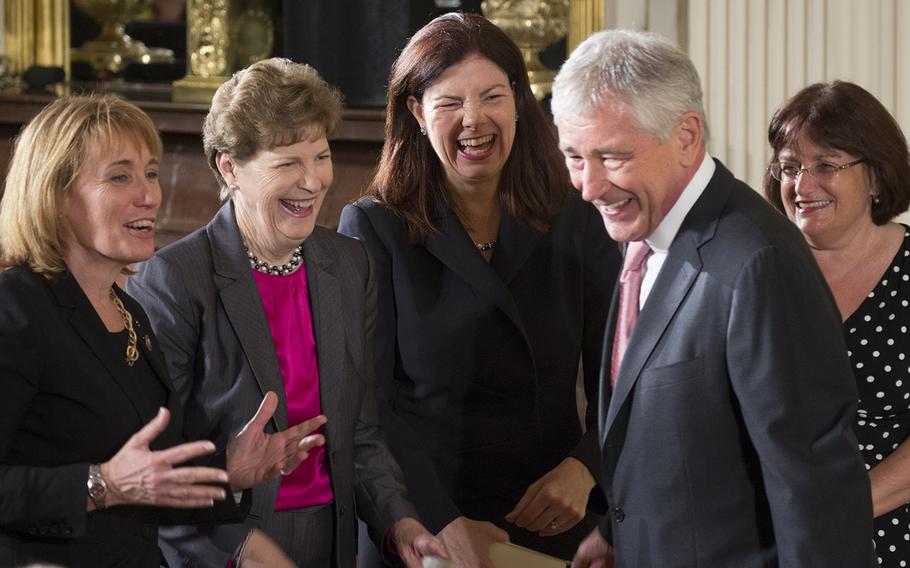 WASHINGTON — As the soldiers around him were killed one by one, a young paratrooper ended up fighting solo to hold a key piece of high ground that overlooked a U.S. base in danger of being overrun by a larger Taliban force.
Serious wounds didn't stop former Staff Sgt. Ryan Pitts from hurling a steady flow of grenades and machinegun fire at insurgents, holding them at bay until the tide of battle shifted in one of the costliest engagements of the war in Afghanistan.
For his fighting prowess and dedication to protecting his buddies, Pitts, now 28 and living in Nashua, N.H., on Monday became the ninth living recipient of the Medal of Honor from the Afghan War during a White House ceremony.
"Insurgents broke through the wire and that little post was on the verge of falling, giving the enemy a perch from which to devastate the base below," President Barack Obama said. "Against that onslaught, one American held the line. He was 22 years old, nearly surrounded, bloody but unbowed."
The brutal Battle of Wanat, as the firefight came to be known, began just after 4 a.m. on July 13, 2008, at a remote outpost called Vehicle Patrol Base Kahler in Kunar province. Pitts and eight other soldiers from 2nd Platoon, Chosen Company, 2nd Battalion 503rd Infantry Regiment, 173rd Airborne Brigade Combat Team were keeping watch over the base from an observation post called Topside when the valley exploded with fire from all sides.
Seven of the men, including Pitts, were immediately wounded and two others were killed. Early on, one of his comrades in arms, Cpl. Jason Bogar, applied a tourniquet to stop serious bleeding in one of Pitts' legs. Bogar would later be killed in the fighting.
Realizing that Taliban insurgents were close enough to attack the OP with hand grenades, Pitts began "cooking off" grenades — allowing timers to tick down — before throwing them into a concealed area nearby. In doing so, Pitts risked being killed by a short fuse, but made it impossible for insurgents to toss grenades back into the observation post.
Then Pitts — by then unable to stand — grabbed an M-240 machine gun and began firing blind over the wall. Two soldiers rushed to reinforce the OP, but were soon killed by Taliban fire. During the fight, Pitts stayed in radio contact with Capt. Matthew Myer, company commander, who was fighting on the main vehicle patrol base.
Soon after, Pitts realized that he was alone on the observation post, and that all the other soldiers were either dead or had withdrawn to Kahler. Myer told him by radio that no reinforcements were then available to reinforce the outpost.
Pitts, who believed death was certain, decided to take out as many enemy troops as possible, and began firing grenades nearly vertical so they would fall down on insurgents hidden in a draw just yards away.
"As one of his teammates said, 'Had it not been for Ryan Pitts, that post almost certainly would have been overrun,'" Obama said.
With his condition worsening, several more soldiers arrived to reinforce the observation post, and one of them, Sgt. Israel Garcia, was killed in a subsequent RPG volley. Pitts stayed on the radio and helped target airstrikes, and soon the Taliban were on the run. Some two hours after the battle began, Pitts was finally evacuated.
Since the recent announcement that he would receive the nation's highest award for combat valor, Pitts has been strenuously denying that his bravery surpassed that of his fellow soldiers — particularly those killed. Instead, he said, the medal stands for the bravery of all who fought that day.
"There was valor everywhere, according to Ryan," Obama said. "So today we also pay tribute to all who served with such valor that day: shielding their wounded buddies with their own bodies, picking up unexploded missiles with their hands and carrying them away, running through the gunfire to reinforce that post, fighting through their injuries and never giving up."
Speaking to the media after the ceremony, Pitts said his mind had been on his comrades — those who attended the ceremony and those who died at Kahler — as Obama draped the medal around his neck.
"Valor was everywhere that day and the real heroes are the nine men who made the ultimate sacrifice so the rest of us could return home," he said. "It is their names, not mine, that I want people to know."
carroll.chris@stripes.com Twitter: @ChrisCarroll_