Report: VA wrongfully denied $53 million in veterans' emergency care claims
by
Nikki Wentling
August 7, 2019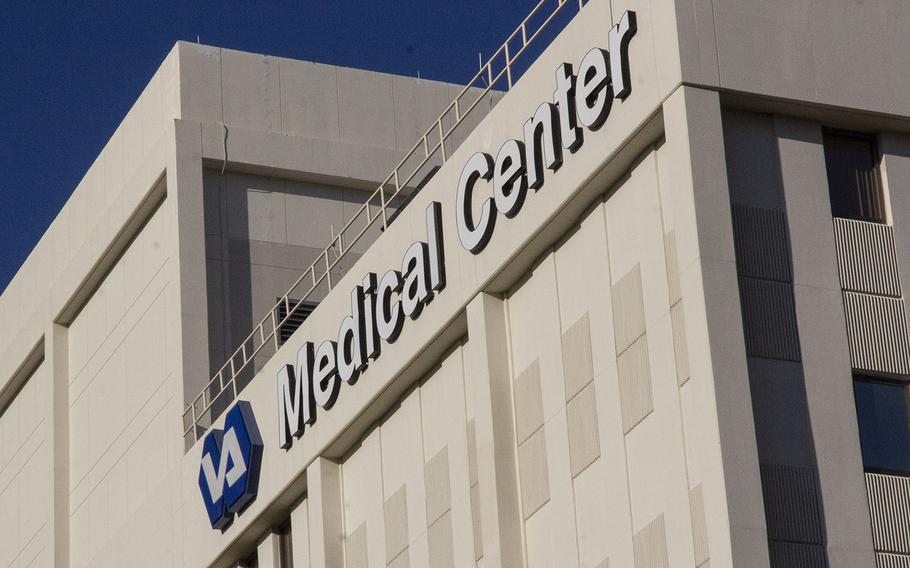 WASHINGTON — The Department of Veterans Affairs wrongfully rejected thousands of emergency-care claims during a five-month period, sticking an "undue financial burden" worth millions of dollars on some veterans, a federal watchdog agency reported Tuesday.
The VA Office of Inspector General released findings that VA supervisors pressured staff to quickly decide claims and some staff members said they were encouraged to deny claims to maximize productivity. The culture, which "created systemic pressure to favor speed over accuracy," led to staff incorrectly rejecting 31% of veterans' emergency care claims from April 1 to Sept. 30, 2017.
The errors affected an estimated 17,400 veterans who were stuck with a total $53.3 million in medical bills that the VA should have paid, the IG reported.
"The claims-processing environment focused on production and prioritized quantity over quality," the report reads. "When these claims are denied, non-VA facilities and providers can bill veterans for some or all the costs of the emergency care services provided."
In one case, a veteran went to a non-VA emergency department after a seizure. The claim for reimbursement was inappropriately denied, leaving with the veteran with a potential $15,000 bill.
In addition to the wrong decisions, veterans whose claims were rejected didn't receive complete and accurate information about their denial, limiting their ability to appeal, the IG wrote. During visits to nine offices nationwide, inspectors found stacks of unsent decision letters — many of them containing time-sensitive information — that were up to two months old.
Claims examiners were encouraged to move quickly — receiving bonuses, overtime and telework privileges if they met their production targets, the IG found. They received work-production credit when they rejected or granted claims but didn't get credit for researching them or suggesting that the claim be further reviewed.
The IG surveyed examiners who said production standards were too high and "did not allow enough time to do a thorough and complete job of assessing claims," the report states. One examiner wrote in response to the survey that supervisors threatened examiners with being fired if they didn't meet their production standards.
"Constant nonstop intimidation. The atmosphere is terrible. I think it is more that processors just rapidly slop claims through as fast as they can just to hit their numbers," the examiner wrote in the survey.
In response to the report, Richard Stone, executive in charge of the Veterans Health Administration, submitted plans to comply with the IG's 11 recommendations. One is to review and correct the inaccurate decisions that the IG used in its sample. To estimate the total number of inaccurately processed claims during that time, the IG reviewed 240 rejections.
In May, the VA said it was developing strategies for its examiners that focus on quality.
wentling.nikki@stripes.com Twitter: @nikkiwentling