OPINION
Once a military kid, always a military kid
---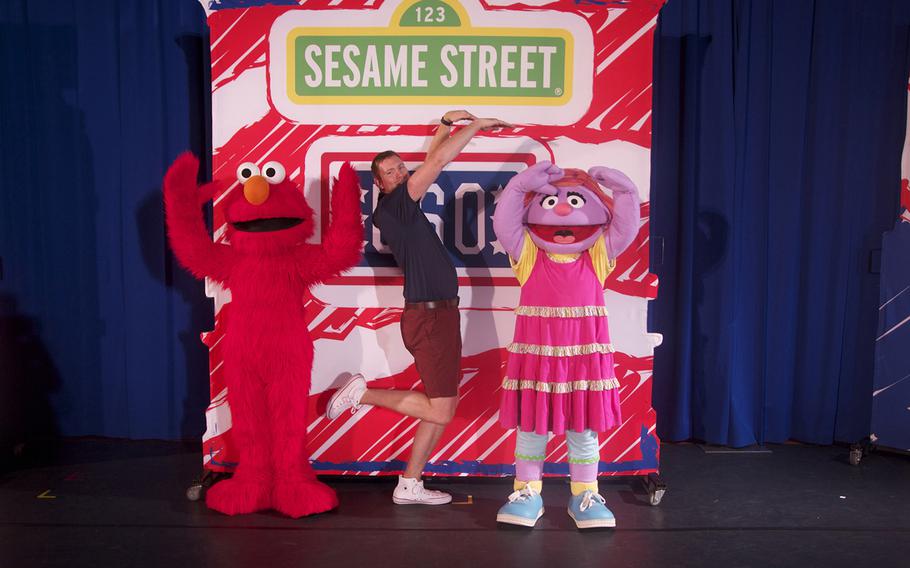 "When a parent is called to serve in our military, the whole family serves." These are the opening words of Sesame Street/USO Experience for Military Families — and as soon as I push "play" on the DVD player, the show comes to life. I watch as the crowd quiets down. Children are mesmerized by their Elmo twirly lights, and parents listen closely to first lady Michelle Obama's remarks at the top of the show. I feel myself transported back in time to when my mom was telling me these same messages — because I grew up a military kid.
My dad served as an officer in the U.S. Army for more than 20 years. Military communities are sacred and tight-knit because not everyone can empathize with what families of service men and women go through. Kids in most military families move six to nine times before high school, and my family was no different. Whenever Dad and Mom sat us down for the "we're moving" conversation, it was never easy. The same questions came up every time: "Why are we moving?" "Where are we going?" "What about me, my friends, my school?"
This litany of questions is well known to all military families, so when I heard the Sesame Street/USO tour helps address challenges these families go through, I knew I wanted to be involved. I feel very lucky to be a part of such a special tour, because I know that these messages are important to the audience, and with deployments and long hours on the job, any time military families can spend together is precious.
The Sesame Street/USO tour is distinct in so many ways. It's just for military families, it comes to right to their bases, it features a military kid character named "Katie" who was created exclusively for the show, and the show is free. The Sesame Street/USO tour also performs two different shows — "Katie is Moving to a New Base," an instant favorite when introduced in 2011, and "Katie's Family Transitions to Civilian Life," which made its stateside debut just this year.
Our "Moving" show is all about, well … moving to a new base — a challenge I am all too familiar with. The packing, starting at a new school, making new friends and saying goodbye to old ones are still fresh in my mind. When I was growing up, my sister and I didn't have a show like this to relate to, or learn from. Today, Elmo and his friends tackle some of the tough issues military kids face and help them communicate their feelings and look for the positive aspects of the change their family is undergoing. At the end of the show, Katie feels much more confident she'll be able to make new friends and stay in touch with her old friends too. She learns that moving can be a sad time, but there's always a way to pick yourself back up.
Elmo's friends tell Katie she can always talk to her mom and dad about how she's feeling. I know the show is prompting hard conversations military families have because I've heard kids leaving the show start to convey some of their own feelings. This is what I hope every military family takes away from our tour.
In the newest show, "Transitions," we see Katie on Sesame Street again but for a very different reason: Her dad is transitioning out of the military. According to a recent Blue Star Families survey, "Approximately one-third of those transitioning from military to civilian life experience difficulty." My dad experienced this when he retired, and I did too when I finished my enlistment with the U.S. Marine Corps in 2011. It's just odd — not just for those transitioning out — but for the kids as well. In the show, Katie feels very uncomfortable about this new challenge. She feels lost and questions where she will belong.
Elmo and his friends are right there to help Katie through this tough challenge, telling Katie this next step could be the beginning of a new adventure and the military will always be there for her. Katie learns that no matter what happens in her life, she will always be a part of the military community. Once a military kid, always a military kid.
The USO kicked off its 75th anniversary on Feb. 4, and I'm excited to be a part of such a wonderful organization. This humbling experience will resonate with me for the rest of my life, both as a veteran and a military kid. As I think about the future, I imagine my wedding, coming up in April. On one of the most important days of my life, my best friends — who grew up military kids just like me — will be standing alongside me. We continue to support each other to this day because of that sacred community we all share.
---
---
---
---