OPINION
On a mission to protect national monuments
---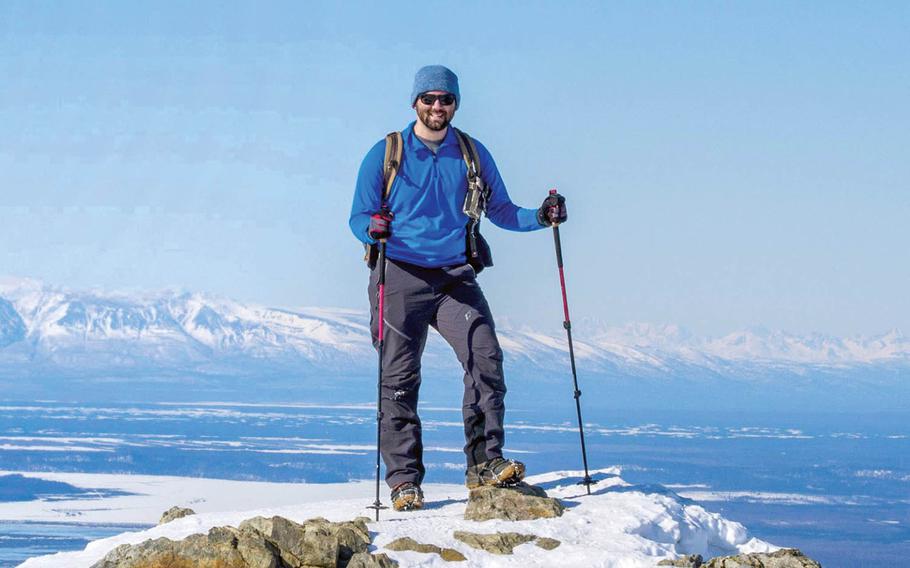 There's an experience I have every time I'm on a difficult hike. It's the moment where every part of my body says, "stop walking." I look up and the summit still appears so far away. I feel like I've been trudging for days. In this moment, a deeply rooted determination arises. It tells me to drink water and drive on. I'm on a mission. I'm not giving up.
This determination, this sense of a mission and unwillingness to quit when things get tough, is something that any military veteran will understand. Outside of service, there are few areas of life where this determination can be used and strengthened as it can in the great outdoors. Being away from civilization, many skills procured from our time in the military are tested and improved: situational awareness, attention to detail, equipment maintenance, physical conditioning, medical training, even weapons proficiency if you are a hunter or carrying a gun into the backcountry in the chance you'll encounter a grizzly. These skills are just as applicable in the wild as they were downrange.
Many veterans are back in their element in the outdoors. We have our equipment, we have our destination and we have our mission. Should anything arise that causes the mission to be incomplete — weather, injury, wildlife — that determination to finish what we started will not break; it is a part of us. This is the determination of a soldier and protector of American values against all attacks. As the creed declares, "I am a guardian of freedom and the American way of life."
I am not using hyperbole when I say that many of the Trump administration's recent actions are an assault on our wild public lands. Interior Secretary Ryan Zinke's "reviews" of 27 of our country's national monuments are nothing more than aggressive attempts to undermine the heritage that belongs to all Americans, and sell or lease that land for fossil fuel production. (The Trump administration is expected to decide the fate of those 27 national monuments by Aug. 20.) As someone who also served, Zinke should take a moment to consider what it fully means to defend the country he stands for.
The America I stand for, and fought for, is not dominated by coal mines, drilling platforms or pipelines. Stripping our land of its natural beauty and displacing its wildlife does not make America great. This is not what sets us apart from the rest of the world. It is our history and leadership in protecting shared public lands, whether creating the world's first national park system, safeguarding wildlife refuges to protect diverse and fragile ecosystems like the Arctic National Wildlife Refuge, or providing access to historic and cultural sites where all Americans can enjoy our sacred country. These are assets that drive an $887 billion outdoor recreation economy and support 7.6 million American jobs, both of which have grown steadily when other industries like coal and oil are boom and bust.
I am determined to fight against this attack on America. The summit still appears far away, and I feel like I've been walking for many miles, but I have a mission that as a veteran I feel obligated to see through: to protect our nation's parks, monuments and wild places.
Commander Zinke, with 23 years of service in the U.S. Navy, I hope you will share this mission with me and millions of other Americans. You say, "Without question, our public lands are America's treasure." A veteran wouldn't give that treasure away. A veteran would protect it, fight for it and preserve it for all Americans, for all generations. A failure of that mission would be a failure of service to the United States of America.
Dj Tyson served in the U.S. Army for four years, with a deployment to Iraq in 2008. He grew up in Alaska and has spent time in parks, monuments and other public wild places across the U.S. He is currently interning for The Wilderness Society in Washington.
---
---
---
---