Make sure your feelings will endure
---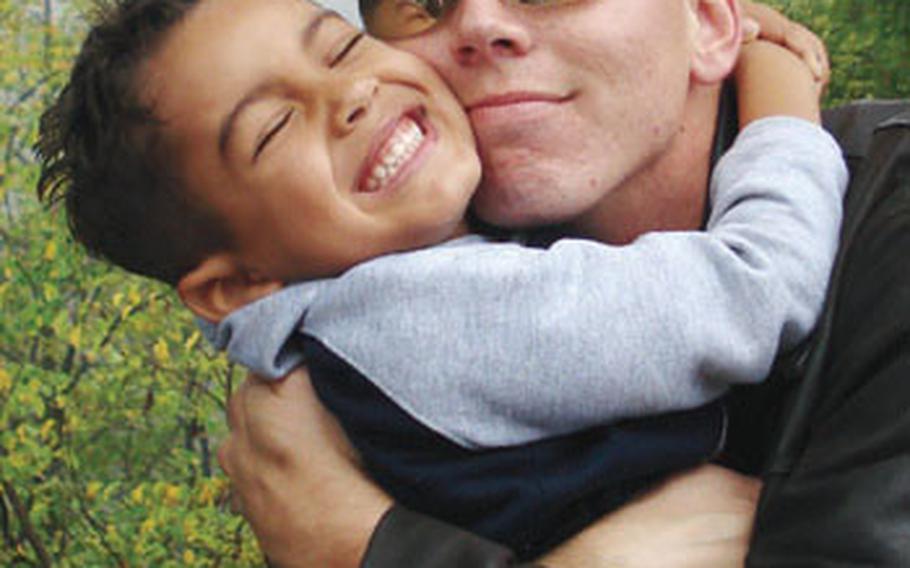 On Nov 8, 2007, 5-year-old Isaiah Sky Rogers was left behind when his daddy died in a Black Hawk helicopter crash near Treviso, Italy.
It took everyone by surprise because my son, Staff Sgt. Robert Daniel Rogers, was an avionics sensor technician but was chosen to take part in this training flight as a reward. Five others lost their lives as well. What legacy have they left for their loved ones?
We have a precious photo of my son holding his son. They say a picture is worth a thousand words, but too many things were left unsaid.
We have plenty of pictures and some video footage. However we don't possess any recording of my son's voice with his last wishes or any fatherly instructions, guidance or expressions of love. There is no heart-to-heart talk, no simple "be a good boy" or "stay out of trouble."
Why? My son was healthy and was neither in nor going to a war zone, so there was no urgent reason for having such vital recording made.
How about you? Are you prepared for the unthinkable?
Tomorrow is not promised to any of us. Are you leaving a legacy? A legacy is not just for the rich and famous. We all need to consider what we are handing down to our loved ones and future generations. It's so much more than money or possessions. It's those things that define us: It's the message that comes through our lives and is seen in our struggles, goals and accomplishments. It is what really mattered most to us. It's time and moments spent together, moments that leave an impact because they can never be replaced. It is what is written on our hearts.
But is there a record of it, by letter, audio or video?
I am so grateful to have had my son for 27 short years. I will never regret taking the trip to Europe. How I treasure spending that summer hanging out with him. I am so grateful to have seen him become a great cook, using fresh oregano, Italian sausage instead of hamburger, and bowtie noodles instead of spaghetti.
His house was immaculate and had live plants throughout. How extremely proud I was to watch him take care of his son.
The military eulogy said it best. Rob was a doting father over Isaiah and never happier than when he was with him. What a perfect way to describe his love for his son.
Rob is "a super daddy" are the last words on his gravestone; his legacy from beyond the grave. He always cut the food to bite-sized pieces, spiked his son's hair to match his own, read stories and studied the ABCs. He had a great sense of humor and a contagious laugh.
Isaiah recalls, "My daddy was funny and told funny jokes and we would wrestle." Now our challenge is to keep those memories alive.
How we long for a recording. It's too late for us, but not for you.
Make time and spend a few minutes in front of a camcorder or cell phone, or write a letter. Give those words and expressions of love and encouragement for those pivotal moments in the life of your loved ones. Put yourself in their shoes and speak those words now.
Record it. It's as essential as your next breath to those of us you leave behind. If you don't, your loved ones will spend their life time wishing they could hear these words.
Anna Showalter lives in Sierra Vista, Ariz.
---
---
---
---