Yokota digging out from Tokyo's worst blizzard in 45 years
By
Seth Robson robson.seth@stripes.com
February 10, 2014
---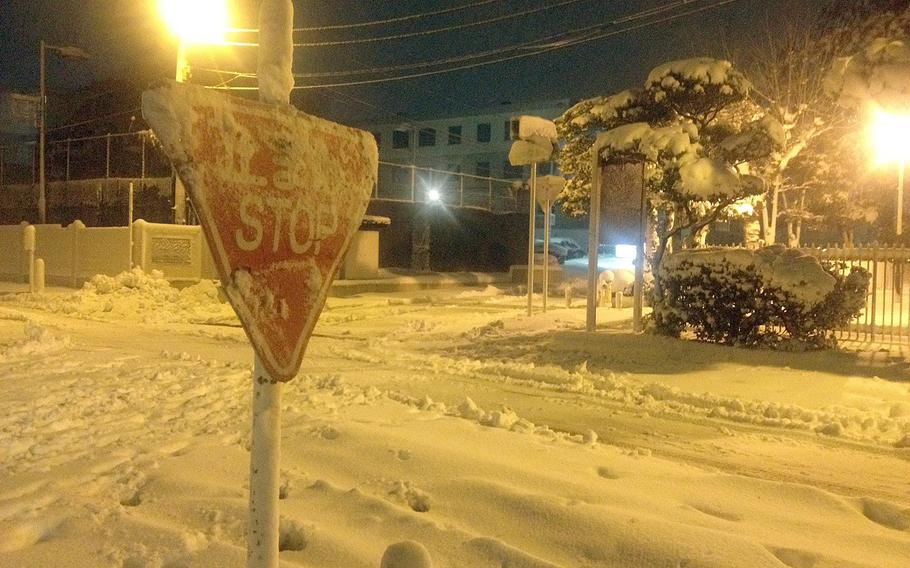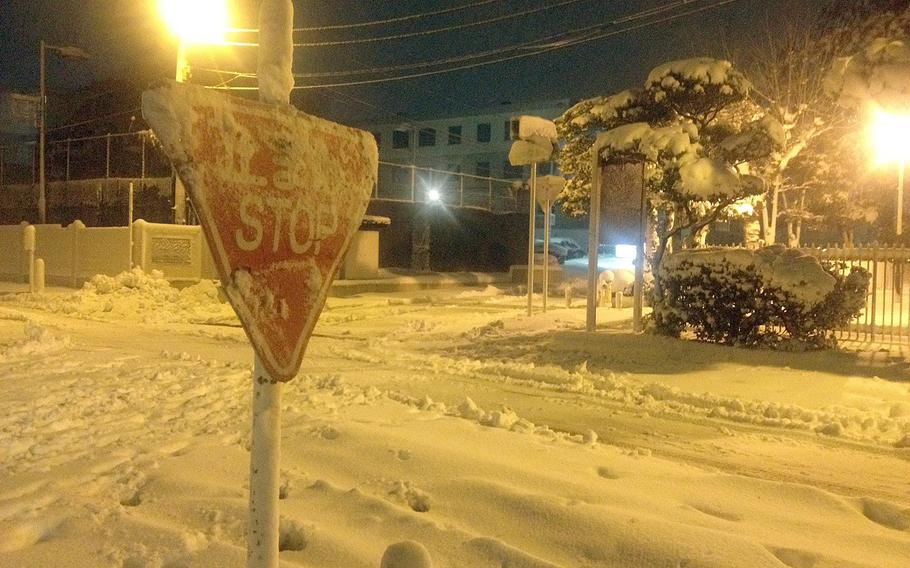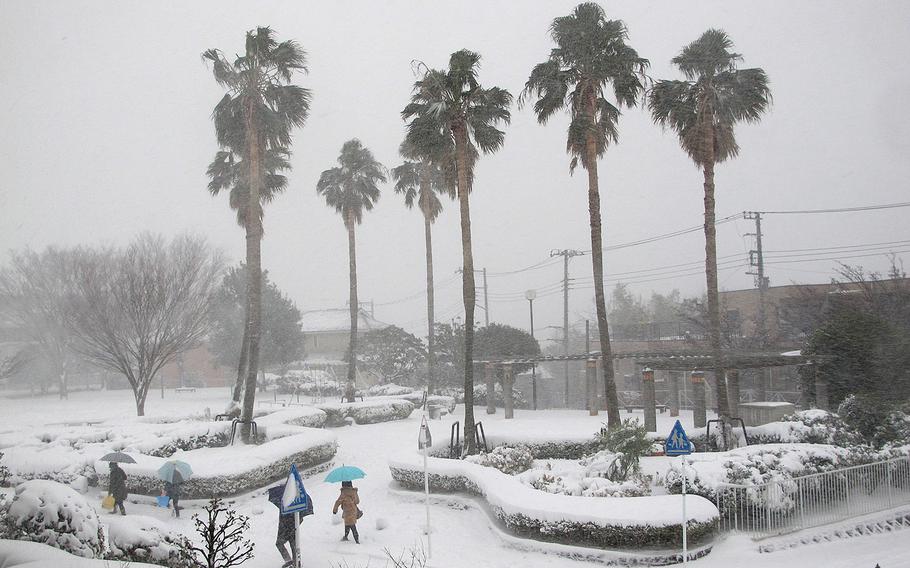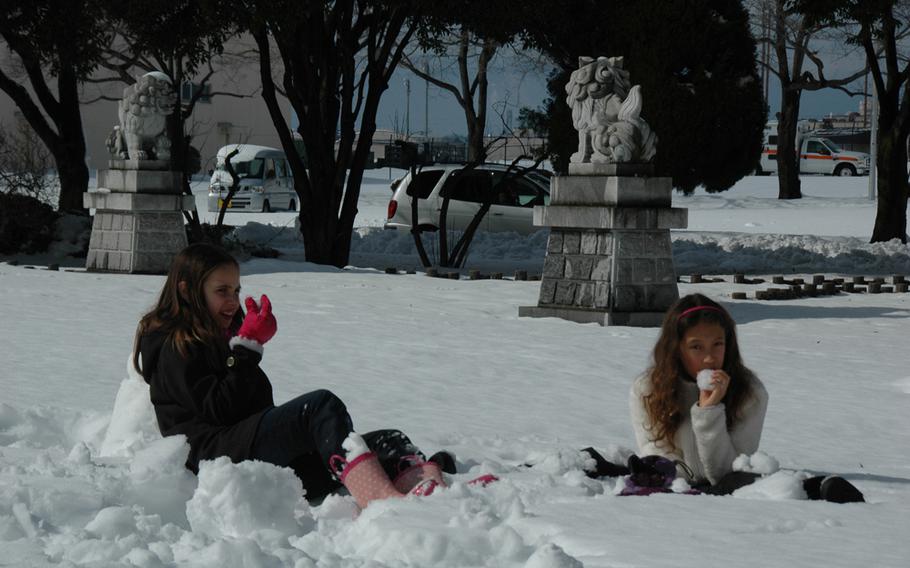 YOKOTA AIR BASE, Japan — Yokota Air Base was still feeling the effects Monday from the worst blizzard to hit the Tokyo area in 45 years, with schools and offices closed while maintenance crews and residents cleared blocked paths and parking lots.
Air Force weather forecaster Staff Sgt. Zachary Kelly of the 374th Operational Support Squadron said 12.7 inches of snow fell on base Saturday, breaking the daily record for February. The previous high — according records going back to 1947 — was 12.3 inches, he said.
In a normal year, the base only receives about 4.6 inches of snow for all of February, Kelly said.
Nationwide, the combination of heavy snow and gale-force winds played havoc with transportation and left at least 11 people dead and 1,200 injured, according to Japan's Kyodo news agency. Tokyo trains were still running with ice delays Monday, and long lines of commuters waited at some bus stops.
Major roads on Yokota were cleared by plows while residents burned plenty of calories shoveling snow around housing areas Sunday, but there was still work to do Monday. Base schools and many other facilities were closed, and most employees were told not to report for work. The Urgent Care Clinic remained open, but medical appointments were being rescheduled.
Staff Sgt. Joshua Kozloski, of the 374th Civil Engineer Squadron, spent the morning shifting snow away from the Army and Air Force Exchange Service gas station on Yokota's East Side housing area.
"I've never seen anything like this here," Kozloski said. "People have their cars parked everywhere. I can't clear out any one area fast enough."
A town hall meeting to discuss "force management" with airmen's spouses that was scheduled for Monday evening has been rescheduled for 5.30- 7 p.m. Tuesday at the Airman and Family Readiness Center.
Kelly said the snow was slowly melting, but that some would likely still be on the ground by Friday, when more snow is forecast.
Off-base, officials reported heavy traffic, including severe delays on the Yokohama-Yokosuka highway, especially near the Zushi interchange. Traffic on Route 16 — the road linking Yokota Air Base and Yokosuka Naval Base — was moving but slower than usual, officials said.
Stars and Stripes reporters Erik Slavin and James Kimber contributed to this report.
Twitter: @sethrobson1
---
---
---
---