White House urges Senate to not ax 2011 military funding for Guam
by
Travis J. Tritten
September 22, 2010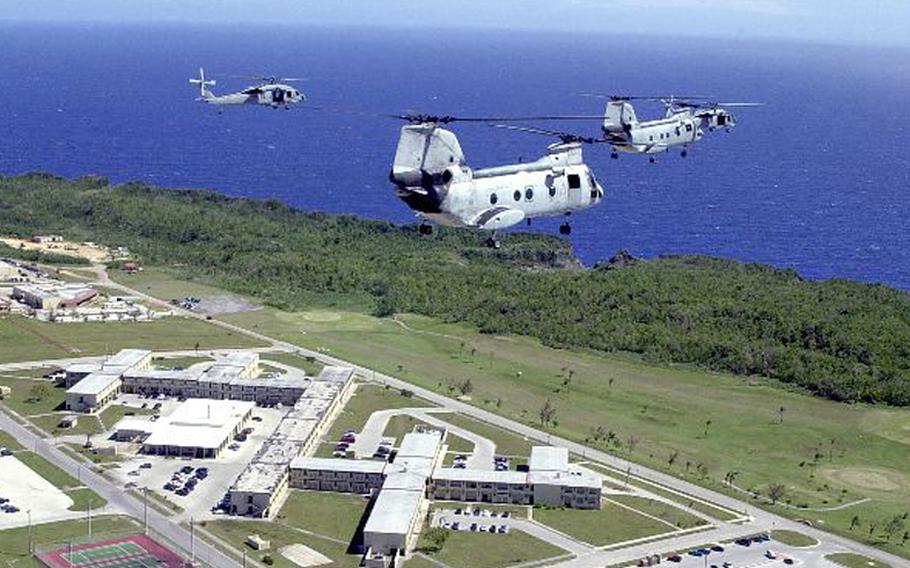 SASEBO NAVAL BASE, Japan — The Obama administration urged the Senate on Tuesday to not put off funding for a planned military buildup on Guam.
The White House is concerned that $320 million — more than half of the Navy construction funds the Defense Department requested for Guam in the coming year — was cut by the Senate from its version of the National Defense Authorization Act over the summer, according to a Statement of Administration Policy.
Delaying that funding could mean paying more for the projects in the future and increasing the total cost of a massive U.S. military realignment planned in the Pacific, according to the statement released by the White House Office of Management and Budget.
The Senate Armed Services Committee said in June it removed some Navy funding because the money was requested "ahead of need."
Congress currently is hashing out a draft of the military's construction spending plan for the next fiscal year, which begins Oct. 1. It will not be final until signed by President Obama.
The U.S. military plans to transform Guam by 2014 into a center of operations in the Pacific by transferring 8,600 Okinawa-based Marines to the island, building facilities for visiting aircraft carriers and possibly adding a missile defense operation.
On Tuesday, the Navy took a major step on the Guam realignment plan when it released a record of decision, which firmed up its plans on how to manage the construction and where to build new military facilities.
The decision cleared the way for contracts to be issued and construction to begin on realignment related projects by the beginning of the year, according to Gen. David Bice, executive director of the Joint Guam Program Office.
Money the Defense Department requested in the 2011 construction budget would help jump start the work, along with $498 million contributed by the government of Japan for the coming year.
The Senate defense bill still included about $214 million for ramp and parking improvements at Andersen Air Force Base as well as upgrades to the wharf at Apra Harbor.
The Defense Department had requested additional Navy funding for new family and bachelor housing, a wharf extension, wastewater upgrades, a torpedo exercise support building and the relocation of a working dog kennel.
The money from Japan will be used to build and design base facilities in the Finegayan area of Guam, including an administrative building, Marine Logistic Group headquarters, police station, training complex, enlisted dining facility and bachelor enlisted quarters, the program office said.
The money will also be used to build $25 million fire station in Finegayan and a $96 million medical clinic and a $25 million port operations headquarters at Apra Harbor.
---
---
---
---