South Korean leader says North ready to stage 5th nuclear test
---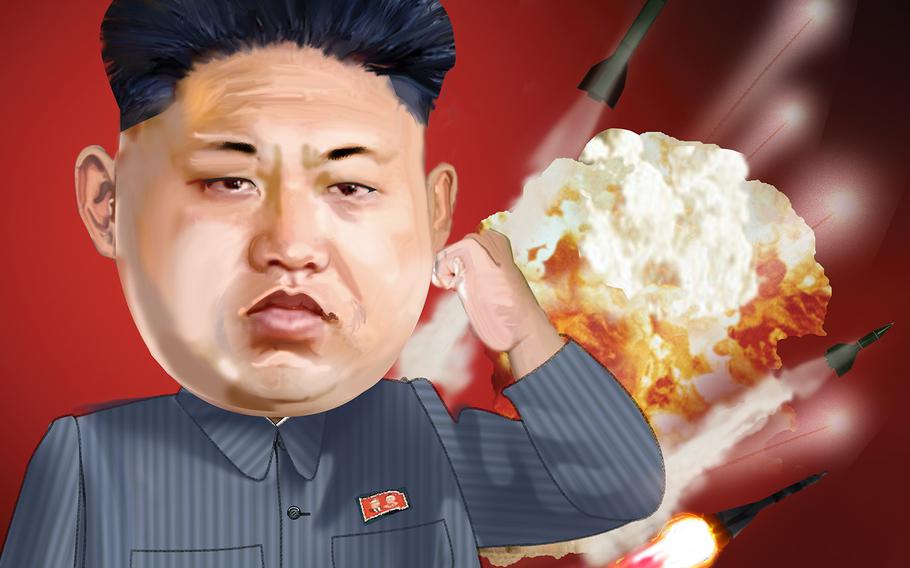 SEOUL, South Korea — South Korea President Park Geun-hye said Tuesday that North Korea is ready to stage a fifth nuclear test at any time, but she warned Pyongyang will face tougher sanctions if it goes through with the test.
North Korea "completed its preparations for a fifth nuclear test and it is in a situation, in which it can carry out" the test whenever it wants to, Park was quoted as saying during a meeting with chief editors of South Korean newspapers and broadcasters at the presidential office in Seoul. She didn't elaborate on the claim.
Her statement came as a South Korean news agency reported that the North is believed to have put a new, powerful midrange missile on standby for an impending launch. Yonhap cited an unidentified official in Seoul for the report. South Korea's Ministry of Defense said it had no intelligence about such plans.
It would be the second effort in less than two weeks to fire a purported Musudan missile, which has the range to reach far-off U.S. military installments in Asia. U.S. officials said another launch on April 15 failed, although they didn't confirm the type of missile.
Tensions spiked even further this weekend after North Korea tested a submarine-launched ballistic missile. South Korean military officials said the missile only flew about 20 miles on Saturday, well short of the roughly 190 miles needed to be a success. But analysts said the North appears to be making significant progress in its weapons programs.
The flurry of tests and threats comes as North Korea gears up for a ruling Workers' Party congress, which is expected to be held as early as next week. Kim Jong Un is believed to be hoping to use the first such congress in 36 years to consolidate his hold on power.
He is also sending a clear message to the international community that he won't be intimidated by harsh U.N. sanctions that were imposed after the North staged its fourth nuclear test and a long-range rocket launch earlier this year.
Park insisted the sanctions are starting to have an effect, and she promised to plug any possible loopholes in them.
"If North Korea continues to stage a provocation in disregard of warnings of the international community, it will hasten its collapse," Park said, according to Yonhap.
She also pointed to the importance of Chinese enforcement of the measures. Beijing, which is a traditional ally and trading partner of North Korea, was key to passage of the sanctions and has shown increasing impatience with Kim Jong Un's defiance.
Twitter: @kimgamel
---
---
---
---