Retired S. Korean general to be honorary 8th Army commander
by
Jon Rabiroff rabiroff.jon@stripes.com
August 22, 2013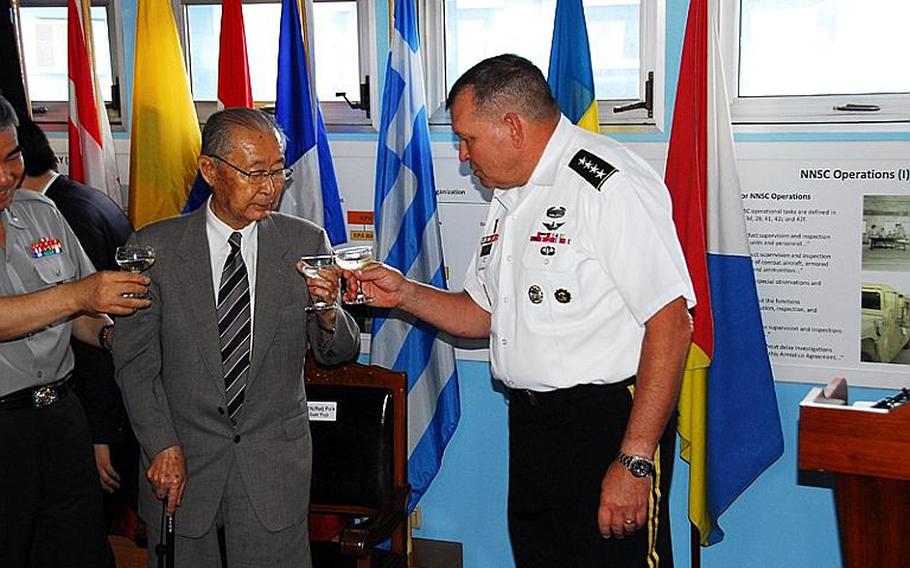 SEOUL — The 8th Army will pay tribute to perhaps South Korea's most revered Korean War veteran when it designates 93-year-old retired Gen. Paik Sun-yup as its honorary commanding general next week.
"Gen. Paik served a distinguished career defending the Korean peninsula against its enemies, both foreign and domestic," an 8th Army statement said. "He was a witness to a number of historical events in Korea, helping to shape the future of Korea."
Paik was the first South Korean to earn the rank of four-star general. He also served as chairman of the Joint Chiefs of Staff, minister of transportation and ambassador to several countries.
He participated in all 10 major campaigns during the Korean War and retired in 1960 as the country's most highly decorated soldier, earning two Taeguk Medals (South Korea's highest award) in addition to seven U.S. medals, including the Silver Star and four Legions of Merit.
The ceremony designating Paik as honorary commanding general of the 8th Army will be Aug. 29 at New Mexico Range, near the Demilitarized Zone.
This will not be the first time the 8th Army has recognized the retired general's contributions. In June, the Combined Joint Task Force-8th Army Operational Command Post in South Korea was renamed in Paik's honor.