Pentagon sees training allies as its greatest hope
by
Kevin Baron
July 30, 2010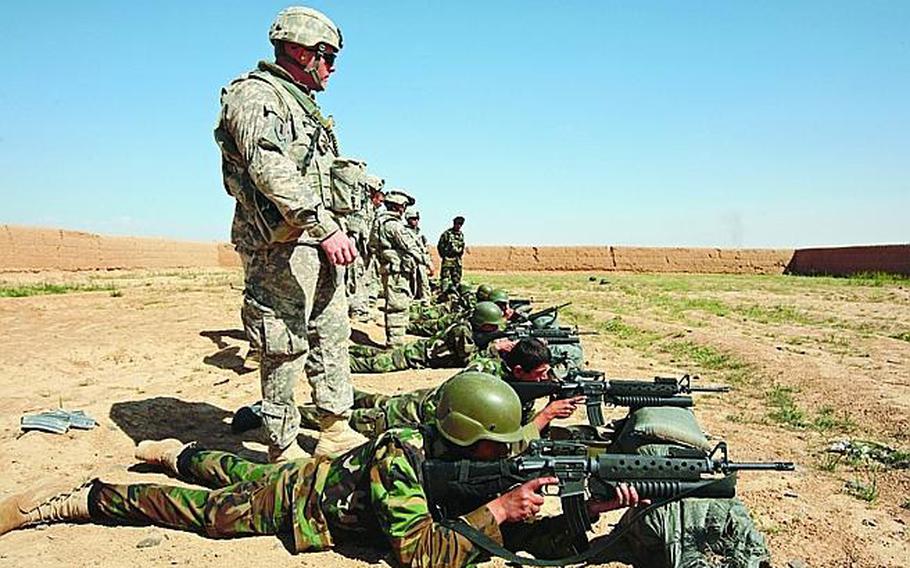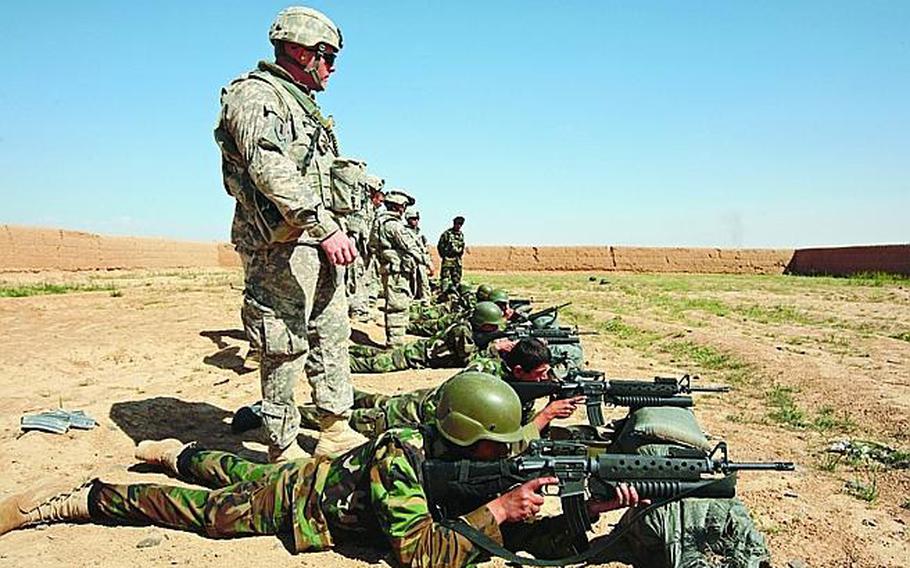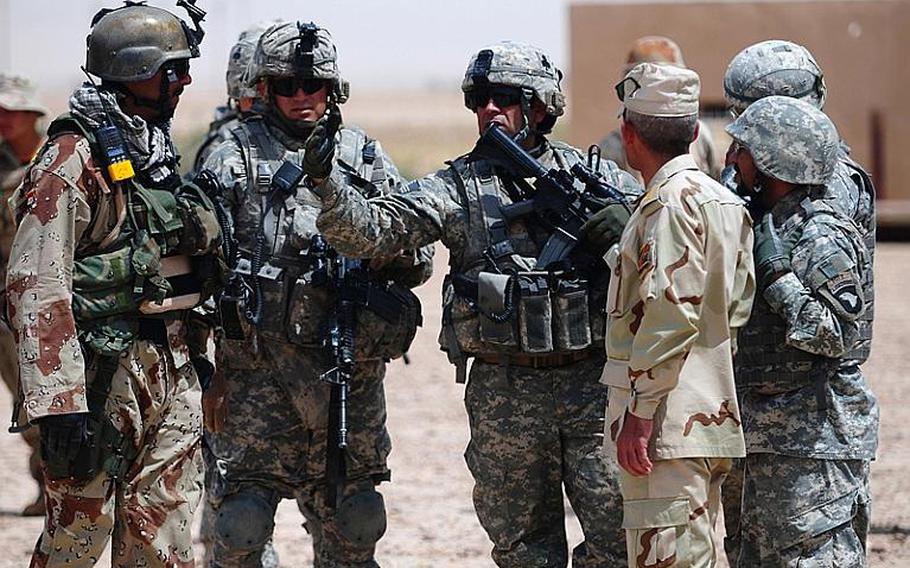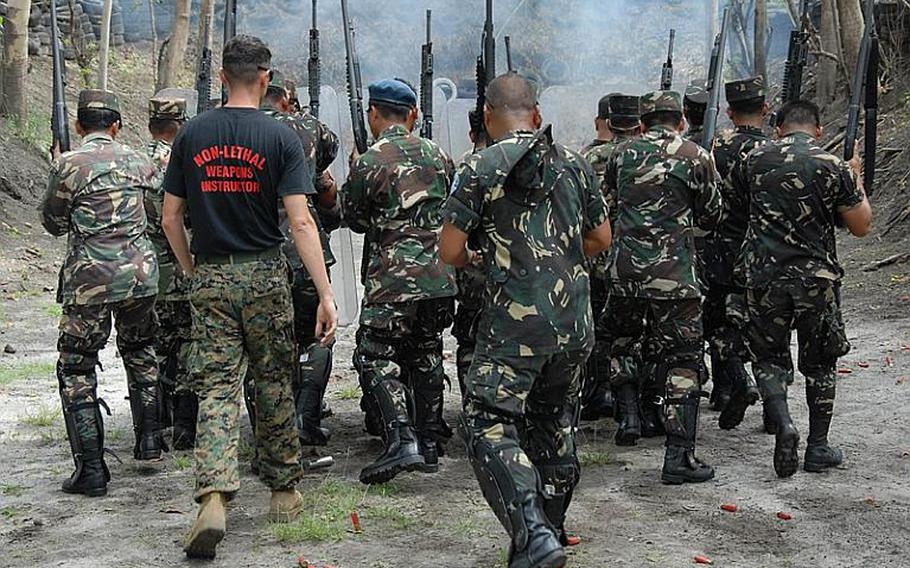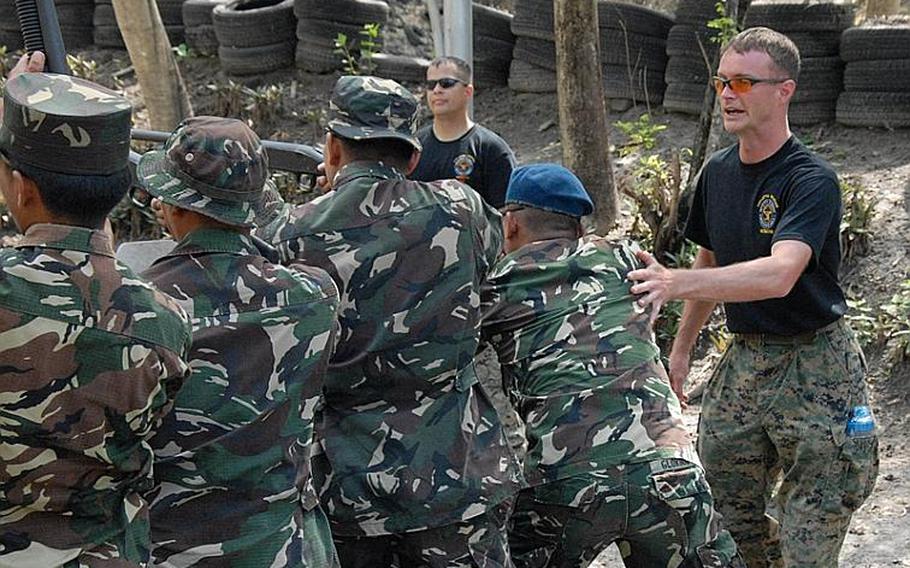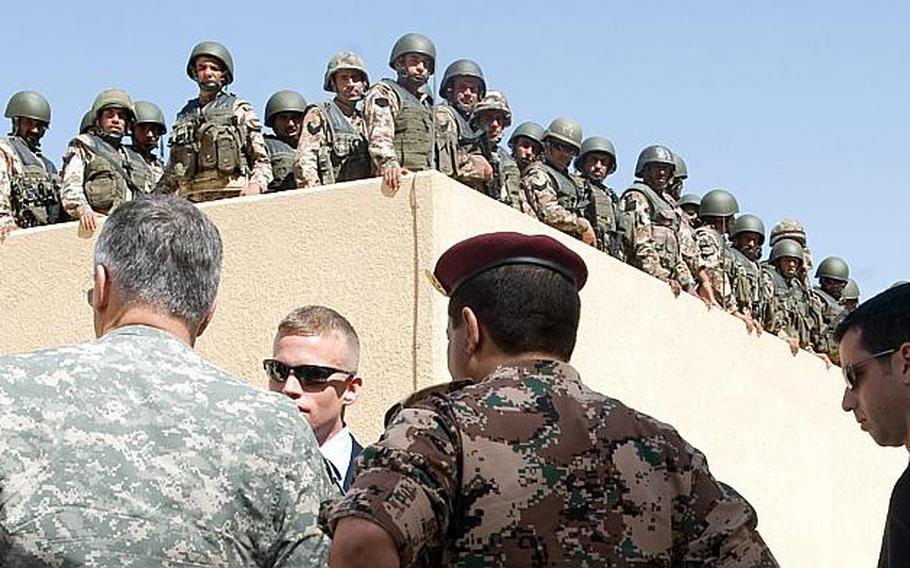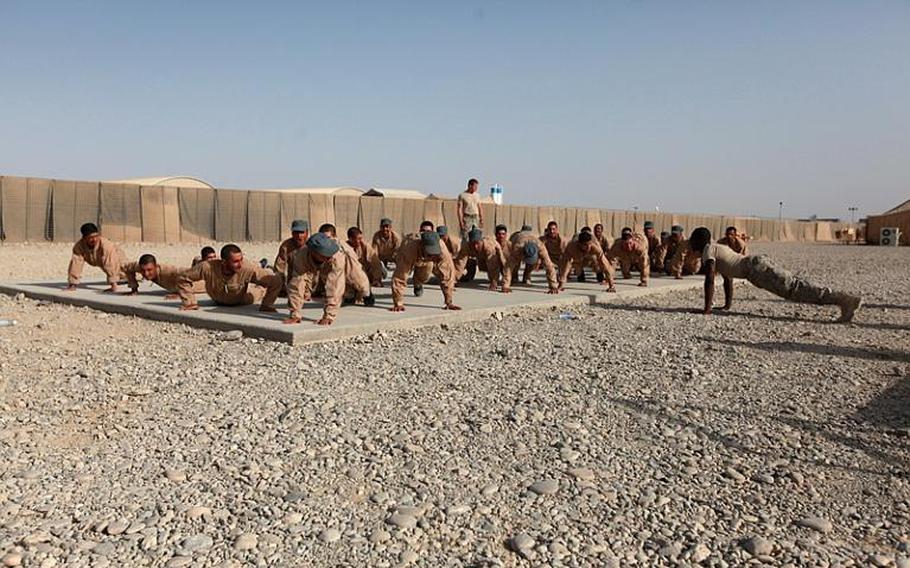 In an old rock quarry in Jordan, a sprawling $200 million state-of-the-art special operations training center has risen over 25 square kilometers.
It is a hub for the elite troops of the world's militaries, including Americans, Iraqis and Afghans, to learn cutting edge counterterrorism techniques.
For the Pentagon, it could not come at a better time. As the U.S. finds itself locked into expensive, lengthy and manpower-intensive missions to train Iraqi and Afghan security forces, top U.S. officials hoping to get ahead of the curve elsewhere have put a high priority on ramping up training efforts worldwide.
"Foreign military training is the most important long-term activity our military undertakes in terms of delivering security in this century," said Adm. James Stavridis, NATO supreme allied commander and head of the U.S. European Command.
It is the way forward — so long as the wars go as planned.
With little money or personnel to spare, U.S. desire to create new foreign training missions or to expand existing efforts cannot be fully realized until the Iraq war draws down and Afghanistan stabilizes to allow more time between deployments, several top military and defense officials said.
"We do have a lot of commitments around the world," said Brig. Gen. Michael Boera, commander of NATO's mission to train Afghanistan's Air Force. "I'd be lying if I said we weren't stretched thin."
In other words, it's the "teach a man to fish" doctrine of international security.
"Our problem now is just math," said Gen. Ray Odierno, the U.S. commander in Iraq. "We don't have enough time to take a breath and recover."
But after nearly two years of deliberation, the Pentagon is nearing completion of a plan to send a greater number of conventional U.S. forces to learn special operations skills they can teach to foreign troops, according a senior defense official who spoke on condition of anonymity.
"It's clear to us that we need to do this to improve the capabilities and capacities of partners, and in the process shrink the space in which the transnational terrorists, particularly al-Qaida, seek to operate and plan attacks and train and recruit," the official said.
Various internal studies had estimated the U.S. military needs anywhere from less than 3,000 to more than 10,000 qualified trainers.
Military planners settled on the current approach after rejecting at least two more radical options. Some wanted a brigade of trainers, but the Pentagon decided prepackaged units may be too inflexible. Others advocate a total transformation to make conventional forces more closely resemble special operations units.
"I think what we have to have is a real revolution in how we go about capacity building," said Harlan Ullman, senior advisor to the Atlantic Council, a NATO-focused Washington group.
But military officials dismissed those ideas as too costly and unrealistic, given the fiscal and physical strains brought on by nearly a decade of war.
Large-scale international partnering already is happening in Afghanistan and Iraq, they say, with conventional forces learning to operate in sync with special operations forces training their local equivalents, as well as mentoring police SWAT teams and other counterterrorism agencies. On a smaller scale, the U.S. has expanded special forces significantly since 9/11 to where there are roughly 100 Joint Special Operations Forces training missions in 50 countries each year, covering skills such as light assault, communications, close air support, air mobility and small boat training.
Now the Pentagon will focus on building up the middle.
Services will select troops with necessary skills for each mission — artillery, rotary wing, maritime support, etc. — to attend "train the trainer" programs, adding language, culture and other special operations elements at schools like the Army's 162nd Training Brigade at Fort Polk, Va. and the Marine Corps Training Advisory Group at Norfolk, Va. Those will be beefed up and if needed, the trainers who run them could deploy.
A new hope
In February, Defense Secretary Robert Gates unveiled the Quadrennial Defense Review, perhaps the Pentagon's most important strategy document.
"In a world where, arguably, the most likely and lethal threats will emanate from failed or fractured states," he said then, "building the security capacity of partners has emerged as a key capability for this department — one that reduces the need for direct U.S. military intervention, with all its attendant political, financial and human costs."
In many countries across Central Command, the U.S. is increasing counterterrorism training and support elements to indigenous forces. But in other countries, notably Pakistan and Yemen, it's not enough.
"Where the United States has military relationships in the region, they are strong and getting stronger," Chairman of the Joint Chiefs of Staff Adm. Mike Mullen told Pentagon reporters after a February visit.
Typically, Middle Eastern countries ask for more hardware, not shoulder-to-shoulder training, so the change is welcome, a second senior military official said.
"Everywhere [Mullen] went there was an appetite to do more with other people. There was an appetite to do more with the United States," the official said.
That is why the U.S. is bullish for the King Abdullah II Special Operations Training Center, which was built in part by the U.S. Army Corps of Engineers. Forces train for airplane hijacking scenarios in a mock Airbus 300 or storm a five-story building. It is wired with 350 cameras and environmental controls. After class, trainees can relax in a cinema or use a full-sized sports field.
Mullen, Afghanistan Gen. David Petraeus and Army Chief of Staff Gen. George Casey all have visited the complex since its opening last year.
"Jordan's most vital export, from my experience, is expertise," said Mullen, after touring the facility in February. "I can't afford to miss the opportunity to learn from you."
This spring, Jordan's Special Forces commander, Brigadier Ali Jaradat, said the center had already hosted roughly 1,500 servicemen from several countries, according to Pakistan Daily.
But Pakistan remains a stark holdout to U.S overtures, despite more than dozen trips by Mullen to lobby his friend, Pakistan Army chief Gen. Ashfaq Kiyanai, for more openness and partnering.
The U.S. military has 120 trainers now venturing out in some small-scale training efforts with the Pakistan military, according to The Wall Street Journal. But Pakistan has asked the U.S. military to keep a low profile.
"We have very little exposure to them, and they very little exposure to us," the second official said.
A global effort
NATO's Stavridis, considered a pre-eminent advocate for foreign military training, said strategic partnerships have a history of turning back insurgencies and stifling terrorist groups.
"I'd give as examples our work with Colombia's military over the past twenty years, which has helped them defeat a virulent insurgency; as well as the creation of the new Iraqi Security Forces which, in my view, was more important than the surge in our success in Iraq," he said in an e-mail. "The battle for Afghanistan will turn in significant measure on training."
Not all militaries must start from scratch. Colombia is a hub for training militaries from Mexico to Peru, thanks to years of U.S. efforts.
Pacific Command holds exercises from Malaysia to Mongolia, teaching IED detection and noncommissioned officer development, as well as how to run command posts in events like Thailand-based Cobra Gold.
Gates recently announced "a gradual, limited" security program with Kopassus, the Indonesian Army Special Forces, ending frozen relations dating to the 1990s and moving the U.S. toward gaining a foothold in the world's largest Muslim nation.
And many point to Joint Special Operations Task Force-Philippines, where fewer than 600 U.S. troops are training local forces and providing special intelligence assistance.
"[Filipinos] are doing all of the fighting," said Lt. Gen. Benjamin Mixon, commander of U.S. Army Pacific. "In my mind, that's a great model that we would have to use in the future."
Finding a way
The Pentagon's plan to ramp up foreign training is unlikely to satisfy many who say the force is spread too thin, the budget is too tight and war is too unpredictable to plan too far ahead.
The military has had to reduce the number of global exercises it holds because of personnel limitations, according to the second official
NATO's peacekeeping missions, and the European economic crisis, already have stretched those forces' limits. In Afghanistan, a trainer shortfall remains, particularly for coveted special operations skills.
"We have phenomenal capability throughout our forces that do very well with it, but we do not have enough of those forces to drawn on," Boera said. "If you're asking me if there is a really good inventory of manpower, specifically trained to building partnership for peace manpower, I'm up close and personal to this right now, I'd say no."
In the Pacific, Mixon is optimistic but his staff is watching Congress intently.
"Budget lines are not growing, for sure, and in some areas there may be some reduced," he conceded.
For many, this is just the beginning.
"We have a stake, very personal and professional stake, in getting to know our partners and allies around the world. And having them get to know us," the senior military official said. "Because when something goes bad, you want to have those relationships to draw on. You want to be able to say, 'I know him.' Or 'I know what he needs. I know how he can help." And if you don't have those relationships — and there are countries [including] Iran, North Korea and to some degree China where we do not have those kinds of robust relationships — it doesn't suit anybody's greater sense of security."
---
---
---