Osan halts biological defense program after anthrax incident
By
Ashley Rowland rowland.ashley@stripes.com
May 29, 2015
---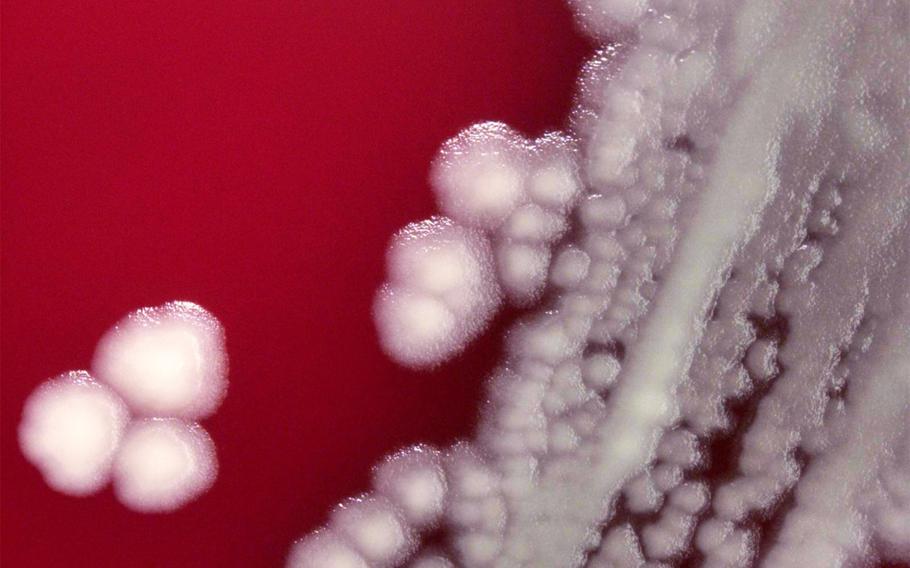 SEOUL, South Korea — Osan Air Base halted operations at its laboratory biological defense program this week after 22 people were possibly exposed to live anthrax spores, U.S. military officials said Friday.
A statement issued by U.S. Forces Korea and the 51st Fighter Wing said that a review would be conducted while operations are stopped, but it did not say who would be conducting the review nor what exactly they would be reviewing.
The live anthrax spores had been mailed from Dugway Proving Ground in Utah to Osan as well as to labs in nine states. It appears that irradiation procedures failed to kill the live spores, Army Chief of Staff Gen. Ray Odierno said Thursday. The military has said the anthrax spores were to be used for training purposes.
"The purpose of the training being conducted was undertaken in Korea with the expectation that the materials sent from the United States would be inert and harmless, to be used for identification and detection capabilities," a statement issued by U.S. Forces Korea and the 51st Fighter Wing said.
It was the first time the training at Osan's Joint United States Forces Korea Portal and Integrated Threat Recognition Program (JUPITR) had been conducted. According to the military's statement, the training was meant to improve the U.S. and South Korea's ability to protect their troops and the South Korean population "by testing currently fielded equipment and new systems that could better identify toxins and pathogens in the environment."
The 22 JUPITR personnel who were possibly exposed included five airmen, 10 soldiers, three civilian employees and four U.S. contract employees. All were examined, given antibiotics and some were given vaccines. None of those exposed has shown signs of infection, and the military said there was no risk to the public.
After learning that the sample contained live spores, 51st Fighter Wing emergency response personnel immediately cordoned off the facility and destroyed the sample by completely immersing it in bleach. The facility was then sanitized by wiping down every surface with bleach, and sanitation results were certified using DNA detection and testing protocols at another Osan facility.
The testing showed that the facility was free from either live or inert anthrax.
---
---
---
---