Opening arguments in Wickware court-martial: Infant's life was 'living hell'
by
Kevin Dougherty
September 9, 2011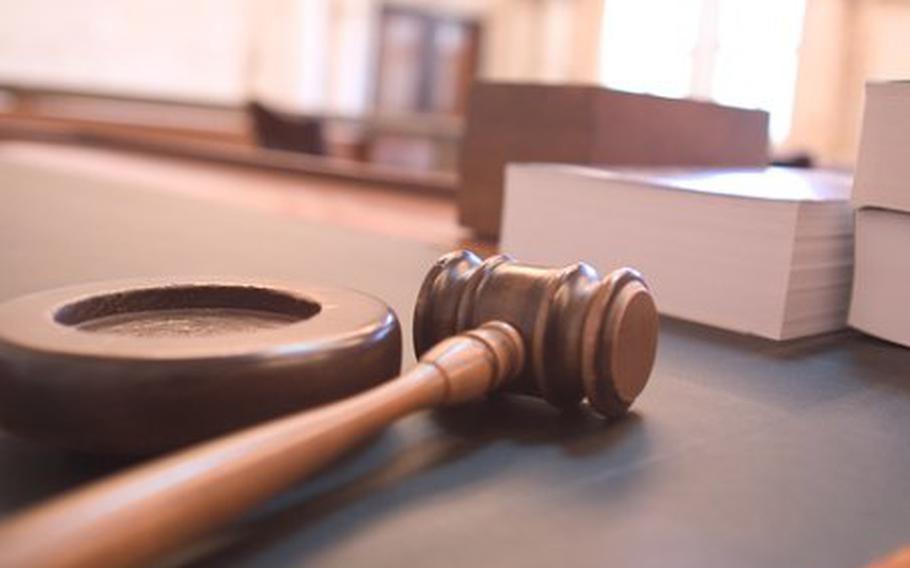 SPANGDAHLEM, Germany — Five months after he took his first breath, Cordale Wickware's world devolved into a "living hell," prosecutors and defense attorneys said Friday during opening arguments in the court-martial of Airman 1st Class Horace Wickware, who is on trial in the death of his son.
What transformed the boy's world was pain and abuse, the attorneys agreed. However, prosecutors and defense lawyers disagreed as to who was responsible for abusing the infant, who died three months later.
Capt. Benjamin Beliles, a prosecutor, described Horace Wickware as "frustrated and withdrawn" in the summer of 2010, when his wife returned to Germany with their newborn son. The airman, now 23, was disengaged from his parental duties, Beliles said.
"The accused tried to stay away from his wife and the stress of raising a child," he said.
Defense attorneys painted a different picture, implying that it was the infant's mother, Jennifer Wickware, who physically abused him.
She was convicted in May in German court of maltreatment, negligence with lethal consequences and failing to adequately care for her son. She was sentenced to five years in jail.
Defense attorney Air Force Maj. Pilar Wennrich said in her opening arguments, "Don't rush to judgment against Airman Wickware. No one knows who caused these injuries."
Wennrich described Horace Wickware as "a caring and affectionate father." She told the court that Jennifer Wickware — who gave birth at home in Texas at age 21 — had support from her extended family, but when she came to Germany with her 5-month-old baby in July 2010, she knew no one but her husband.
Prosecutors say they will put her on the stand when the trial resumes Monday.
Cordale Wickware died of brain trauma Oct. 30 at a hospital in Trier, Germany. He had other injuries that had previously gone undetected, including fractures to both arms and a leg, according to Joern Patzak, the lead prosecutor in the German case against Wickware's wife. Patzak said after the trial that he believes Jennifer Wickware never witnessed Cordale being abused, but that she should have taken action to protect the baby.
Maj. Antoinette Burns, a pediatrician at Spangdahlem, who examined Cordale during a routine checkup in August 2010, said in a videotaped deposition played for the court that she was "alarmed" about redness of the skin from his neck to his thigh, as well as some peeling skin suggestive of a burn.
"My immediate thought was of child abuse," Burns said. "My suspicion for abuse was extremely high."
She said she also noticed retinal bleeding. A German optholmologist, who examined medical records and other evidence, testified later that retinal bleeding is consistent with shaken baby syndrome.
In her videotaped depostion, Burns said she alerted Family Advocacy about her concerns.
Horace Wickware is charged with murder, involuntary manslaughter, assault, negligent homicide and child endangerment. He pleaded not guilty at the opening of his trial on Thursday.
Air Force prosecutors intend to call more than 30 witnesses during the trial, which is expected to last at least another week.