Okinawa bar owners say ban on off-base drinking forcing closures
By
Chiyomi Sumida Travis Tritten sumida.chiyomi@stripes.com tritten.travis@stripes.com
February 20, 2013
---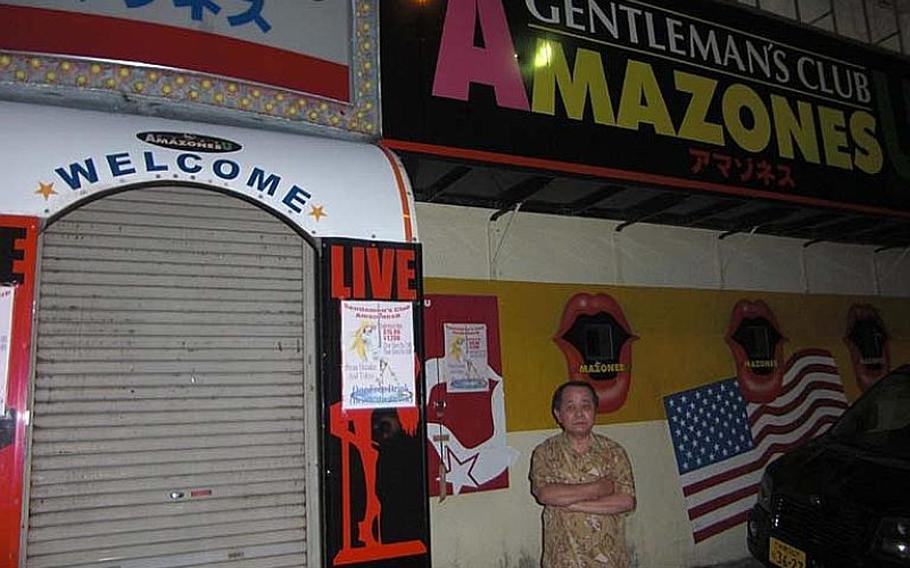 CAMP FOSTER, Okinawa — Japanese bar owners on Okinawa are urging the U.S. military to end its ban on off-base alcohol consumption, saying a steep drop-off in drinking among servicemembers is cutting deeply into their bottom lines.
Since the military imposed a nighttime curfew in October and later banned all off-base drinking on the island, 23 bars have shut down around the Marine Corps' Camp Hansen alone, according to bar owners associations in Okinawa City and Kin, which filed a petition Tuesday seeking the island governor's help in urging looser liberty rules.
That is about half of the bars and restaurants that specialize in selling alcohol to servicemembers around Camp Hansen, and other owners remain worried about their financial futures, said Munehito Yamagawa, a member of the Kin Bar Owner's Association who owns bars outside Camp Hansen's main gate.
"If the [drinking] ban is lifted on Okinawa like as it has been on the mainland, it will help us to survive; even a midnight curfew may continue," Yamagawa said.
Drinking in any public places was banned after a series of alcohol-fueled arrests last fall, including the alleged gang rape of an Okinawa woman in October by two sailors.
On Monday, a 22-year-old Marine private was arrested after allegedly entering a backyard and then jumping from rooftop to rooftop while trying to elude police in a residential area near Camp Foster and the Futenma Air Station.
---
---
---
---