New radio program to help Afghans learn to read
by
Nancy Montgomery
January 11, 2011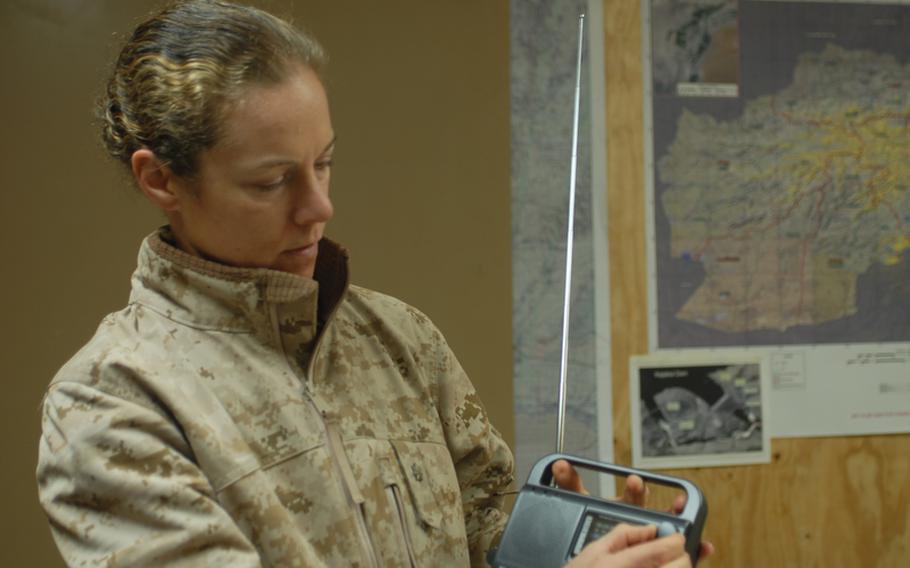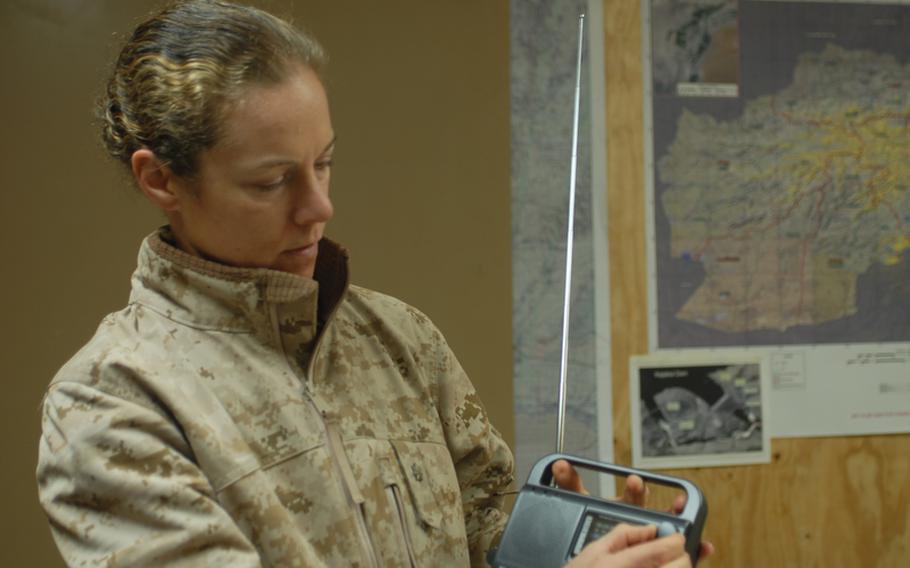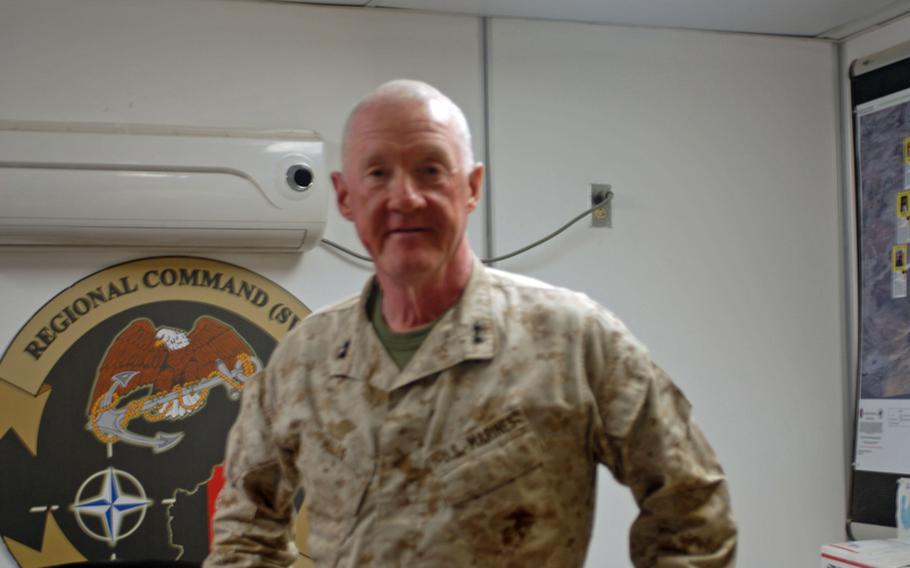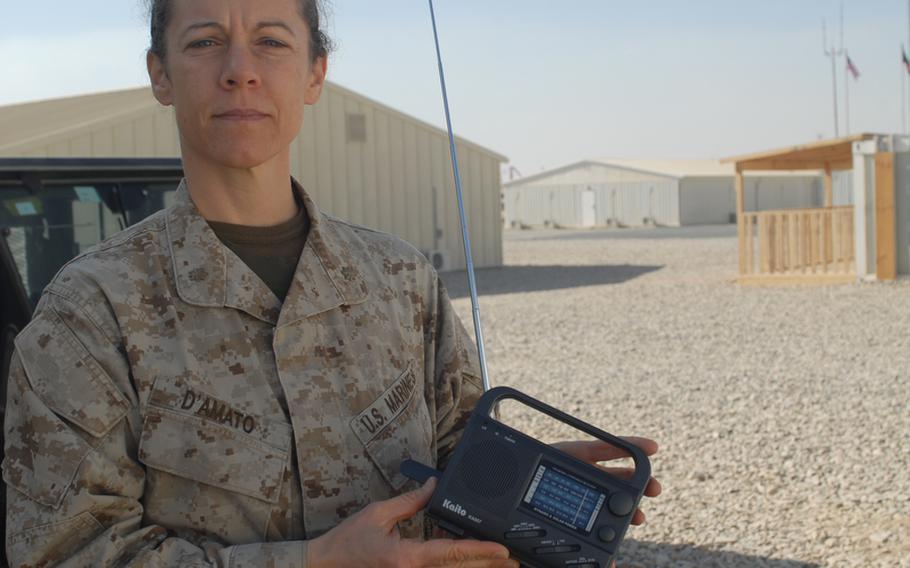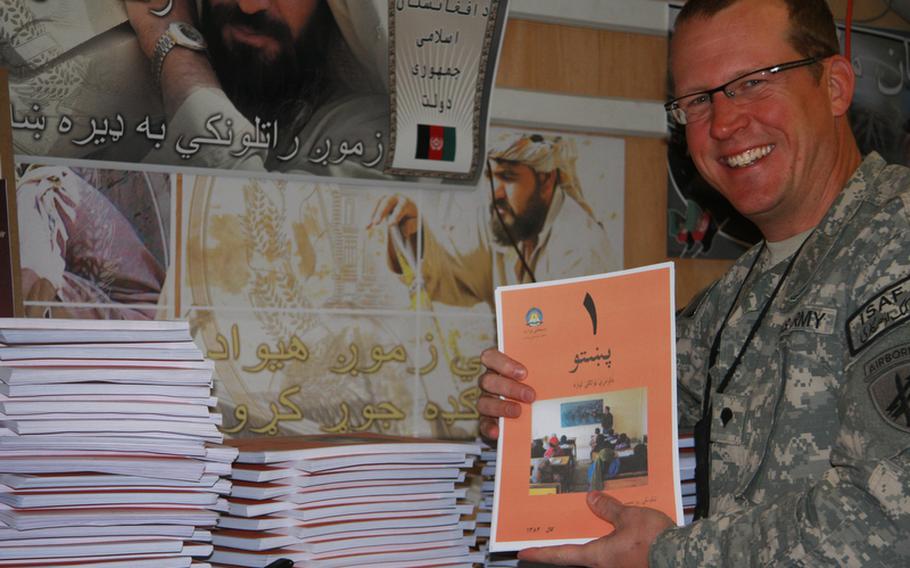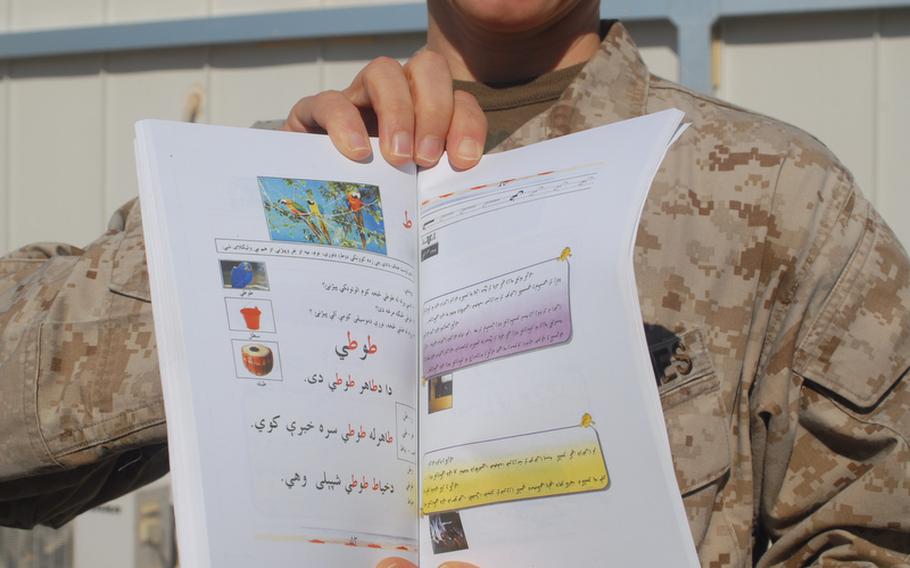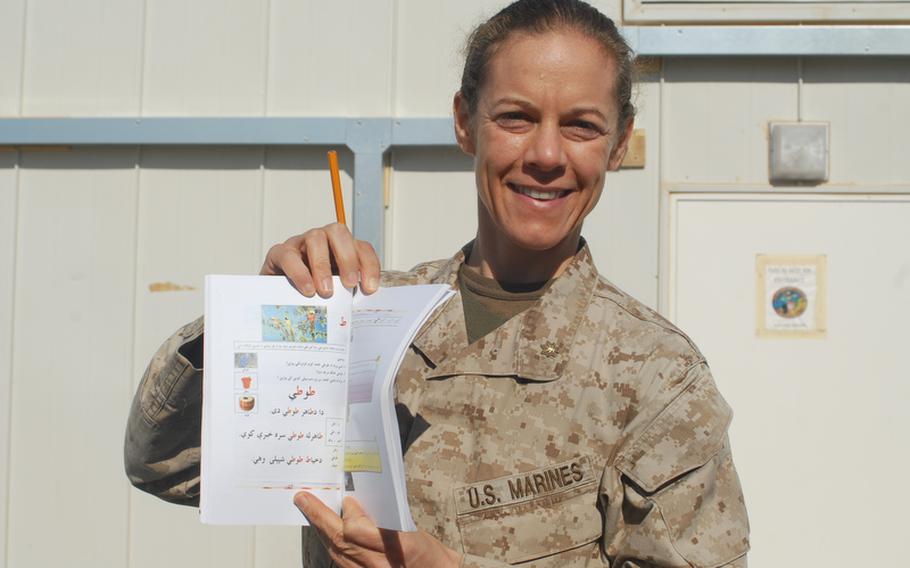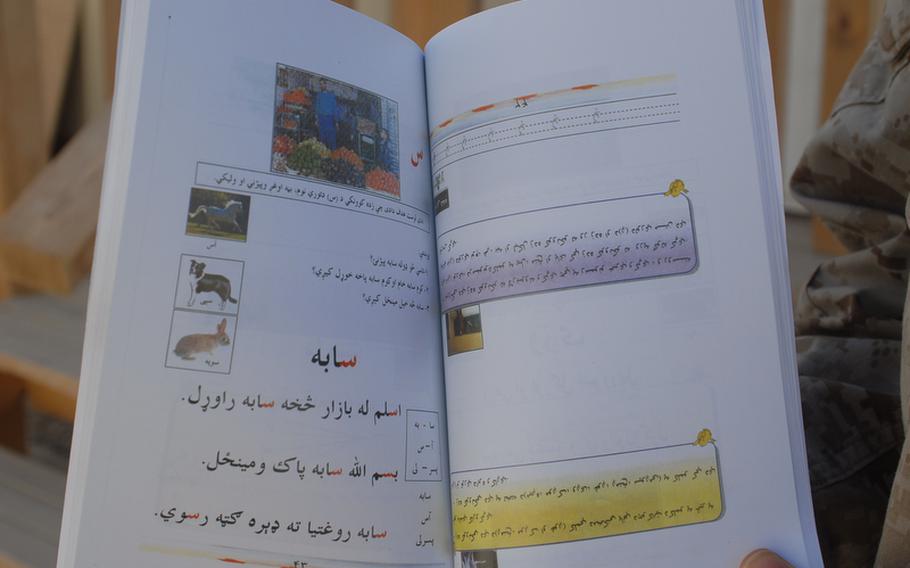 CAMP LEATHERNECK, Afghanistan — Starting next month, thousands of southern Afghan women will be able to turn their radio dials to a new program that could transform their world.
With books and pencils in hand, women will be able to follow along with a 30-minute daily broadcast, first teaching the Pashto alphabet, then word recognition, then sentence structure.
If all goes well, in just a few months, illiterate listeners would become budding readers and writers.
"Towards the end of the [book], it looks like the old fable of the ugly duckling story," said Spc. Jim Daniels, who developed the program using an official Afghan education ministry reading book for children he found on the Kandahar Air Field boardwalk.
"You can see the poor downtrodden duck and [its] evolution into the beautiful swan."
Afghanistan has the third lowest literacy rate in the world, with less than 30 percent of its population able to read or write. According to a 2007 United Nations report, in rural Helmand province, the rate is even lower: 8 percent for men and just 1 percent for women.
Maj. Nina D'Amato, ISAF Regional Command — Southwest's education officer and gender adviser, said Soviet and Taliban rulers intentionally crippled the education system.
"You just don't get literacy rates that low doing nothing," she said. "You have to bring them down."
Decades of war, poverty and an agrarian and highly patriarchal society that keeps women hidden behind burqas and walled compounds are all factors in the literacy rates, experts say, compounded by the Taliban's rule that closed or destroyed existing schools and further marginalized women.
"It was a developing state. Then it just got knocked back several centuries," D'Amato said.
Such pervasive illiteracy is increasingly recognized as a significant obstacle to stabilizing the country, from building capable security forces to developing administrators, teachers, clerks, nurses, judges and others.
"It plays into everything," D'Amato said. "How do you create a national identity if people are illiterate? You don't. If you're going to have a society based on the written word, the people you're governing need to be able to read."
Enter Daniels, a high school history teacher and curriculum specialist from Austin, Texas, deployed with the 344th Military Information Support Operations Company. Military information was formerly known as psyops.
His commander, Capt. Trent Hickman, noted that the black crank radios made in China and handed out by the tens of thousands to Afghans by ISAF troops over the past four years were hugely popular. According to reports, 84 percent of the Afghans listened daily, including women. Couldn't they address literacy somehow with the radios, Hickman asked.
"It was kind of one of those moments when light bulbs went off," Daniels said.
"The cost is minimal, compared to the cost of a school which may not even get used or can become a sitting duck for insurgent violence. Everybody kind of already has the radio. Educated women can add potential earning power, they can understand hygiene," Daniels said. "We don't want to promote this as an alternative to formal schooling, but they don't have to go out."
Daniels found the Afghan reading book at a book shop on the Kandahar boardwalk and had some 50,000 of the primers printed up to be distributed throughout the area — along with pencils and photos showing how to hold them.
He helped develop how the booklet would be taught over the air.
He hired an Afghan actor to play the part of the teacher for the broadcast, and another — a cultural adviser — agreed to fill the role of a student asking questions.
"By having two people, they can add wit and entertainment to it. They kind of banter," Daniels said. "Ideally, we'd have had a female but there were so many hurdles: security, cultural ..."
Each broadcast, one in the morning and one in the afternoon, will repeat all week, Saturday through Thursday, to try to prevent people from giving up if they miss a broadcast or two. Each week will build on the previous week. At the end, the best student will be at about a third-grade reading level. The broadcasts will also include two Afghan songs.
It will be the first time a literacy program has been offered on the radio — the first attempt at literacy distance learning — ever in Afghanistan, as far as anyone can tell, Daniels said. "Schools, infrastructure, supplies, teacher training has been the focus. This is completely innovative."
D'Amato was also looking for ways to increase literacy when she heard about Daniels' program in Kandahar. She got approval to expand it to Helmand province, with 70,000 booklets to be printed and handed out.
"Part of this whole campaign is changing behaviors and perceptions of formal schooling," she said. After years of Soviet and Taliban rule, as well as a tribal, conservative suspicion of education, "people's perception of school is really warped."
More than 100 schools have been built in Helmand recently for children, and some 85,000 children are now attending elementary school there.
D'Amato said about 21,000 girls now are attending elementary schools. But they must be separated and taught by female teachers after the sixth grade. The Taliban twice burned down a girls' school in Helmand last spring, she said — and twice it was rebuilt — and supplies and teachers, especially female teachers, are often scarce.
But the main target for the radio program is women 25 to 40 years old, D'Amato said, who've never set foot in a school, or many other places without a male relative escort. "If they're not going to come to us, we'll go to them," she said.
Being literate could elevate the women's status in a tribal culture that treats them as property, almost like livestock.
"You become valuable: Now you have a skill," she said. "You can make a greater contribution to the well-being of the family, you can understand things like public health issues. If you can read a land document, you become a lot more valuable than a donkey."
It's unclear how effective the new program will be, but there's nowhere to go but up.
"With literacy rates this low, you really can't go wrong," D'Amato said. "I'd be hard-pressed to believe most people don't want to learn to read a book."
The plan has already gotten support from the governor of a district in Zabul province, who said he'd be the program's first student, Daniels said.
"Putting the irony of having an illiterate governor aside, it means he's going to rally the people to get on board."