Military scales back July 4th celebrations
---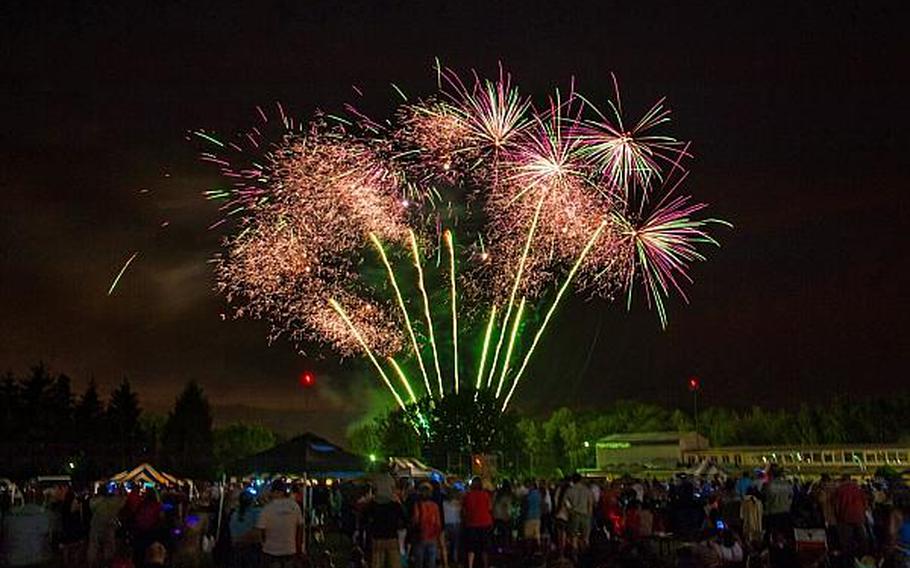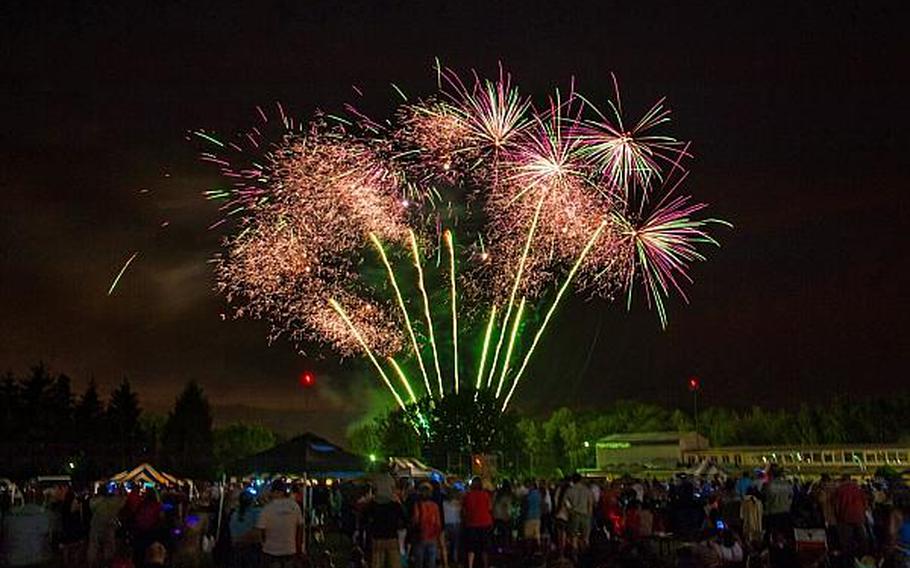 Each year, U.S. military bases across Europe throw Fourth of July bashes to make sure everyone feels right at home on America's most important holiday.
The 48th Fighter Wing, for instance, traditionally throws open the gates of RAF Feltwell, England, to let anyone come to their celebration, and the extremely popular event drew some 30,000 Americans and local nationals last year.
But, it also came with an almost $70,000 price tag.
Providing an air show, fireworks and a family-friendly evening out might seem like a deal at approximately $2 a person, but even deals must be passed over when the Department of Defense is grappling with billions in cuts from sequestration. Citing such fiscal constraints, the 48th decided in April to cut the show.
U.S. military officials across Europe have similar fiscal concerns and have started re-evaluating their Independence Day celebrations. Many have opted for smaller celebrations.
The U.S. Army garrison in Stuttgart, Germany, has announced its celebration will be an after-work event on July 3 to avoid holiday pay for running the celebration. The Naval Support Activity in Naples, Italy may host its celebration on June 29 for the same reason.
Celebration reductions also may keep local nationals away from the party at U.S. Army Garrison Grafenwoehr, Germany, this year. Garrison spokesman Michael Blass said the festivities would be significantly reduced and it is uncertain if the Army will open the base to locals.
Toned-down events are also expected at Naval Station Rota in Spain, and an official for RAF Alconbury, Menwith Hill and Croughton in England said their celebrations would be cut back.
The reductions to the traditional summer parties in Europe are part of a long line of similar budget-trimming measures being taken by the military this year. In March, the Navy and Air Force announced they would cut back, or outright cancel, their aerial demonstrations at air shows this year. The Army also announced its Black Knights parachute team would cancel its shows the rest of the fiscal year as well.
Budget cuts cancelled Fort Bragg's Fourth of July celebration in North Carolina, and the Navy has announced it would not send ships and extra personnel for New York City's Fleet Week later this month.
Some bases, however, are looking to buck the cut-back trend. Officials said Spangdahelm and Ramstein air bases in Germany plan to hold their traditional Fourth of July celebrations.
"The majority of expenses associated with this event are funded through non-appropriated funds … which are not appropriated by Congress and are not subject to sequestration," said an official with Ramstein.
In Sasebo, Japan, Navy officials have announced they do not have money for fireworks this year, and an effort is underway to raise money for them.
While many may hope to resume the celebrations next year, more celebration-cutting fiscal challenges are looming. While President Barack Obama has asked for a more than $1.5 billion increase in the base defense budget for the next fiscal year, the Department of Defense still faces an approximately $52 billion cut unless lawmakers act to reverse the effects of sequestration.
---
---
---
---