Military grapples with Chinese social media app TikTok's security amid growing popularity
by
Immanuel Johnson
December 20, 2019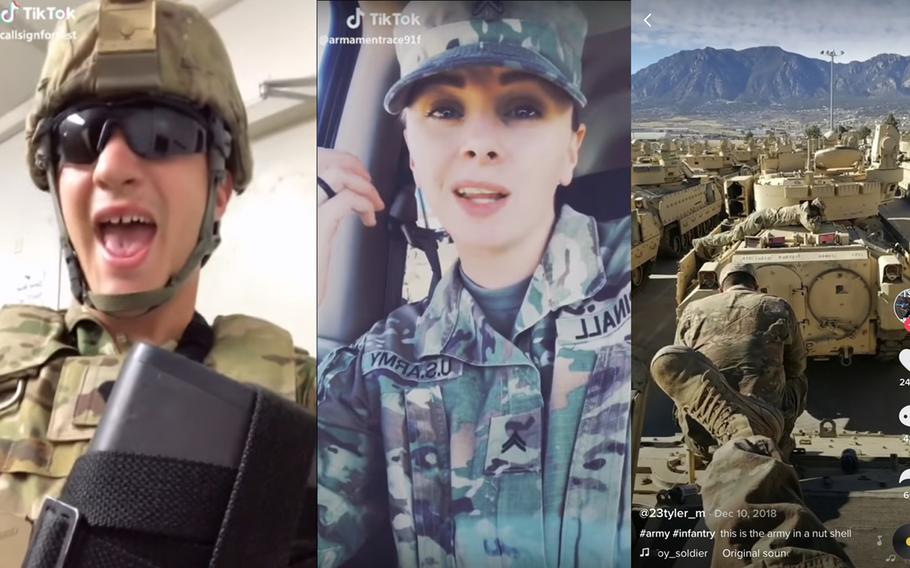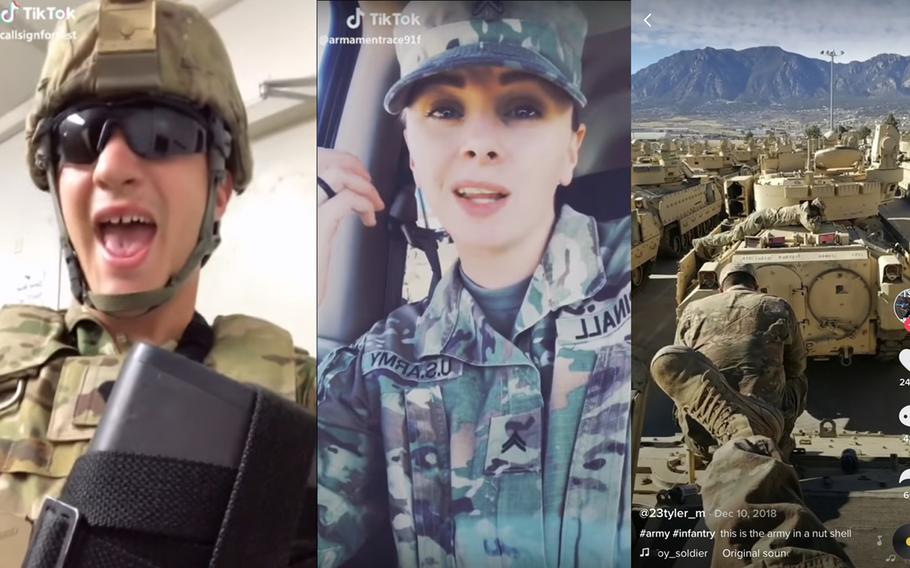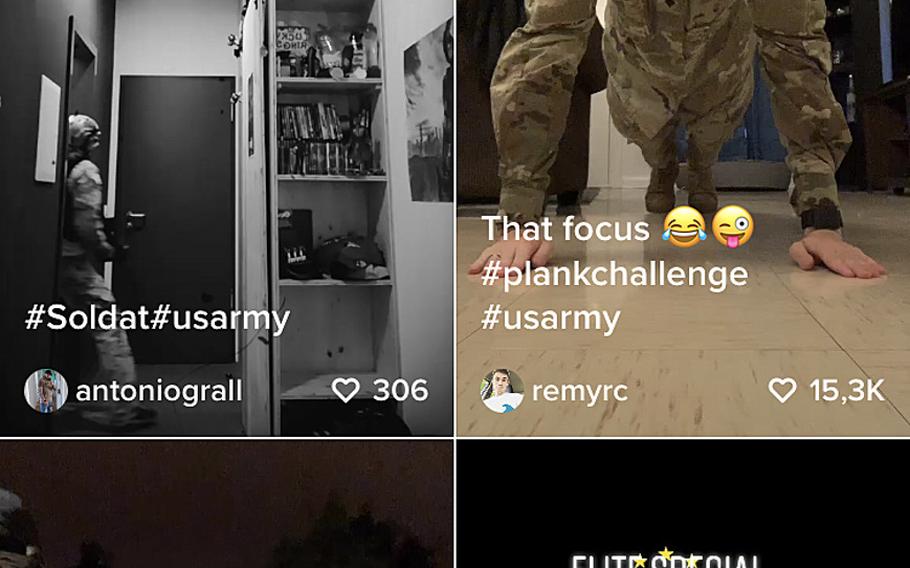 TikTok user @Shreddedphotog's dance with a banana to the sounds of "This Is How We Do It" garnered some attention last month on the video-sharing app, but it was a six-second clip of him flexing his bulging biceps that went viral.
"You are so into yourself," says a woman he hadn't noticed entering the room, and @Shreddedphotog – also known as Marine Sgt. David Bickel — flashes an embarrassed grin that has earned him 1.6 million views.
The clips show a lighter side of the Marine Corps on an app that has grown in popularity with young people who might someday think about signing up. But TikTok's Chinese ownership has some lawmakers and military officials concerned that it could be used to gather intelligence on Americans.
"I don't post anything other than in common locations and screen the video before it gets posted," said Bickel, who also turns off location services and doesn't record directly through the TikTok app.
The military generally tells its personnel not to disclose sensitive information on social networks and to avoid installing apps that might compromise personal or sensitive data. But there is no uniform policy on TikTok.
"Tik Tok is a cybersecurity threat," the Navy Marine Corps Intranet stated Wednesday in a user bulletin, adding that anyone with the app on their mobile devices wouldn't be allowed to use the intranet.
"This decision was made based on cybersecurity threat assessments, and is consistent with 10th Fleet efforts to proactively address existing and emerging threats in defense of our networks," Cmdr. Dave Benham, 10th Fleet and U.S. Fleet Cyber Command spokesman, said in a statement.
Last month, the U.S. Army Cadet Command directed its units not to use TikTok for official purposes. That came after Sen. Chuck Schumer expressed concerns about soldiers using China-owned social media platforms "in both their personal and official capacities."
In a letter to Army Secretary Ryan McCarthy, Schumer said that national security experts have raised concerns about TikTok's collection of user data "in light of laws that compel Chinese companies to support and cooperate with intelligence work controlled by the Chinese Communist Party."
TikTok said it has a "deep commitment to user privacy" in an emailed statement.
"TikTok US content and moderation policies are led by our U.S.-based team and are not influenced by any foreign government, including China," TikTok spokesperson Josh Gartner said.
The U.S. has accused China for several years of state-sponsored hacking government and commercial networks. In 2015, the FBI blamed the breach of more than 21 million records from the Office of Personnel Management on Chinese hackers.
TikTok is growing in popularity because the videos are short and easy to view, Marine Sgt. Courtney White said.
"Some of the hashtags you use can have millions of different videos so you would not see the same video," she said. "It's genuinely fun and easy to use."
Service members who spoke with Stars and Stripes said they're generally aware of operational security and risks associated with social media. However, those platforms are where young adults and prospective service members can be reached.
"As long as we are abiding by the standards set forth, apps like TikTok can actually help the recruiting mission and public support," Bickel said in a chat message. "When we have normal Marines engaging with the public on a personal level (TikTok, personal Instagram accounts and YouTube) it allows what we do to seem more achievable."
johnson.immanuel@stripes.comTwitter: @Manny_Stripes