Marines at Parris Island prepare to evacuate as Hurricane Florence moves in
by
Rose L. Thayer
September 10, 2018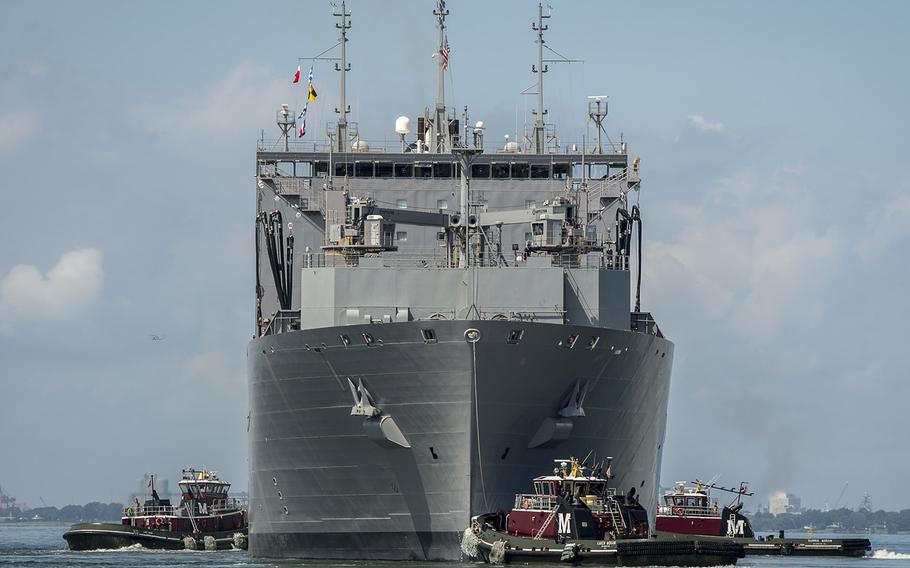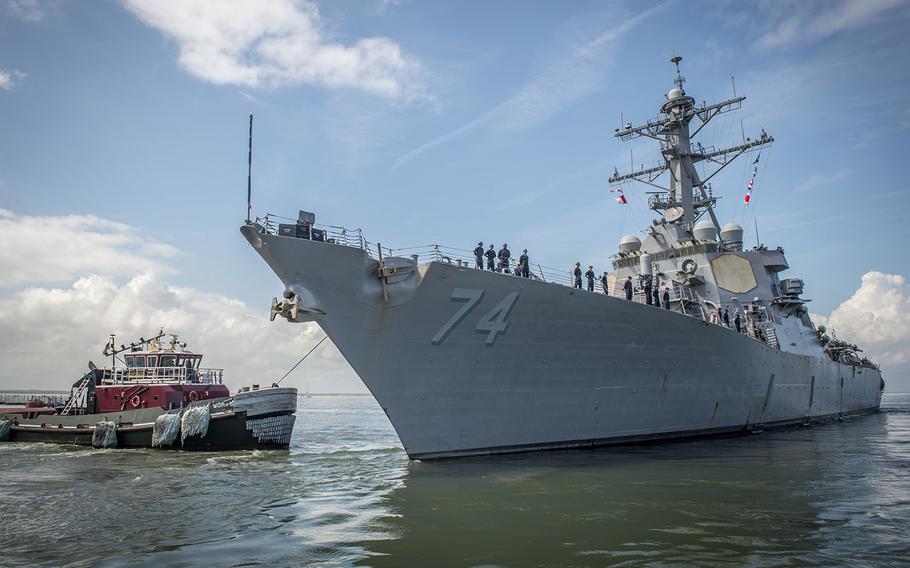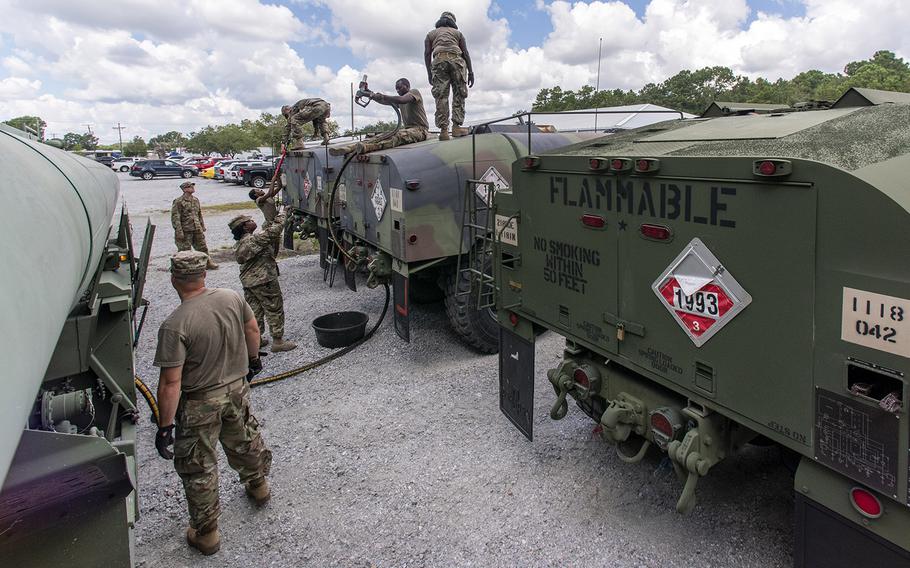 The Marines recruit training facility at Parris Island in South Carolina will begin mandatory evacuations Tuesday to elude Hurricane Florence as the storm moves to strike the East Coast of the United States by the end of the week, officials at the base announced.
Marine Corps Recruit Depot Parris Island is located along the state's southeastern coast and is home to 7,000 recruits and 1,200 permanent personnel. The decision follows an announcement by Gov. Henry McMaster of a mandatory evacuation of 26 eastern South Carolina counties and their hospitals.
Meanwhile, other military installations and National Guard operations along the East Coast also are preparing for the worst.
Between North and South Carolina, 1,000 Guard members have been activated, as the Category 4 storm with winds reaching 130 mph continues to move toward the two states, predicted to make landfall by Thursday night. The Virginia and Maryland National Guard also have mobilized an unspecified number of troops.
The recruits at Parris Island will travel to Marine Corps Logistics Base Albany in Georgia, about 250 miles away, and expect to conduct recruit training there. Recruits scheduled to graduate Friday will do so Tuesday. "They will have a ceremony before boarding commercial transportation to begin well-earned leave," according to a Facebook post by Marine officials at Parris Island. "The ceremony will be filmed as promised yesterday and broadcasted on our command website and social media platforms so everyone has the opportunity to witness their Marine's graduation."
Families and personnel impacted by the evacuation should receive reimbursement for expenses acquired because it is mandated by the base commander, Col. Timothy P. Miller, commander of Marine Corps Air Station Beaufort, said in an online video.
At Naval Station Norfolk and Joint Expeditionary Base Little Creek in Virginia, 30 ships are preparing to go out to sea, the U.S. Fleet Forces Command announced Monday. Ships will be directed to areas of the Atlantic where they will be best postured to avoid the storm.
"Our ships can better weather storms of this magnitude when they are underway," U.S. Fleet Forces Commander Adm. Christopher Grady said in a news release.
Navy installations in Hampton Roads have begun to prepare for the storm, which include securing hazards throughout the installations, removing debris from drainage areas, designating alternate parking areas for flood prone areas, sand bagging flood prone areas, topping off fuel in generators and government vehicles, and relocating trash bins and equipment to more secure areas.
The governor of Virginia announced a mandatory evacuation beginning at 8 a.m. Tuesday of the state's coastal area, including Hampton Roads. Information about the impact to the Navy was not announced.
South Carolina has activated 735 soldiers and 50 airmen to assist during the hurricane, said Lt. Col. Cindi King, a spokeswoman for the state National Guard. In the next 24 hours, the state will activate another 150 Guard members and possibly more troops the next day.
"Preparations are taking place [so] units are ready to go when missions kick-off," King said.
Some immediate assignments will include aerial and ground support for South Carolina Highway Patrol if lane reversals are issued to speed up potential evacuations from the coast. Troops could also support security and assistance to law enforcement and sand bag and hauling missions.
In North Carolina, 215 Guard members were activated as of Monday, integrating into the state's emergency management disaster response plan, said Lt. Col. Matt DeVivo, spokesman for the state National Guard. An additional 7,000 Guard soldiers and airmen are ready to mobilize if needed. Troops are trained and prepared to assist with flood-victim rescues, swift-water rescues, warehouse and supply transport, shelter support, distribution of food, water and supplies, communications support, road closures, critical site security, helicopter aquatic rescue teams and damage assessment, DeVivo said.
The governors of North and South Carolina, Virginia and Maryland declared states of emergency far ahead of the approaching storm.
"This storm is strong and its getting stronger," North Carolina Gov. Roy Cooper said during a Monday news conference. "The best safety plan is preparation and common sense. We still have a couple days to get ready so let's use that time."
On Monday, military installations along the East Coast began alerting servicemembers and their families on Facebook to the storm and urged them to begin taking precautions. Fort Bragg, N.C., asked post residents to clear their yards of lawn items and branches that could blow away and damage property and come up with a family evacuation and communication plan.
Camp Lejeune, N.C., posted Monday that it has begun pre-staging supplies, personnel and equipment. Naval Station Norfolk in Virginia asked personnel not to leave vehicles parked on the base, because of potential flooding.
Fort Jackson, S.C., is about 150 west of the coast, but is also warning residents to stay alert. Further south in Georgia, Fort Stewart officials posted to social media asking its residents to stay alert and aware of potential changes to the path of the storm.
Since reliable record-keeping began more than 150 years ago, North Carolina has only been hit by one Category 4 hurricane: Hazel, with 130 mph winds in 1954.
The Associated Press contributed to this report.
Thayer.rose@stripes.com Twitter: @Rose_Lori