Kaesong complex a microcosm of Korean hopes, frustrations
By
Jon Rabiroff rabiroff.jon@stripes.com
August 25, 2013
---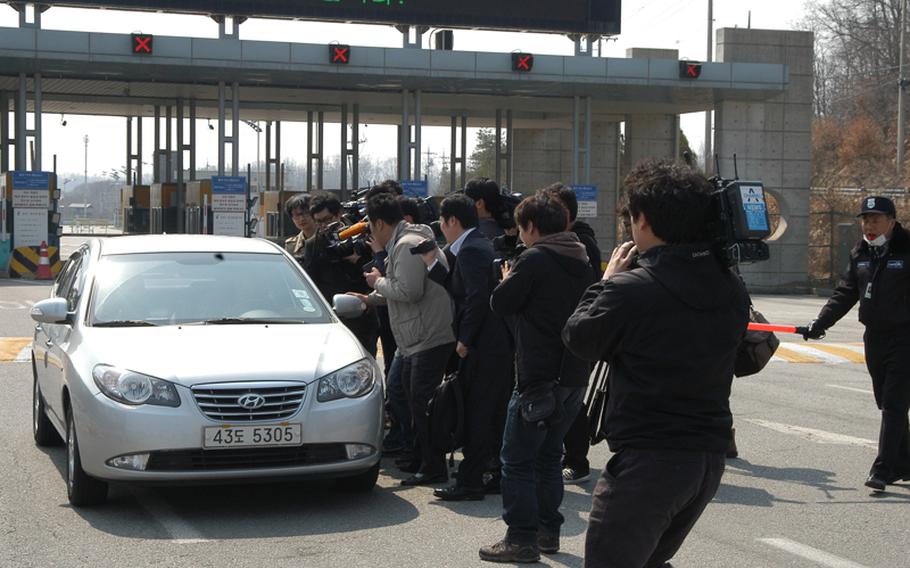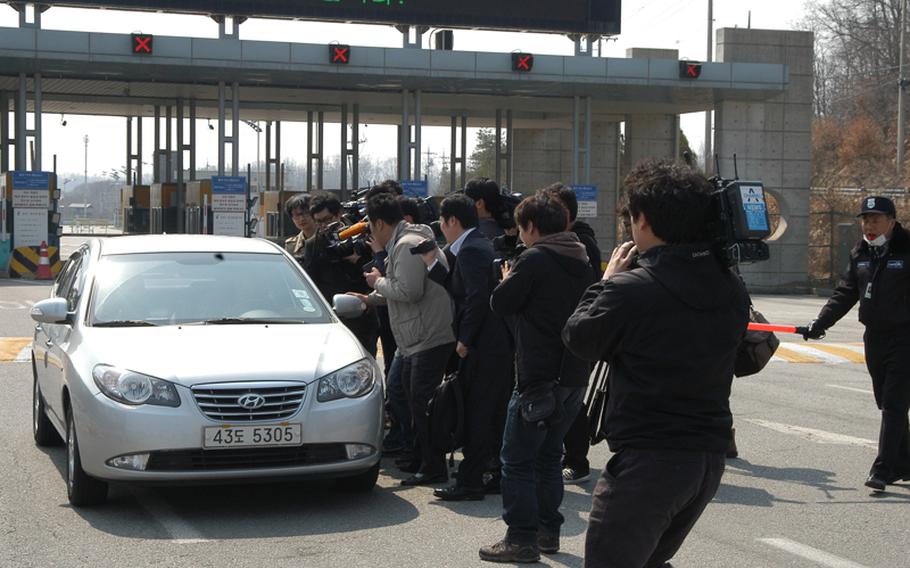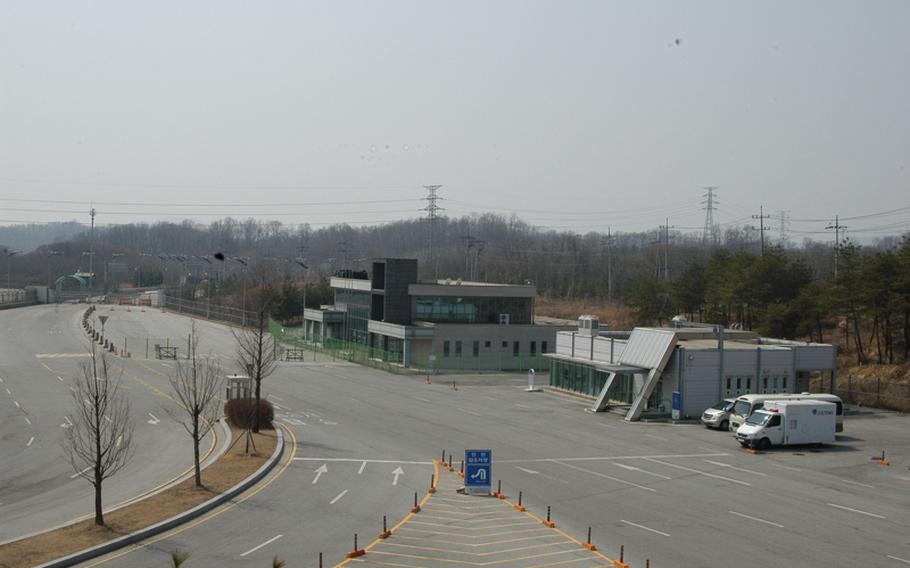 SEOUL — North and South Korea appear to be close to reopening the shuttered Kaesong Industrial Complex, the jointly run facility considered to be the most high-profile symbol of inter-Korea cooperation.
Given the contentious nine-year history of the factory center — the North and South occasionally threaten to pull out of the arrangement in times of tensions — some might think that North-South relations be would be better off without the Kaesong complex to fight about.
But experts are almost unanimous in the belief that the complex provides a vital link between two countries that have gone in opposite directions since the Korean War, have political and economic systems that are polar opposites and look at each other with deep suspicion.
Kaesong, it seems, epitomizes many Koreans' deeply held hope for eventual reunification, proof that the two countries can cooperate.
It also is a political minefield that is not without its detractors, who point out that it is the North's largest source of foreign currency, essentially helping to prop up a government that thrives on threats of nuclear attacks — thanks to worrisome nuclear weapons and missile programs — and has been accused of widespread human rights violations.
North Korea has threatened to close the facility on a number of occasions since it opened in 2004, and in 2009 hundreds of South Korean workers were stranded at the complex's housing facilities for days when the North closed the border in protest of joint U.S.-South Korean military exercises.
In April, the North again barred South Koreans from the complex, but allowed those already at the facility to leave. It has sat idle and empty ever since.
The move was in response to U.N. sanctions following a North Korean satellite launch and its third nuclear test — coupled with uncharacteristically conspicuous shows of force by the U.S. military during exercises in South Korea — that led to a steady escalation of tit-for-tat actions.
U.S. military leaders and politicians called it the most dangerous and volatile standoffs so far, with the North threatening to launch nuclear weapons against South Korea and U.S. territory.
However, in recent weeks, relations between the North and South have warmed considerably.
Representatives of the two Koreas have started talking about resuming reunions of families divided since the war and restarting tours by South Koreans to the North's Mount Kumgang area.
Earlier this month, the two countries agreed to reopen Kaesong at a date to be determined. Officials have since been visiting the complex to make preparations.
"The lesson of the summer negotiations is that the tangible and symbolic benefits of this kind of cooperation can help draw the two sides back to dialogue and reconciliation," said John Delury, a professor at Seoul's Yonsei University. "The best hope for the peninsula lies in a bigger Kaesong and in more Kaesongs, although it will take skillful, flexible and determined leadership in both Pyongyang and Seoul to make it happen."
Brendan Howe, a South Korea-based adjunct professor of international relations for Troy University, said, "I feel that anything which contributes to the development of North Korea and improves the lot of at least some of its citizens should be encouraged, not only for humanitarian reasons but also because it may lesson Pyongyang's paranoia, thereby de-escalating their aggressive rhetoric and brinksmanship."
When operational, nearly 1,000 South Koreans commute through the heavily guarded Demilitarized Zone and three miles into the North to work primarily as supervisors for more than 53,000 North Koreans, who provide cheap labor for the 123 South-owned businesses there. Workers at the manufacturing plants turn out products including electronics, automobile parts, clothing and textiles.
There are always fears that the complex will serve as another avenue of confrontation and conflict between the two countries, Howe said, plus it also "props up a rogue regime in Pyongyang."
But, there is hope, he said, "that the nature of the relationship between the Koreas can be transformed to one that is less confrontational and more cooperative as a result of the continued functioning of the complex and other economic initiatives."
The South sends workers into "enemy territory" thus giving the North potential leverage in times of raised tensions, Delury said, while the North exposes its people to "enemy" companies and managers while risking the development of an economic dependence on its much wealthier neighbor to the south.
"The lesson of the temporary closure this spring is that inter-Korean cooperation is a fragile, complex and risky undertaking for both sides," he said.
Howe said the complex also serves as a barometer of inter-Korean relations.
"Policies towards it emanating from both Seoul and Pyongyang … serve as vital signaling devices to demonstrate the seriousness of statements and actions. During the crisis, as long as the complex remained open, commentators were fairly relaxed about the situation," Howe said. "Once it was closed, however, all sides realized the severity of the situation and pulled back from the brink."
---
---
---
---