Kadena airman's wife pleads not guilty in his slaying
by
Chiyomi Sumida
April 11, 2012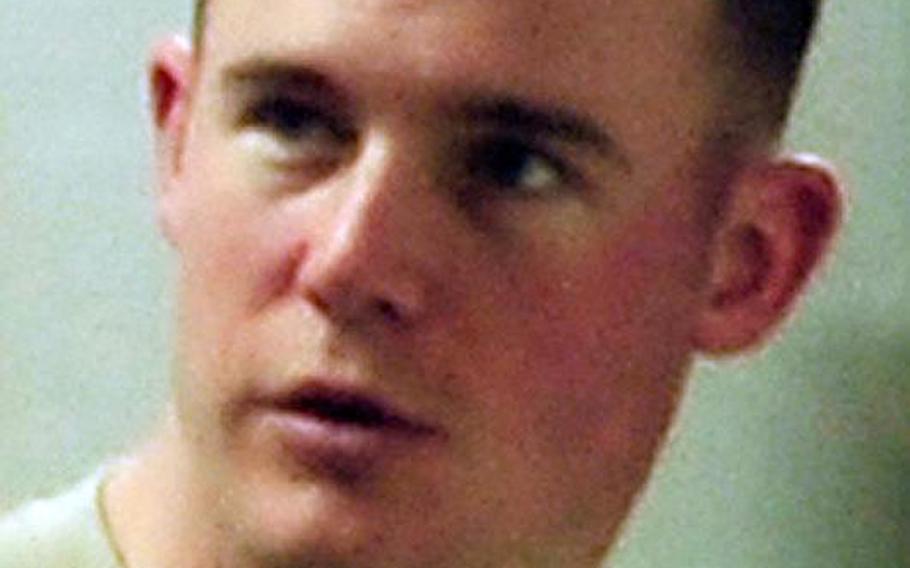 NAHA, Okinawa — The wife of a Kadena airman slain in an off-base apartment last year pleaded not guilty to his murder Wednesday in Japanese court.
Barbara Keiko Eccleston, 33, a Brazilian national, is charged with murder for plotting to kill Tech. Sgt. Curtis Eccleston, of the 733rd Air Mobility Squadron, with one of his fellow airmen.
Her husband bled to death in the kitchen of the couple's Chatan apartment after his throat was cut in February 2011, according to Japanese investigators.
Staff Sgt. Nicholas Cron pleaded guilty to killing Eccleston earlier this year and testified at his court-martial that he planned the murder for months with the dead airman's wife. Cron was sentenced in February to life in prison without the possibility of parole.
"I didn't have anything to do with the crime," Barbara Eccleston testified during an opening hearing before a three-judge panel and six-member jury at the Naha District Court.
Barbara Eccleston was having affairs with Cron and several other men, and she and Cron discussed various ways to kill her husband for about four months before the stabbing, according to evidence presented at Cron's court-martial.
On Wednesday, her defense attorney said Barbara Eccleston had discussed the murder multiple times with Cron, but argued that the discussions were part of magical spells she was attempting to cast over her husband and not meant to be an actual murder plot.
Visualizing scenes of her husband's murder was suggested by a Brazilian fortune-teller she met on the Internet, who said it would help to win back her husband's love, attorney Tetsu Amakata said. He said Cron had murdered her husband on his own out of envy and jealousy.In opening statements, Naha District Public Prosecutor Takafumi Sugiyama said Barbara Eccleston had instigated the murder and pushed Cron to go through with it.
On the night of the murder, Sugiyama said, Barbara Eccleston reminded Cron to take his cell phone to the crime scene so he could call to confirm her husband's death.
"The crime was initiated and led by the defendant," he said.
The trial is scheduled to last until April 27, when the court is expected to render a verdict.
---
---
---
---