Kadena airman accused in off-base handgun incident to get mental health treatment
by
Matthew M. Burke and Aya Ichihashi
January 7, 2019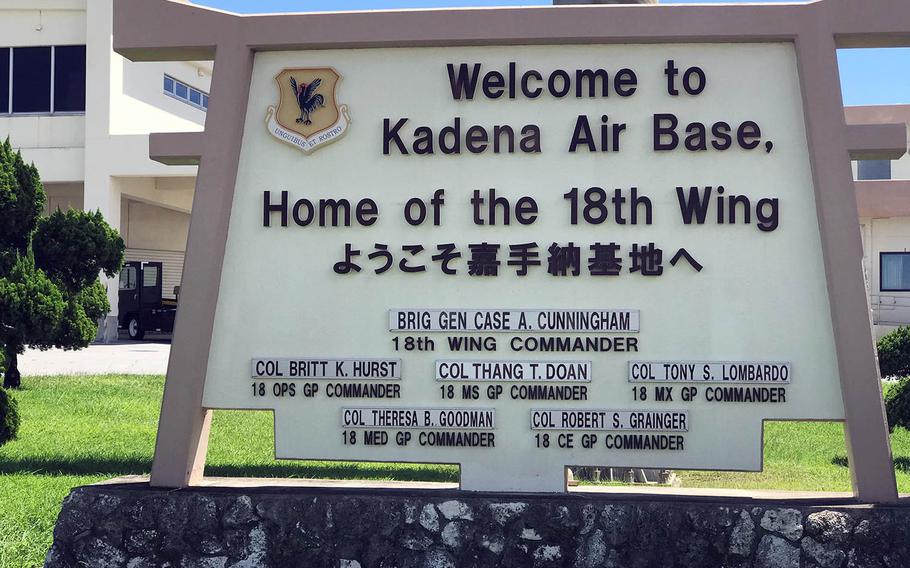 CAMP FOSTER, Okinawa — The Okinawa-based airman arrested last month for allegedly failing to report for duty and having a weapon in his possession has been sent back to the United States for mental health treatment, a Japanese official said.
Air Force security arrested the unidentified airman, assigned to the 353rd Special Operations Group at Kadena Air Base, around 5:45 p.m. Dec. 6 in the Uza neighborhood of Yomitan Village.
On the advice of "many mental health experts," the airman has been returned to the U.S. for treatment "that he could not receive while stationed on the island," Okinawa Defense Bureau spokesman Masashi Katsuren told Stars and Stripes on Monday.
U.S. authorities had alerted Okinawa prefectural police in Naha and Okinawa City that the airman had failed to report for duty and may have had a handgun with him, the Okinawa Times newspaper reported at the time.
The airman — who was "responsible for checking out weapons in the course of his duties," according to an 18th Wing Security Forces' statement — was found with a Beretta M9 pistol loaded with 15 rounds in his vehicle, Okinawa Times reported.
Officials from Kadena's 18th Wing notified the bureau Dec. 20 that the airman was not in stable enough condition to comply with either the Japanese police or the U.S. security police investigation, Katsuren said, citing the 18th Wing.
No one was injured in the incident. Air Force officials said an investigation will follow.
The 18th Wing did not respond to requests seeking comment by press time Monday.
burke.matt@stripes.comichihashi.aya@stripes.com