Japan finds traces of US herbicides on Okinawa
by
Chiyomi Sumida Travis J. Tritten sumida.chiyomi@stripes.com tritten.travis@stripes.com
July 26, 2013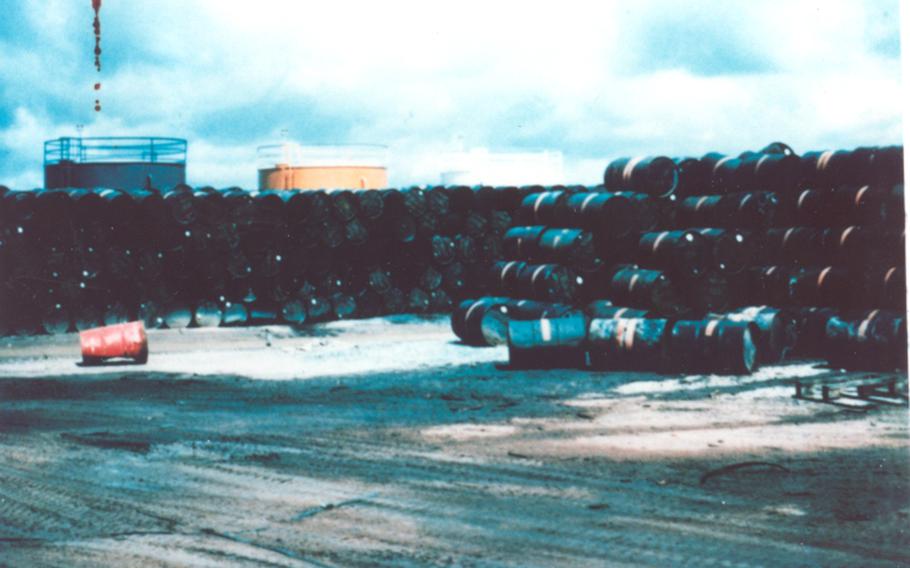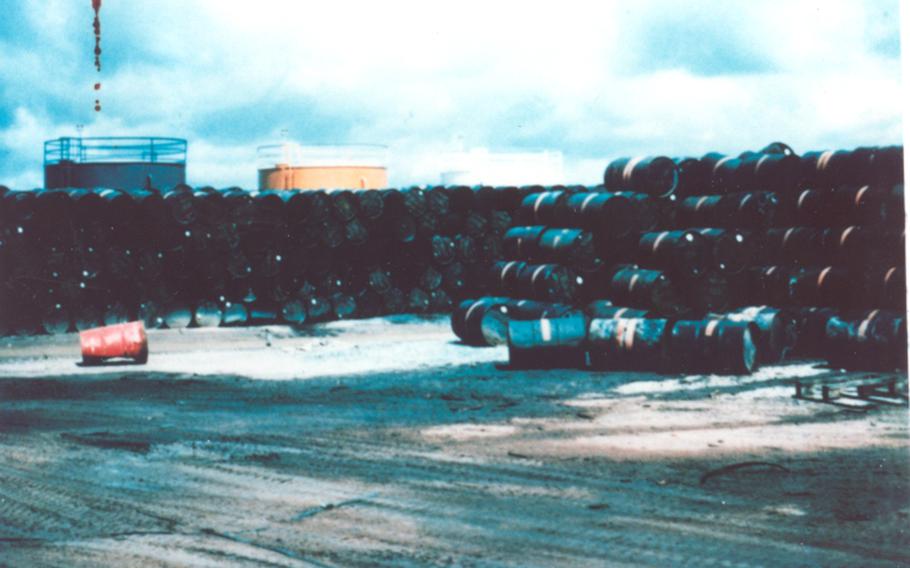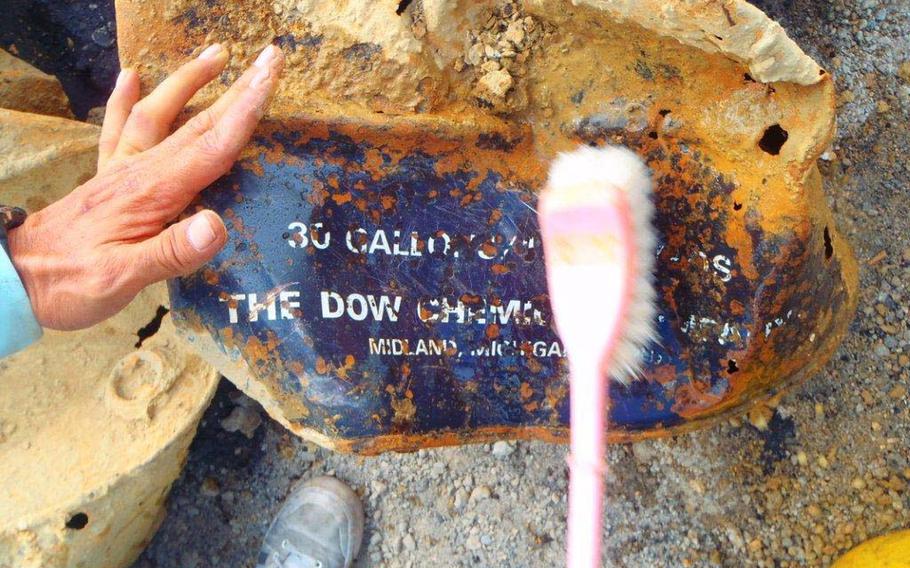 CAMP FOSTER, Okinawa — Japan's Ministry of Defense says it has detected components of Agent Orange in old barrels unearthed on land that was once part of Kadena Air Base.
Soil and water testing found dioxin and another harmful components of the notorious U.S. military defoliant around about two dozen rusted containers — some marked with Dow Chemical Co.'s logo — that were discovered by Japanese crews digging at what is now a local soccer field in Okinawa City.
Dow was one of the manufacturers of dioxin-laden herbicides that were used to strip away jungle cover for enemy combatants during the Vietnam War and later linked to severe illnesses and birth defects.
The Okinawa Defense Bureau of the Ministry of Defense said the testing proves the barrels contained some type of herbicide, but the bureau stopped short of saying it was Agent Orange because only two of three chemical markers of the defoliant were found at the site. The drums appeared to have been buried empty, meaning it is likely the contents had been used, according to the bureau.
The discovery adds to growing fears among Okinawans that the military once used and stored the dangerous defoliants at its many bases on the island. Recently, some American veterans have publicly claimed to have sprayed and come into contact with the defoliants during deployments here decades ago.
The United States has repeatedly denied the substances were ever present on Okinawa. The Department of Defense said earlier this year that an investigation found no basis for the claims.
Japanese authorities took photos of the barrels recovered from the soccer field. Last month, Dow Chemical said they did not match the type of containers used for the herbicide.
The Japanese defense bureau said it tested samples from inside the barrels as well as from the surrounding soil and water and found traces of dioxin. The highly toxic pollutant can cause cancer, reproductive and developmental problems, immune system damage and hormone imbalances, according to the World Health Organization.
A second chemical herbicide —- 2,4,5-trichlorophenoxyacetic acid — was also found in and around the barrels, according to a report the bureau provided to Stars and Stripes. The chemical was an ingredient in U.S. defoliants and was discontinued due to health concerns.
However, another key component of Agent Orange - 2,4-dichlorophenoxyacetic, a common herbicide that is still widely used - was not found at the site. The bureau said the lack of that chemical leaves it unable say whether the defoliant was in the containers.
The Air Force has said the soccer field land was once part of Kadena and was returned to local control in 1987.
The Ministry of Defense and Okinawa City plan to search the rest of the soccer field where the barrels were discovered and conduct additional soil sampling to determine if more herbicide is present.