Home theater, gaming stations, new kitchen await Yokosuka sailors at renovated USO
---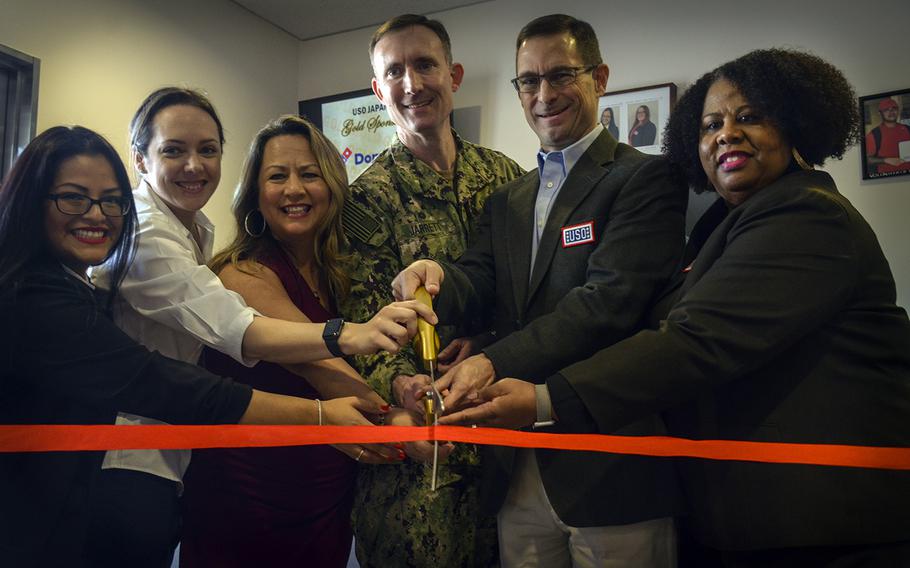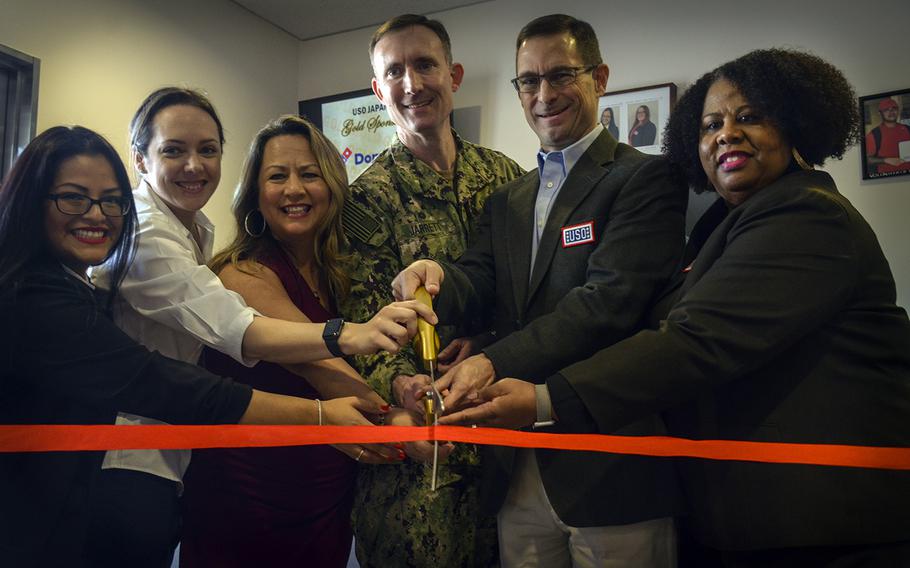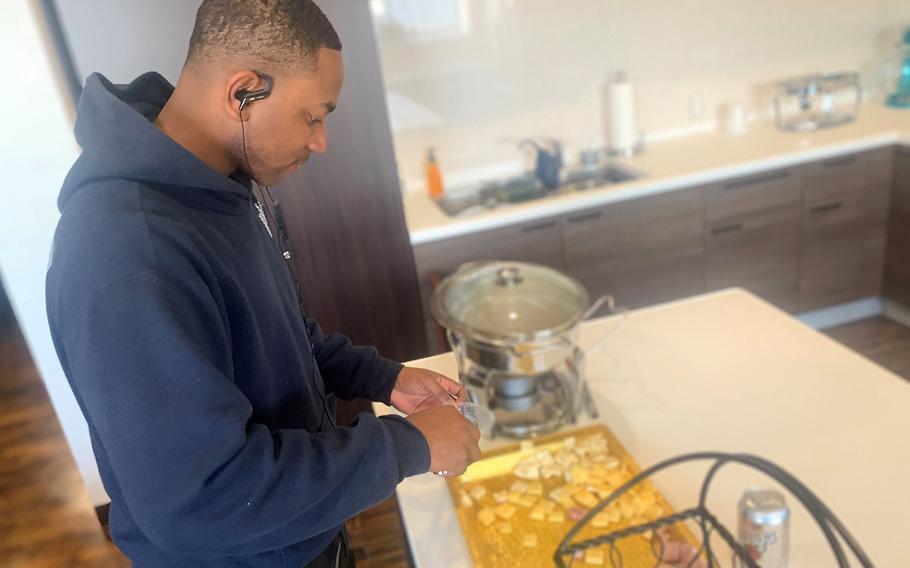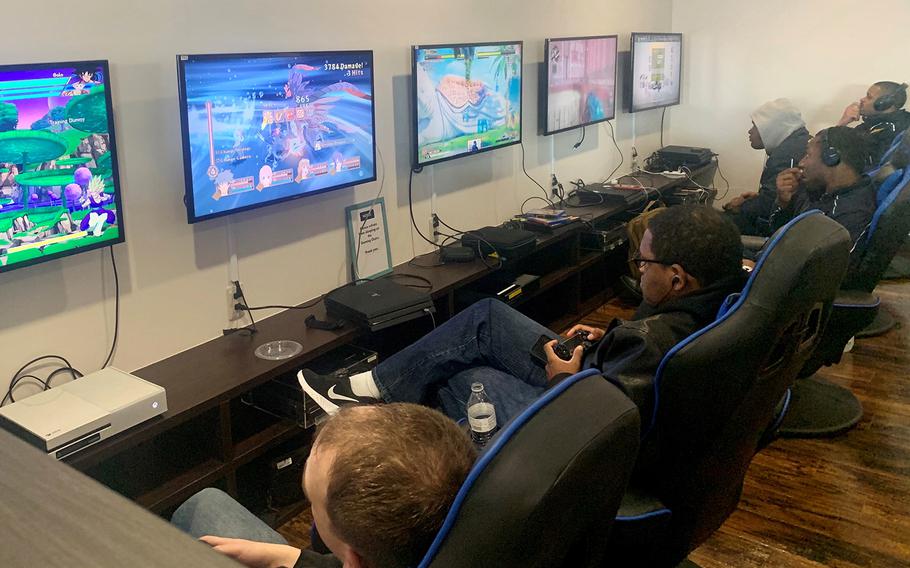 YOKOSUKA NAVAL BASE, Japan — A 1½-year-old renovation project concluded recently with the grand reopening of Yokosuka's USO, which now features a fancy kitchen, gaming areas and an 85-inch television with theater-style seating.
"There're USOs all over the world, which serve sailors and their families just like this, but what you've done with this renovation, when you walk through this door, it feels just like home," base commander Capt. Rich Jarrett said during Friday's event.
The nonprofit USO renovates its centers every seven to 10 years, according to USO area operations manager Danielle Haley. The Yokosuka branch closed its doors in late 2019 and reopened Friday with newly installed, dark-brown hardwood floors, banks of televisions with gaming chairs, two new bathrooms for a total four and a full-size kitchen with accompanying island.
"I wanted to make sure we had the capability to give the service members what they wanted, which was food," said USO Center manager Lou Braxton. "For some reason the service members are always hungry, so I wanted to have a full-size kitchen and have it feel like home."
Three new arcade machines scattered around the center offer Pac-Man, Mortal Kombat 2 and Atari classics such as Asteroids and Caterpillar. Around the corner from the gaming area is a home theater with an 85-inch television.
"Having the new theater, we may now look into the option to hold sporting events or movie nights to add on to the current variety of programs and events we host," Braxton said.
Braxton declined to say how much the USO spent on the remodel. According to the nonprofit's IRS filing for 2018, the most recent available, it spent $6.7 million that year on all its programs and investments in the East Asia and Pacific region.
---
---
---
---