German leaders appeal to US Congress to block troop cuts
---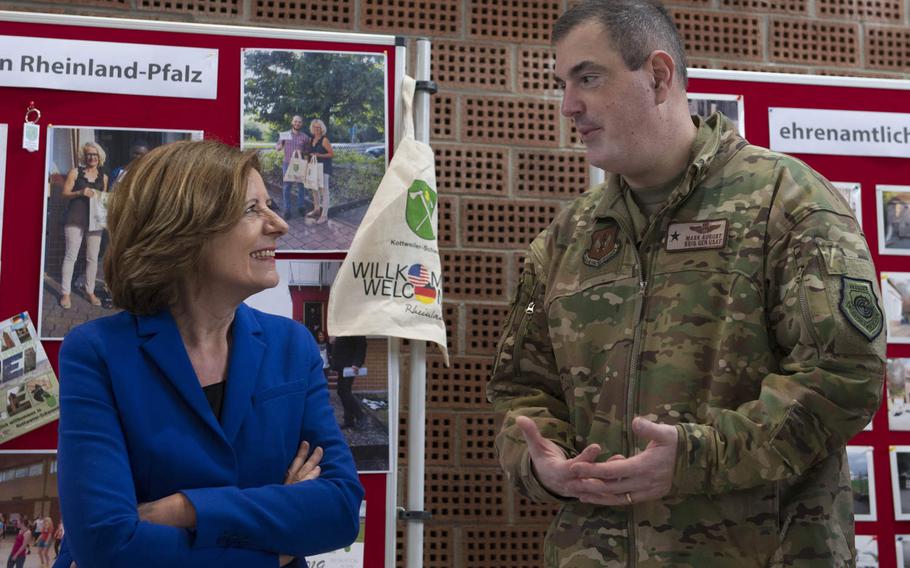 STUTTGART, Germany — The leaders of four southern German states where U.S. forces are based are urging Congress to block a plan by President Donald Trump to remove thousands of troops from the country.
The appeal, reported by Reuters and German news agencies, called U.S. troops in Germany "the backbone of U.S. presence in Europe and NATO's ability to act."
"We therefore ask you to support us as we strive not to sever the bond of friendship but to strengthen it, and to secure the U.S. presence in Germany and Europe in the future," wrote the chief ministers from Baden-Wuerttemberg, Bavaria, Hesse and Rheinland-Pfalz.
The letter was addressed to 13 U.S. lawmakers, including Sen. Jim Inhofe, R- Okla., a Trump ally who chairs the Senate Armed Services Committee.
Trump's plan has already run into bipartisan resistance in Congress, where lawmakers have introduced legislation that aims to block the effort to cut 9,500 troops in Germany. Some of the forces are expected to be relocated to other European countries while most would likely return to the United States.
Trump has said he wants the cuts because Germany doesn't invest enough in defense and takes advantage of the U.S. on trade.
For Germany, the loss of nearly one-third of 34,500 U.S. troops in the country would hit local economies hard since the military is a major job provider. While the German government last month reported it has spent about $1 billion over the past 10 years in costs related to hosting the U.S. military, local communities benefit substantially from the arrangement.
In the Kaiserslautern Military Community alone, the military injects around $2 billion annually into the economy, according to past military economic impact statements. This includes items such as supply purchases, jobs, rental payments and off-base spending.
The Pentagon has not said which units it plans to remove, but Army Secretary Ryan McCarthy told reporters last week that more details "will come out in the coming weeks."
Bases in Germany not only support missions in Europe, such as deterring Russian aggression along NATO's eastern flank, but also those in the Middle East and Africa.
vandiver.john@stripes.com Twitter: @john_vandiver
---
---
---
---