George Washington back in port after typhoon relief work
by
Trevor Andersen news@stripes.com
December 5, 2013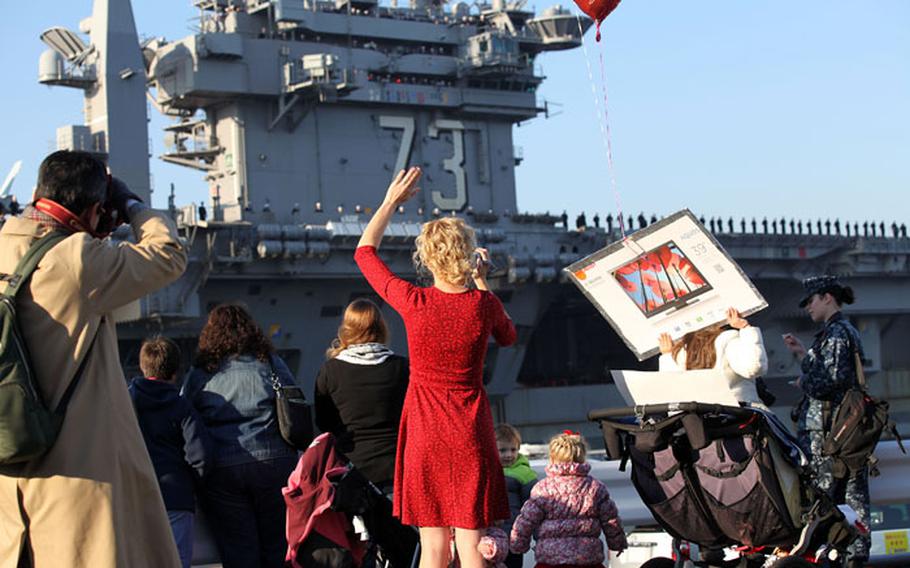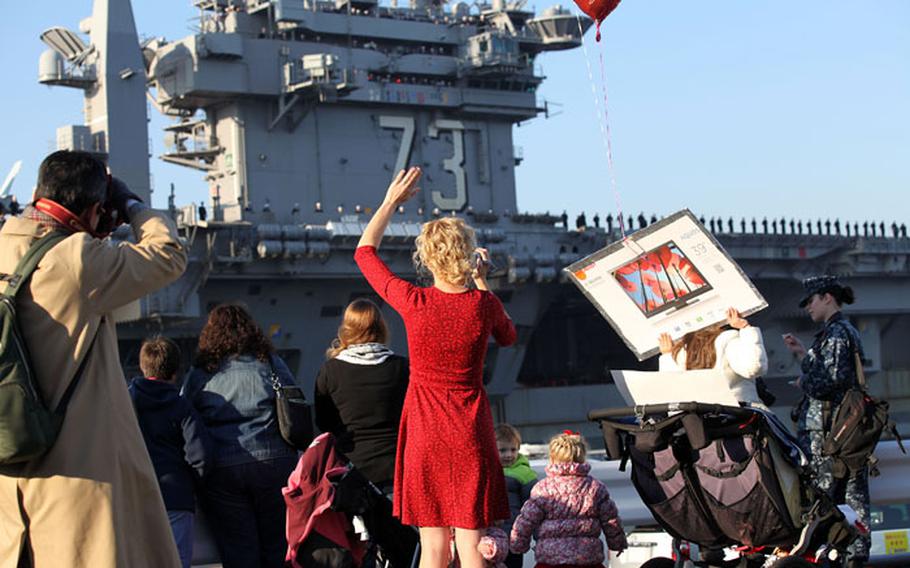 YOKOSUKA NAVAL BASE, Japan — The USS George Washington returned to Yokosuka Naval Base on Thursday after completing a lengthy deployment that included a relief aid mission to the Phillipines.
Sailors "manned the rails," standing at parade-rest along the flight deck of the carrier, as it pulled into port, where families waited to greet them. The ship had been deployed since Sept. 13 and was in Hong Kong on a scheduled port call when Typhoon Haiyan, one of the most powerful storms on record, blasted ashore in the Philippines on Nov. 8.
The George Washington carrier strike group was part of the relief operations after the typhoon devastated a number of communities, killing thousands of people. They brought drinking water, medical supplies and road-clearing equipment, Navy officials said.
The USS George Washington joined the USS Antietam, USS Cowpens, USS Mustin, USNS Charles Drew, USS Emory S. Land, USS Bowditch, USS Lassen and USNS Yukon in the relief effort, the Navy said.