GAO report savages Navy's new aircraft carrier
By
Erik Slavin slavin.erik@stripes.com
September 6, 2013
---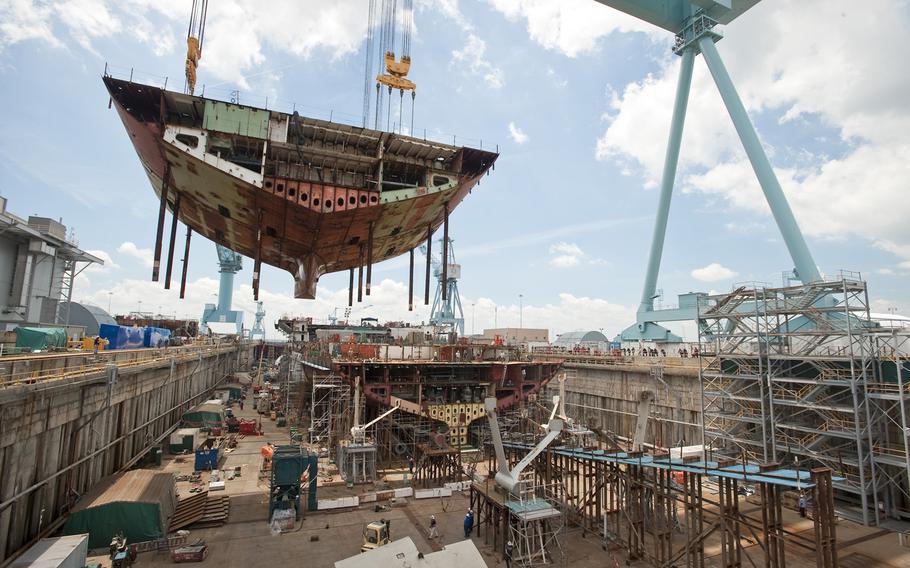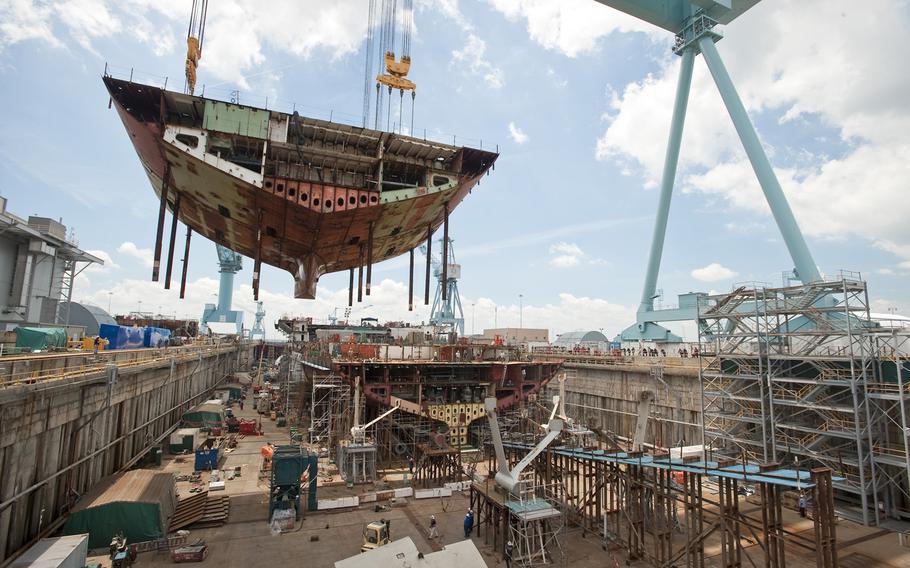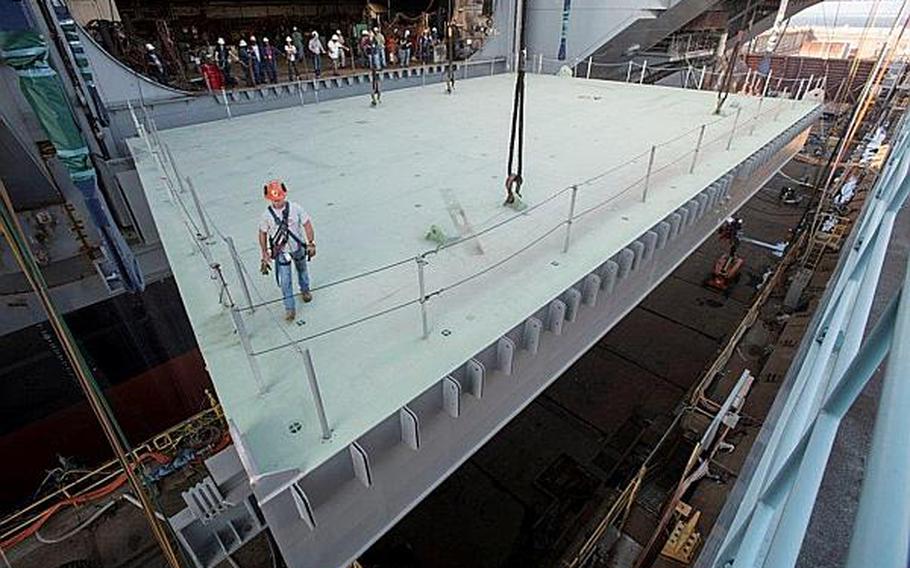 The Navy's next-generation aircraft carrier is mired in a pattern of inadequate testing, developmental delays and cost overruns that may hinder its effectiveness when it joins the fleet, the Government Accountability Office says in a scathing report.
The USS Gerald R. Ford, which is still under construction, is now expected to cost $12.8 billion — a $1.3 billion increase since 2011, according to the report, released Thursday.
The higher cost comes as the Navy searches for ways to make a congressionally mandated $14 billion cut in the upcoming fiscal year as a result of the automatic federal budget cuts known as sequestration.
An earlier GAO draft report recommended that the Navy delay the ship's planned commissioning, following delivery in 2016. It withdrew the recommendation because of the Navy's arguments on how a non-commissioned ship would fit into the service's chain of command.
However, the GAO still found faults.
"Key ship systems face reliability shortfalls that the Navy does not expect to resolve until many years after [Ford] commissioning, which will limit the ship's mission effectiveness during initial deployments and likely increase costs to the government," the report stated.
The Navy's timetable calls for the ship to enter maintenance soon after commissioning, followed by years of testing during its initial operations. The carrier would be fully capable by February 2019, according to the report.
The GAO noted delays ranging from 2 ½ to 4 ½ years in testing three of the ship's most important new advances: its dual band radar, arresting gear and the Electromagnetic Aircraft Launch System that will catapult jets off the carrier.
"[The Navy] has elected to not adjust the [Ford] construction schedule to compensate for these delays. As a result, the Navy and its shipbuilder are constructing [Ford] with less knowledge about the ship's critical technologies than it deemed appropriate at contract award in 2008," the report stated.
Noting the testing delays, the GAO recommended that the Navy delay the contract award for the next planned Ford-class carrier, the USS John F. Kennedy.
The Navy rejected that recommendation, stating that such a delay would drive up costs.
The Pentagon is currently slated to spend $43 billion to produce three Ford-class carriers, according to the report.
The service also defended the development of the Ford's critical systems in a response attached to the GAO report.
"The cost, schedule and technical risks associated with delayed land based testing have been overstated in the GAO draft report," the Navy responded.
The service did agree to some GAO recommendations on updating the ship's master plan and adjusting its test schedule.
The Senate Armed Services Committee asked GAO to compile the report following concerns from members over the ship's cost overruns.
The carrier is now expected to cost 22 percent more than expected in the Navy's 2008 budget request, according to the GAO report.
Twitter:@eslavin_stripes
---
---
---
---